Hearty rabbit sauce is slow cooked and served over ricotta pillows for a warm meal to chase away the chilly blues.
I decided to cook the sauce in my slow cooker, but you could use your oven if you prefer. To cook in the oven, simply place all the ingredients into a heavy cast iron or terra cotta casserole dish and cook in a preheated 325 degree F. oven for 4 hours. Before I began my sauce, I removed all the meat off the bones, and then chopped it finely. I wanted my ragù to have the texture similar to a sauce made with ground meat rather than have larger chunks of meat or shreds which is what you often get with rabbit. Along with my usual sauce ingredients that include a finely chopped soffritto (a combination of chopped onion, celery, and carrot), garlic, tomatoes, and fresh herbs, I added a cup of red wine and some rehydrated dried porcini mushrooms. This combination of ingredients helped to create a full bodied sauce. I did brown my meat and vegetables briefly before throwing everything into my slow cooker because I feel this extra step of browning adds a lot of additional flavor. I let my slow cooker do the rest of the work, and I didn't even have to worry about the sauce until dinner. I did feel my sauce could use a little-added thickening, so I took off the lid of the slow cooker the last half hour or so of cooking and turned it up to high.
I made the rabbit ragù for my husband, but I decided I wanted to serve it on gnocchi, which is my personal favorite. Both potato gnocchi or ricotta cheese gnocchi would work well with this sauce. Since I had a lot of running around to do the day I made this sauce I chose to make ricotta gnocchi which is quicker than potato. Of course, if you prefer, you can use this sauce to top just about any pasta from spaghetti to rigatoni. If you are new to making gnocchi, you might find my tutorial How To Make Ricotta Gnocchi Step by Step helpful.
See Also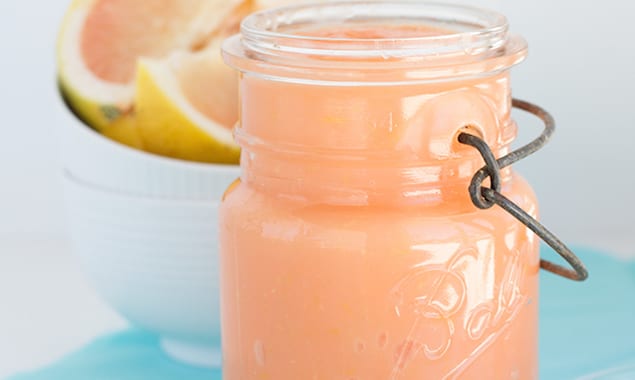 Print
1

3-pound Rabbit, Cut Into 4 Pieces
Fine Sea Salt & Black Pepper

1/4 Cup

Olive Oil

5 Tablespoons

Finely Chopped Pancetta or Bacon

1

Medium Onion (Finely Chopped)

1

Carrot (Finely Chopped)

1

Celery Rib (Finely Chopped)

4

Garlic Cloves (Finely Chopped)

1 Ounce

Dried Porcini Mushroom Soaked in 1 Cup of Water For

15

Minutes

1 Teaspoon

Dried Oregano

1 Cup

Dry Red Wine

1

28-ounce Can Diced/Chopped Tomatoes (preferably San Marzano)

3 Tablespoons

Tomato Paste

1 Cup

Water

3 Tablespoons

Chopped Fresh Parsley

3 Tablespoons

Chopped Fresh Basil

1 Teaspoon

Chopped Fresh Thyme

1

Recipe Ricotta Gnocchi (see link directly above this recipe box (or

1

Pound Pasta of Choice))
To Serve:
Instructions
Wash the rabbit, and then using a sharp knife, remove all the meat from the bone.
Chop the rabbit meat finely into pea sized pieces.
Heat 1/4 cup oil in a deep 12-inch heavy skillet over moderately high heat until hot but not smoking, then brown rabbit meat, stirring often, for about 5 to 6 minutes or until lightly browned.
Transfer rabbit to your slow cooker, reserving fat in skillet.
Add pancetta, onion, carrot, celery, garlic, oregano, and cook over medium heat, stirring occasionally, until the pancetta and vegetables are golden brown, 5 to 6 minutes.
Add wine and boil, stirring and scraping up any brown bits, until most of liquid is evaporated, about 3 minutes.
Stir in tomatoes, tomato paste, and water, and bring to a boil.
Stir in the parsley, basil and thyme, then pour the tomato mixture over the rabbit pieces.
Turn the slow cooker on low for 4 to 5 hours.
Taste, and adjust salt and pepper as needed.
If the sauce hasn't thickened as much you would like, turn on high for 30 minutes and cook without the lid.
Meanwhile, cook gnocchi in a large pot of boiling salted water, uncovered, until it floats to the top.
Drain in a colander, and return gnocchi to the pot.
Add half the sauce to the pot, and stir well to mix.
Serve in individual bowls, with a scoop of additional sauce on top.
Pass the cheese at the table.
Deborah Mele
Deborah Mele is a self-taught cook whose passion for Italian cuisine began after living in Milan, Italy for 8 years. Although not Italian by birth, she became a true Italian by heart and palate. Deborah created her Italian recipe blog ItalianFoodForever.com 12 years ago to share her passion for Italian food. During her various travels throughout Italy, Deborah fell in love with the central Italian region of Umbria so when they retired, Deborah and her husband bought two farmhouses there where they now reside for six months a year and run a farmhouse rental for guests and give cooking classes.