How to Make Cinnamon Spiced Hard Cider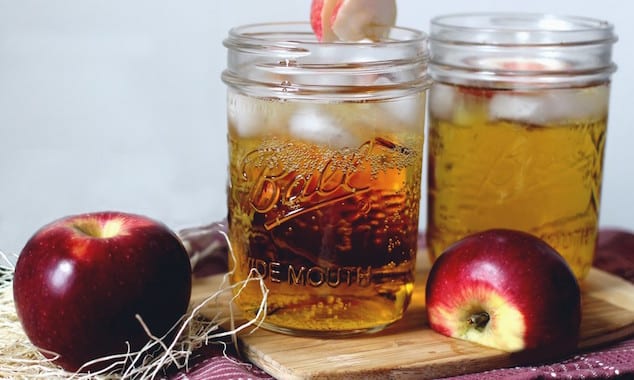 This drink is super easy, and would be a lovely little cocktail to make for any of your fall-time friendly gatherings. Dress it up with some apple slices or a cinnamon stick and you're ready to impress your guests.
By Jordan LaCount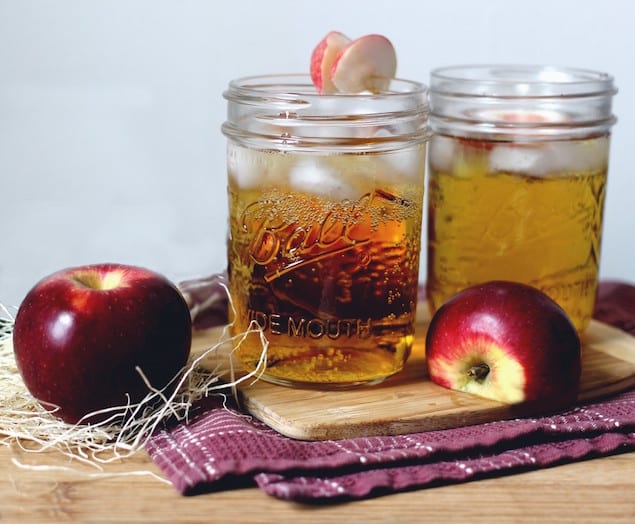 Apple-anything becomes a way of life around here in Vermont, so cider is the fall beverage of choice (so, uh, move over pumpkin beer).
Putting whiskey in hard cider is already "a thing," but I'm pretty sure that cinnamon goes better on top of apple pie than Jack Daniels (debatable, I know).
You could achieve a similar effect by just adding some cinnamon extract to your cider, but the cinnamon whiskey is way more fun.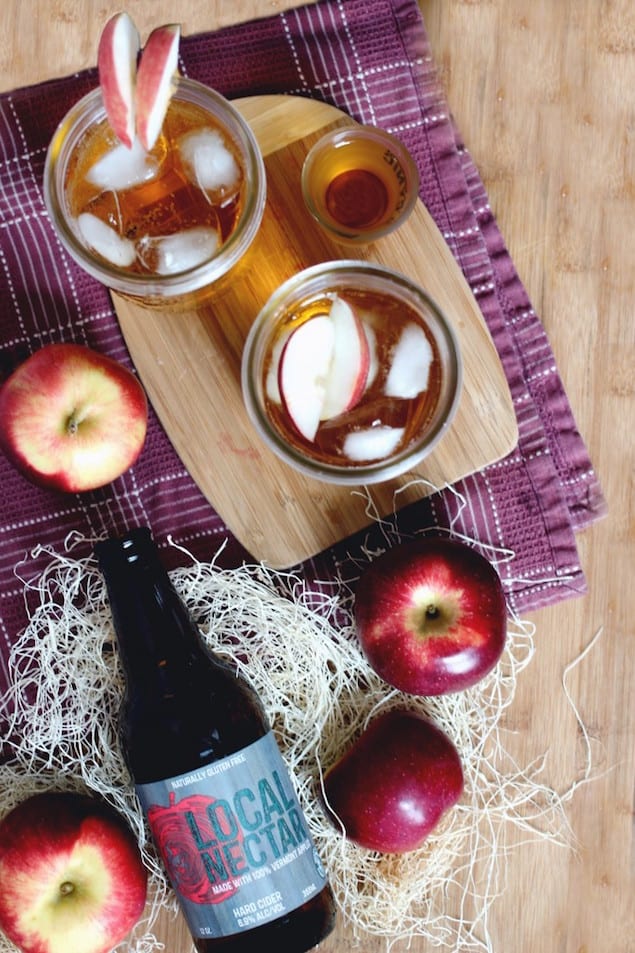 I had my doubts — I was worried that the whiskey wouldn't be cinnamon-y enough, or that you wouldn't be able to taste the cinnamon over the cider. One sip later…"uh, okay, this is damn good." It's as if it came out of the bottle as a cinnamon cider to begin with.
This drink is super easy, and would be a lovely little cocktail to make for any of your fall-time friendly gatherings. Dress it up with some apple slices, a cinnamon stick (even cinnamon sugar on the rim!) and you're ready to impress your guests!

How to Make Cinnamon Spiced Hard Cider
This is an easy, lovely little cocktail to make for your fall gatherings. Dress it up with apple slices or a cinnamon stick and you're ready to impress.
Recipe Type:
Drink, Cocktail
Ingredients
1 Woodchuck Local Nectar hard cider
1 shot of Cinnamon Whiskey (good quality)
Apple Slices, to garnish
Cinnamon Stick, to garnish
Instructions
Over ice, pour one shot of cinnamon whiskey
Add Woodchuck Local Nectar hard cider
Enjoy with apple slices and a cinnamon stick
Extra Fancy? Put cinnamon sugar around the rim!
Jordan LaCount
Designer by day. Lifestyle blogger by night. I'm a Vermont native who takes her CSA veggies and craft beer seriously. I created "vermodern" to share my take on living a modern lifestyle through learning about, creating, and consuming healthy food...with the occasional treat of course!