Dress your cocktails in more than a candy cane or cinnamon stick. These festive garnishes are original and will surely take your merrymaking up a notch.
By Kate Wilke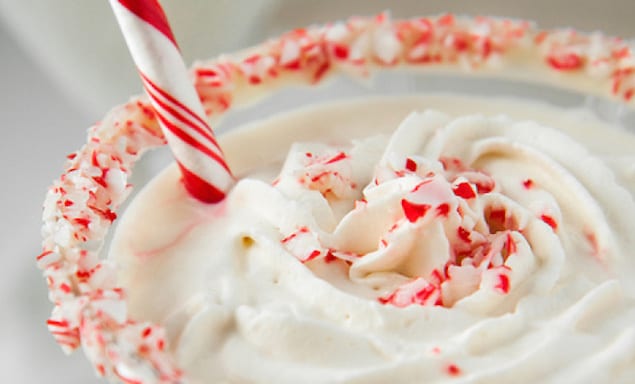 Will Cook For Friends
This article has been posted with permission and originally appeared as 15 Creative Garnishes for Your Holiday Cocktails on Relish
Sugar-Coated Cranberries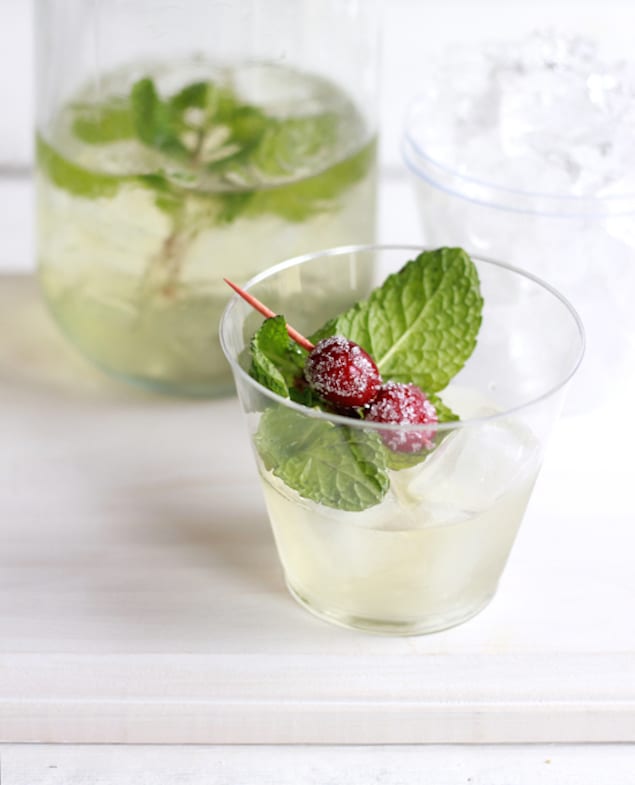 The Clever Carrot
Sugar coat cranberries to give your cocktails a glistening red punch of color. Make them even more festive by pairing with green, fresh mint.
Pomegranate Arils and Rosemary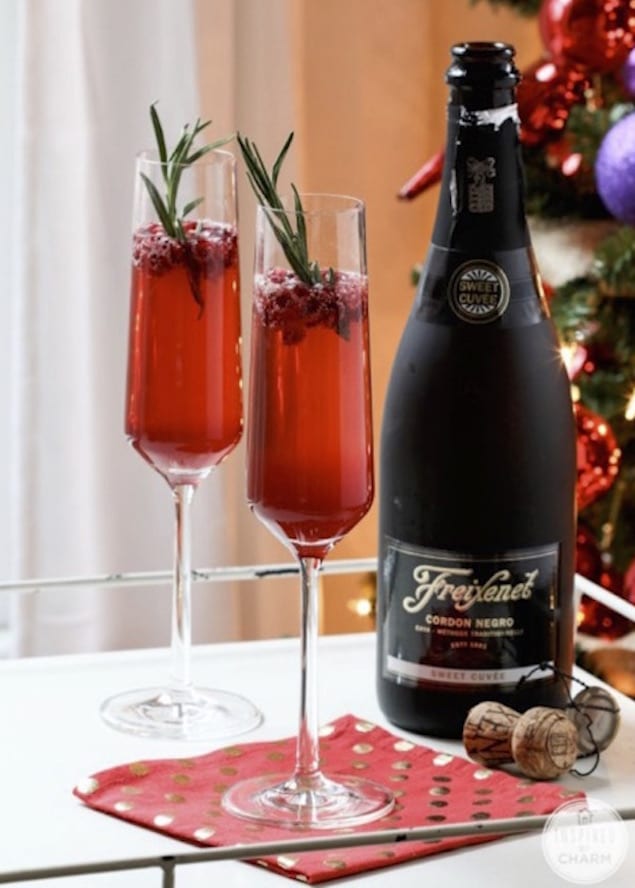 Inspired by Charm
When Pomegranate arils are added to sparkling wine, the drink will blush and the bubbles will coat the seeds for an-extra sparkly appearance. Oh, and don't forget to add a sprig of rosemary!
Mini Gingerbread Men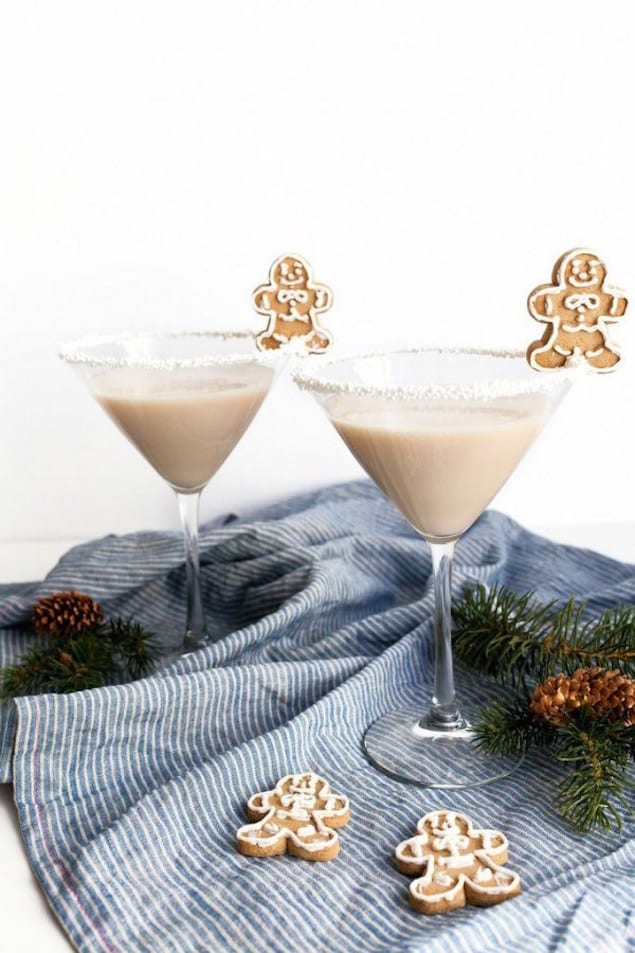 The Glitter Guide
What better way to garnish a gingerbread martini than with mini gingerbread men? Make the little gingerbread look right at home atop cocktails by rimming them with vanilla frosting and white nonpareils.
A Festive Straw and Sprinkles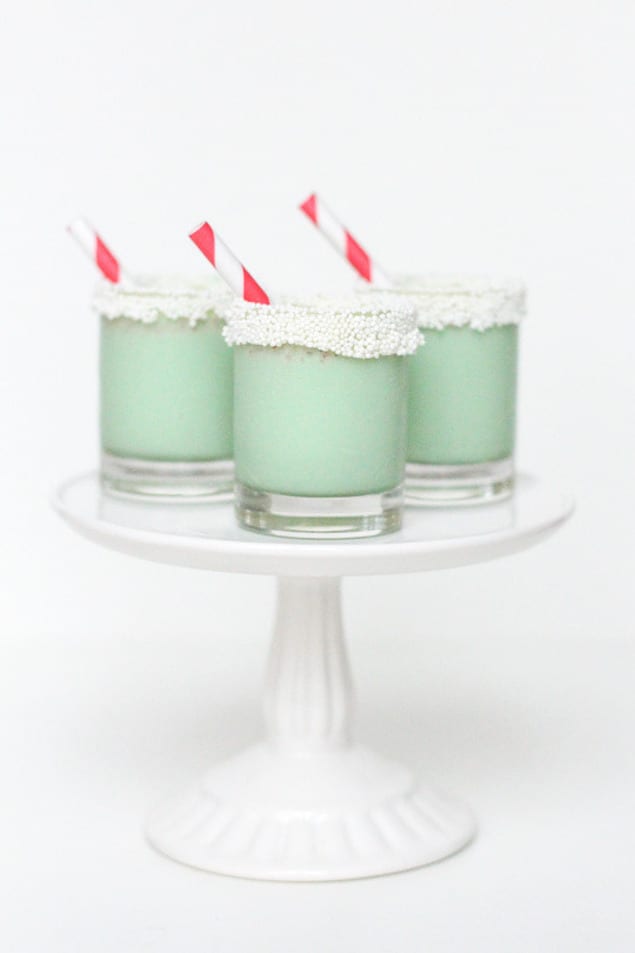 Sugar and Cloth
These fun holiday shots are decked out with candy cane straws and a rim of white sprinkles.
For Chocolate-Lovers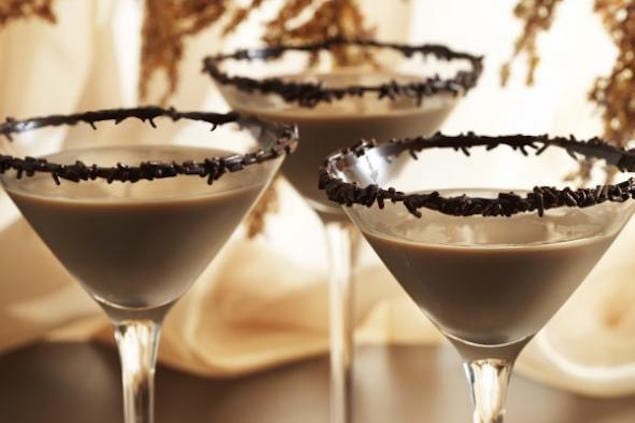 Celebrations
A chocolate garnish is super easy to achieve. Just dip the rim in chocolate and then in chocolate sprinkles. And what kind of cocktail should you pour? We're thinking something with Bailey's Irish Cream…
Sugar Cookies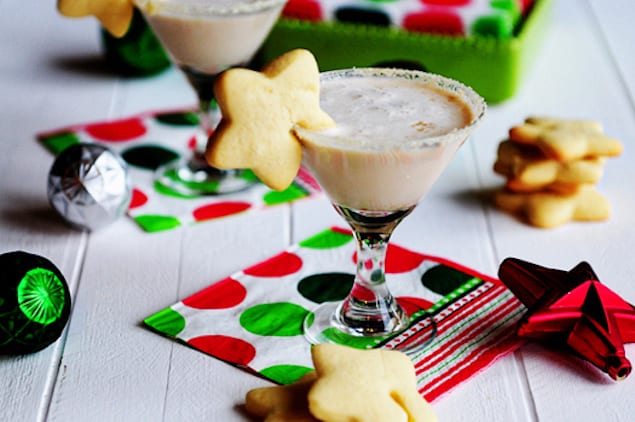 Simple Bites
Say hello to the ultimate adult version of milk and cookies.
Candy Canes Galore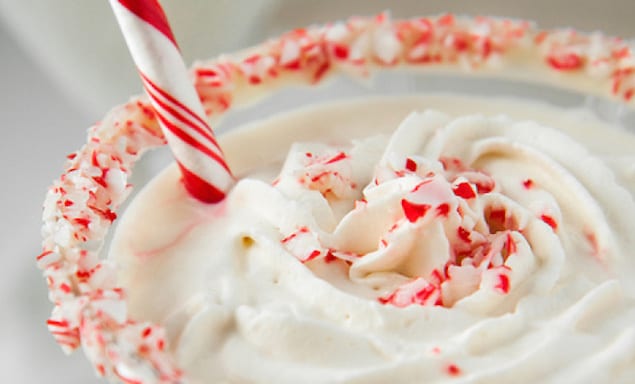 Will Cook For Friends
Nothing spreads holiday cheer quite like a candy cane. Melt white chocolate for the rim, dip glasses in crushed peppermint candies, pour some White Chocolate Peppermint Bark Martinis and finish with a top of whipped cream.
Bite-Sized Donuts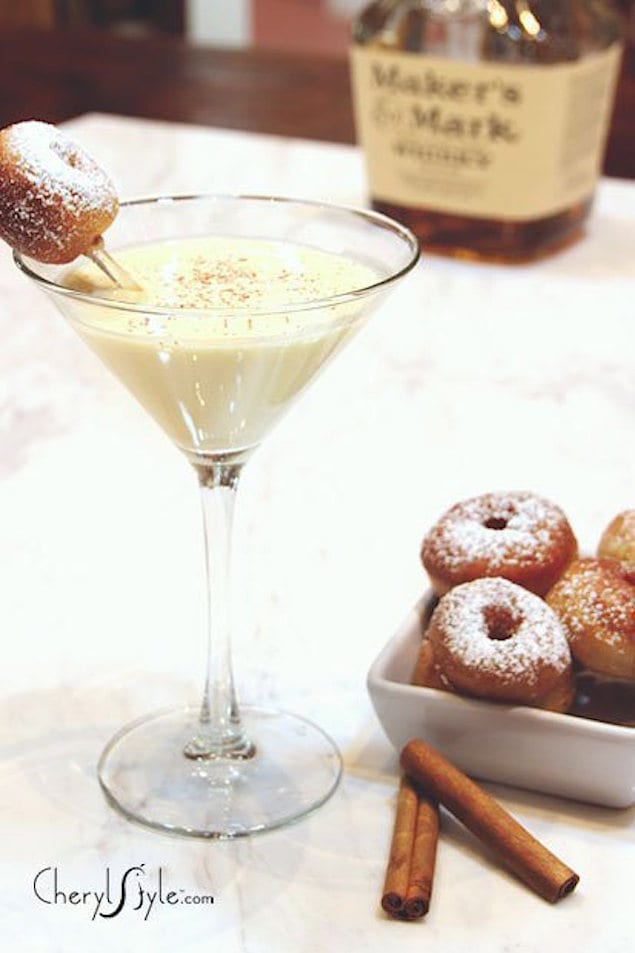 Cheryl Style
A bite-sized donut may not be the first garnish to came to mind when slinging cocktails, but the satisfying addition pairs exceptionally well with an eggnog martini!
Vanilla Macaroons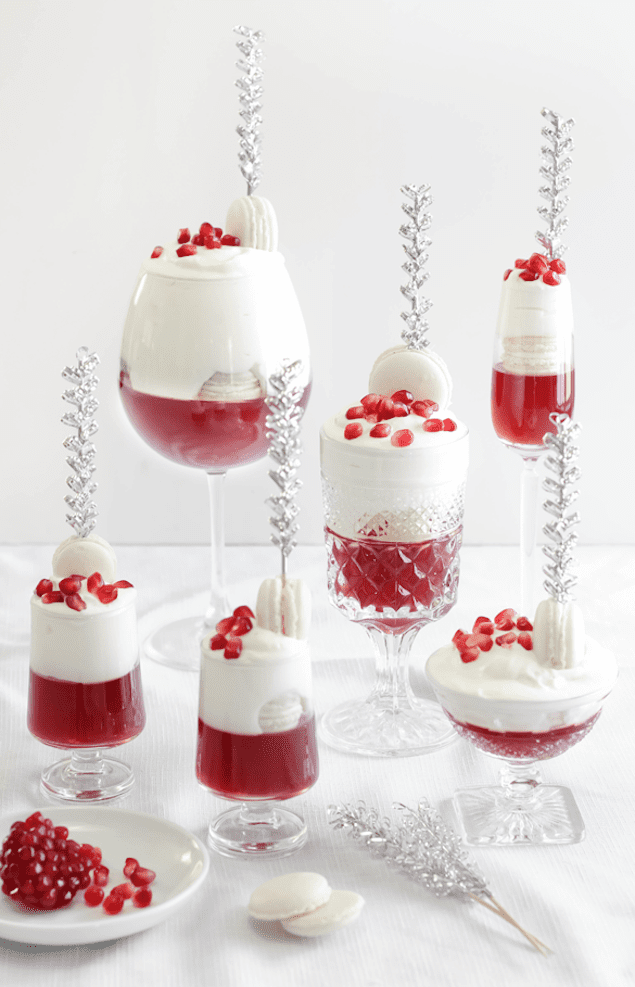 Sprinkle Bakes
If you really want to impress your guests, try a lavish garnish of vanilla macaroons, whipped topping, and pomegranate arils. To top it off, add some sparkly, holiday sticks.
Cinnamon, Pomegranate, and Apples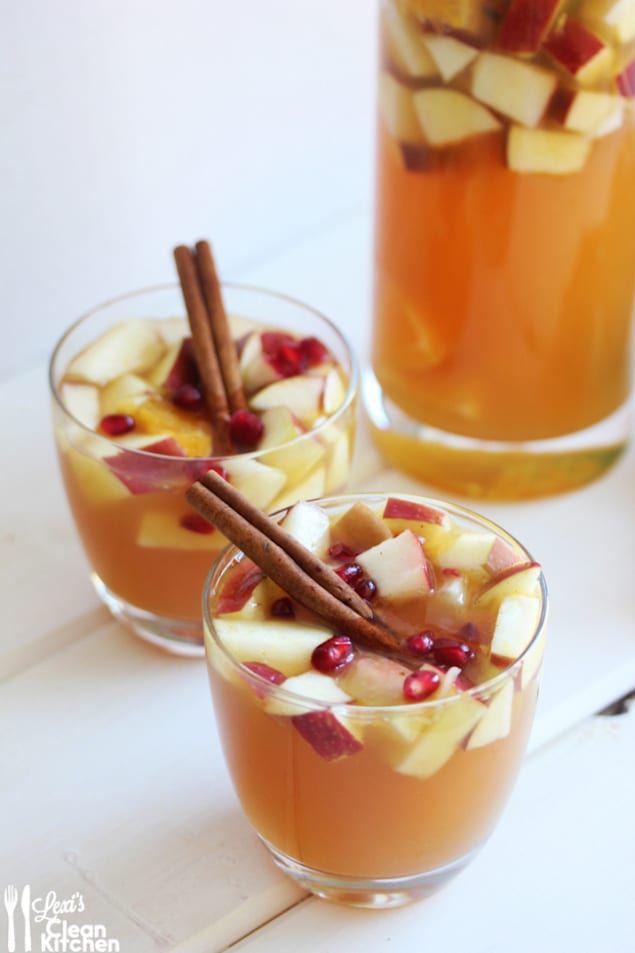 Lexi's Clean Kitchen
To increase the appeal of the cinnamon stick garnish, add pomegranate arils and chopped apples. Perfect for spiked apple cider.
Gingersnap Crumble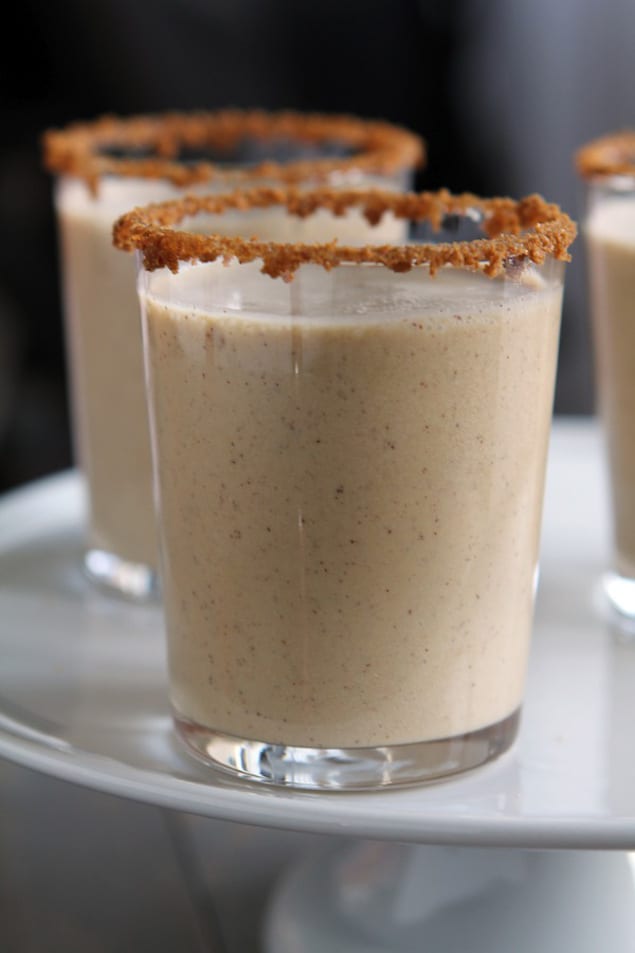 Camille Styles
For an easy, yet creative garnish, add a cookie rim with agave nectar and crumbled gingersnap cookies.
Gingersnap Cookies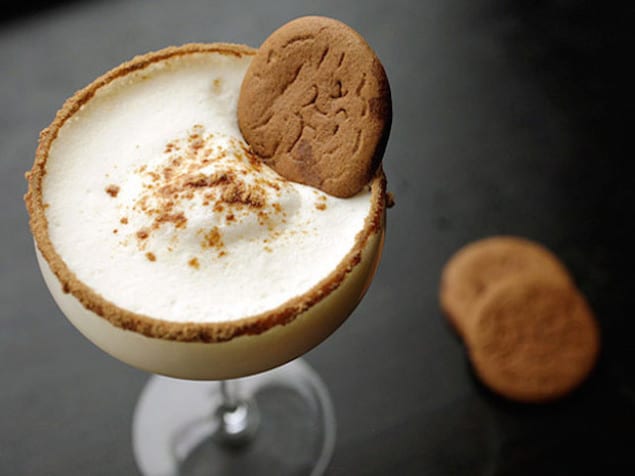 Serious Eats
Take the gingersnap rim one step further by adding a soft gingersnap cookie. Gingersnaps will go perfectly with any eggnog mixed drink.
Hot Chocolate Toppings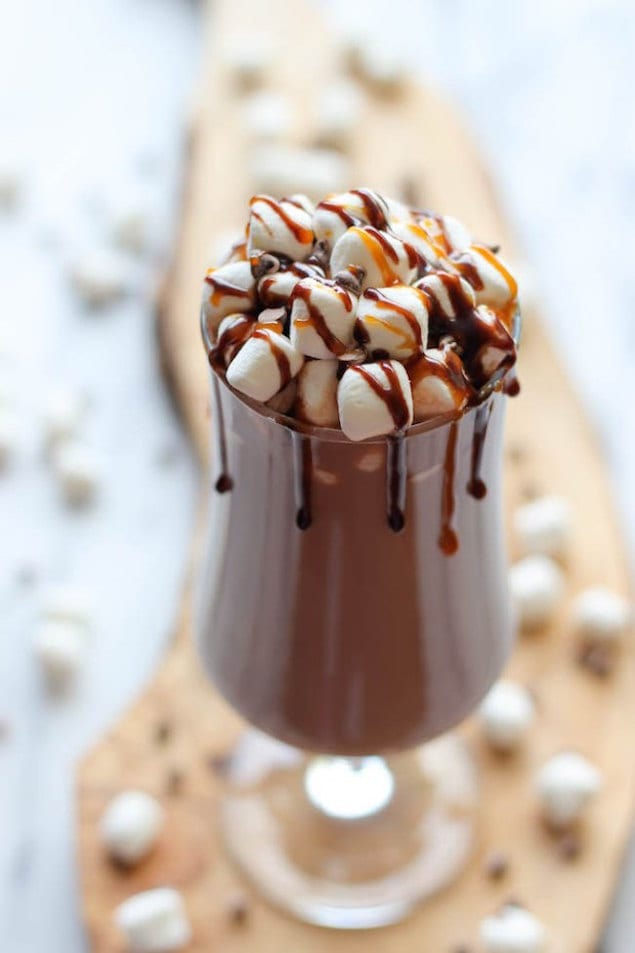 Damn Delicious
It doesn't get more decadent than this. Kahlua Hot Chocolate topped with mini marshmallows and drizzled with chocolate and caramel sauce.
Graham Cracker Crumbs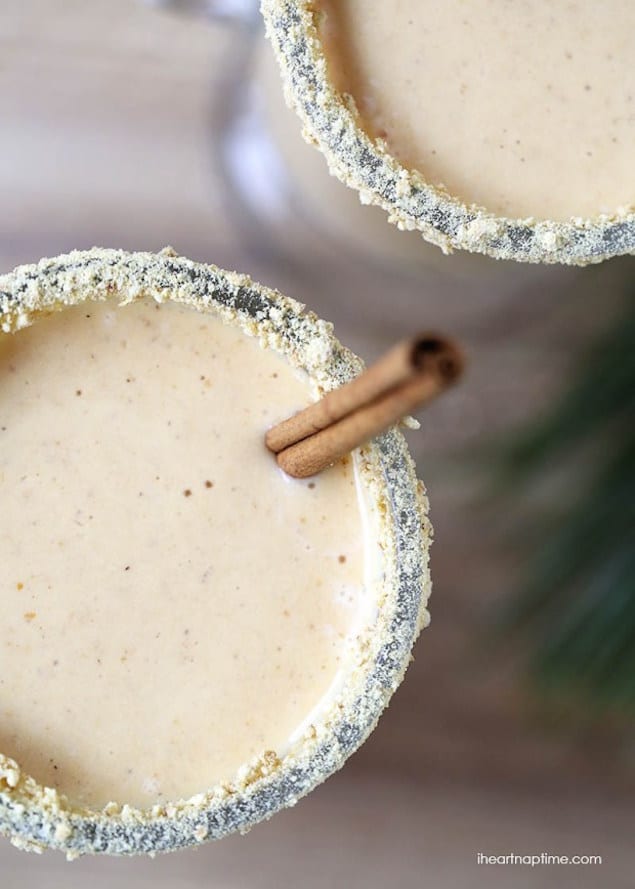 i heart naptime
Graham cracker crumbs are one of the easiest ways to quickly dress up a creamy cocktail.
Rock Candy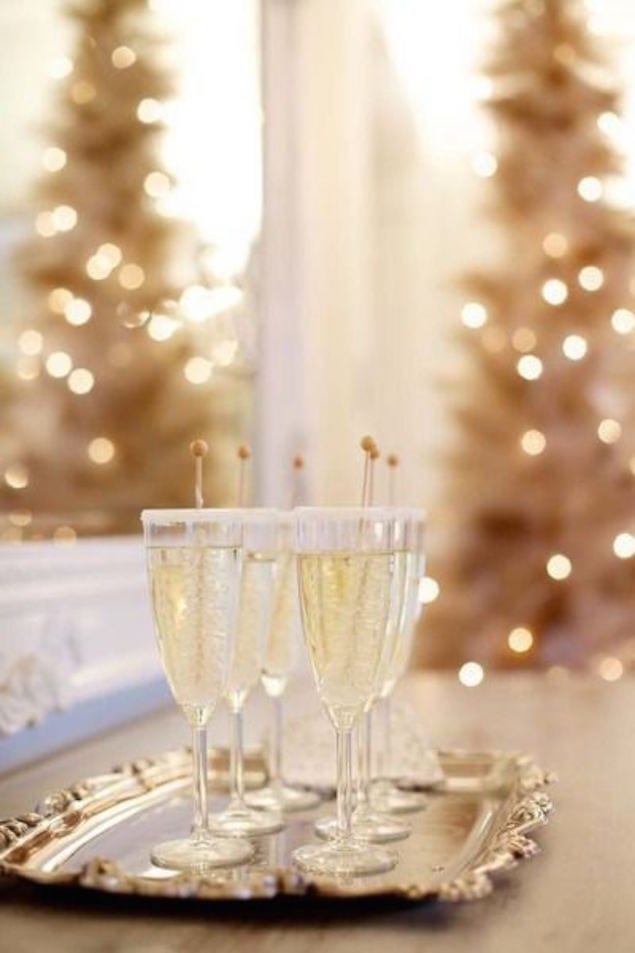 Rock Candy
Add crystal rock candy to a champagne cocktail or any sparkling beverage for extra bubbles.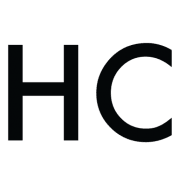 Relish
Offering more than 14,000 recipes plus features and DIYs on cooking, dining and entertaining, Relish celebrates America's love of food. Relish is about honoring cooking traditions while exploring new trends and ideas, which is why millions of people turn to both Relish.com and Relish Magazine for special occasion recipes, quick and easy weeknight suppers and culinary adventures.