Hip cocktail bars with giant menus, or no menu at all, can feel daunting if you don't have a go-to drink or you're still figuring out how to order spirits. Stuart Jensen, bar manager of the newly-opened Brass Tacks in Denver, has the tips you need to order a cocktail that suits your tastes.
Cocktail bars with giant books for menus or no menus at all can feel daunting. We caught up with Stuart Jensen, bar manager of the newly-opened Brass Tacks in Denver, to pick his brain on making cocktail ordering a breeze.
Located in LoDo, Brass Tacks bring a fills a huge need in the neighborhood. It's classy brick interior isn't stuffy, but is a nod to the beautiful history of Denver. With a simple, but delicious food menu, Brass Tacks can be the perfect spot for a Friday night or a lunch meeting. It's goal is to be the neighborhood spot, the go-to and they are doing all the right things to be exactly that. Their drinks are playful (hellooooo, Cosmos in a bottle as well as other bottled cocktails that are sure to impress) and displayed on a light up board above the bar. Besides the made-to-order drinks, Brass Tacks also has an impressive number of tabs serving batched nitro, still and sparkling drinks. It's all super approachable and made with quality ingredients. Don't see what you're in the mood for? Tell your bartender what you're in the mood for!
One of our favorite things about Brass Tacks (but do we really just have to choose one thing?!) is that all of their drinks come in multiple sizes. That means if you just want to spend a few bucks or you don't want a whole drinks, your beer, wine or cocktail comes in an array of sizes to choose from. Stick to the board, have your bartender surprise you or ask bring back an old school cocktail, whatever you choose, the Brass Tacks team is ready and knowledgeable enough to make you a great drink.
Here's how to order a cocktail that you will like, according to Stuart Jensen:
Favorite Cocktail is Yours, Not the Bartender's
How many times have we order the waiter's or bartender's favorite cocktail only to be disappointed in taking their recommendation? (Sheepishly raises hand…) Everyone's tastes are different! Stuart suggests that rather than asking your bartender what you should get, say something like: "I love gin, what's your favorite gin cocktail right now?" That way you're more likely to be pleased with what the server suggests.
"Ask for help, but don't be helpless."
Not sure what to order? Ask for help! But also be helpful to the bartender. Stuart said, "Ask for help, but don't be helpless." If you don't know what to order, be honest with whomever is taking care of you at the bar, but also be honest and let them know a few flavors or spirits you love or hate. The more they know, the more they can help you decide.
Start with Citrus
Stuart said his first question he asks a guest if whether they like citrus or not. That's a huge starting point for bartenders and most cocktails. Now that you know this, help yourself and your bartender out and start by letting them know if you'd like a citrus-forward drink or something without so much acid.
Share Why You Don't Like Something
Rather than just saying you don't want a drink with Amaro, for example, think about why you don't like this addition. Then, let you bartender know you'd like a drink that isn't too bitter. Stuart couldn't stress enough how eager bartenders are to please. They want you to love your drink! But the more specific info you can give them about what you like, the better the drink will be.
On the Rocks or Straight?
If you're having a bartender create an off-menu or specific drink for you, think about how you want the drink served. Want it to be extra cold and become more subtle over time as the ice melts? Order the drink with ice. Are you cold or maybe just want something with a stronger flavor? Order it straight! Not sure? Tell the bartender that! And leave it up to them to decide. Worse comes to worse, order it straight and then ice can always be added, Stuart suggests.
See Also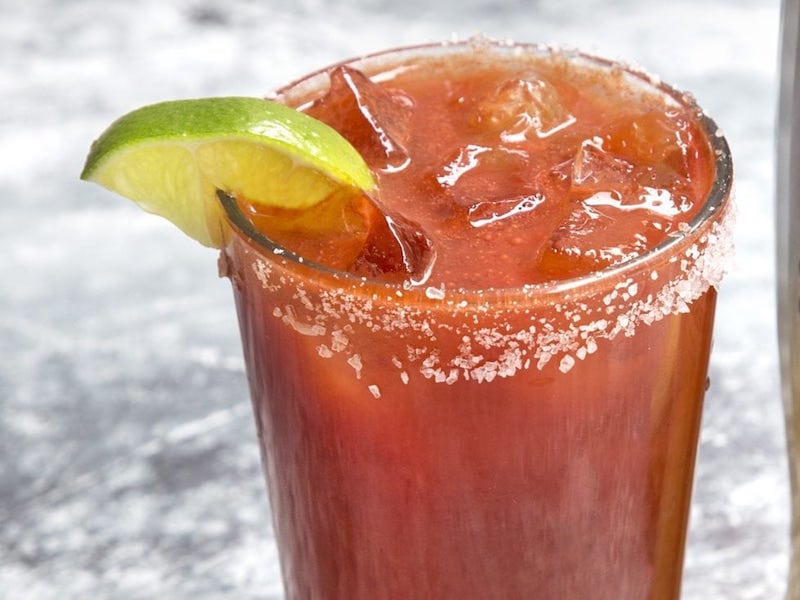 Are You Trying to Learn to Like Something
Bartenders love a fun challenge and Stuart mentioned they love when someone comes in and says they're learning to like gin, for example. He then asks a few more taste preference questions and then he's off to make you something delicious with gin. It's a great way to get out of your comfort zone with the help of the experts.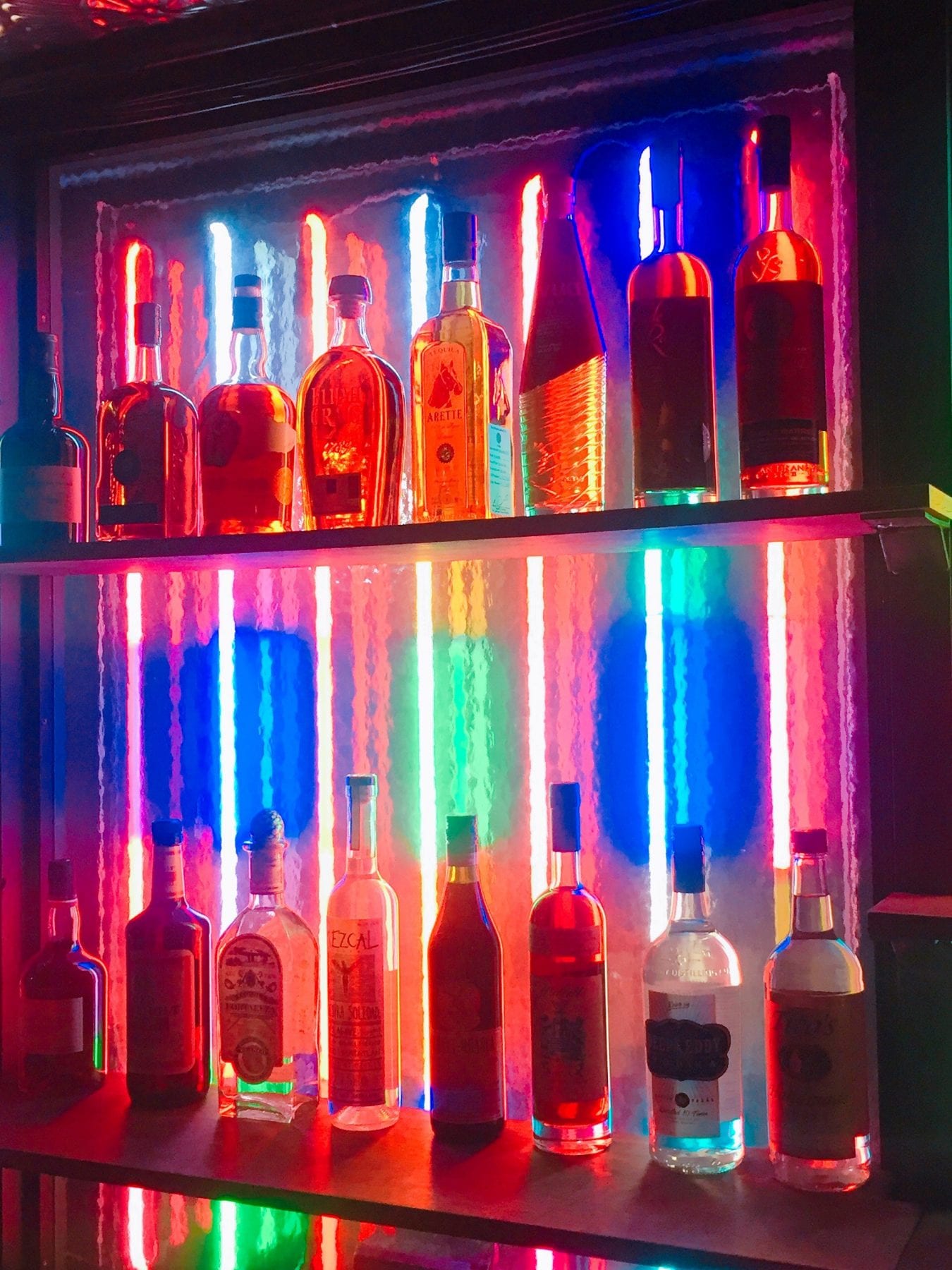 Consider the Situation
Sometimes a drink is great, but you're just not in the mood for it on a particular evening, but you realize that once you start sipping. Before ordering, consider the situation. To Stuart, that means asking yourself a few questions. Am I enjoying this with food? Do I want it to pair with the food? Do I want the drink to be heavy or light? Do I want to order something lower in alcohol? Am I headed to an event like a movie or play after this, so maybe the cocktail should have caffeine? Do I want the drink to be cooling or warming? You don't have to ask yourself all of these questions, but just do a quick check-in of the situation or meal so that your cocktail will enhance the situation and not clash with it.
It's Ok if You Don't Like It
After telling the bartender your preferences, you get a beautiful drink, but you're not a fan of the taste. What do you do now? Stuart says to tell your bartender right away, they'll get you something you do like. Don't be embarrassed, be honest and let them know before you suck the whole thing down. A good bartender should be happy to make it right.
A Dive Bar Go-To
Headed to a dive bar? Ordering here may be a bit different. If you told the bartender to make you something with a few of your flavor preferences, they will probably look at you like you have a third eye. They're busy and this isn't the place. We like to go by the rule that you should order drinks with all the ingredients in the name. For example, a whiskey and coke or a vodka-soda. Dive bars are the spots to skip ordering drinks like an Old Fashioned (we received a bright pink one at a dive bar once ugh) or Ramos Gin Fizz. Stuarts dive bar go-to? A cheap beer and a shot of whiskey.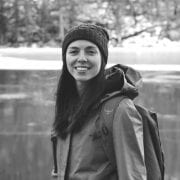 Annelise McAuliffe
Mandatory family outings to the Detroit farmers' market and nightly home-cooked meals cultivated Annelise's respect and curiosity for food. A graduate of The Culinary Institute of America, she spends her free time in New York City recipe testing, eating breakfast all day, and dreaming up international culinary adventures.