This simple ranch dressing is light and tangy, and a perfect topping for salads or dipping your favorite vegetable sticks into.
By Martyna Candrick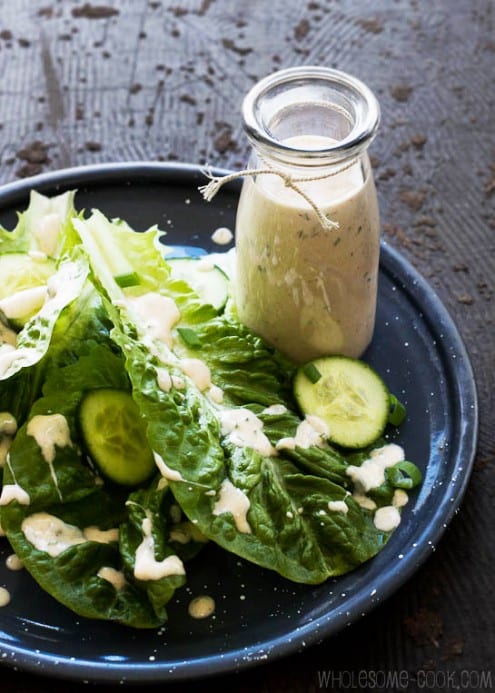 How to Make Your Own Ranch Dressing
This simple ranch dressing is light and tangy, and a perfect topping for salads or dipping your favorite vegetable sticks into.
Ingredients
1 cup natural Greek-style yoghurt
¼ cup milk or fresh cream
½ tsp cayenne pepper
1½ tsp garlic powder
2 tsps chopped fresh dill
1½ tbsp lemon juice
pinch sea salt
Instructions
Place all ingredients in a jug or jar and mix or shake. Serve with a favourite salad or veggie sticks.
Store in the fridge for upto one week.