How to Make Potato Skordalia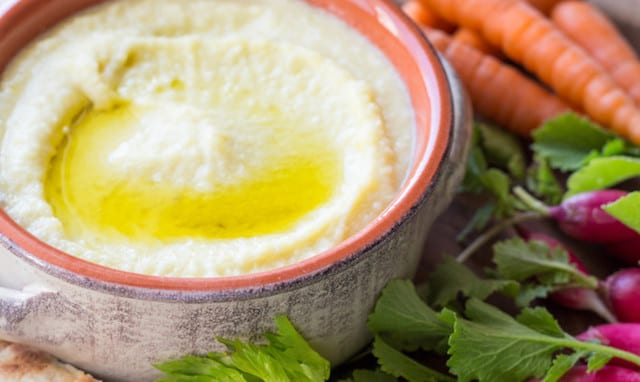 PARTNER POST: Reinvent potato recipes to be fresher and lighter in the new year. Make it your resolution to try these dishes as nutritious packed lunch ideas.
A Greek dip, Skordalia is just as good as your go-to hummus and is packed with nutrients from potatoes and almonds.
By Nicole Gaffney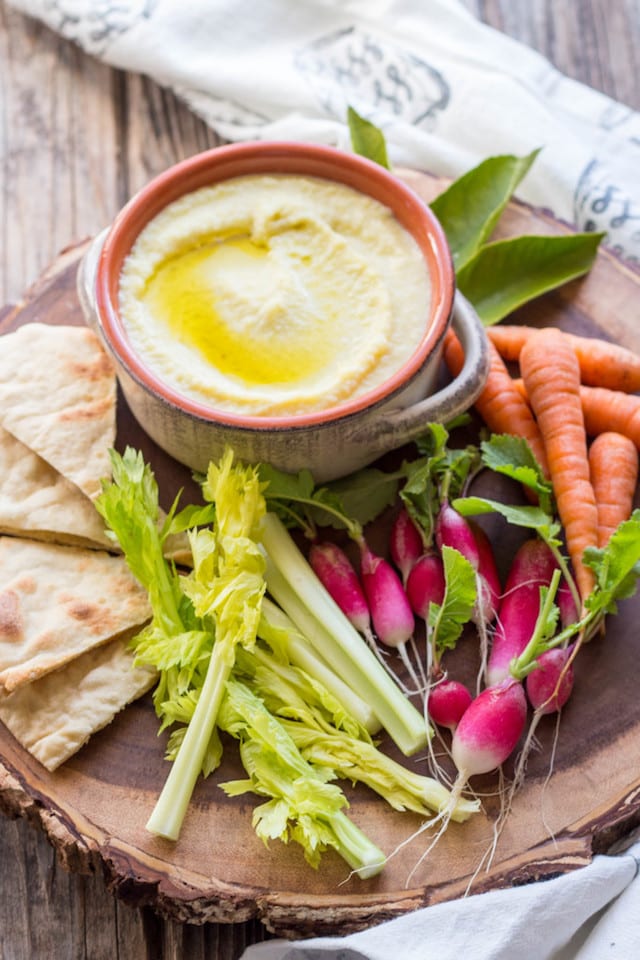 Potatoes rank pretty high on my list of favorite ingredients to cook with. They're inexpensive, super versatile and contrary to popular belief, actually pretty healthy. Today I'm teaming up with The US Potato Board to bring you a recipe for a Greek style dip that's so tasty, it might just replace hummus as your go-to healthy snack.



Potatoes have gotten a bad rap when it comes to eating healthy. They're always thrown into that dark, scary category of foods we're all supposed to avoid, often being compared to refined grains and white sugar. But that's unfair, because potatoes have so much more nutrition to offer than the latter. Unlike refined grains and white sugar, potatoes are whole, unprocessed vegetables boasting an arsenal of vitamins and nutrients. One medium baked potato has only 110 calories, zero fat, zero cholesterol, and is chock full of potassium, vitamin C, vitamin B6, iron and fiber.
[fve]https://www.youtube.com/watch?v=CL-aW5Ko1u4[/fve]
Whether you're still on the clean eating bandwagon or not, I'm here to tell you that you can – and should! – include potatoes in your diet without feeling guilty. If you're a fan of hummus, baba ghanoush or other Mediterranean/Middle Eastern dips, you're going to love skordalia. It's much lesser known than the others, but just as delicious served with pita, veggies or even as a sauce for grilled meats. It's supposed to be super garlicky, but if you're sensitive, you can always dial that back.
I'm also sharing the US Potato Board's video on how to make a killer potato and butternut fritatta. I'm going to go make that for breakfast right now.

How to Make Potato Skordalia
Nicole Gaffney
A Greek dip, Skordalia is just as good as your go-to hummus and is packed with nutrients from potatoes and almonds.
Ingredients
1

lb

potatoes

starchy or waxy varieties may be used

1

tablespoon

salt

plus more for potato water

4

or more cloves garlic, peeled

1

cup

blanched

peeled almonds, I use sliced - they blend easier

1/2

cup

extra virgin olive oil

plus more for drizzling

juice of 1 lemon

about 4 tablespoons

3-4

tablespoons

red or white wine vinegar
Instructions
Place the whole, unpeeled potatoes in a large pot of room temperature water, season generously with salt, and bring up to a boil. Cook until the potatoes are fork tender (about 20 minutes, depending on size).

While the potatoes are cooking, combine the garlic, almonds and 1 tablespoon salt in a blender or food processor and blend on high until pulverized. Add the olive oil, lemon juice and 3 tablespoons vinegar and continue blending until very smooth.

Reserve 1 cup of potato cooking water, then drain the potatoes and allow to cool for a few minutes so they can easily be handled. Remove the skins from the potatoes, then press them through a potato ricer or mash thoroughly by hand. Do not place in the blender or food processor or they will turn gummy.

Add the garlic almond mixture and 1/2 cup reserved cooking water while the potatoes are still warm. Mix and mash until totally combined and smooth. Taste and adjust seasoning/acidity as necessary (depending on how salty your potato cooking water was, you may need to add more salt), and thin out with more water to achieve desired consistency.

Serve warm or at room temperature as a dip for crudités and pita.