These tender Greek feta and spinach meatballs are made with turkey and can be served with a side of orzo and a drizzle of tzatziki sauce.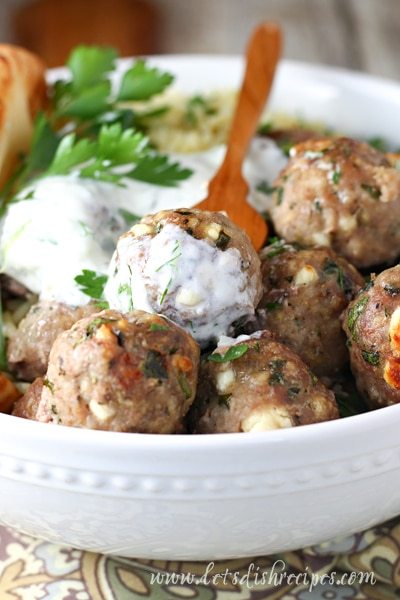 Our neighbors recently invited us to dinner and served some delicious turkey burgers. Of course I asked for the recipe, and transformed it into these Greek Turkey Meatballs with Spinach and Feta.
We've been eating a lot more ground turkey lately. My husband and I both love that it's so much less greasy than ground beef.
Now I know some of you think ground turkey doesn't have much flavor, but these meatballs are packed with flavor! The secret is adding plenty of herbs and spices.
We're talking garlic, onion powder, oregano, cumin and fresh mint. That's right, fresh mint–it's a traditional ingredient in Greek cooking. Trust me, you don't want to skip it!
These meatballs are also loaded with feta cheese and chopped fresh spinach–which is a great way to sneak some veggies into your diet. Especially if you have picky eaters in the house.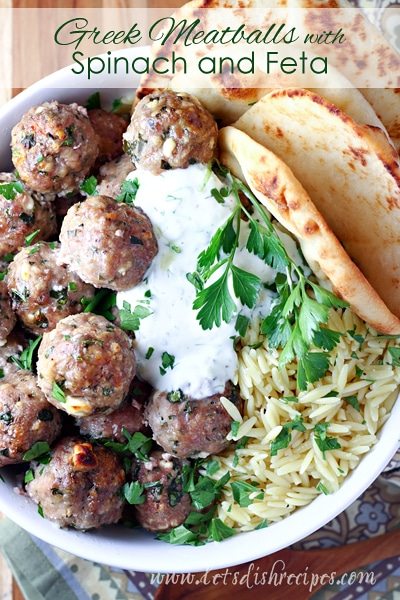 I also threw in a handful of lemon zest to really brighten things up and give these meatballs a unique, fresh flavor.
Now, I don't want to tell you what to do, but I highly recommend serving these meatballs with a side of orzo, some flatbread, and a big dollop of tzatziki sauce. You'll feel like you're eating at your favorite Greek restaurant.
See Also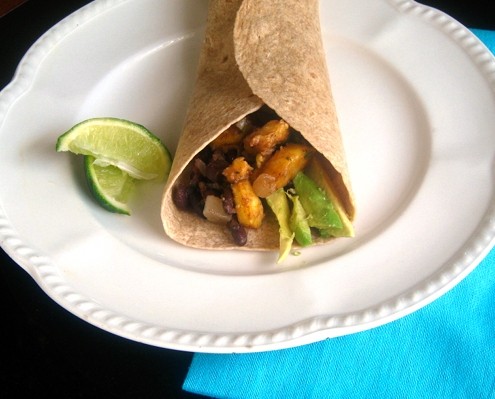 My last tip: bake your meatballs in the oven. Of course, it's better for you, and it's a lot less messy too. Plus, it give you time to prepare your sides while the meatballs bake.
My family devoured this meal. It was one of those dinners where I wanted to eat more, but I couldn't because I was absolutely stuffed! The leftovers were delicious though!
Click here for the tzatziki sauce recipe.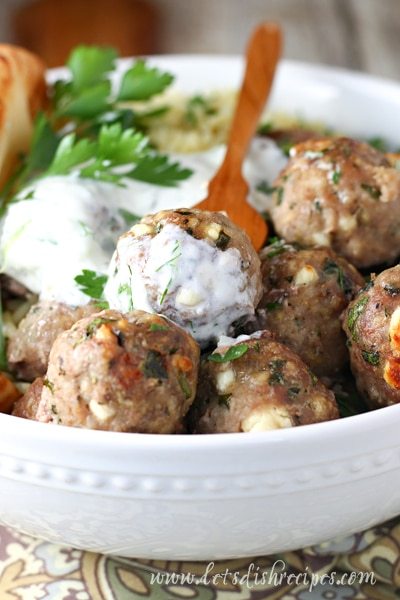 Greek Feta and Spinach Meatballs
Danelle MC
These tender Greek feta and spinach meatballs are made with turkey and can be served with a side of orzo and a drizzle of tzatziki sauce.
Ingredients
2

pounds

ground turkey

4

ounces

crumbled feta cheese

1

cup

chopped fresh spinach

1/4

cup

chopped fresh parsley

1

egg

beaten

1

cup

seasoned breadcrumbs

1

teaspoon

onion powder

1 1/2

teaspoons

salt

1

teaspoon

pepper

1

teaspoon

oregano

1/2

teaspoon

cumin

1

tablespoon

chopped fresh mint

Zest of one lemon
Instructions
Preheat oven to 450 degrees. Grease a 9x13 inch baking pan.

In a large bowl, combine all ingredients and mix thoroughly with clean hands. Shape into walnut sized meatballs. Place meatballs in prepared pan so they are just touching.

Bake for 20-25 minutes, or until meatballs are browned and cooked through. Serve with orzo or flatbread and tzatziki sauce.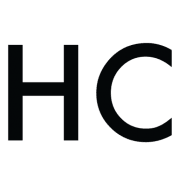 Danelle MC
Danelle combines her love of cooking and photography at her food blog, Let's Dish. A friend once described her culinary creations as "uptown foodie meets real life," which sums up her cooking philosophy perfectly. When she's not cooking or baking , you'll often find her behind the lens of her camera photographing the beautiful Colorado outdoors, or visiting her local farmers' market. She has been sharing recipes at Let's Dish since 2009.