Layered with thin crêpes and a pistachio cream, this crêpe cake is finished with a generous drizzle of chocolate ganache.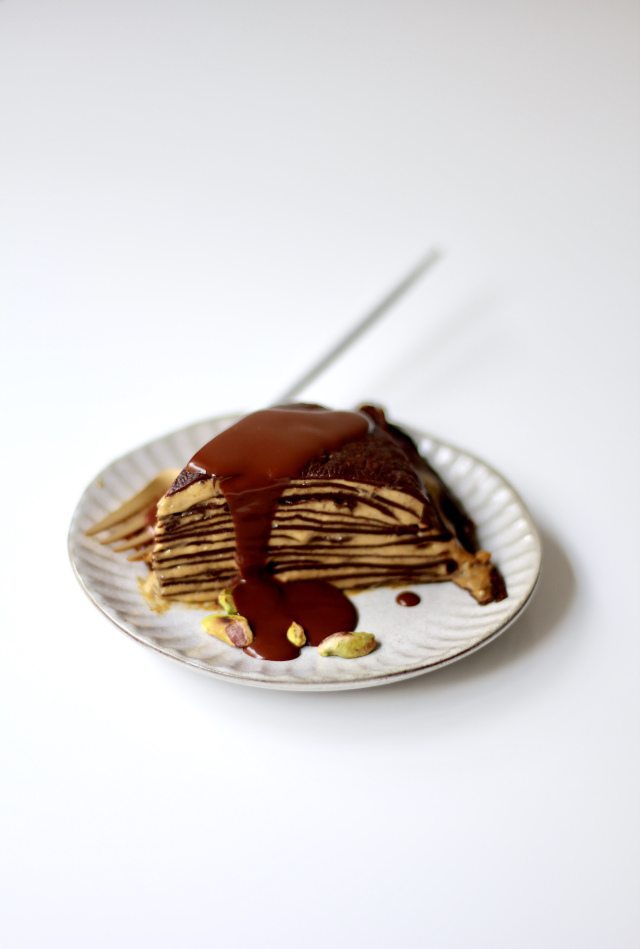 This is only my second time making a crepe cake I think, hence when I made the first slice to reveal the contrasting layers within it made for quite the visual impact. Honestly, that's the most rewarding part of making a crepe cake. It's nice to know that the amount of effort that you expend that is measured in terms of each crepe you make, contributes to the overall visual appeal in proportionate levels. I imagine that the next one I make will be six months later and measures six inches tall.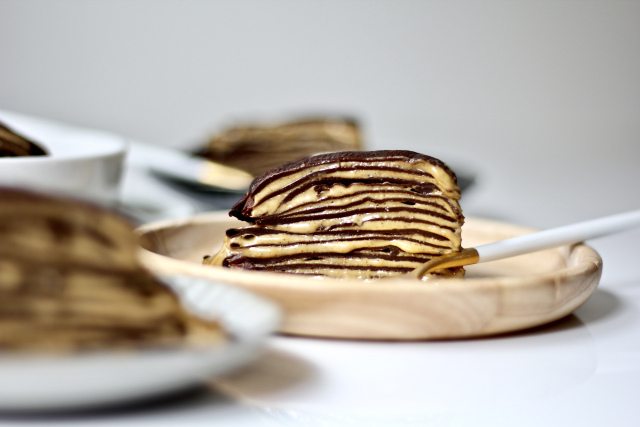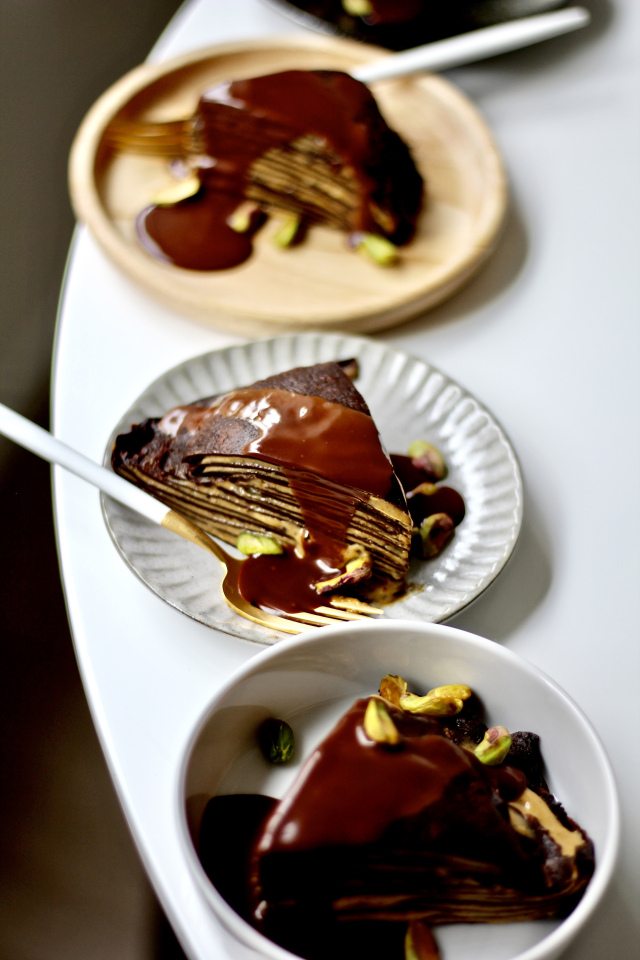 I have to emphasize that the chocolate ganache is a must, just in case it seems like a mere accompaniment. There's only so much chocolate flavour from the crepes and it isn't nearly enough to complement the intensity of the pistachio cream. Be generous with the ganache and be transported into chocolate pistachio bliss.
See Also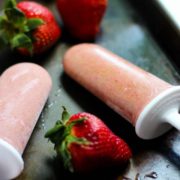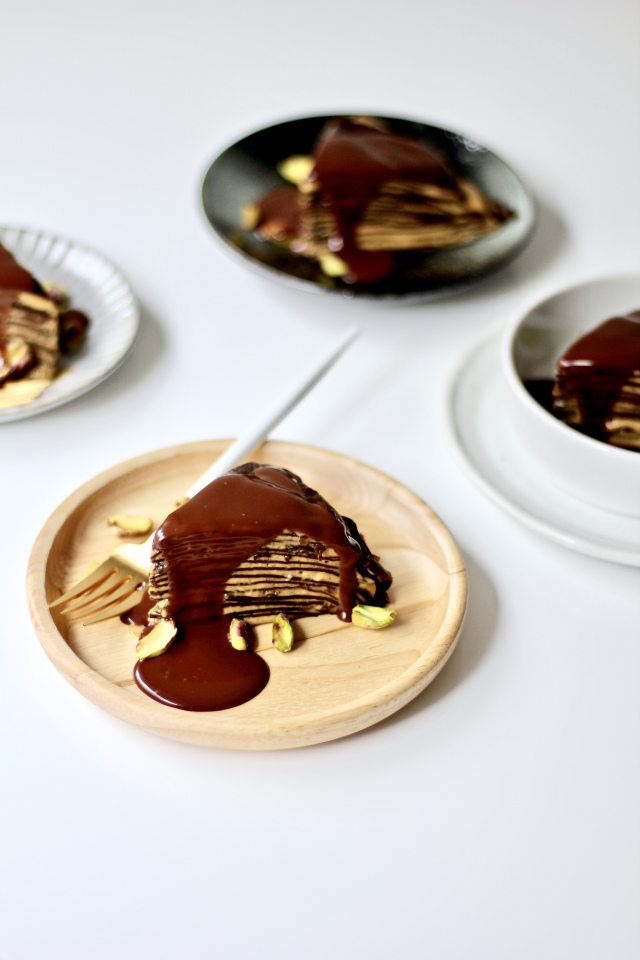 Click here for the ganache recipe.
Print

Chocolate Pistachio Crêpe Cake
---
Description
Layered with thin crêpes and a pistachio cream, this crêpe cake is finished with a generous drizzle of chocolate ganache.
---
For the pistachio cream:
2

large egg yolks

2 tablespoons

sugar

1 1/2 tablespoons

cornstarch (sifted)

180

ml whole milk

100 grams

pistachio paste
For the crepes:
250 grams

whole milk

100 grams

eggs

75 grams

all-purpose flour

25 grams

unsweetened cocoa powder

15 grams

sugar

30 grams

rum

2 grams

kosher salt

1 1/2 teaspoons

vanilla essence or 1/2 a vanilla bean (split lengthwise and scraped)

10 grams

unsalted butter (melted and cooled)
For assembly:
80

ml cream (whipped to stiff peaks)
For the dark chocolate ganache:
---
Instructions
Make the pistachio cream:
Whisk the egg yolks, sugar and cornstarch together in a saucepan. Whisk in the milk. Bring the mixture to a boil while whisking constantly, and when it does, allow it to boil for 1 to 2 minutes while still whisking, until the mixture thickens. Remove from heat and stir in the pistachio paste.
Cool to room temperature then refrigerate, with plastic wrap pressed against the pastry cream's surface, until cold, preferably overnight.
Make the crepes:
Place the milk, eggs, flour, cocoa powder, sugar, rum, salt and vanilla essence or vanilla bean seeds in a food processor. Pulse for about 15 seconds to blend. Scrape down the sides. Drizzle in the melted butter while blending. Strain batter through a fine mesh strainer into a container, cover and refrigerate overnight.
Coat a 6 inch nonstick frying pan with a light coating of canola oil using a paper towel and set it over medium to medium high heat. Once the pan is hot, lift it from the heat and ladle 2 to 3 tablespoons worth of batter into the center of the pan. Immediately swirl and shake the pan so that the batter covers the bottom, then rotate the pan a couple of times so the batter comes 1/2 inch up the sides.
Return the pan to heat and cook for 15 to 30 seconds, depending on the heat level, until the batter is set. Flip and cook on the second side, transfer crepe to a sheet pan, stacking or overlapping them once they cool. Repeat with the remaining batter. Let crepes sit for at least 10 minutes before using.
Assemble the cake:
Fold the whipped cream into the pistachio pastry cream. Alternate between layers of crepe and cream, spreading the cream slightly thicker at the edges to prevent the cake from adopting a domed appearance (which uh, I didn't keep in mind). Cover the cake in plastic wrap and refrigerate for at least 4 hours, preferably overnight.
Make the ganache:
Place the chocolate and cream together in a bowl and microwave until the chocolate is almost melted. Let the mixture stand for a few seconds, stir until combined. Use to top cake as a whole or as spoonfuls over slices of cake.
Notes
pistachio pastry cream recipe adapted from here(http://cafefernando.com/pistachio-eclairs/), chocolate crepe recipe modified slightly from Bouchon Bakery by Thomas Keller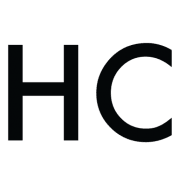 Amanda Koh
After successfully producing her first batch of chocolate chip cookies at the age of twelve, Amanda has since become a baking fanatic. She likes to make a variety of desserts and documents them on her blog, Crumbs and Cookies. While eating the final product is usually the best part about baking, she secretly finds the process even more fun. You may also find her on Instagram @carramellatte and Pinterest @crumbsxcookies.