Chocolate and pecans combine to make one insanely rich and delicious pie.
By Taylor Kadlec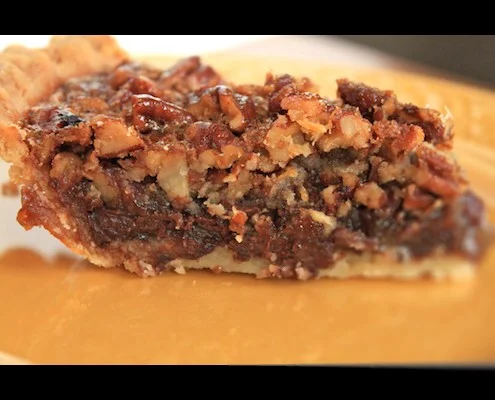 With Thanksgiving almost a week away, I can't help but have pie on the mind.  As a self proclaimed pumpkin lover, I know I will be all over the maple pumpkin cheesecake I plan to make.  In fact, until I made this pie I didn't even think I liked pecan pie.  However, I found out that when you add chocolate to pecan pie, magical things happen.  But really, when is adding chocolate to something ever bad?  Exactly.
See Also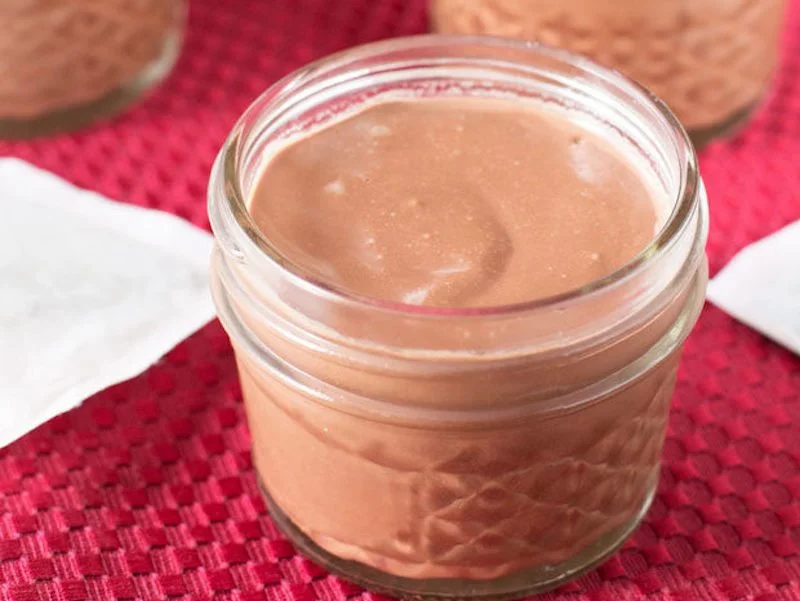 This pie is a dessert marriage of pecans and chocolate, and would be perfect for your Thanksgiving table.  The pie is extremely rich, being filled with pecans and chocolate, but that just means it goes even better with whipped cream.  Or vanilla ice cream.  Or milk.  Believe me, I know.  I've done my research.

Chocolate and pecans combine to make one insanely rich and delicious pie!
Ingredients
One 9-inch unbaked pie crust (I used pre-made frozen crust but you can certainly make your own)
6 oz semi-sweet chocolate chips
1½ cups pecan pieces, chopped and toasted*
4 tablespoons unsalted butter, melted
½ cup light corn syrup
½ cup brown sugar
½ teaspoon salt
2 large eggs, lightly beaten
1 teaspoon pure vanilla extract
to toast pecans, bake them at 350 degrees F for 10-15 minutes, or until they become fragrant.
Instructions
Preheat oven to 325 degrees F.
Bake crust in preheated oven for 10 minutes. Remove from oven and let cool.
Reduce oven temperature to 300 degrees F.
Once crust is cooled, line the bottom of the crust with chocolate chips.
Place the pecan pieces on top of the chocolate chips.
In a medium bowl, whisk together the melted butter, corn syrup, brown sugar, eggs, and vanilla until well combined.
Pour mixture over pecans and chocolate chips.
Place pie on a cookie sheet and bake in preheated oven for 50-55 minutes, until the pie is set but slightly soft like gelatin.
Check after 45 minutes to make sure crust is not getting too brown. If it is, line the crust with a thin strip of aluminum foil. (I did not have to do this but it's important to check!)
Let cool completely, at least 4 hours.
So the next holiday party that you go to and are asked to bring dessert, I've got you covered.  This pie will be a hit.  It will be devoured by chocolate lovers, pecan pie enthusiasts, and even the "I didn't even think I liked pecan pie" people, guaranteed.  Then you won't be faced with my problem, which is figuring out how I'm going to get rid of the rest of this pie.  I suppose there are worse problems to have.
Taylor Kadlec
Taylor Kadlec is a lover of all things food including baking, cooking, and of course, eating. She is a self-taught baker and cook, and she shares her kitchen adventures on her blog Greens & Chocolate, where healthy cooking meets sinful indulgence.