Chef Alain Allegretti reveals the recipe for  a wonderfully fresh mosaic of Mediterranean flavors, which has become one of his restaurant's signature dishes.
By Alain Allegretti
Since opening my newest restaurant, La Promenade des Anglais, in Chelsea NYC this past September this pasta has become one of our signature menu items.  Guests are always surprised by the amazing way that the homemade tomato sauce plays off the tuna.  This is also one of my personal favorite pasta dishes as it is a good mixture of both my French and Italian backgrounds, so the dish celebrates the flavors of The French Riviera, my cherished home.

Troffie with Ventresca Tuna
Chef Alain Allegretti reveals the recipe for one of his restaurant's signature dishes.
Author:
Chef Alain Allegretti
Ingredients
3 Heirloom Tomatoes
1 small onion, diced
3 garlic cloves, sliced
5 (141.7 g) oz extra virgin olive oil
3 sprigs fresh thyme
1 tbsp (15 grams) tomato paste
pint (.236 L) cherry tomatoes
1 oz (28.35 g) capers, drained
1 oz (28.35 g) olives, pitted and halved
1 oz (28.35 g) preserved lemons, diced
1 oz (28.35 g) parsley, chopped
1 oz (28.35 g) pecorino cheese, grated
1 pound (.453 kg) troffie pasta
1 -2 cans of ventresca tuna
Instructions
Cut cherry tomatoes in half and put on a sheet pan. Toss tomatoes in 2-ounce olive oil, 3 sprigs of thyme and 1 chopped clove of garlic. Roast in a 225-degree oven for 1 ½ hours. After cool, dice tomatoes into small cut.
Boil a pot of water and drop the heirloom tomatoes in for about 20 seconds each and then place in a bowl of ice water to cool. Remove skin from tomatoes and quarter them. Seed the tomatoes and strain liquid into separate bowl. Then continue to dice tomatoes into small pieces and place in bowl with juices, discard seeds.
Brown remaining 2 cloves of garlic in 2-ounce olive oil for 2 minutes, then add diced onions and sweat together for 3-4 minutes. Add tomato paste, diced heirloom tomatoes with juices and diced cherry tomatoes to onions and garlic and simmer for about 20 minutes.
Drop the pasta into a pot of boiling water and cook until just al dente.
Fry capers in 1 ounce olive oil till crisp then add tomato sauce mixture, olives, lemon and parsley. Drop in pasta and toss.
Plate the pasta mixture and top with pieces of tuna and shaved cheese.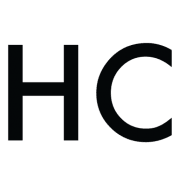 Alain Allegretti
Alain Allegretti hails from a prominent culinary background developed in kitchens across France and the United States. His cooking style pairs cultural influences from his home city of Nice with the guidance culled from famed chefs including Jacques Maximin and Alain Ducasse. Allegretti's career stretches from helming the kitchen at legendary restaurants like the Ritz Carlton's Atelier to his own eponymous New York City restaurant. Allegretti's most recent project is La Promenade des Anglais in Chelsea, a relaxed neighborhood restaurant that has allowed him to strip away the high end white tablecloths and have fun with his cooking. The flavors at La Promenade des Anglais are derived from the French Riviera, of which Allegretti digs deep into inspirations ranging from Italy, Spain, and North Africa.