A dead simple, no-bake pumpkin cheesecake for Harvest Festivals and Thanksgiving alike.
By Ruby Moukli
There are variants of Harvest Festival all around the world, and they all happen when the weather turns cold. In the US it's called Thanksgiving. The last Thursday in November is the most important holiday in the American calendar. On the busiest travel weekend of the year in the US, everyone rushes home to sit down with family and enjoy a huge, gut-busting meal, usually followed by sprawling on the sofa in a tryptophan-trance watching a football game. The feast, which is traditionally epic in proportions, usually includes the traditional turkey with all the trimmings, and is invariably finished off with pumpkin pie. I think I may the only American who does not like pumpkin pie.
After I grew up and moved away from home, I often hosted what I called my 'Thanksgiving for Orphans', meaning a dinner for people whose families, like mine, were too far away for them to join. If anyone wanted pumpkin pie at these dinners, they were told to bring it themselves, because I've never made one and have no intention of doing so.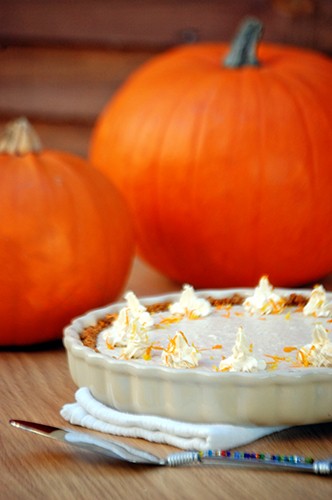 However, I may have mellowed with age, and I now feel somewhat obligated to offer up something that at least resembles pumpkin pie. So I came up my own version: no-bake pumpkin cheesecake. I make it with fresh pumpkin, delicately-spiced and not overly-sweetened, and a sharp and citrusy ginger biscuit crust. And it's no-bake, so it's dead easy to put together. Why not give it a try this year – at your Harvest Festival or Thanksgiving dinner, or even at Christmas?
Happy Holidays to all of you – whatever, whenever and however you celebrate!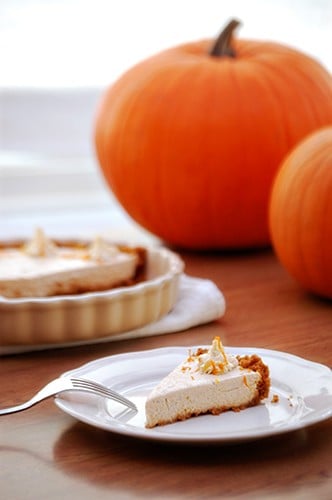 No-Bake Pumpkin Cheesecake
A dead simple, no-bake pumpkin cheesecake for Harvest Festivals and Thanksgiving alike.
Ingredients
Crust:
1 250g packet ginger biscuits, blended to yield 2 cups fine crumbs
Zest of ½ small orange (or tangerine)
Zest of ½ lemon
¼ cup (60g) butter, melted
Filling:
300g light cream cheese, softened
1½ cups peeled, steamed and drained pumpkin (or other sweet squash), blended to yield 1 cup (240 ml) purée
¼ cup (60g) brown sugar
½ tsp ground cinnamon
¼ tsp ground nutmeg
Pinch allspice
Pinch ground ginger
¼ tsp vanilla extract
½ cup (125 ml) double cream
Topping:
½ cup (125 ml) double cream
¼ tsp vanilla extract
Zest of ½ small orange/tangerine
Zest of ½ lemon
Instructions
Make the crust by mixing the biscuit crumbs with the zest and butter and pressing into a 10-inch (25cm) pie tin. Chill while you make the filling.
Mix the cream cheese with the pumpkin, sugar and spices until well-blended.
In a separate bowl, whip the cream with the vanilla into firm peaks, then gently fold into the pumpkin mixture.
Spoon filling into chilled crust, spread evenly and chill overnight.
Just prior to serving, whip the cream and vanilla for your topping and pipe it onto the cheesecake to make a decorative pattern. Sprinkle with lemon and/or orange zest and serve.
Notes
1. I have been asked if this tastes much like pumpkin pie and the answer is yes. It tastes enough like the 'real' thing to satisfy traditionalists, but is different enough that I'm happy eating it. It's essentially a fresher, milder and zingier version of what you might be used to. 2. If you are lucky enough to live in a country where 'Speculaas' (or similar) biscuits are available, use those for the crust instead - amazing. If you can't find them, or ginger biscuits, blend up some gingerbread men, or else use graham crackers and add a pinch of powdered ginger and nutmeg.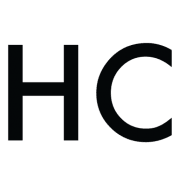 Ruby Rasa
Curious about her British mother's seemingly bizarre love of cheese & onion sandwiches, Ruby moved to England and discovered an island full of people eating them. She now lives among them, works as a freelance writer and photographer and yes, occasionally enjoys a good cheese & onion.