Pizza inspired by the Middle East with zaatar, tomatoes and feta cheese. Served with a garlic-mint sauce.
By Divya Yadava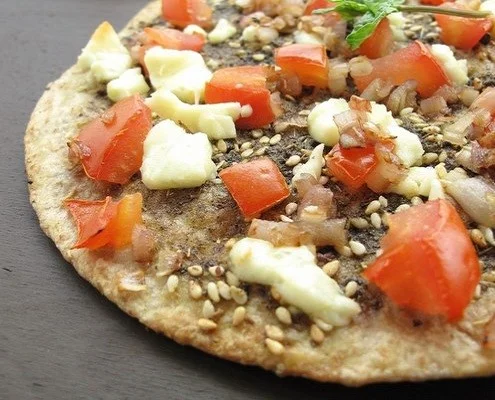 When I was growing up in the Middle East, I remember having manaeesh on the weekends for brunch. For those of you who haven't tried it before, it's basically dough topped with thyme, cheese and other ingredients before it's baked to perfection. So it somewhat similar to pizza, but there's something about the dried thyme that makes manaeesh irresistible. This recipe is my take on pizza inspired by manaeesh. It's topped with za'atar (Middle Eastern spice blend), tomatoes, feta, crispy shallots and a garlic-mint sauce. It's a versatile dish that can be served as an appetizer, brunch or a main. Best of all, it doesn't take long at all – perfect for those last minute guests!
I've been inspired by Middle Eastern cuisine and za'atar is the perfect way to start exploring Middle Eastern dishes. It's a spice blend that contains thyme, oregano, marjoram, sumac, sesame seeds and other spices. The ingredients in the blend vary from location or location and some households even have their own "secret" blends!
There are a number of ways to use this spice -here are some of my favorities:
– Mix za'atar and extra-virgin olive oil and serve with bread. It's a great alternative to balsamic vinegar and oil.
– Sprinkle some on a bowl of cottage cheese
– Add to cooked couscous prior to serving to give it a flavour boost
Spice blends such as za'atar can elevate a simple dish to another level without adding extra calories in the form of fat. Another big plus is that za'atar contains herbs that pack a punch when it comes to anti-oxidants.
Print
Zaatar pizza-inspiration from the Middle East
Pizza inspired by the Middle East with zaatar, tomatoes and feta cheese. Served with a garlic-mint sauce.
Author:

Divya Yadava

Prep Time:

10 mins

Cook Time:

10 mins

Total Time:

20 minutes

Yield:

2

1

x
2

wholewheat tortillas/thin crust pita

1.5 tbsp

za'atar spice blend

1 tbsp

extra-virgin olive oil

6 tbsp

Greek yogurt

1.5 tbsp

chopped mint

2 tsp

chopped garlic

2

shallots, finely chopped

1

tomato, diced

4 tbsp

crumbled feta cheese

1/4

small lemon, juiced
salt and pepper to taste
Instructions
Prepare the mint-garlic sauce by blending the yogurt, mint, garlic, lemon and salt/pepper until smooth. Set aside.
Preheat the oven to 400 degrees F (205 C). Mix the oil and za'atar in a small bowl. Apply the blend on the tortillas (or thin-crust pita breads) with a pastry brush. Bake for 3-4 minutes.
While the tortillas are baking, fry the shallots in a little oil on medium-high heat until crispy.
Top the tortillas with the fried shallots, tomatoes and crumbled feta cheese. Bake for 6 minutes.
Drizzle the mint-garlic sauce on the pizza prior to serving. ENJOY.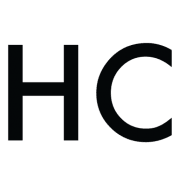 Divya Yadava
Divya Yadava is a freelance food photographer and culinary consultant based in the vibrant city of Toronto. Although Divya started her career as a business consultant, once she realized her passion for food and photography, she quit her corporate job in order to pursue her dreams. Through the medium of photography, she constantly strives to showcase the beauty of food through natural lighting and a fresh approach to styling.