On a recent trip to Paris, Reena Pastakia selflessly spent ten days eating her own body weight in tasty delights to provide you with a list of the best places to eat cheaply during your next mini break to the French capital.
By Reena Pastakia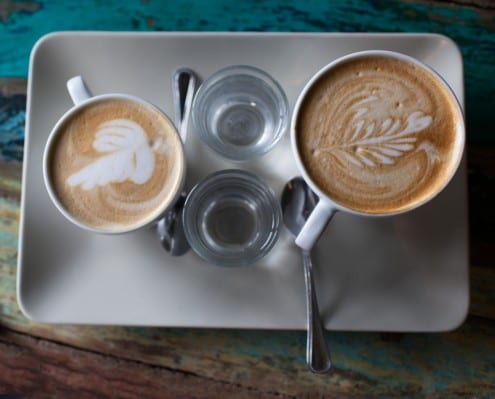 Café Breizh
For some of the best pancakes in Paris head to this delightful café.  Recommendations include the galette complete – a savoury buckwheat pancake with chorizo and fried eggs – and the crepes with salted caramel and caramelised apples.
109 rue Vieille de Temple, 75003 Paris  
Café Martini
If you have been wondering where you can find a traditional French cafés such as those depicted in Jean Luc Goddard movies then look no further than Café Martini.  Situated just of the Places Vosges this café plays great music while you sip your beer on a velvet sofa and nibble on cheese and charcuterie platters.  All that's needed is for you and your friends to replicate the dance scene from Bande à Part.
11 Rue du Pas de la Mule, 75004 Paris
Bistro de l'Oulette
If you are in the mood for a little comfort food visit this cosy little bistro on the edge of the Marais.  The cooking is heavily influenced by the South-Western French cuisine and so it is no surprise that the home-made cassoulet is their speciality.
38 Rue Des Tournelles, 75004 Paris
Le Nôtre
For beautiful crisp pastries filled with light and airy mousses head to one of the many branches of this celebrated pâtisserie.  My favourites were the Opéra individual, the sablés and the plaisir individual but with a daily changing menu one visit will not be enough.
44, rue d'Auteuil, 75016 Paris
Le Caféothèque de Paris
If you can't bear another cup of the dark, bitter tar that Parisians call coffee then you need to visit Le Caféotheque.  They roast their own beans and take pride in ensuring that your flat white is simply perfect.  Enjoy.
52 Rue d L'hôtel de Ville, 75004 Paris
La Fine Mousse
Fancy a hand crafted beer with flavour?  Can't stand the thought of spending nine Euros on another pint of Kronenbourg?  La Fine Mousse serves 20 artisinal beers on tap and over 150 bottled varieties.  The decor is refreshingly modern and there is a broad range of non-alcoholic beverages to appease the non-beer-drinking members of your party.
6 Avenue Jean Aicard, 75011 Paris
L'avant Comptoir
Imagine a simple ham and cheese baguette sandwich that tastes like the richest, most elegant dish you have ever eaten.  Sadly it is standing room only at this little shoebox of an eatery but your baguette won't last long enough for you to justify sitting down anyway.
9 Carrefour de l'Odeon, 75006 Paris
Pierre Hermé
I am obsessed with macarons and while I love Ladurée, Pierre Hermé's diverse flavours add a little more excitement to the experience. Be warned these are too good to share.
72 rue Bonaparte, 75006 Paris
Jean-Paul Hevin
This is chocolate heaven.  They also sell magnificent looking pastries, macaroons and bonbons but I was too busy stuffing my face with truffles to try them.  Quite simply the best chocolate ever.
231 Rue Saint-Honoré, 75001 Paris
Popelini
Rumour has it that profiteroles are the new macaron.  Popelini sells airy little puffs of choux pastry filled with a wide range of flavoured creams.  Enough said.
29 rue Debelleyme, 75003 Paris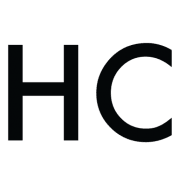 Reena Pastakia
Reena grew up thinking Indian cooking was a dark art where the quantities of spices required in each dish were innately known to a chosen few. It was only after she married an Englishman with a voracious appetite for Indian food that she started phoning home for cooking tips. She started her blog (coconutraita.com) in an attempt to document her family's recipes and make Indian cooking accessible to all.