Chai Tea with Raw Chocolate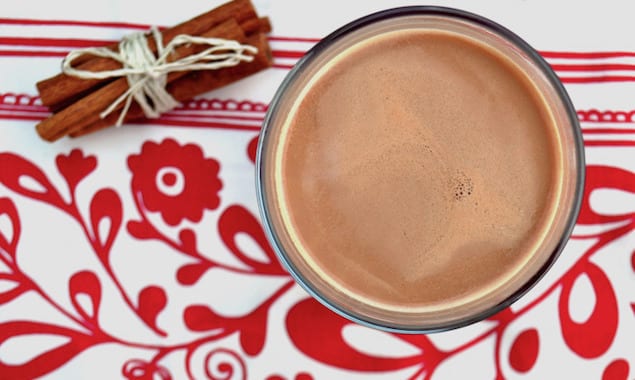 Almost like drinking a spicy chocolate gingerbread, this chocolate chia is a comfy feel-good drink. Give this relaxing gem a try.
By Maike Holland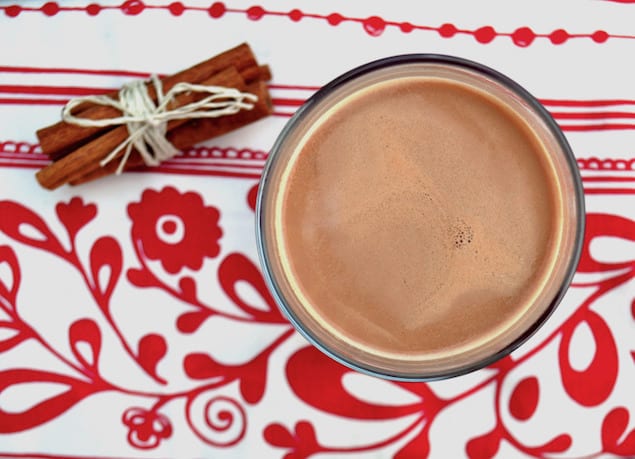 With the cold weather, I find myself loving hot mugs with warming spices and there's simply nothing like a raw cacao hot chocolate. But the addition of chia tea really adds so many interesting flavors – cinnamon, cardamom, cloves, pepper, ginger… It's almost like drinking Moroccan gingerbread chocolate.
I also used hazelnut milk in this recipe, something that is stand alone a real treat for me. It tastes like liquid nougat and is heavenly matched with chocolate. But do feel free to use any plant-milk you'd like! I think almond or oat would be lovely, too.
This Chocolate Chai Tea it's just the perfect comfy feel-good drink to warm up and cuddle in a blanket. It warms your tummy and heart and is a true relaxing gem. It's the real deal.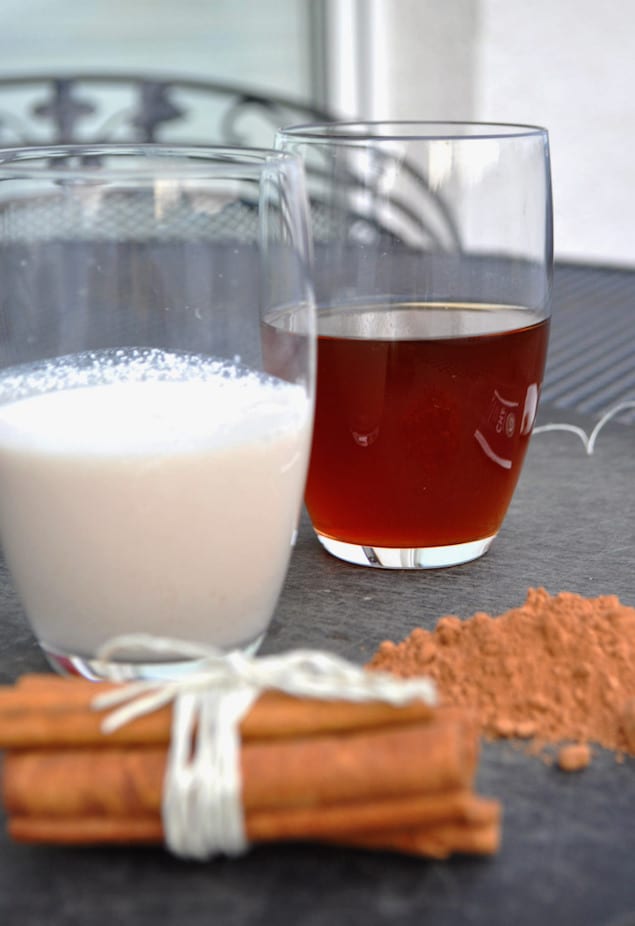 Raw cacao is one superfood full of antioxidants that protect your cells and heart from free-radical damage. It's mood-boosting and makes you feel more happy as it raises your serotonin levels (a chemical in your brain that makes you feel good and relaxed). Cacao is also full of theobromine, a stimulant that helps you soothe a sore throat.

Chai Tea with Raw Chocolate
Almost like drinking a spicy chocolate gingerbread, this chocolate chia is a comfy feel-good drink. Give this relaxing gem a try.
Ingredients
2 cups strong chai tea (use a classic flavour variety)
1 cup hazelnut milk (or use any other plant-milk of choice)
2 TBSP raw cacao powder
1 TBSP maple syrup, or to taste
2 TBSP coconut milk (optional, for a richer chocolate)
Instructions
Let the chai tea steep in a mug with 2 cups of water for about 10 minutes – it should be really strong so you might want to use 2 bags.
Pour the chai tea, the plant-milk and the coconut milk in a pot and gently whisk in the cacao powder. Add maple syrup to taste – start with 1 TBSP and see if it's sweet enough for you (this will depend greatly on the kind of plant-milk you're using, some have a natural higher sugar content than others and maybe you're also using an already sweetened variety).
Gently heat it up until it's warm but no too hot. This will preserve the raw cacao's nutrients.
Pour in a big mug and let the smells and taste of christmas mingle with chocolate!
Maike Holland
Maike is a health food blogger, breakfast enthusiast, yoga lover and trying to inspire and help you create beautiful, plant-based food! Her recipes are focusing on nourishing and unprocessed ingredients that are simple to prepare, easy to cook and result in delicous meals. She is from Germany and constantly trying to gain more knowledge about nutrition and food fotography. Follow her on instagram for daily inspiration: instagram.com/elderflowerkitchen/