Flourless Banana-Peanut Butter Muffins with Chocolate Chips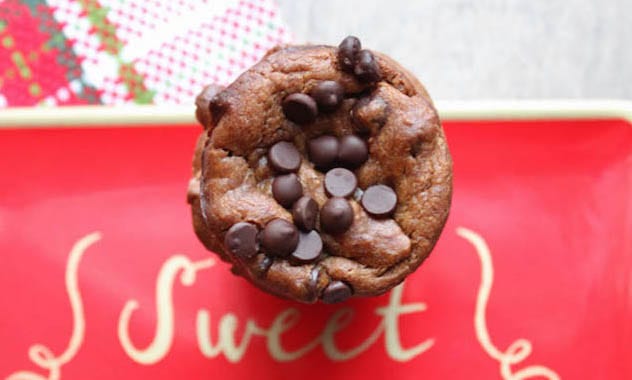 A banana batter base with creamy peanut butter, topped with chocolate chips for the ultimate gluten free, Elvis-inspired muffin.
By Robin Runner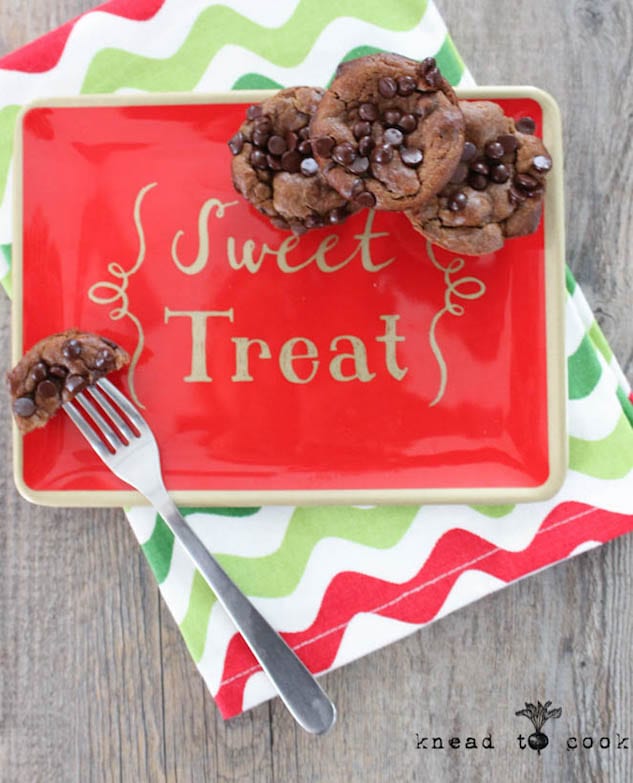 I have plenty of versions of gluten free and vegan muffins. I tweak and morph the recipes and I just love these. All made in the food processor, which is super awesome. These are totally Elvis-inspired. Banana as the base. Peanut butter creaminess and if you wish, chocolate for the trifecta! I made half a batch with and half without for my family. They are insanely moist and impossible to eat just one. Be warned.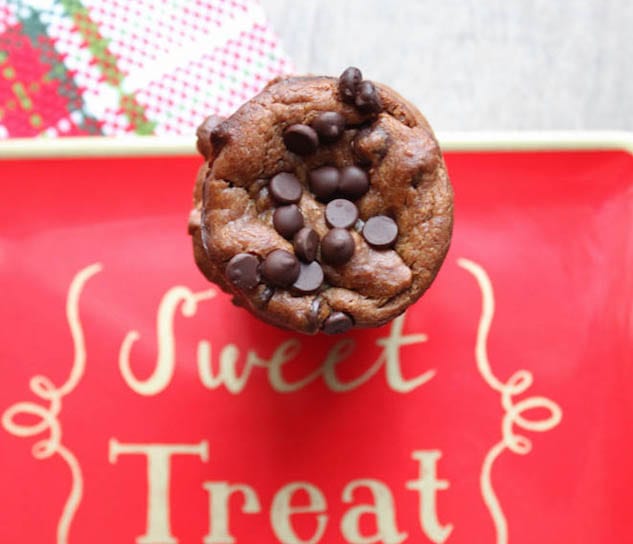 Flourless Banana-Peanut Butter Muffins with Chocolate Chips
A banana batter base with creamy peanut butter, topped with chocolate chips for the ultimate gluten free, Elvis-inspired muffin.
Recipe Type:
Baking, Chocolate, Dessert
Cuisine:
Gluten-Free, Vegan
Ingredients
2 large, ripe banana peeled
2 flax eggs – 2 tablespoons of ground flaxseed mixed with 6 tablespoons of water in a bowl for 4 mins. until thick
1 cup of peanut butte
5 tablespoons of maple syrup
2 tablespoons of vanilla extract
1 teaspoon of ground cinnamon
½ teaspoon of baking soda
¼ teaspoon of salt
¼ cup of chocolate chips (I used vegan – Enjoy Life chips)
Instructions
Preheat your oven to 350 degrees.
Spray your mini muffin pan with coconut oil or baking spray and set aside.
Place into your food processor all of the ingredients through the salt. Blend until creamy – about 45 seconds or so. If adding chocolate chips, mix in by hand. Using a scoop, add the batter about ¾ of the way filled into each well. I leave some muffins without chocolate and some with. I add additional chips to the top of the muffins that I do use chocolate.
Bake 18-20 mins or until a toothpick inserted comes out clean and the top bounces back when you gently push on it. Let cool then enjoy!
Robin Runner
Robin Runner is the blogger behind www.kneadtocook.com. She grew up around two of her greatest inspirations, her Italian grandmother and her aunt. Both believed in farm to table foods, purity in nature and love as the main ingredient for anything on their menu. Today, Robin is a strong advocate of farming and buying local ingredients, as well as composting to help repurpose food scraps into rich soil for our garden.