Asian style cooking isn't difficult, and only demands a few specialty ingredients. Joan Nova with a colorful salmon dinner.
By Joan Nova


I love cooking with Asian flavors. Coincidentally (or is it not?), whenever I do, it's a healthy and colorful meal. All you need are a few specialty items in your pantry. Soy sauce, mirin, miso, rice vinegar and sesame oil are good staples. Add srirachaca chili sauce, if you like a little heat. You're now ready to create your own Asian-inspired dish.
The menu here is marinated salmon steak, brown rice with edamame, and a grilled scallion, radish and cucumber salad.
Step 1. Saute a little minced garlic in the bottom of a rice pot, add brown rice, some salt to season and set to cook.
Step 2. About 5 minutes before done, throw a handful of edamame into the pot.
Step 3. Create a marinade of red bean miso, mirin, rice vinegar and a dash of fish sauce for the fish,  sprinkle top with sesame seeds and let sit for at least 15 minutes before popping in oven.
Step 4. Bake with a few green onions and radish at 350F for about 10-12 minutes. Finish under broiler for 2-3 minutes.
See Also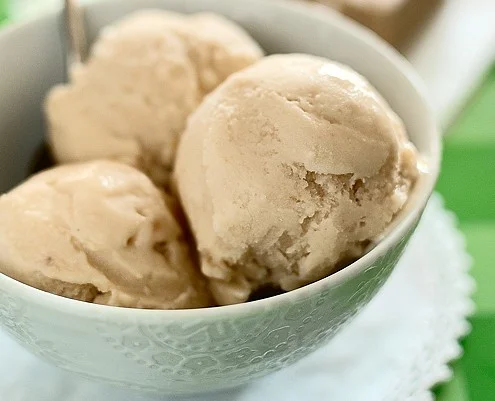 Finishing Touches: grilled scallion, radish + fresh sliced cucumber drizzled with sesame oil and rice vinegar* and a sprinkle of chow mein noodles for crunch and fun.
*I use a wasabi-flavored sesame oil and chili-flake rice vinegar for extra flavor and a little heat.
Joan Nova
Joan Nova is the publisher of FOODalogue: Meandering Meals, Musings + Travel which melds her lifelong passions for food, travel, photography and publishing. Her culinary style is bold and colorful with finishing touches that take each dish to the next level. She is an active participant in many online food organizations.