For taste chasers around the world, hotels have become more than just a place to sleep. Guests are demanding not only pillow options, but also exquisite dining options. While there are many impressive hotel dining programs around the world, here are a couple of our favorites in the United States.
By Annelise McAuliffe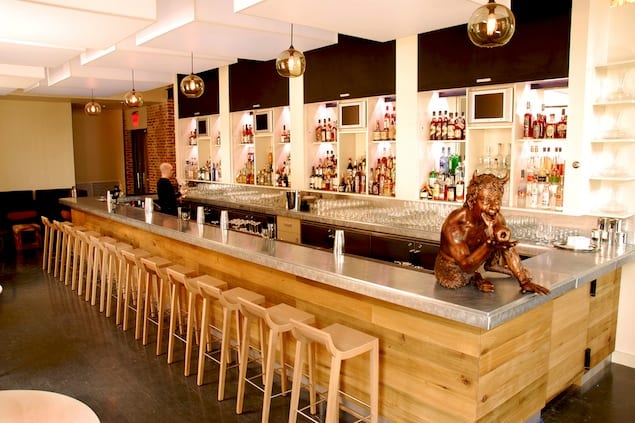 www.nichemodern.com
1. 21C Museum Hotel, Lousieville, KY
In the hotel's restaurant, Proof on Main, Chef Levon Wallace brings a twist to southern, local cuisine. Never boring, diners are nestled among an ever-changing, contemporary art collection on the walls, and on their plates. After a visit in the art museum nextdoor, head back to the Proof Bar for a taste of local bourbons.
Don't pass up: the bison burger
Proof on Main
702 W Main St
Louisville, KY
Phone (502) 217-6360
Webiste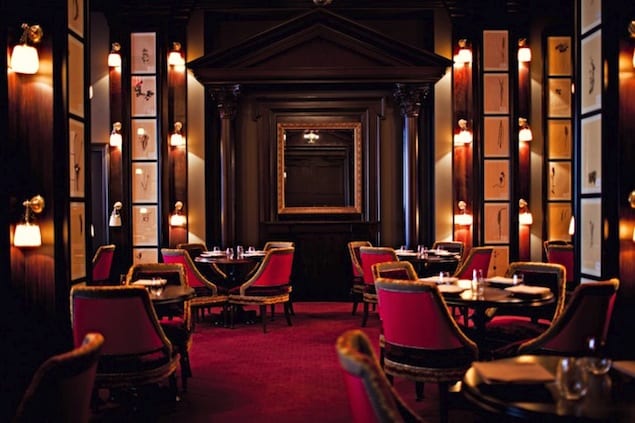 www.theepochtimes.com
2. The NoMad Hotel, New York, NY
Chef Daniel Humm, of Eleven Madison Park, has created dishes to match the exquisite views and decor of this posh hotel. From the French interiors in the library and the parlor to the serene rooftop view, Humm's menu translates seamlessly in between. Casual to refined dishes are scattered throughout the various menus to accommodate the relaxing traveler as well as the jacket-clad fine diner.
Don't pass up: the whole roasted chicken for two
The NoMad Hotel
1170 Broadway
New York, NY 10001
Phone (212) 796-1500
Website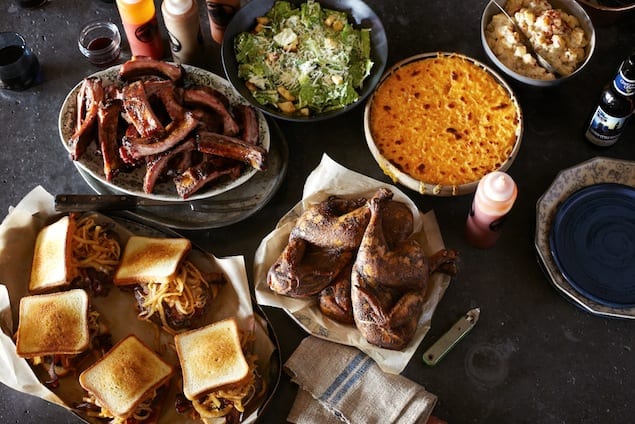 http://www.designtripper.com/
3. Honor and Folly, Detroit, MI
Outfitted with blankets, wallpaper, stools, and dinnerware from local Detroit designers, visitors to this quaint inn will feel instantly at ease. While dining in this establishment is much more casual, it is still focused whole-heartedly around great food. Rotating guest chefs provide the food for events, meals, and cooking classes or demos. Guests are encouraged to explore the surrounding block that is bursting with foodies gems like, Slow's Barb-B-Q and Astro Coffee along with a picturesque view of the old train station.
Don't pass up: their pickling class
Honor and Folly
2132 Michigan Ave
Detroit, MI 48216
Website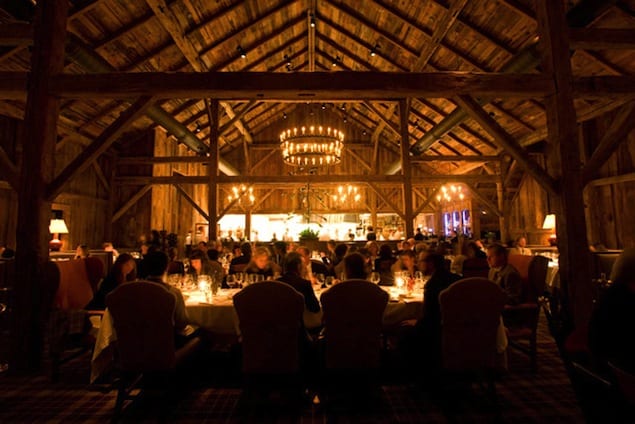 www.bonappetit.com
4. Blackberry Farm, Walland, TN
This sprawling 4,200 acre estate is home to a thriving farm complete with an orchard, livestock, and an ever-growing garden. Guests are welcome to join the FarmStead staff on foraging excursions for ramps and wild mushrooms. Foraged by their team of expertly trained truffle dogs, diners can taste Black Perigord Truffles on their dishes in The Barn dining room. Enjoy traditional southern breakfast and lunch in the Main House before you head outdoors to take in the Smoky Mountains. Dinner is served in a tasting menu style in The Barn. The fine dining menu, created by James Beard Winner, Chef Joseph Lenn, of refined Foothills Cuisine pairs flawlessly with their impressive wine program.
Don't pass up: the biscuits at breakfast or the take-aways at dinner, no matter how full you are
Blackberry Farm
1471 West Millers Cove Road
Walland, Tennessee 37886
Phone (865) 984-8166
Website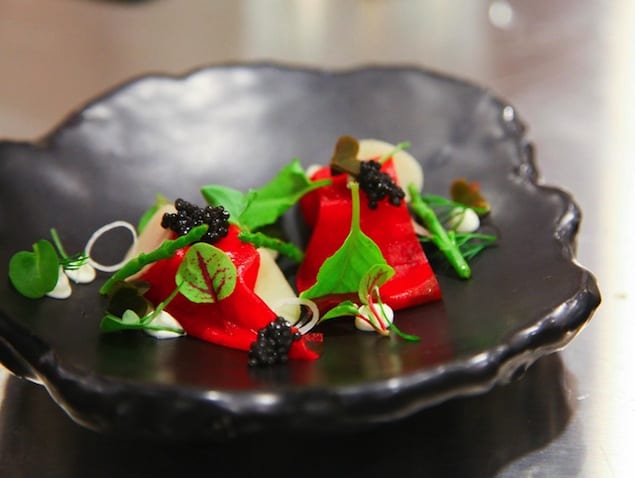 www.meadowood.com
5. The Restaurant at Meadowood, St. Helena, CA
The four-star hotel's restaurant in the Napa Valley has three Michelin Starts. If that doesn't excite you, wait until you take a look at their impressive, local wine list. Chef Christopher Kostow strives to create "thoughtful" food for his diners from their onsite garden. Meadowood is elegant, but is is also edgy.
Don't pass up: the opportunity to be surprised, Chef creates a unique menu every evening of 9 to 10 courses
Meadowood
900 Meadowood Lane
St. Helena, CA 94574
Phone (877) 963-3646
Website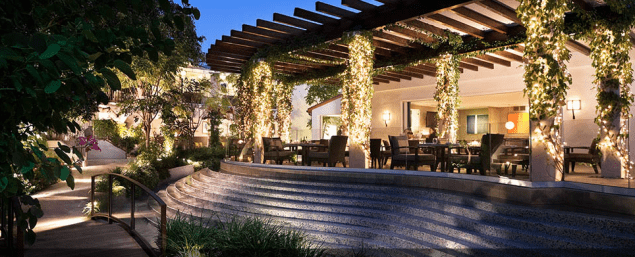 www.sunsetmarquis.com
6. Cavatina at Sunset Marquis Hotel, Los Angles, CA
The Sunset Marquis Hotel in West Hollywood, CA, has been a famous hangout of rock stars and musicians for over 50 years. Everyone who is anything in the music industry has either partied, recorded, mingled or been thrown out of this hotel at least once. The hotel recently underwent a large expansion and renovation, and for anyone who is a foodie – this was good news. The old stuffy restaurant was thrown out, and in came Cavatina with East Coast Chef Michael Schlow at the helm. The result is a wonderful al fresco dining experience with fresh local cooking and great service. Bonus? Some serious celebrity spotting both in the restaurant and the legendary Bar 1200.
Don't pass up: the fantastic Marquis Cheeseburger with horseradish black pepper sauce or the super fresh crudos.
Sunset Marquis Hotel
1200 Alta Loma Road,
West Hollywood, CA 90069
P: 310.657.1333
Website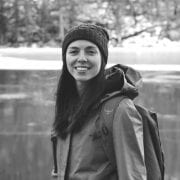 Annelise McAuliffe
Mandatory family outings to the Detroit farmers' market and nightly home-cooked meals cultivated Annelise's respect and curiosity for food. A graduate of The Culinary Institute of America, she spends her free time in New York City recipe testing, eating breakfast all day, and dreaming up international culinary adventures.