10 Refreshing Chilled Soups for Summer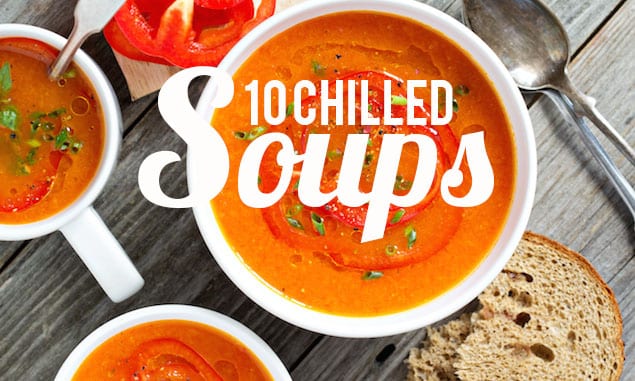 A slew of refreshing soup recipes that will allow you to enjoy the bounty of summer while you cool off. Savory, sweet, smooth, or chunky summer soups let you to use what you have in your fridge to create something filling and easy.
By Annelise McAuliffe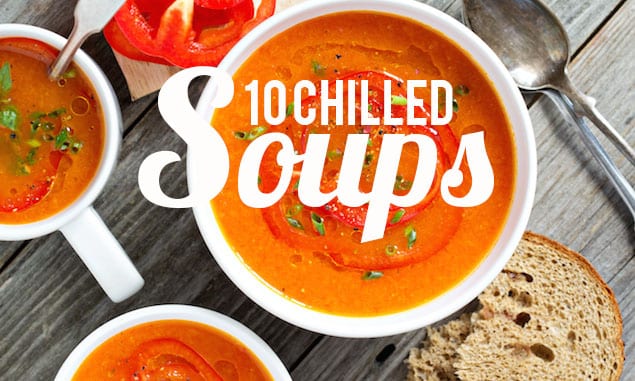 Here is a slew of refreshing recipes that will allow you to enjoy the bounty of summer while you cool off. Minimal cooking is required for these slurp-able dishes. Savory, sweet, smooth, or chunky summer soups let you to use what you have in your fridge to create something filling and easy. We could have easily shared all delicious gazpacho variations with you, but try some other vegetable based liquids, too. Grab a bowl and dive into some of our favorite summer recipes.
1. Chilled Avocado Buttermilk Soup
Avocado and buttermilk get along famously together and with the hot temperatures of summer. This serves wonderfully as an appetizer or main dish. Top the green soup with pumpkin seeds and cayenne for color, crunch, and some heat. Get the recipe.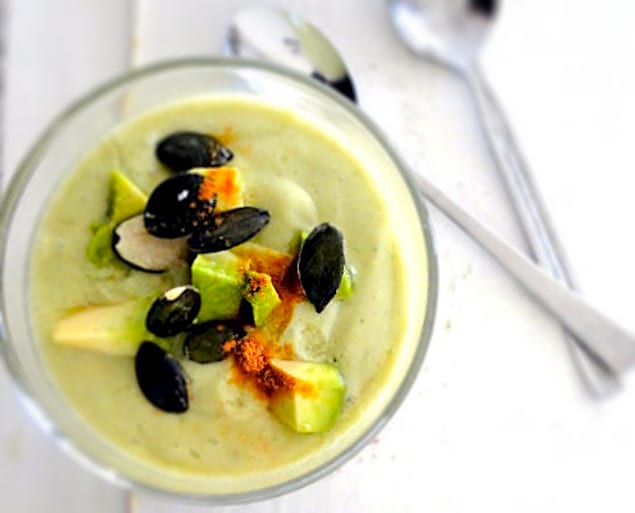 2. Chilled Cucumber and Dill Soup
This chilled soup is great in warm weather to showcase the fresh herbs of the season. Tangy lemon and creamy milk bring out the flavors of sweet onion for a refreshing pair. Garnish with shrimp for a main course. Get the recipe.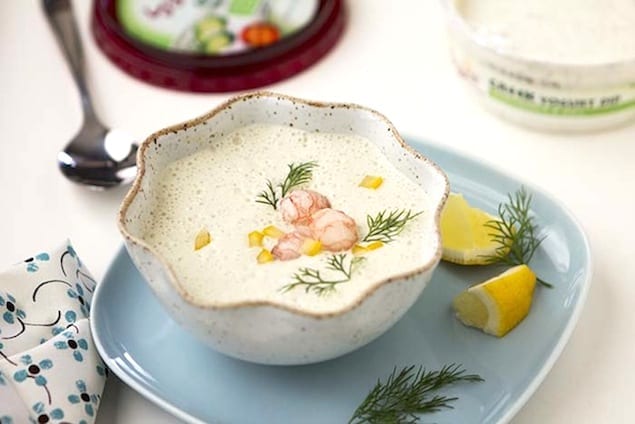 3. Summer's Cool Pea Soup
Pea soup with bacon can be the ultimate comfort food in winter, but who says the soup can't make a cooler debut in summer, too. Add tangy yogurt for a creamy, cold texture. Get the recipe.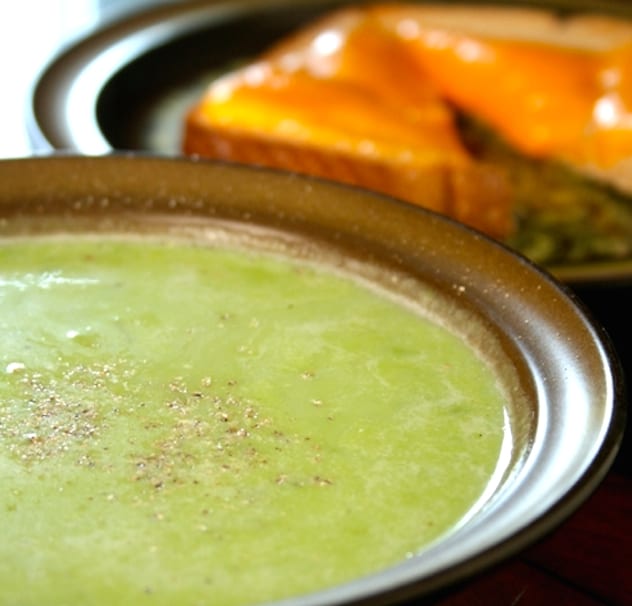 4. Watermelon Gazpacho with Corn
Cool down with watermelon, but this time in pureed form. With plenty of ginger and vinegar, the acidic soup is balanced with sweet corn and fresh mint. Get the recipe.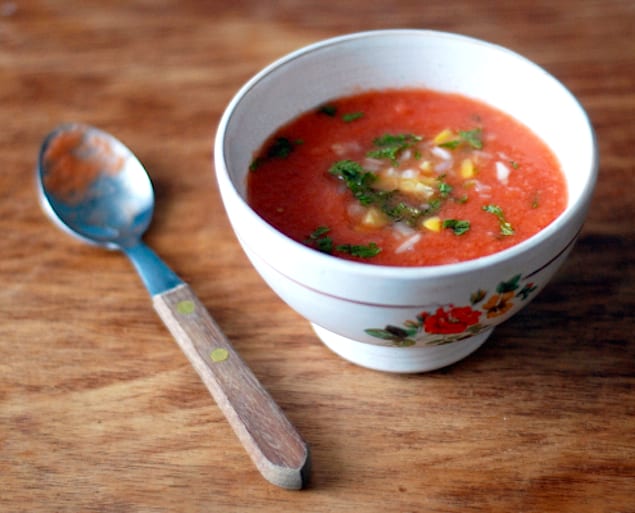 5. Sweet Corn Soup
The first things that came to mind with this soup is a bacon garnish. To go along with the sweet puree and basil, the bacon adds a smokey, salty touch. Showcase the gold of summer with this cool soup. Get the recipe.
http://www.thebittenword.com
6. Miyeok Oi Naengguk – Cold Cucumber Soup
The combination of cucumber and miyeok, type of seaweed, is delicious and healthful. Have this cold cucumber soup as a light lunch, a starter before dinner, or as a mid-afternoon snack when you need a boost and a cool-down all at once. Salty, sour, spicy, and sweet, the best thing about this cold soup is that it is lighter and more broth-like than other creamy, pureed soups. Get the recipe.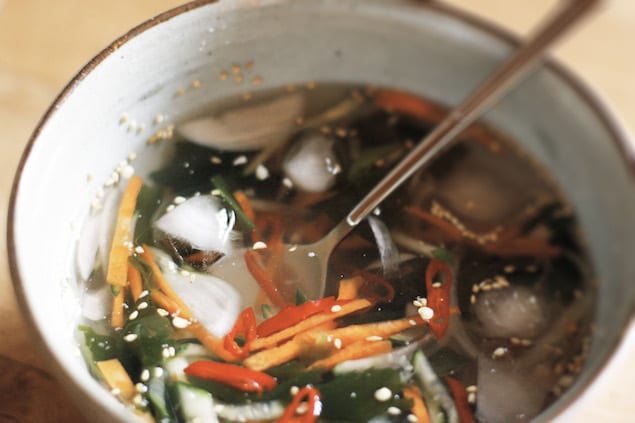 7. Yellow Tomato Jalapeño Gazpacho with Cilantro
This fresh cold soup has a heated kick from chili and a fresh twist from the cilantro. The best part with this soup is, it can be made ahead and would serve as the perfect starter for any party. Feel free to serve in shot glasses or tiny bowls and always make sure you serve this soup ice cold. Your guests will thank you. Get the recipe.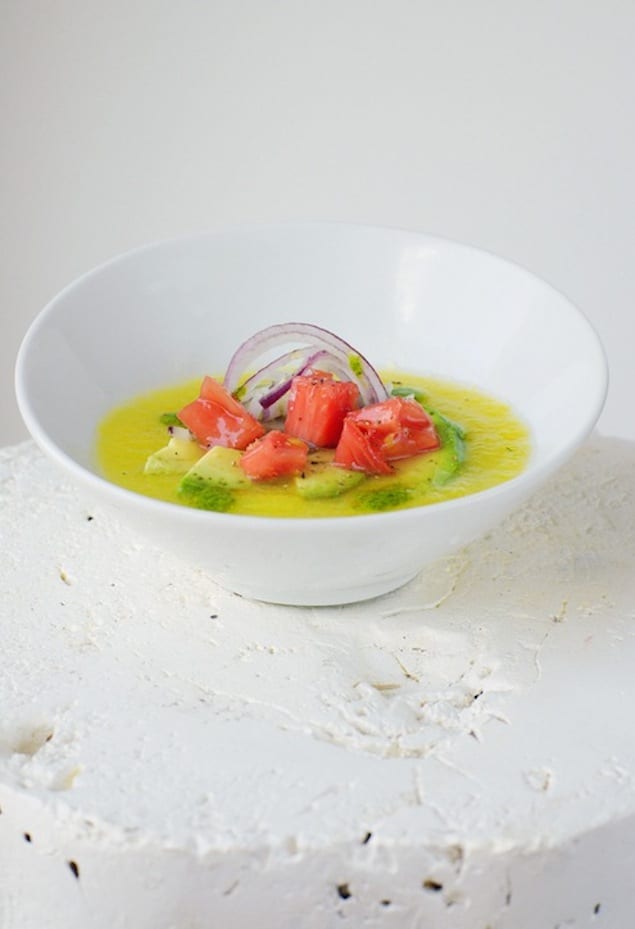 8. Cantaloupe Soup
With a hint of cinnamon, basil, and ginger, this soup is anything but boring. Serve alongside simple prosciutto and mozzarella sandwiches for a dynamic duo. Get the recipe.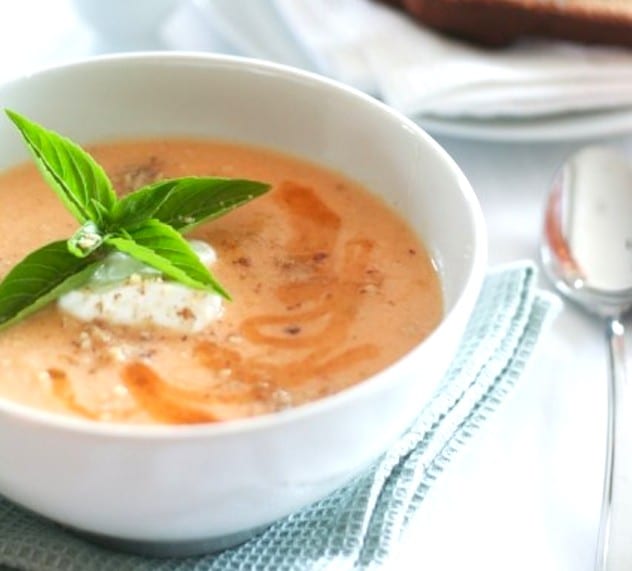 http://thehealthyfoodie.com
9. Chilled Red Pepper Soup with Sumac, Basil, and Lemon Yogurt
This chilled soup is far from boring. Bell pepper and chilies make this soup sweet and spicy. Fresh thyme, basil, and sumac add an interesting dimension. Get the recipe.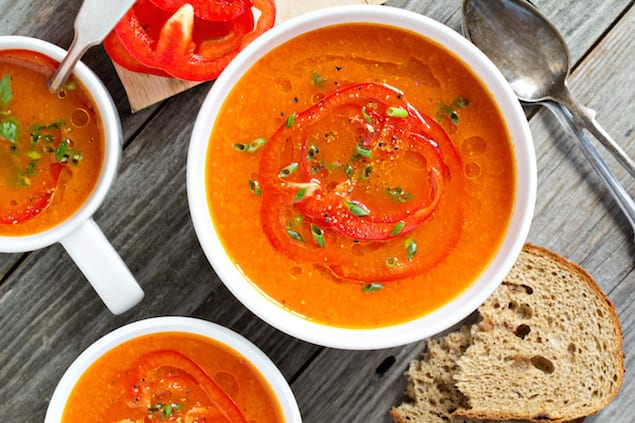 Shutterstock : Elena Veselova
10. Chilled Curried Carrot Soup
This cool soup is made slightly warm and fragrant with the addition of curry spices. Blend with coconut milk for a flavor like no other. Top with crunchy pine nuts, sunflower seeds, or pepitas. Get the recipe.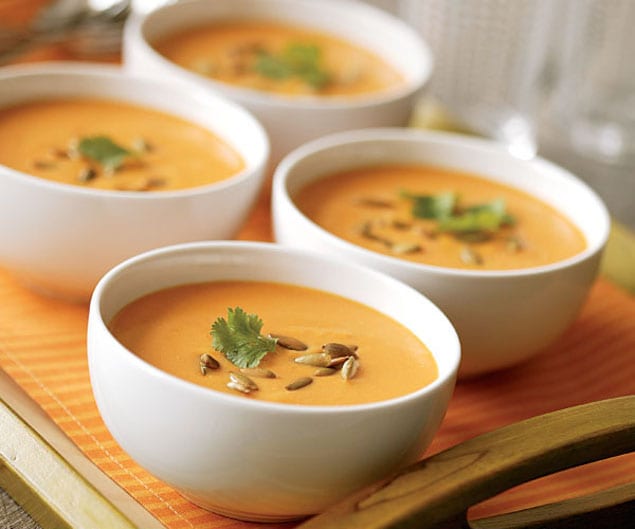 http://www.finecooking.com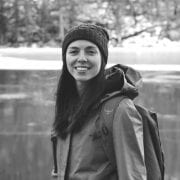 Annelise McAuliffe
Mandatory family outings to the Detroit farmers' market and nightly home-cooked meals cultivated Annelise's respect and curiosity for food. A graduate of The Culinary Institute of America, she spends her free time in New York City recipe testing, eating breakfast all day, and dreaming up international culinary adventures.