Sultanas are similar to a white grape raisin. Mixed into an earthy rye dough with lemon zest, these cookies are delicious as dessert or served as a tea biscuit.
By Reena Pastakia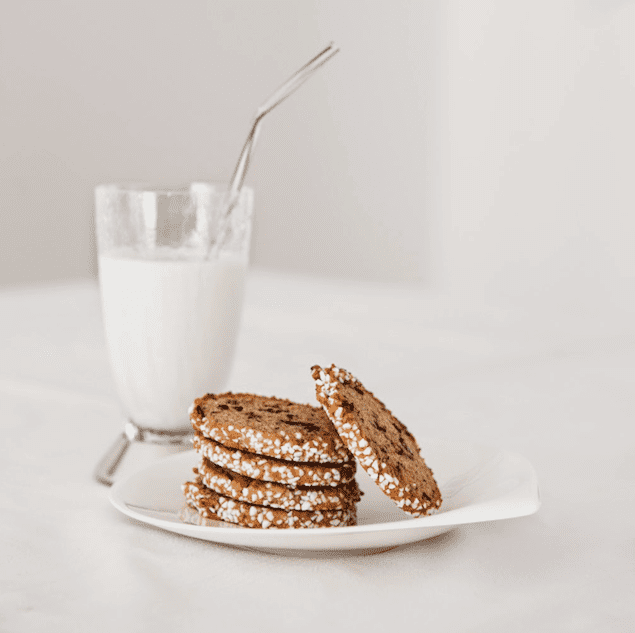 Sultana Rye Cookies with Lemon
Sultanas are similar to white grape raisins. Mixed in an earthy rye dough with lemon zest, the cookies are delicious as dessert or served as a tea biscuit.
Ingredients
225 grams (8 ounces) butter - at room temperature
150 grams (5.5 ounces) caster sugar
1 egg - beaten
Zest of two lemons
0.5 teaspoon salt
340 grams (12 ounces) rye flour
125 grams (4.5 ounces) sultanas
3 tablespoons pearl sugar (optional)
Instructions
Cream together the butter and caster sugar.
Gradually add the egg to the mixture. Beating well between each addition.
Now add the lemon zest, salt, rye flour and sultanas. Mix well. It should form a dough.
Form the mixture into 2 logs and roll them in clingfilm. Put in the fridge to chill for at least 1 hour.
When you are ready to bake the biscuits, pre-heat the oven to 180 degrees centigrade.
If you are using the pearl sugar, sprinkle it onto a flat surface and roll the logs over the top. Press it into the surface of the dough if you need to.
Slice the logs into 1cm thick rounds.
Place parchment paper onto baking trays and lay the biscuits onto the parchment paper. Leave plenty of space between the biscuits in case they spread.
Bake for 15 minutes or until golden brown.
Cool on a wire rack.
Reena Pastakia
Reena grew up thinking Indian cooking was a dark art where the quantities of spices required in each dish were innately known to a chosen few. It was only after she married an Englishman with a voracious appetite for Indian food that she started phoning home for cooking tips. She started her blog (coconutraita.com) in an attempt to document her family's recipes and make Indian cooking accessible to all.