Try a gluten-free coating for fried onions with plenty of garlic. A perfect crispy topping for soups, burgers, and salads.
By Sherron Watson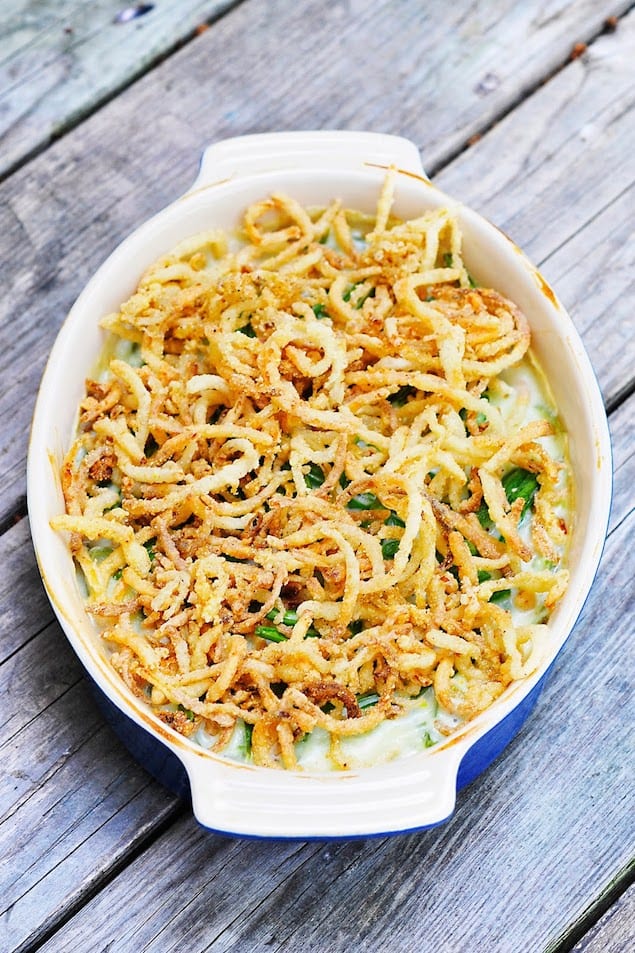 I grew up with green bean casserole served at every holiday meal. It is a family favorite and the kids don't leave any evidence that green beans ever existed in the dish. They lick the casserole dish clean.
When I went gluten free I had to give them up. It has taken me a while to find the time to make them using a gluten free coating.I have tried several combinations but this is my go to coating when I need to deep fry something. The combination of corn and white rice flour works well together to create a crispy exterior with great flavor.
I want you to know that these Crispy Onion Straws work well topped over macaroni and cheese, added to your favorite burger or eaten straight out of the bowl.
See Also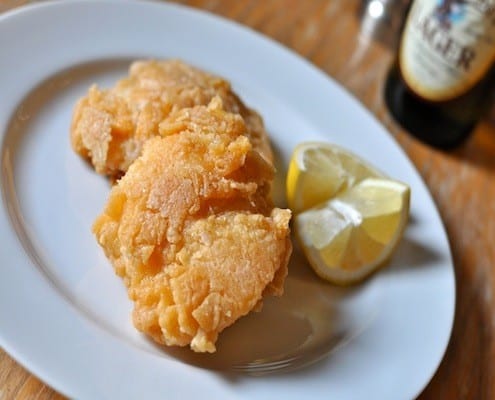 If you get a chance, share with the rest of us in the comment section, just how you would use them in your families favorite recipe.

Crispy Fried Onions with Garlic
Try a gluten-free coating for fried onions with plenty of garlic. A perfect crispy topping for soups, burgers, and salads.
Ingredients
1 onion, sliced thinly or spiralized
100 g (1/2 cup) white rice flour
64 g (1/2 cup) tapioca starch
42 g (1/4 cup) corn meal, fine
½ teaspoon garlic powder
1 teaspoon salt
pepper, to taste
Oil, to fry
Instructions
In a medium size pot, heat 2 inches of oil to 350 degrees. Make sure the pot has enough room for the straws to "fry". It will swell when the onions cook.
Cut onion thinly with a sharp knife or by using the Spiralizer.
Mix dry ingredients together in a medium bowl. I used a mesh strainer to shake the onions a bit before I added them to the hot oil. (see picture above). I did not use a milk mixture to coat the onion slices because the onion was already "wet".
Add the coated onions to the hot oil and fry until golden brown. Remove to a bowl that has been lined with a paper towel. Sprinkle with salt.
For the best quality product, use them right away. To store them use an air tight container to retain freshness. Some of the crispy exterior will be lost after they have sat for a while.
Sherron Watson
Sherron Watson is a writer and photographer. Her passion for food started at a young age while working with her family in their restaurant business. A career in photography gave her the experience she needed to start capturing images of her favorite dishes. This led to the creation of her blog: simply-gourmet.com. She is currently a food writer for Capital Style Magazine in Annapolis, MD.