10 Foods That Make the Best Instagram Posts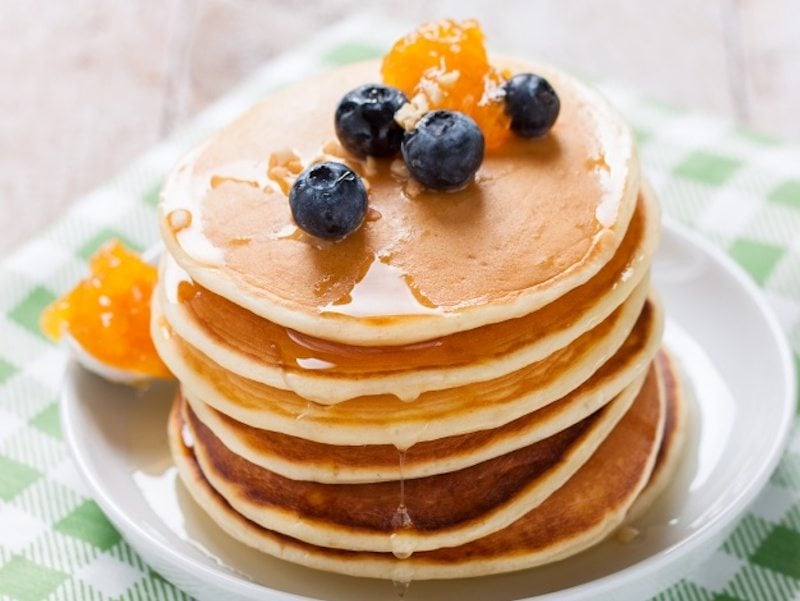 Instagram is filled with food accounts that burst with colors and make your mouth water. But when you try to take an amazing photo of your lunch, it turns out dull and grainy. Check out these tips to a stunning 'gram.
Experienced Instagrammers can turn even simple bread slices into a masterpiece. But even though great 'grams require basic knowledge of techniques like lighting, angles, and width (plus a little help of photo editing apps), the focus is on the food itself.
If we had to summarize our research in a single word, it would be 'colorful'. Just imagine the difference between a shot that shows a pile of plain chicken wings and another one that shows a pile of donuts covered in pink glaze. In other words, while some foods require well-thought additions to form a perfect composition, others produce attractive snaps quite effortlessly, requiring minimum styling.
Here is a list of the most photogenic foods that produce work of outstanding Instagram artistry.
1.   Breakfast Bowls

These vibrant bowls are more than just material for the social feeds –– they're nutritious and energizing mixtures of flavors and textures. Trendy ingredients like the purple berry-like fruit açaí or the Spirulina derivate, Blue Majik, help create the base for amazingly colorful bow
Besides fruity bowls, there are also savory ones. The so-called Buddha bowls represent the healthy, trendy, and attractive side of savory breakfasts. These overstuffed combinations of proteins, vegetables, grains, and dressings got their name due to the resemblance to the belly of Buddha.
Recipe: Berry Avocado Smoothie Bowl
2.    Cookies

Tiny size gives cookies one important head start – cuteness. If you're a skilled confectioner, you probably know that the secret lies in the royal icing, a silky mixture of egg whites, confectioner's sugar, and vanilla that can be dyed in any color.
Amateur cooks can choose from a wide array of icings, frostings, glazes, sprinkles, cookie cutters, and food coloring, in order to create beautifully decorated cookies that look (almost) too good to be eaten. Almost.
Recipe: Sweet n' Spicy Shortbread Cookies
3.    Cakes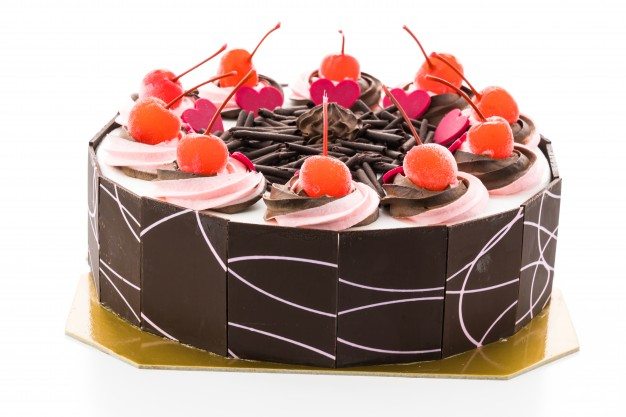 Anyone can take a cool pic of wildly imaginative store-bought creations. But if you want to boast about your own cooking mastery, think simple. Rustic naked cakes decorated with edible flowers on top – now that makes great 'grams for a little effort.
Or, cover your favorite cake in a simple white frosting and decorate it with macaroon cake toppers, i.e. macaroon cookies stuck on lollipop sticks. Edible markers are a great asset here since they allow you to write on the cookies and make your 'gram really stand out!
Recipe: Strawberry Chocolate Tuxedo Cake
4.    Everything Avocado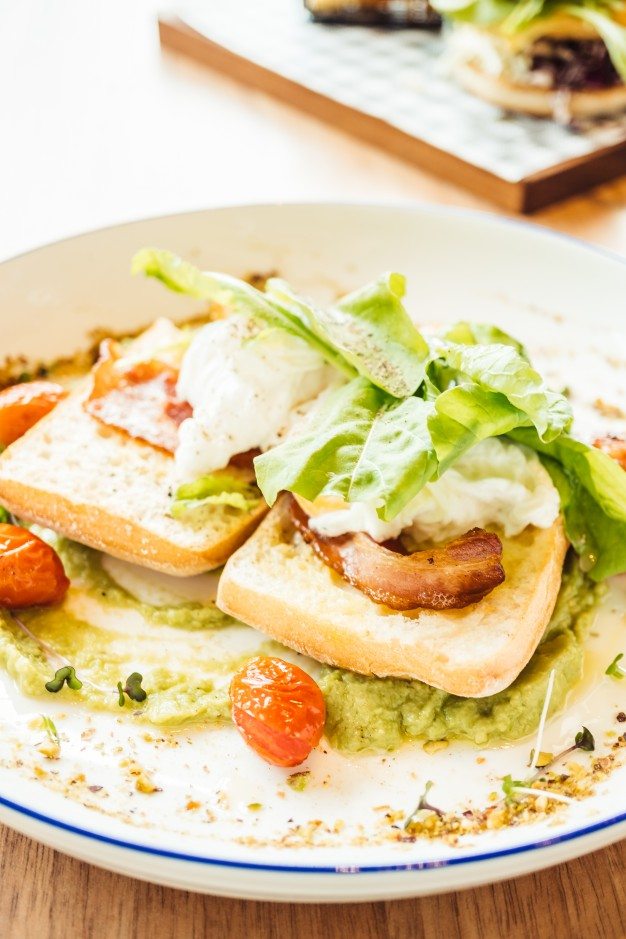 Within the past few years, this superfruit's popularity has skyrocketed, both on and off the social media. Avocados are delicious, satiating, and packed with nutrients. But what makes them perfectly suited for attractive shots is their pleasant green hue, complemented with a creamy texture. Avocados are extremely versatile and easy to incorporate in various recipes like avocado toasts, smoothies, puddings, and even novelties like avocado fries.
Recipe: Chilled Avocado Buttermilk Soup
5.    Pancakes
Just think of a stack of flapjacks covered in caramel sauce and finished with a crunchy topping like peanuts. Or strawberry pancakes with loads of Nutella cream, or… Besides being very easy to make and utterly delicious, pancakes made this list for two important reasons.
First, they offer structure, i.e. their soft fluffiness combined with various types of toppers (both liquid and solid) creates layered compositions. Second, they are usually prepared and eaten in the morning when, according to experienced food Instagrammers, the lighting is ideal.
Recipe: Macadamia and Raspberry Pancakes
6.    Ice Cream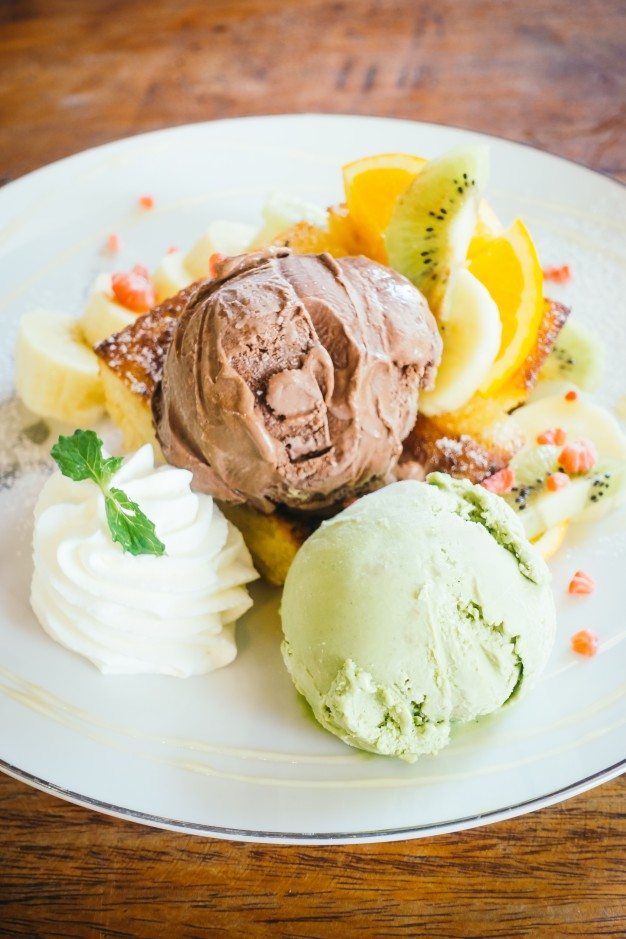 If we had to pick a single food that produces amazing shots every time (and with minimal effort), it would be ice cream. No questions about it. Everyone's favorite summer treat allows you to dress it up in various garnishes – from standard ones like sprinkles and chocolate chips, to unexpected ones like macaroons, donuts, or popcorn.
Even if you stack it endlessly, there's no risk of going overboard with ice cream. If it melts before you caught the moment, that's ok too. Dripping ice cream looks natural and even more delicious.
Recipe: Eggnog Ice Cream Sandwiches
7.    Burgers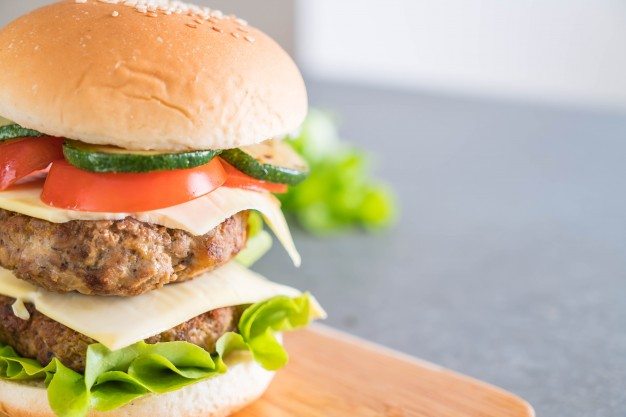 As a wise burger-lover once said: "Great burgers don't need to be enhanced". There's literally no other food that makes your mouth water like burgers. Drooling over burgers is probably already in our genes so, you don't need much in order to produce an amazing Instagram shot.
The only rule here is: the taller the burger, the better the 'gram. Make sure your burger is as tall as possible (enough to make biting impossible) and that it contains something melty, gooey and/or drippy. Less usual ingredients like black charcoal buns come as a bonus.
Recipe: Blue Cheese Burger with Tomato-Shallot Jam
8.    Salads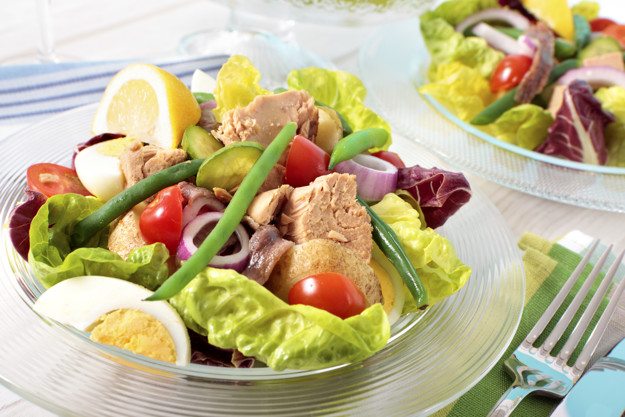 Eating healthy is definitely trendy. And what better way to show you are following trends than by flooding your Instagram feed with snaps of sumptuous salads? More fulfilling than a burger and ridiculously easy to throw together, colorful salad plates are a proof that even the dullest of foods, like kale and cauliflower, can be converted into edible works of art.
Recipe: Hearty Octopus Salad
9.    Pizza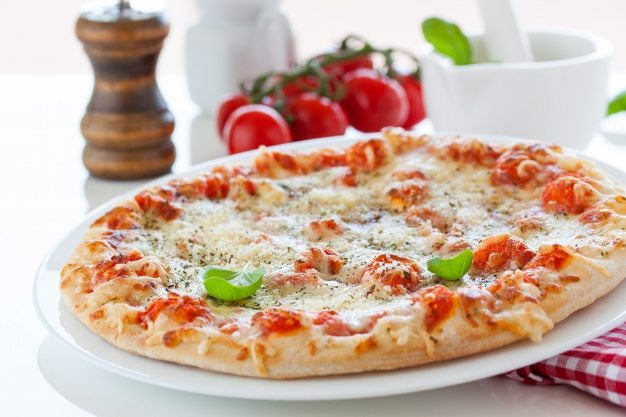 What could possibly make you hungrier than an image of a pizza that's been handcrafted to mouthwatering perfection? The question is rhetorical, of course. There is no bad pizza and there's not a person in the world that doesn't appreciate a hearty slice of cheesy crust. Which explains its Instagram domination: pizza is the most popular Instagram food of all times, with 23,563,433 posts!
Recipe: Potato Pizza
10.    Sushi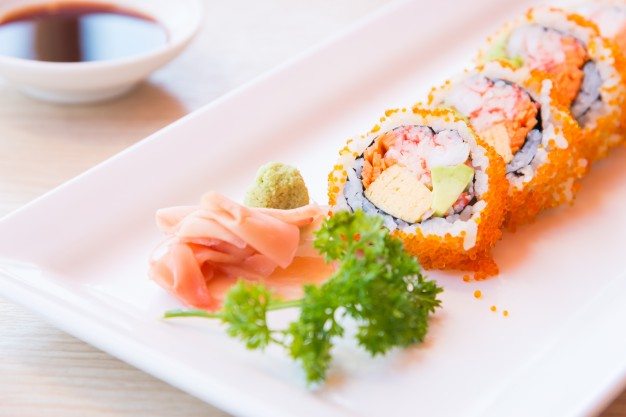 If you want a good sushi shot that conveys the aesthetic qualities of Japanese cuisine, skip the cooking and go directly to a sushi restaurant. Traditional restaurants serve these small pieces of artwork on minimalist Japanese-style geometric plates, along with a side dish for dipping. Alternatively, sushi rolls can be served in a 'bento', a box with small compartments that hold the various dishes of the meal. Other venues offer sushi trains which allow customers to choose from color-coded plates. The perfect blend of shapes, colors, and textures!
Recipe: Smoked Duck Sushi Rolls with Blackberry Sauce
MyGreatRecipes
DISCOVER GREAT RECIPES, TIPS & IDEAS! MyGreatRecipes gives you inspiration to shop & cook delicious food for family and friends every day of the week. it's fun & easy! Whether you are looking for quick & easy meals or food for special moments - the MyGreatRecipes app and website gives you America's most delicious recipes & food at your fingertips! The question "What's for dinner?" will now always have an answer!