Guacamole. It's great for game day dip, but it can be used for so much more than that. Check out these delicious dips, wraps and apps to make with guacamole.
The Super Bowl is right around the corner! Check out these guacamole dishes fit for cheering on your favorite team or for packing in your lunch and MORE.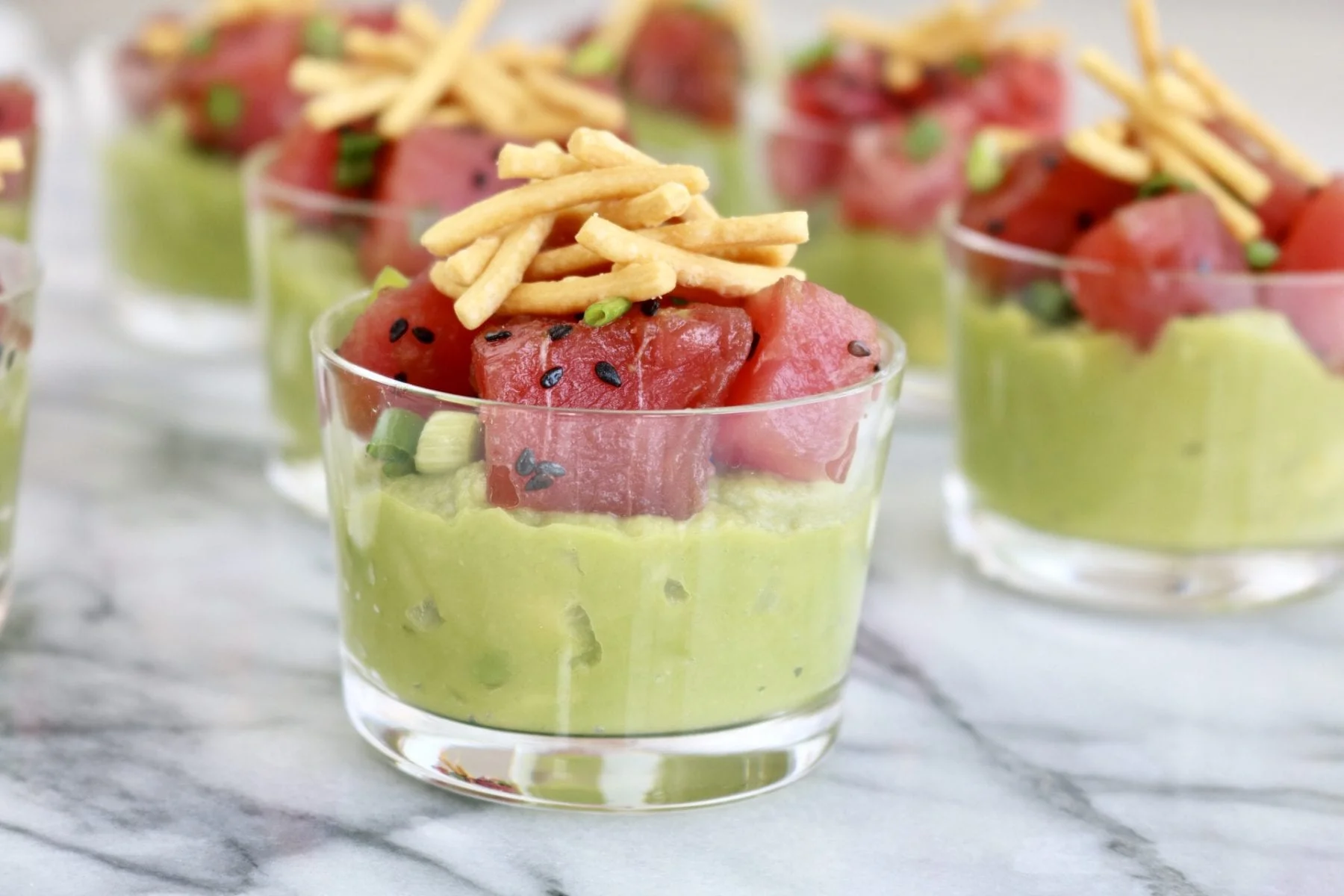 Ahi Poke Guacamole
This appetizer looks super fancy, but it is beyond easy to make for a crowd of Super Bowl guests. Make it even easier and use Wholly Guacamole's pre-made guac. See the recipe here.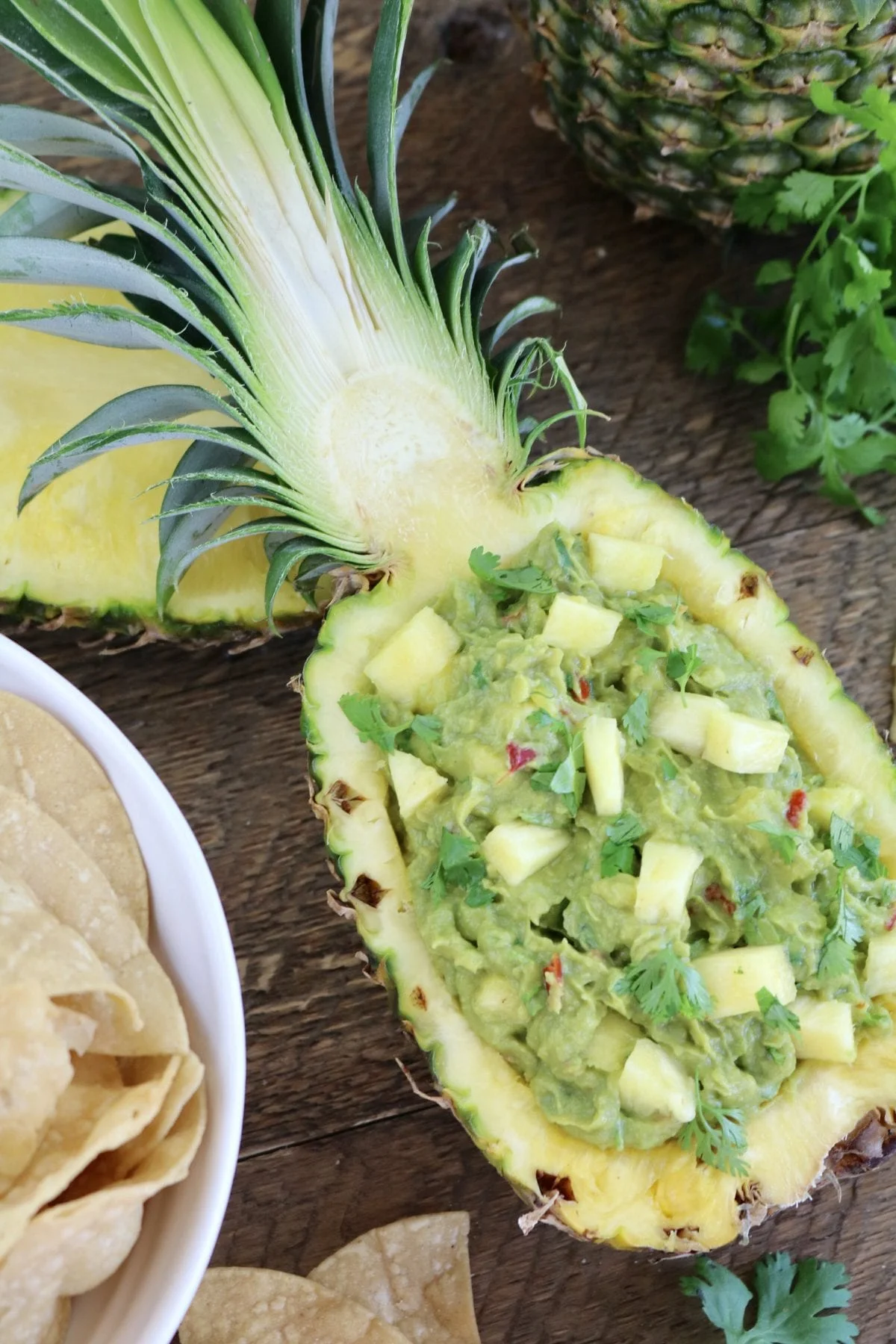 Sweet and Spicy Mango Guacamole
This guacamole dip comes with the perfect presentation. It's sweet, spicy and totally addicting. See the recipe here.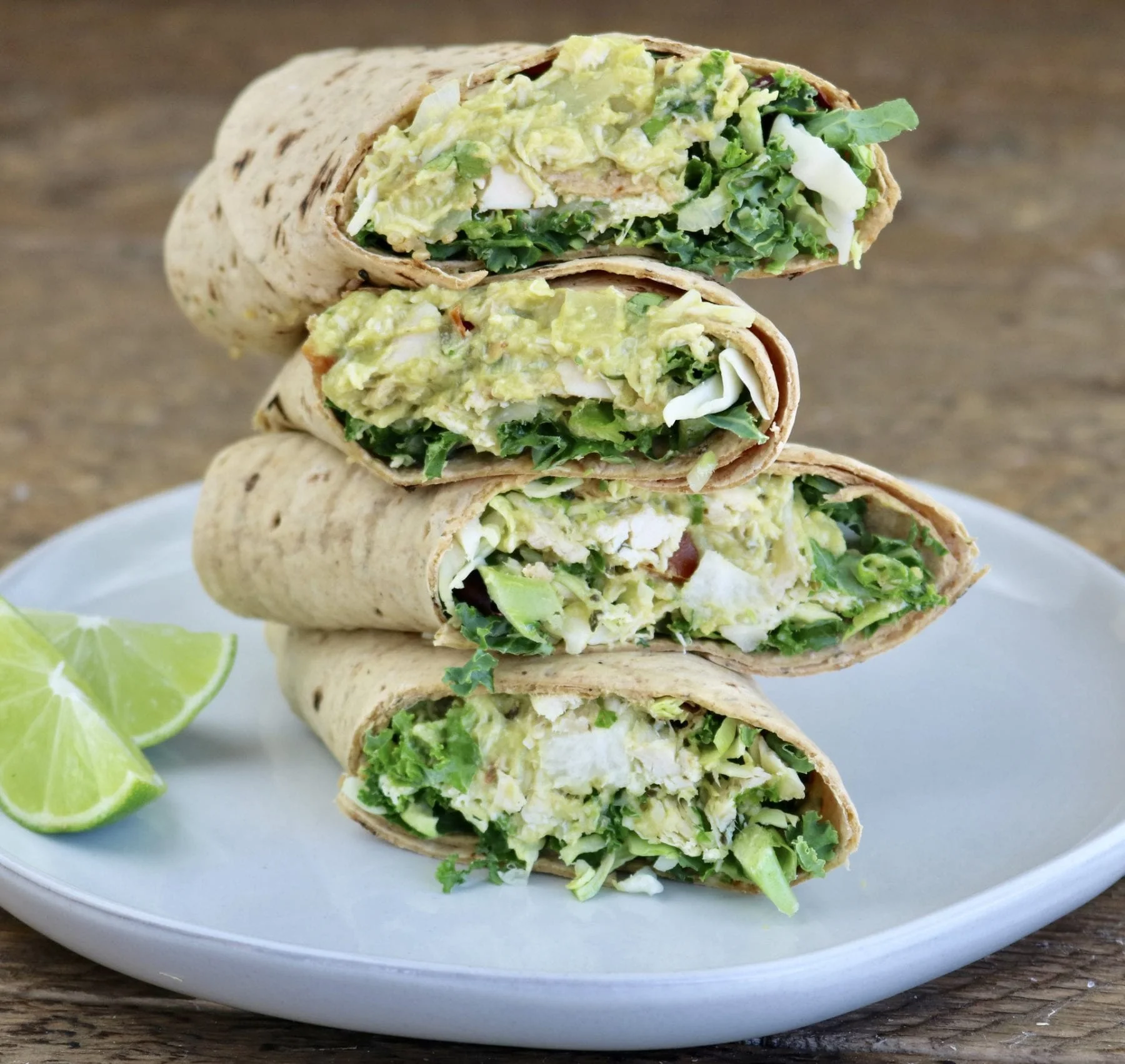 Guacamole Chicken Wraps
Rotisserie chicken never had it so good! Add Wholly Guacamole's Homestyle guacamole, that boasts chunks of avocado, cilantro and tomato, to a chicken wrap and you will be hooked! It's so easy to wrap these up in minutes. See the recipe here.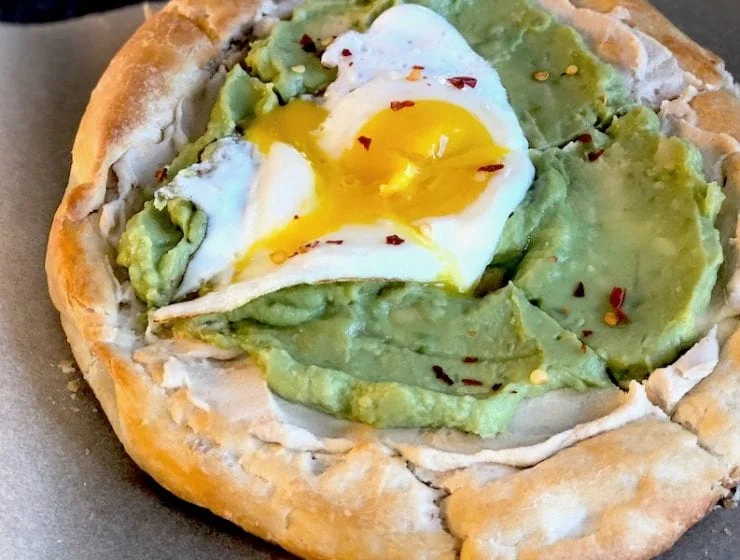 Guacamole-Hummus Flatbread
An easy flatbread recipe topped with protein-packed hummus, creamy guacamole and chili flakes. We've been devouring it for breakfast, lunch and dinner, with or without the fried egg. See the recipe here.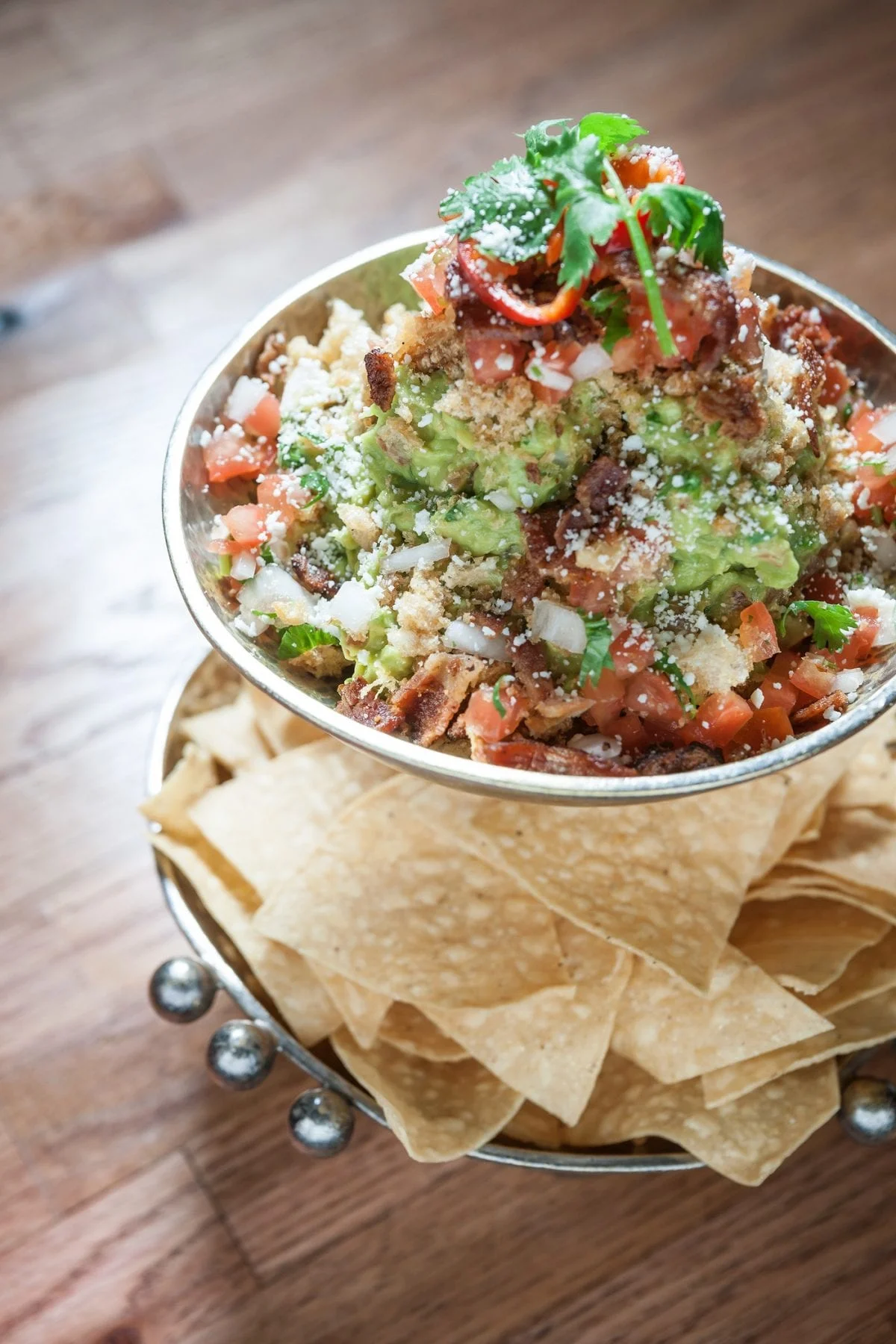 Bacon Guacamole
What's better than guacamole? Bacon guacamole. Denver's well-loved Mexican spot, Tamayo, has a stellar recipe for bacon guacamole by their chef Richard Sandoval. Perfect with margs! Check out the recipe below.
Tamayo's Bacon Guacamole
4 slices bacon
2 ripe Hass avocados coarsely chopped
1 plum tomato
1/4 cup finely chopped white or yellow onion
1/2 jalapeno or serrano chile seeded and minced
2 tablespoons fresh lime juice
Kosher salt
1/2 cup crumbled fresh cotija cheese or ricotta salata
Cook the bacon in a large skillet over medium heat, turning occasionally, until crisp and browned, about 8 minutes. Transfer it to paper towels to drain. Coarsely chop the bacon.
Mash the avocados, tomato, onion, chile, and lime juice together in a medium bowl with a large serving fork or potato masher. Be sure to keep the guacamole chunky. Season it generously to taste with salt.
Put the guacamole in a serving bowl. Top it with bacon, cheese and jalapeños.
Serve it immediately with chips or pork rinds. (The guacamole can be covered with a piece of plastic wrap pressed directly on its surface and refrigerated for up to 8 hours).
Tip from the Chef Sandoval: "What makes a great guac? It's all about the avocados. Start by choosing the right avocados, which are the pebbly-skinned varieties such as Hass and Fuerte, originally grown as a domestic crop in California, and now augmented year-round with imports from Mexico, Peru, and Chile. Guacamole should always be chunky and never made in a blender or food processor. Avocados by themselves are bland, so don't be shy with the salt."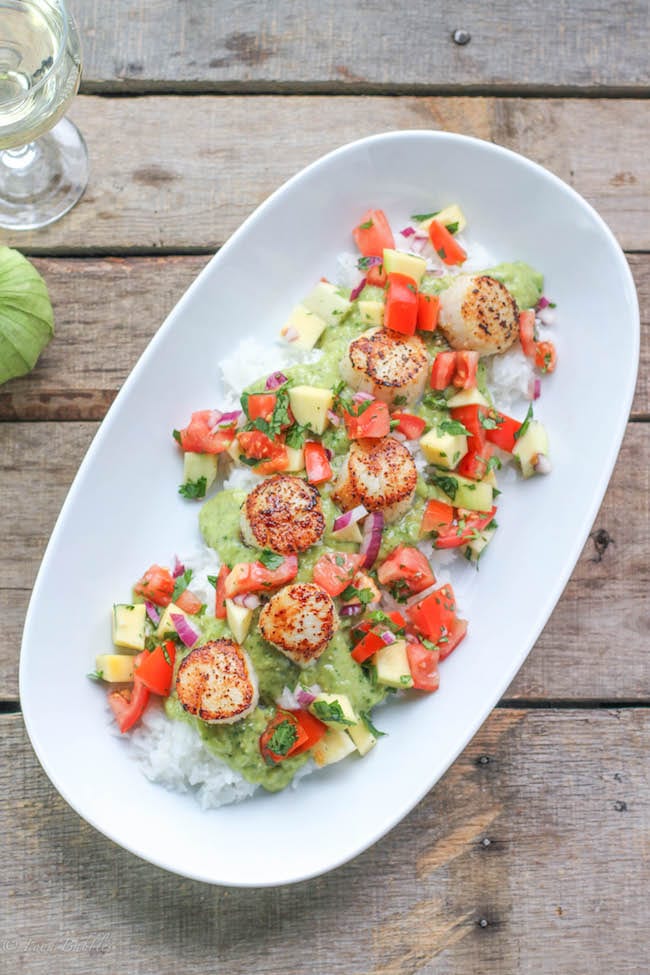 Scallops with Tomato Mango Salsa and Tomatillo Guacamole
Serve your scallops with a cool mango salsa and beautiful tomatillo guacamole. See the recipe here.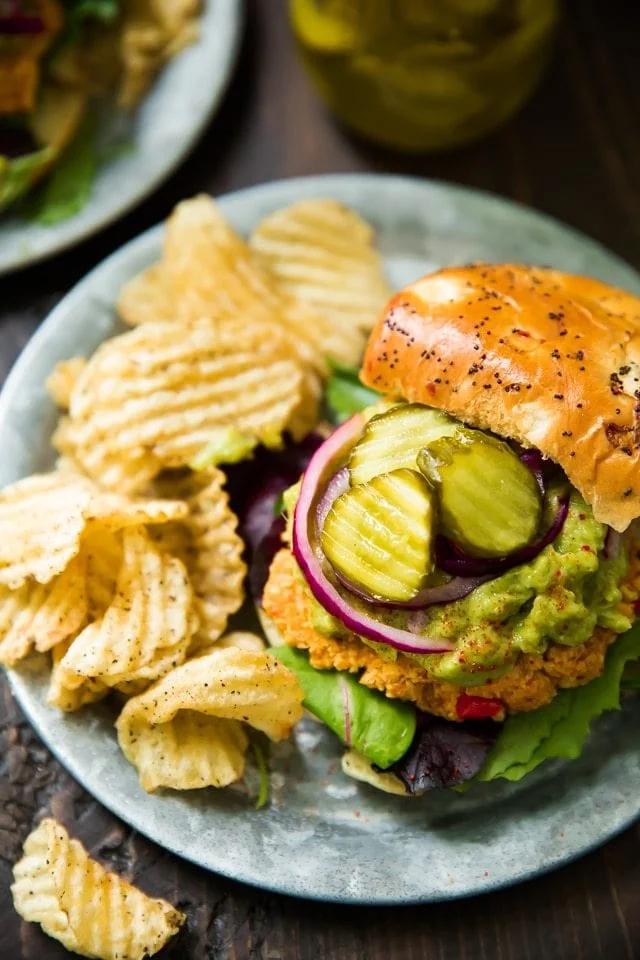 See Also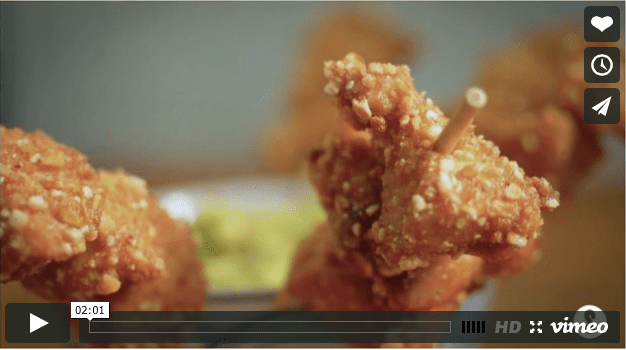 Guacamole Burger
Be it vegetarian, like this sweet potato veggie burger, or on top of a beef patty, guacamole is a burger's best friend. See the recipe here.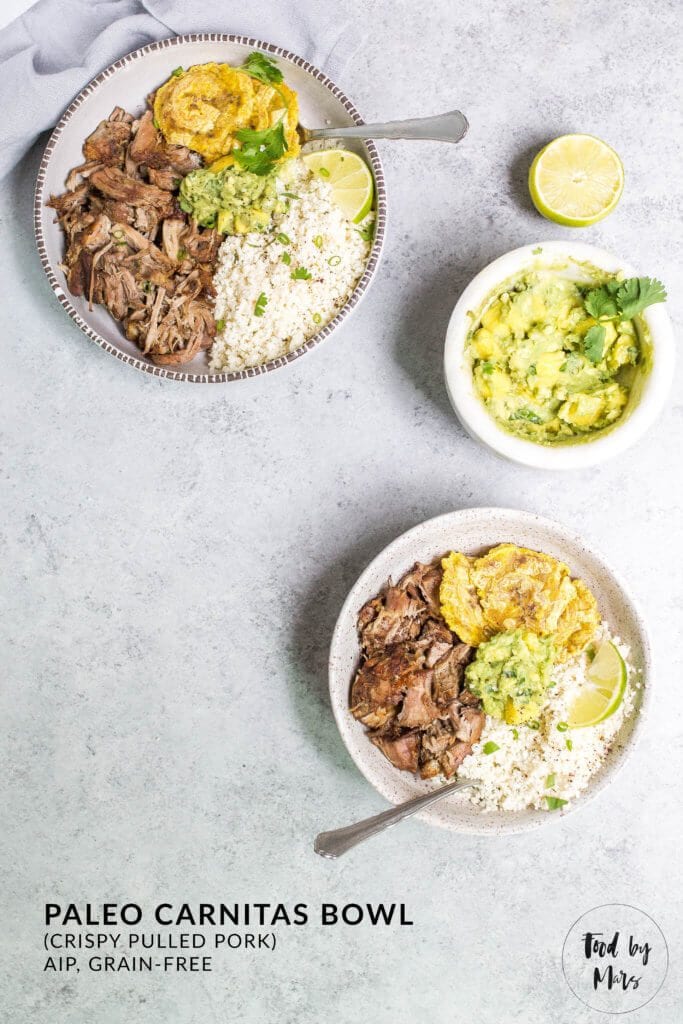 Paleo Pulled Pork Bowls
Pork and guacamole served on a bed of cilantro cauliflower rice. It's like a burrito, but in a bowl and easy to serve to a game day crowd. See the recipe here.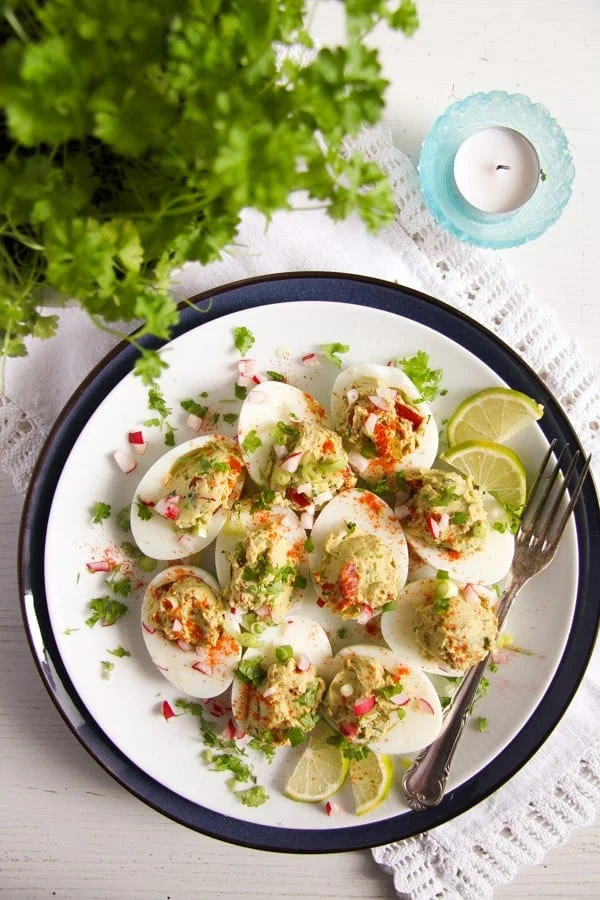 Guacamole Deviled Eggs
Deviled eggs are good. Deviled eggs with guac are better. See the recipe here.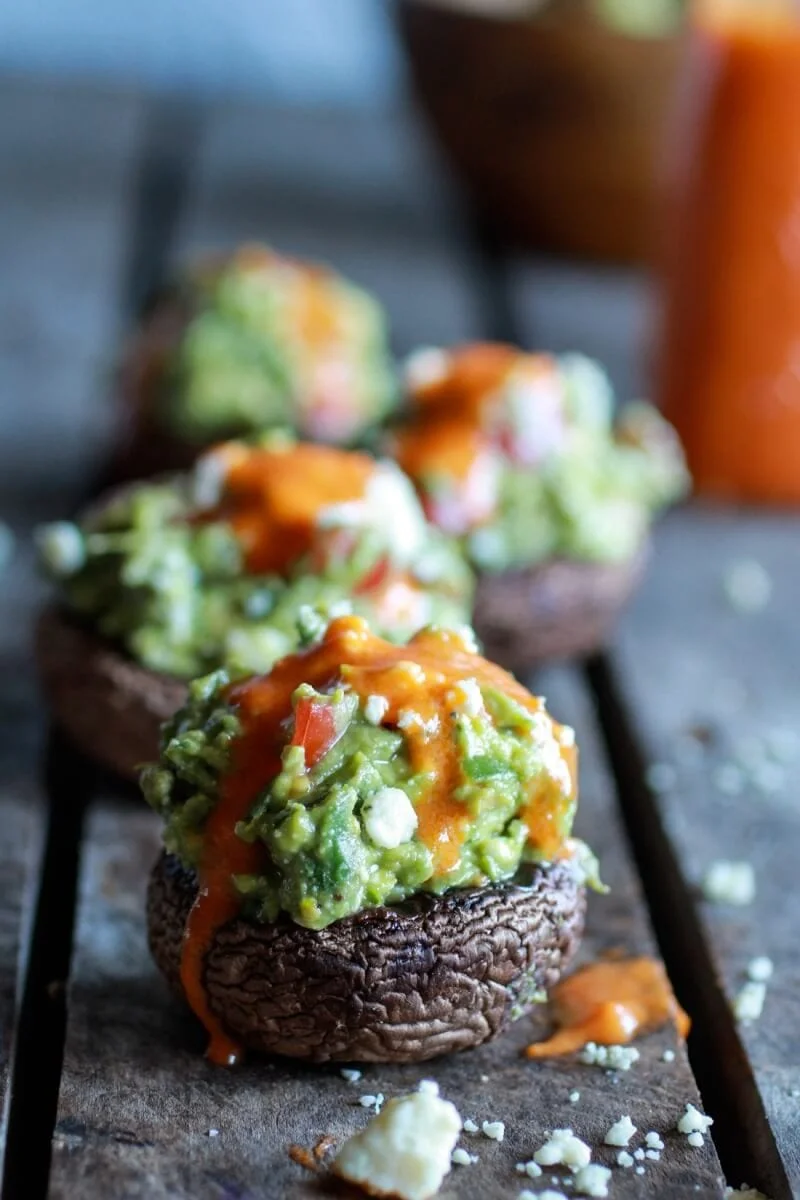 Blue Cheese-Guacamole Stuffed Mushrooms
So many good things in one bite. See the recipe here.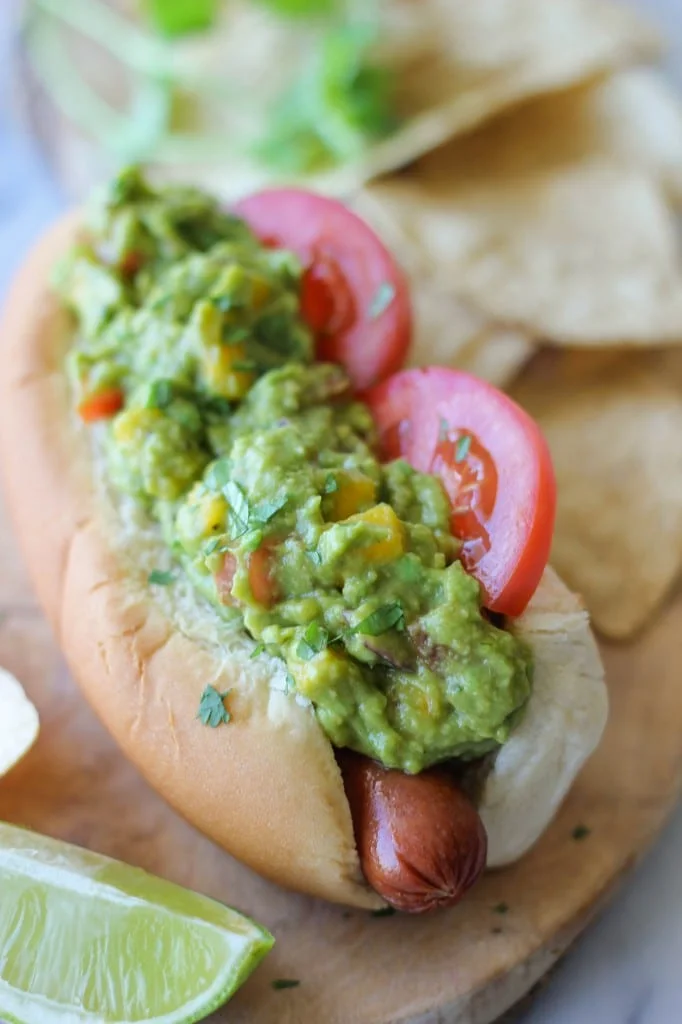 Sriracha Guac Dogs
The perfect way to top a dog. See the recipe here.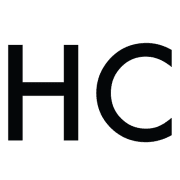 Honest Cooking
The Honest Cooking editorial team handpicks inspiring culinary stories to share with you that we think are beautiful. We strive to create an inspiring place for culinary exploration, salivating recipes, interesting personalities and stories.