Whole wheat sour cream biscuits, good enough for the expert, and easy enough for a novice baker.
By Nancy Lopez-McHugh
Autumn is upon the norther hemisphere. It is my second favorite season after sunny summer. I love autumn because before the trees go bare for winter they entice us with their vibrance. Those vibrant leaf colors and cool breezes entice me to go outside. Yes, to go outside and enjoy the last warm days of the year, to be mesmerized by shades of colors, to watch the leaves as they gently float down to the ground.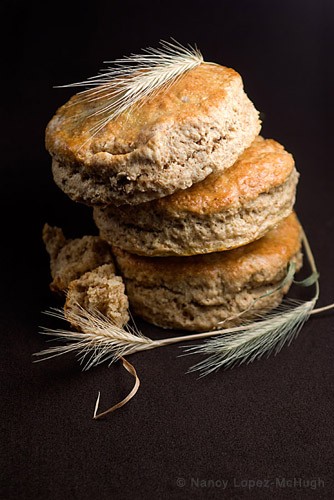 Autumn also means that ovens will be used more. Many of us will go back to baking or in my case continue to learn more about baking in these cooler days. Though I still consider myself a novice baker it is something that I love to do. I love the feeling of an elastic dough as it's shaped in my hands. I love the gentle mixing sounds of my mixing bowl, the pouring of the batters or the patience required for the rising dough. I love the warm smells of fresh baked bread, and if spices where used the smells of the spices coming from the oven. But best of all I love the feeling of a warm baked goodie both in my hands and in my mouth. Fresh baked breads or treats are something I can never resist.
See Also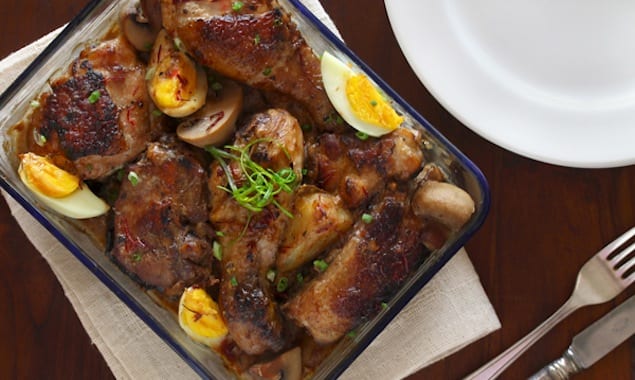 These easy whole wheat biscuits taste delicious right out of the oven. You grab one off the baking sheet, careful they are still hot, slice it in half then place a nice big piece of butter in the center. Stack the two pieces again and wait a minute or two for the butter to melt. Here comes the good part, grab half and dig in. But wait, you can also add a drizzling of honey for a sweet treat. Just delicious!
What about you, what is your favorite thing to bake in the autumn?


Whole Wheat Sour Cream Biscuits
Whole wheat sour cream biscuits, easy enough for a novice baker.
Author:
Nancy Lopez-McHugh
Ingredients
Dry Ingrediets:
1 cup whole wheat flour
1 cup all purpose flour
3 tsp. baking powder
1 tsp. baking soda
1 Tbs. granulated white sugar
½ tsp. salt
Wet Ingredients:
2 Tbs. cold butter
½ cup sour cream
½ cup whole milk
1 medium egg
1 egg for egg wash
Instructions
Preheat oven to 392f/200c. In a large bowl combine all of the dry ingredients, stir to well incorporate all of the ingredients. Cut the butter into small pieces than add it to the dry ingredients. Using a pastry cutter or your hands cut the butter into the dry ingredients until you have coarse crumbs. Next add the sour cream, 1 egg, and half of the milk. Using your hands start combining the mixture and adding a little of the milk at a time until the dough sticks together. ( The dough will have a bit of a dry texture, that is Ok it just needs to stick together.)
Gather the dough and place on a floured surface, gently flatten and shape into an even layer that is ½ inch or 1.27 cm. Using a 4 inch or 10 cm round cookie cutter, cut the biscuits, ( it will yield 6 ). If you need to reshape the dough to finish cutting the biscuits , just gather and flatten again. You don't want to over handle or knead the dough , this will create dry and hard biscuits.
Place the biscuits on a baking sheet lined with baking paper and brush with the egg wash. Bake for 15-20 minute to golden brown. Remove from the oven and baking sheet and allow to cool before serving.
Notes
These biscuits can be reheated a bit to enjoy a warm biscuit or you can also slice and toast them.
Nancy Lopez-McHugh
Nancy Lopez-McHugh is a food blogger, photographer and published author. Most recently she has published "Yummy Pics: A Food Blogger's Guide To Better Photos".