We are over the usual hamburgers and hot dogs, so we went on the prowl for something new and delicious that can be made ahead and served on game day.
By Annelise McAuliffe
Football season it here! It is time to step up your tailgating game, or appetizer spread for those who are watching at home. We have come up with a handful of unique ideas to kickoff a new year of football in gourmet style. Even if you have limited equipment, perhaps just a grill, these recipes are easy to prep before you leave and serve on the go.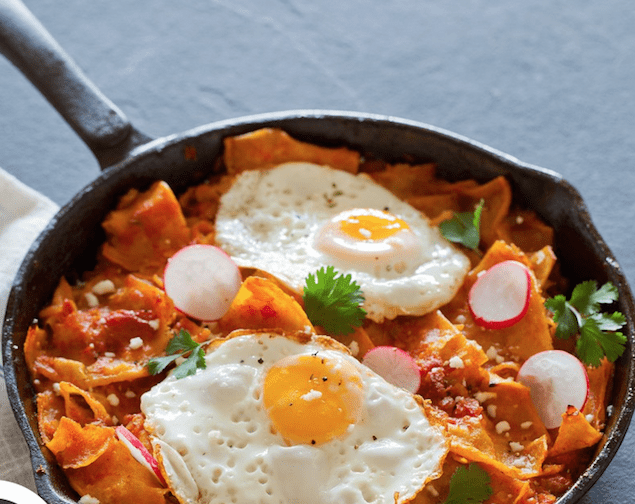 www.spoonforkbacon.com
The Best of Brunch
Just because the festivities may start early doesn't mean you have to skip brunch. If you are bringing a grill, make chilaquiles over the coals in a simple foil packet with the sauce you made ahead of time. Then, let your eaters top the tortilla chips, cheese, and eggs with their favorite salsas, cremas, and herbs.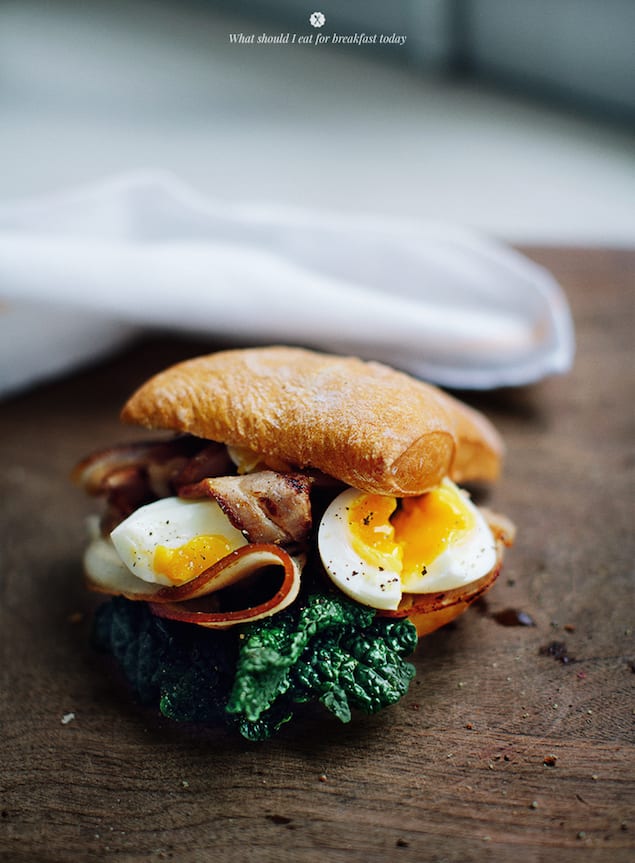 www.whatshouldieatforbreakfasttoday.com
If you don't plan on bringing anything to cook over, make hard or soft boiled eggs at home and create the ultimate breakfast sandwich spread. Have cheese, biscuits, tomatoes, avocados, and plenty of hot sauce to start your football day off right. Consider bringing bagels, cold salmon, and plenty of vegetables too! Our favorite combination is a soft-boiled egg served in a croissant cut in half and filled with ricotta, red pepper flakes, red onion, and avocado.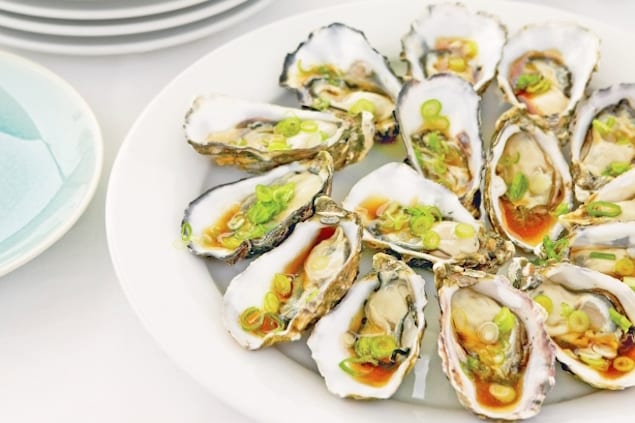 Image by Chris Chen
Oysters on the Go
Fall is traditionally the season for oysters, so why not bring them to the stadium? If you are watching at home or tailgating, pack a cooler with plenty of ice and bring your shucking knife. Serve them raw on the half shell with a matching beer like a gose or peppery saison. Make it a complete experience and have a variety of sauces, mignonettes, and pickled vegetables. This is a perfect appetizer to get you ready for the competition to come. Check out these tips for shucking and serving.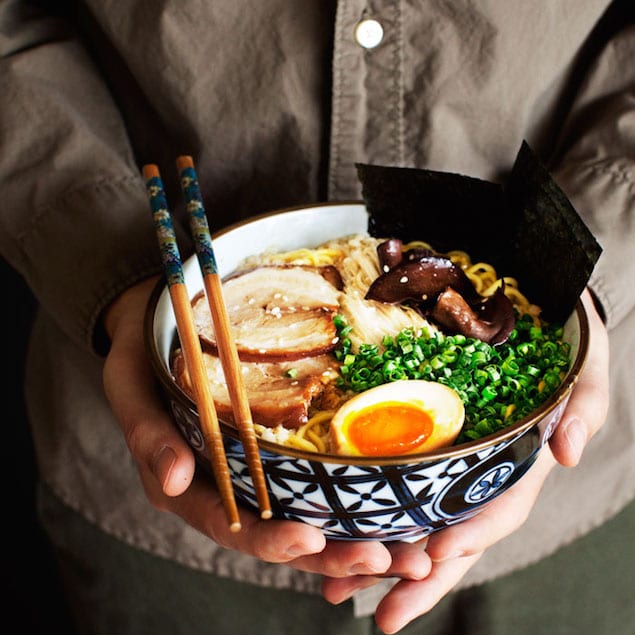 Gourmet Ramen Bar
We love the traditional chili and cornbread, but sometimes we have to switch it up. Make ramen broth ahead of time, pack it in a thermos and prep your toppings before you leave. Bring your already cooked noodles, plenty of kimchi, cooked pork belly, mushrooms, pickled vegetables, seaweed, chopped scallions, and hard boiled eggs and let your group top the broth any way they'd like. Still missing the corn bread? Try serving the ramen alongside steamed buns that you warm over the grill in a foil packet and fill with the same toppings as the ramen. Or, just dunk them right in the broth, we won't tell.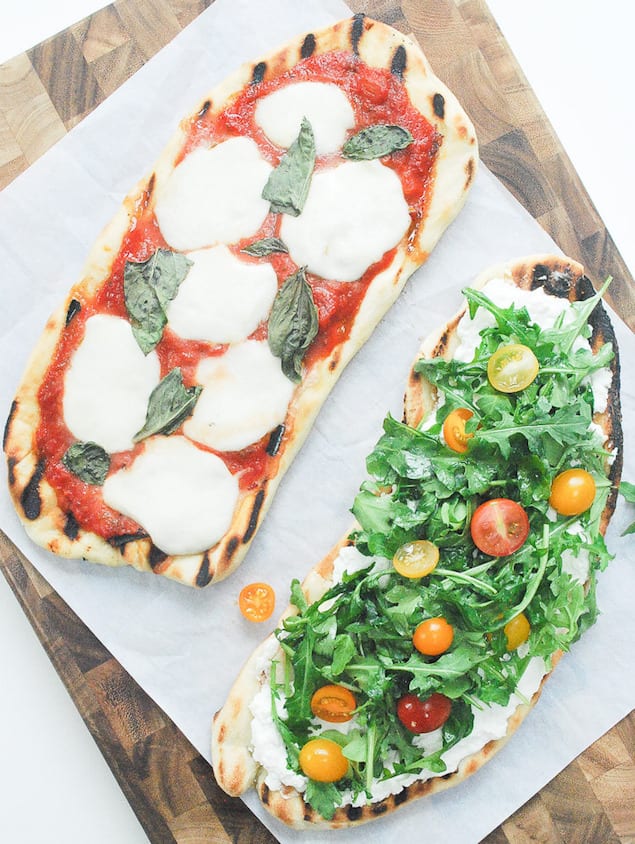 Grilled Customized Pizza
If you are bringing a grill to the tailgate or just want to fire up the grill in the backyard during halftime, pizzas are the way to go to keep everyone happy. Make the dough the night before and pack up your favorite pizza toppings, sliced, shredded, and ready to go. Let everyone stretch and grill their crusts with any of the toppings they choose. The best part? They only take a few minutes to cook!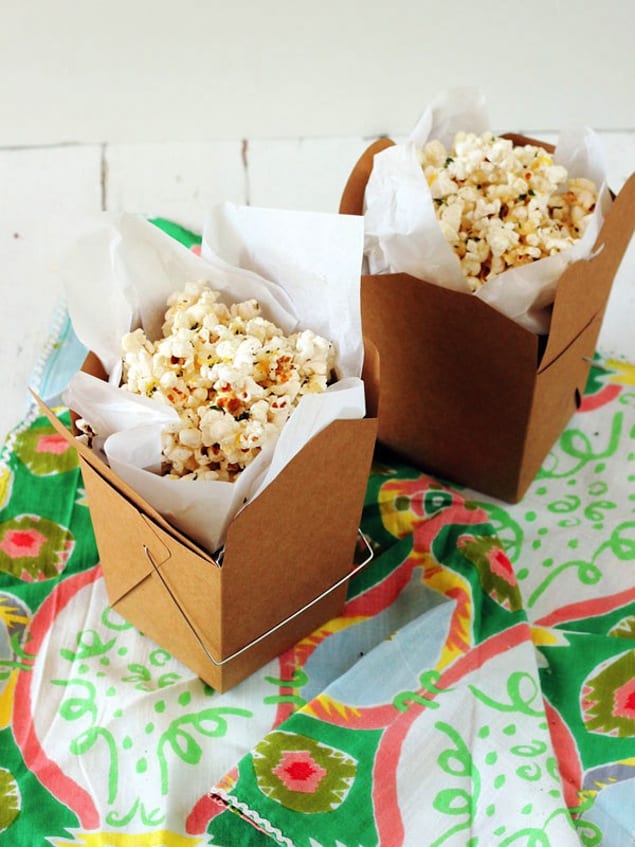 The Easiest Snack
Go beyond store-bought bags of chips and make a giant batch of popcorn the night before your tailgate. Season with fun sweet or savory flavors like cheesy lemon and thyme, chocolate brown butter, or a sweet and spicy caramel corn with sriracha.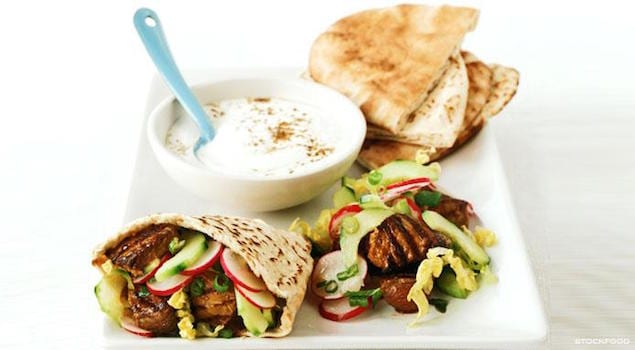 www.finedininglovers.com
Easy Pita Sandwiches
Replace the burger this year with a cooler packed with skewered and ready to go kebabs. Fire up the grill and cook the meat while you setup the pita bar. Make your tzatziki and hummus the day before and serve with fresh vegetables like lettuce, red onions, and cilantro. These filling pita pockets with amazing flavor will keep you going the entire day.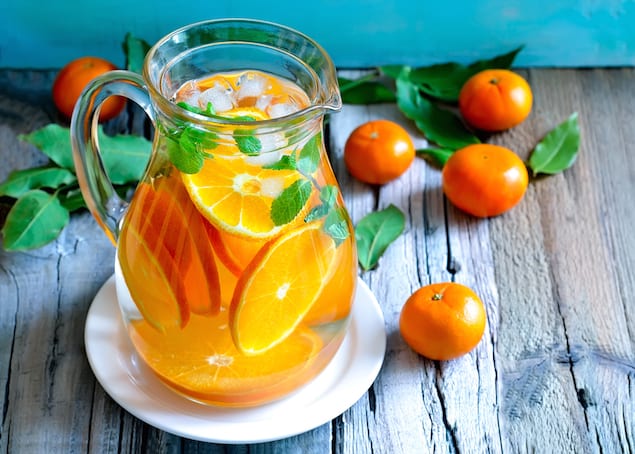 Shutterstock: Olena Kaminetska
Punch with Team Spirit
Make a cocktail that can be mixed in one large batch and chilled in a pitcher with ice upon arrival. Choose ingredients that will make the drink the same color as your team's jerseys and be the ultimate fan.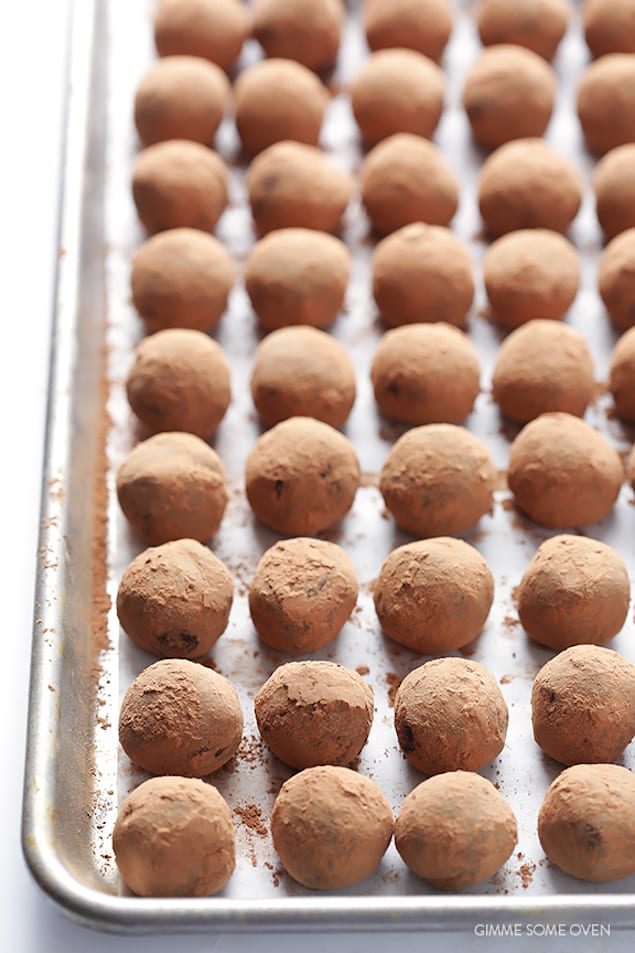 www.gimmesomeoven.com
Portable Desserts
Go beyond the usual cookies and brownies for delicious treats that are sure to be portable. We love easy ganache truffles that are rolled the night before and snuck into the cooler for a sweet bite during game day.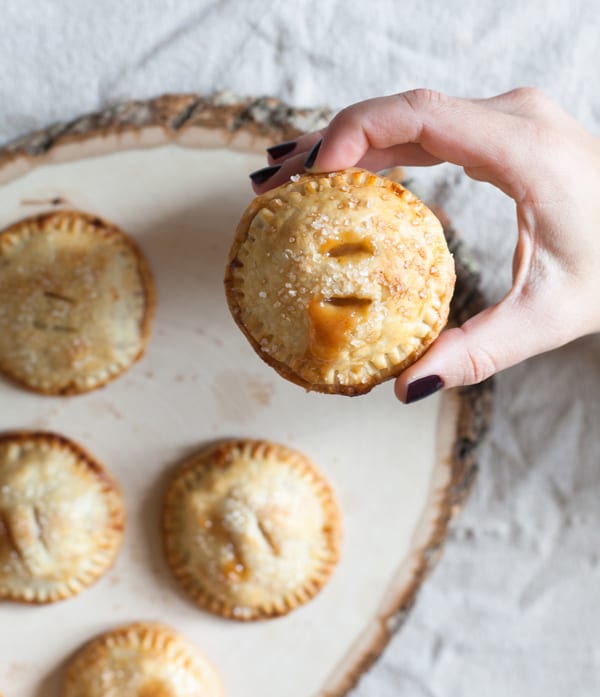 www.theglitterguide.com
So these hand pies may be a bit more time consuming than the former truffle idea, but they are so fun! Ditch the paper plates and forks and make pie portable with these beautiful pockets of delicious dessert. Make the hand pies the night before and store at room temperature until serving.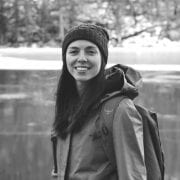 Annelise McAuliffe
Mandatory family outings to the Detroit farmers' market and nightly home-cooked meals cultivated Annelise's respect and curiosity for food. A graduate of The Culinary Institute of America, she spends her free time in New York City recipe testing, eating breakfast all day, and dreaming up international culinary adventures.