Whether you are doing the cooking yourself or ordering-in, hosting a Super Bowl party can be more intense than the game itself. Check out these ideas for a smooth event that can be prepared ahead by you or your favorite restaurant and instead spend your time on Sunday watching the game.
By Annelise McAuliffe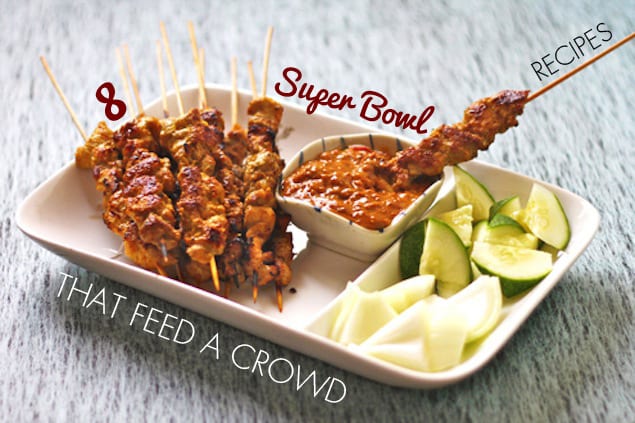 1. Braised Pork Ragu
A large batch of ragu can easily be made the morning of the game. Just get everything in the pot and let it cook away for about four hours. Try Chris Cockren's hearty recipe.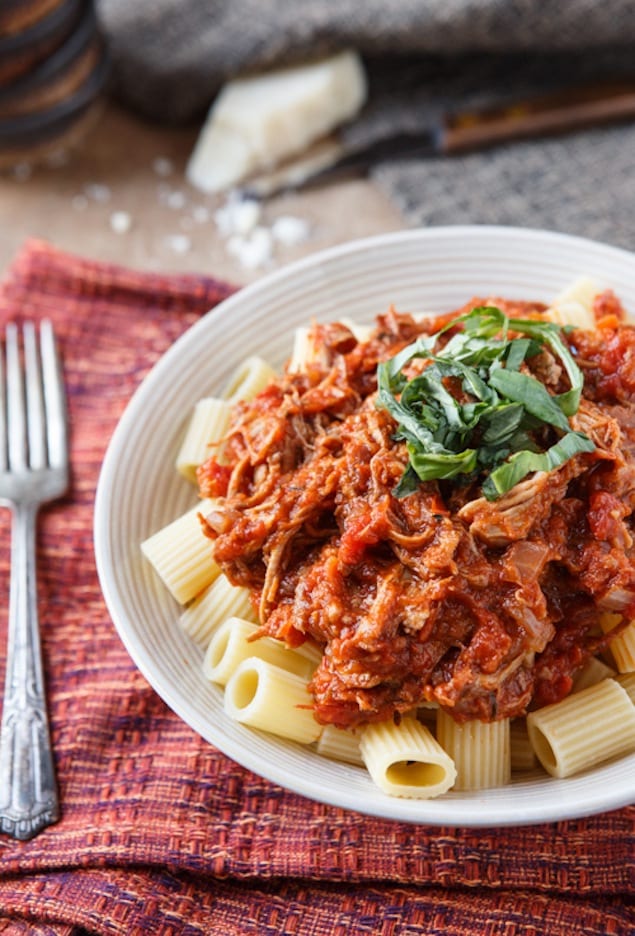 2. Lamb Shoulder Nachos
Cook the lamb the night before the Super Bowl. The day of, simply pull the cooled meat, put on top of chips with your favorite nacho seasonings and cheese, warm in the oven, and serve. Check out the recipe, right here on Honest Cooking.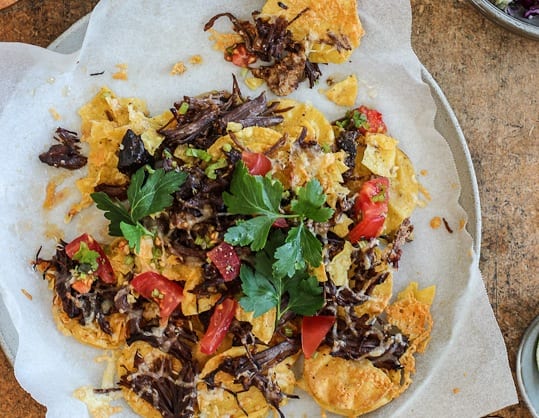 3. Danish Smørrebrød Sandwiches
These open-faced delights served on rich rye bread can be topped with just about anything you can think of. Or, make your planning even easier and order from a local Danish restaurant, such as the accalaimed Aamanns in New York City.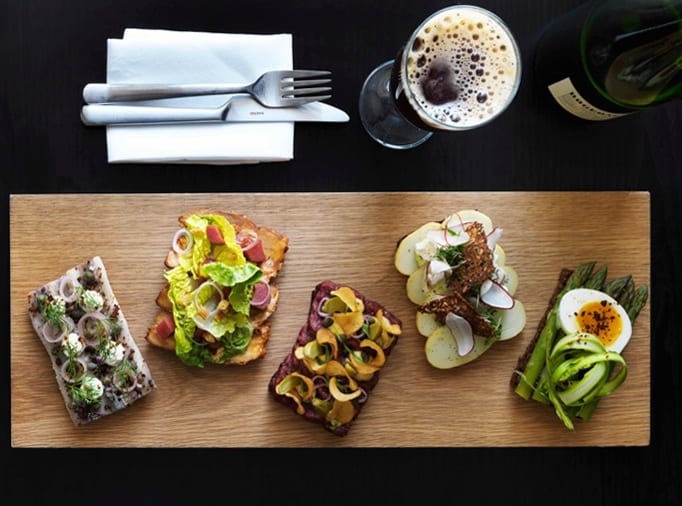 4. Chicken Gyro Sliders
Marinate the meat ahead and quickly enjoy many of these bite-sized pitas with your friends. For larger offerings, research a notable Greek restaurant in the area for awesome take-out gyros. See our favorite recipe here.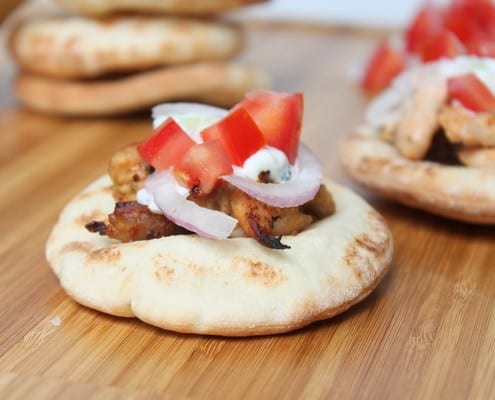 5. Sushi
While this dish can be difficult to create on the fly for company, it comes in many varieties and is easy to order for delivery. All of your guest will get to choose a roll they adore and you will have created a lovely sushi platter to share, with no time spent in the kitchen.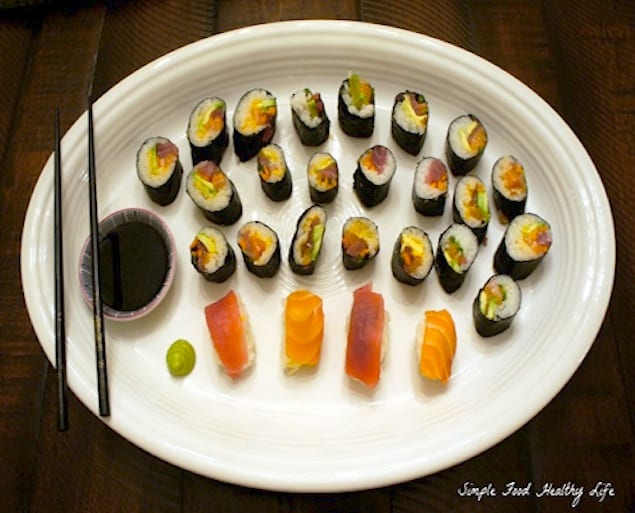 6. Succulent Satay
With this Malaysian street food, most of the prep can be done ahead so that a quick cooking is all that needs to happen on game day. If it is too cold to throw these on the grill, simply pan-fry and put them in the oven to finish cooking. Check out this recipe, complete with a satay dipping sauce.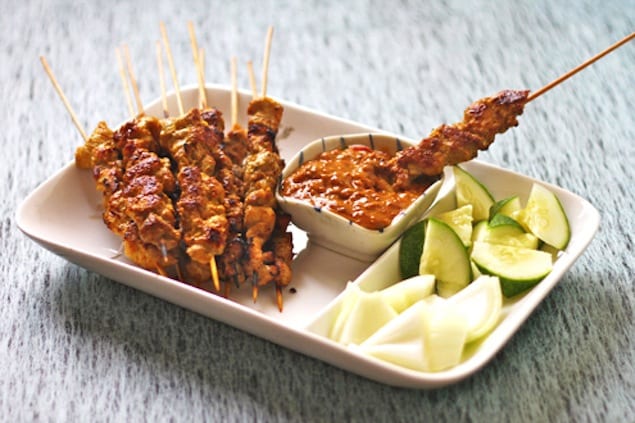 7. Spiced Meatballs
A large quantity of meatballs are easy to make ahead of time and keep warm through the halftime show. If you're worried about the meat drying out, make a fun dipping sauce to pair with the meat additions. Look at this recipe pairing for inspiration.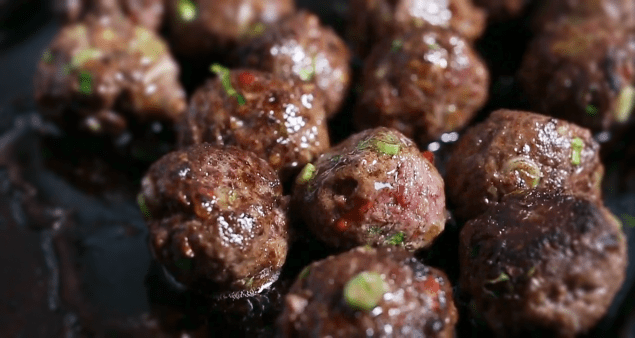 8. Booze & Pre-Mixed Cocktails
Don't forget the drinks! Football doesn't just mean beer. Besides having your favorite brews on hand, make a fun cocktail ahead of time. Perhaps, mix everything but the alcohol in case one of your guest prefer your libations non-alcoholic. Research a one hour alcohol delivery service in your area for last minute requests. Check out these delicious formulas as options for your mixes.
Winter Margarita
Mulled Pineapple Cocktail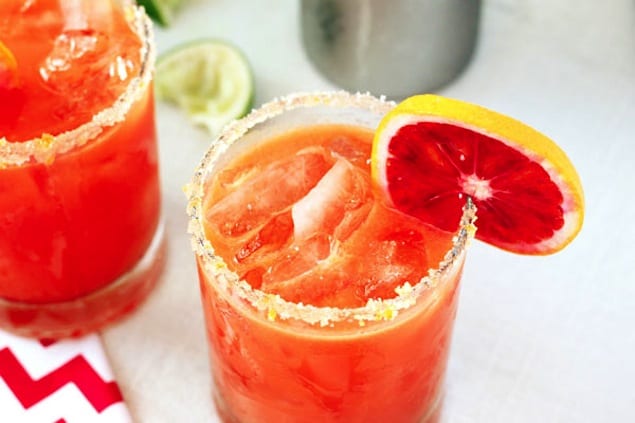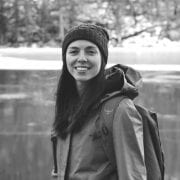 Annelise McAuliffe
Mandatory family outings to the Detroit farmers' market and nightly home-cooked meals cultivated Annelise's respect and curiosity for food. A graduate of The Culinary Institute of America, she spends her free time in New York City recipe testing, eating breakfast all day, and dreaming up international culinary adventures.