PARTNER POST: We've teamed up with Bonne Maman to bring you the best homemade breakfast and brunch recipes to show Mom you care this Mother's Day and all year long.
Are you hosting a crowd this Mother's Day? Or maybe something special just for Mom. Have no fear. This brunch menu is set to impress and it's perfect for feeding all the leading ladies in your life.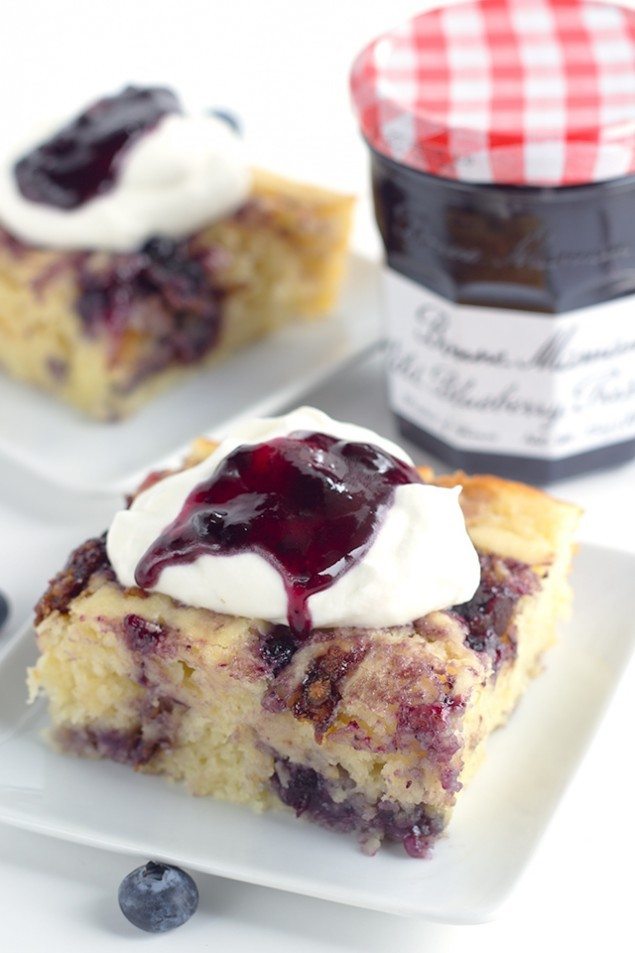 Baked Blueberry and Bacon Pancakes
If Grandma, the Aunts and all your favorite women are coming over for Mother's Day brunch, you don't want to spend all morning flipping pancake after pancake by the stove, when you could be spending time together. Instead, make this baked blueberry pancake in one pan, studded with mouth-watering bacon. See the recipe.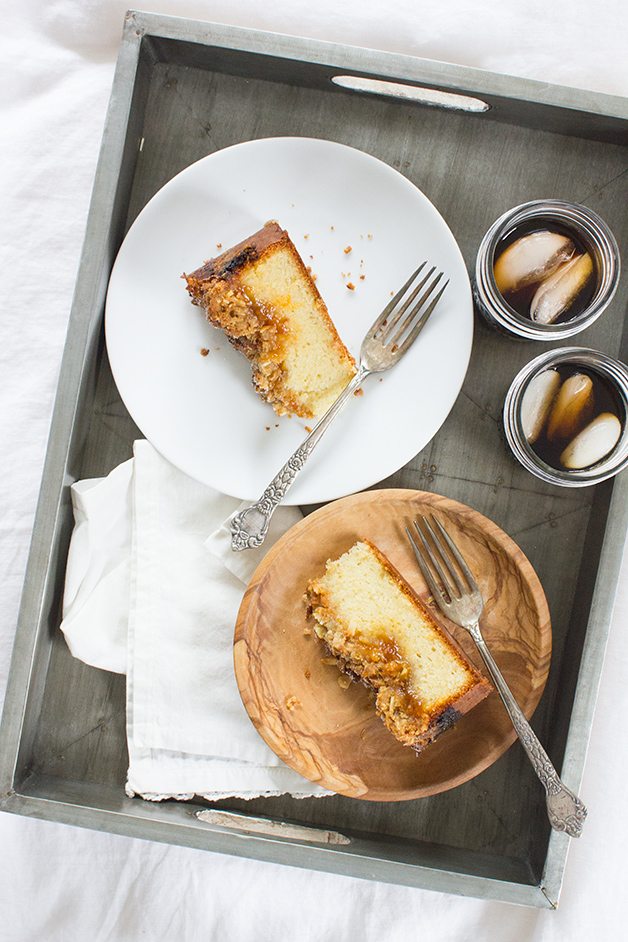 Almond Apricot Coffeecake
This sweet cake is coffee's best bud – loaded with Bonne Maman Apricot Preserves, and topped with a sweet brown sugar and almond crumble topping. The best part? You can bake this the day before and easily warm it up in the oven before you're ready to eat. If you're making a special breakfast for one, serve a few slices on a tray with a fresh pot of coffee. See the recipe.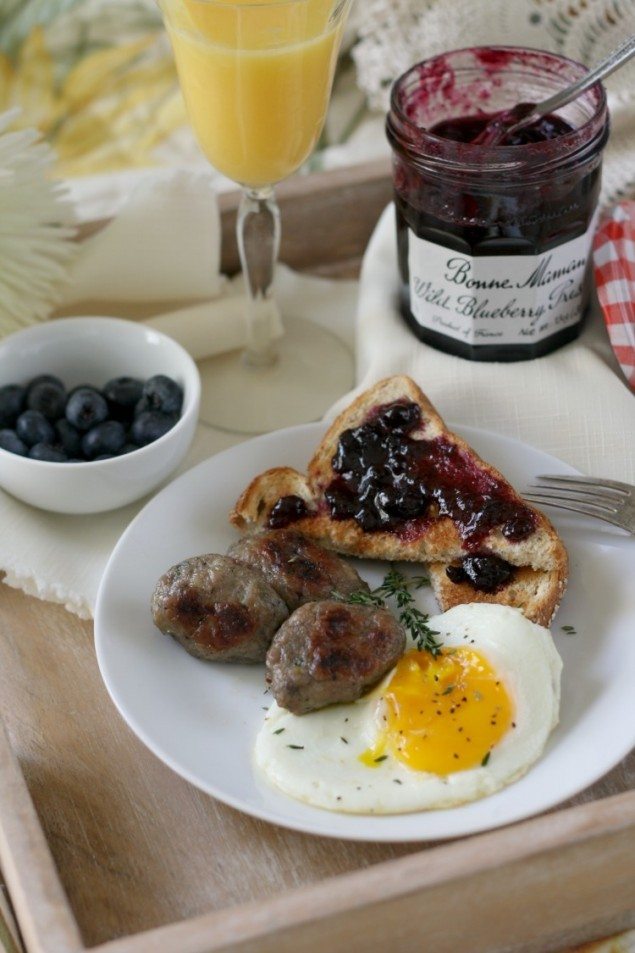 Wild Blueberry and Thyme Breakfast Sausage
For the perfect savory side, make a batch of this homemade breakfast sausage mixed with Bonne Maman Wild Blueberry Preserves and fresh thyme. See the recipe.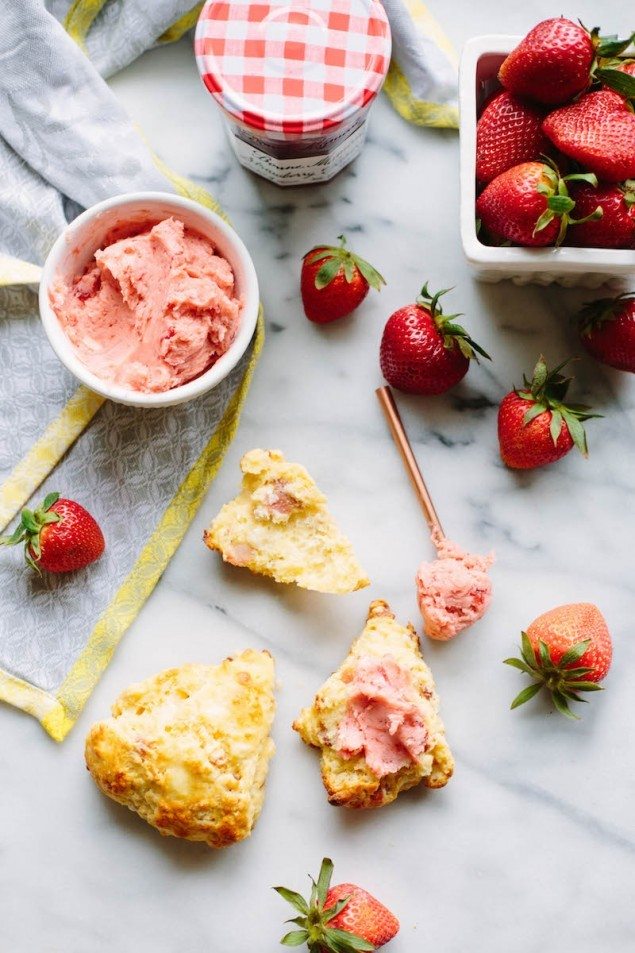 Strawberry Butter with Prosciutto and Goat Cheese Scones
There are few things that say I love you more than a warm batch of scones. Easily mix together a batch of these savory scones and let them chill for 30 minutes while you set the table or prep the sweet (and totally addicting!) strawberry butter. See the recipe.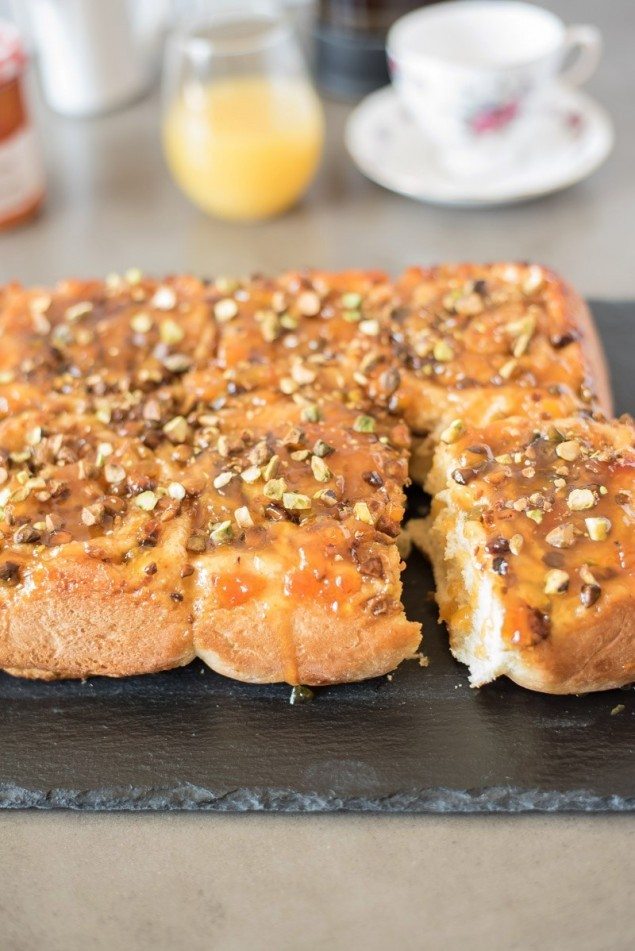 Apricot and Pistachio Sticky Buns
These easy sticky buns are studded with Bonne Maman Apricot Preserves and pistachios for a sweet morning treat. Much of the time required for this recipe is spent waiting for the buns to rise, so don't fret at the sight of the total prep time noted in the instructions. Plan ahead and it will be smooth sailing. Start preparing the dough first and use the hour of rise time to move onto the next dish. See the recipe.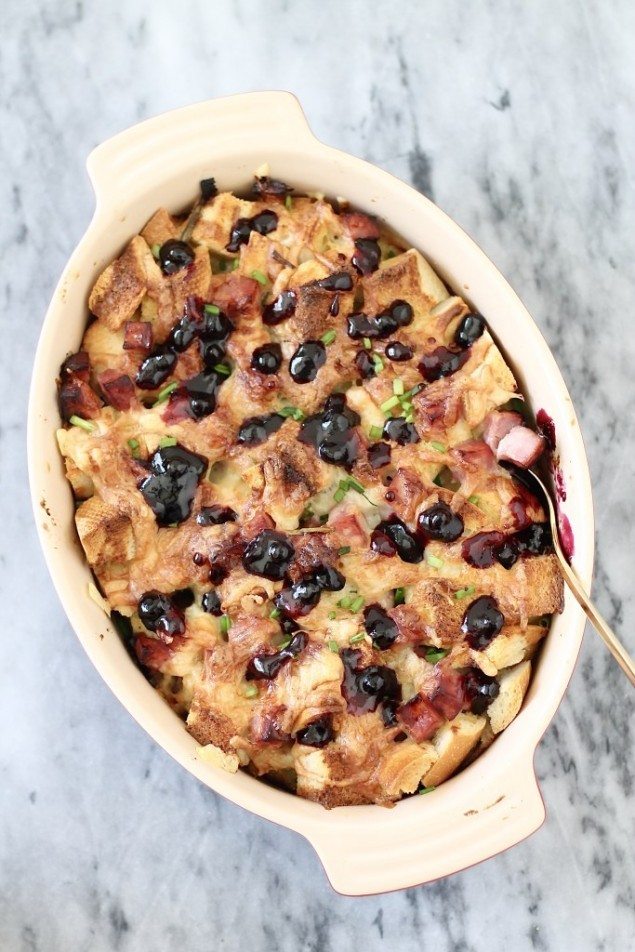 Blueberry Breakfast Strata
In our opinion, there are never enough savory options on the brunch table. This breakfast strata mixes French bread with fresh thyme, eggs and gruyere cheese to be a true stunner. But wait, there's more. The finishing Bonne Maman Wild Blueberry Preserves, onion, and thyme glaze is what really takes it over the top. Simply mix everything together, bake and serve! See the recipe.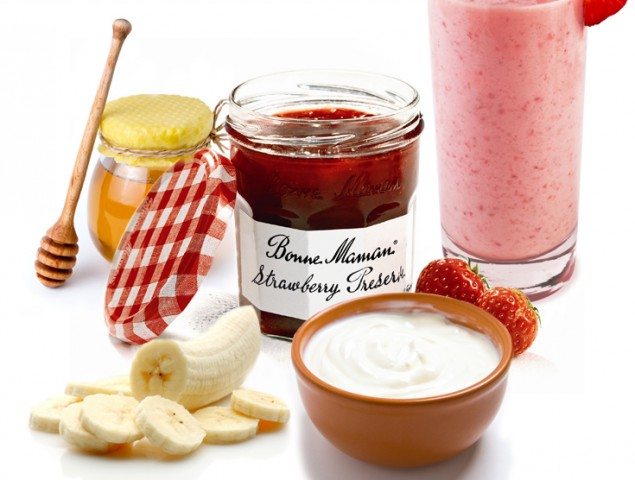 Brunch Drinks and Smoothies
Don't forget a drink! Blend up a large-batch smoothie or simply whisk your favorite preserves flavor into a pitcher of lemonade or orange juice. Check out this strawberry smoothie recipe for inspiration.
Click here for even more brunch recipe ideas and be sure to enter to win awesome prizes by clicking the image below.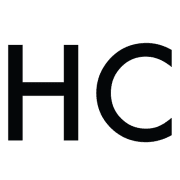 Honest Cooking
The Honest Cooking editorial team handpicks inspiring culinary stories to share with you that we think are beautiful. We strive to create an inspiring place for culinary exploration, salivating recipes, interesting personalities and stories.