PARTNER POST: We've teamed up with Bonne Maman to bring you the best homemade breakfast and brunch recipes to show Mom you care this Mother's Day and all spring long.
Make breakfast special by serving a homemade breakfast sausage infused with the flavors of wild blueberry and fresh thyme. Perfect alongside pancakes, waffles, or eggs and toast.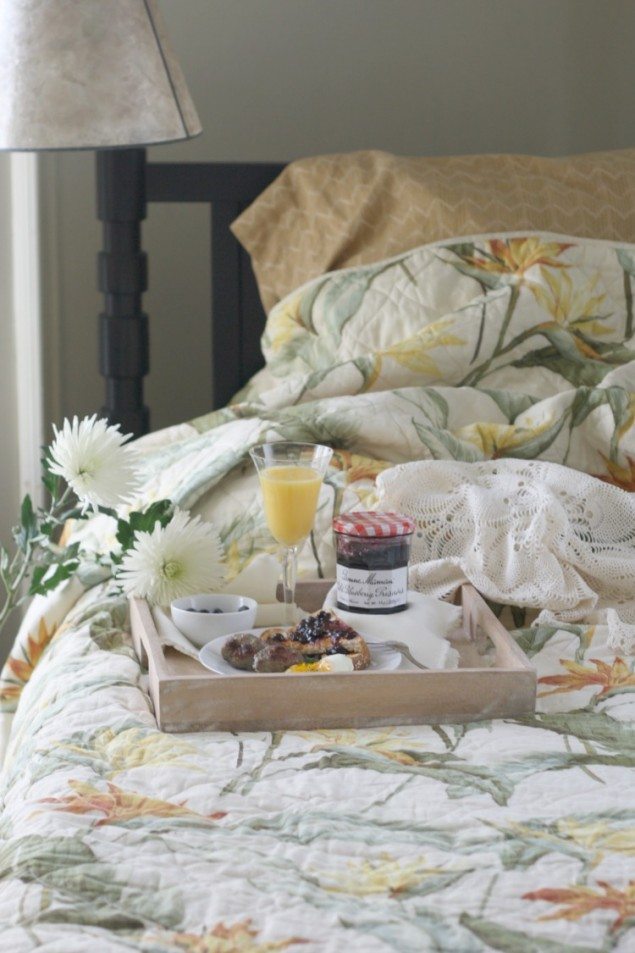 As a kid, I loved scavenging the neighborhood for a flower (or 20) to present to mom on Mother's Day. And while I would have gladly whipped up a glorious bowl of cereal or a plate of toast spread with some of my grandma's homemade jelly to bring her breakfast in bed, she always seemed to be awake before me. But serving her at the kitchen table was still a fun task.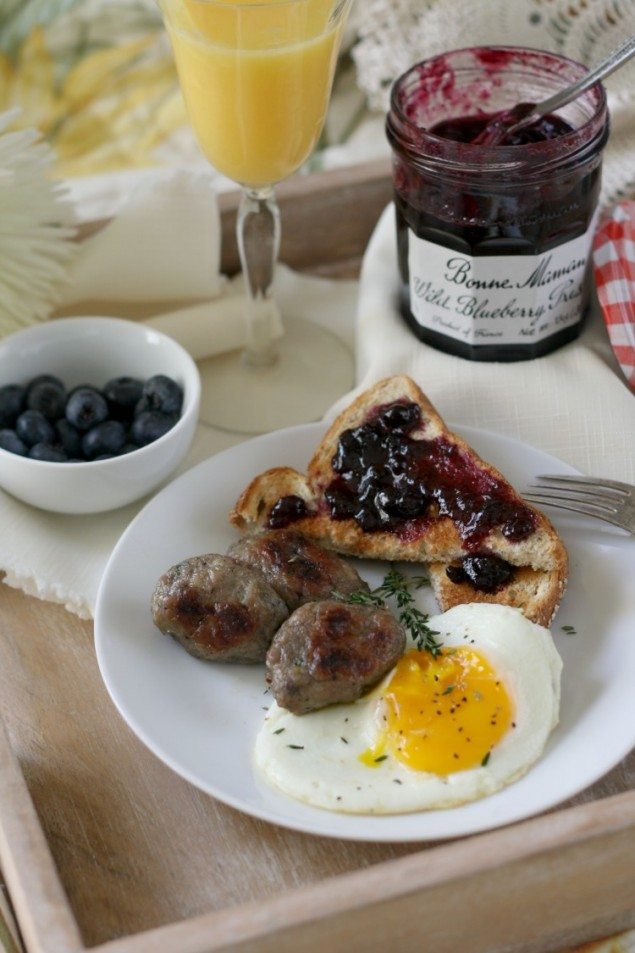 Now, as a mom myself, I know the joy of receiving handmade cards, carefully thought-out poems, macaroni necklaces, clay spoon rests, and a bouquet of wild violets, daffodils, with the occasional (and possibly pilfered) tulip.
As my kids have gotten older, my special breakfast has evolved from toaster waffles and a syrup to eggs and bacon or sausage with toast and a jar of my favorite homemade (or so-close-it-passes-for-homemade jar of Bonne Maman) preserves. Nothing says it like homemade!
Speaking of my favorite brand of store bought preserves, did you know that Bonne Maman translates to "grandmother" or "granny"? Just like my own grandma's homemade jelly that I grew up on, Bonne Maman's preserves made using simple, wholesome ingredients that can be found in anyone's pantry (no weird additives or high fructose corn syrup). Plus, they still use the same traditional French recipes they've used since the start.
The best part is that they taste just like homemade, and when I see them at the market, it always pulls me right back to browsing the rainbow of jars lined up on my grandma's pantry shelves. I'd say the hardest part would be choosing your favorite variety!
Today I'm featuring Bonne Maman's Wild Blueberry Preserves in a bit of an unexpected way—as an ingredient in a homemade sausage recipe that will surely delight mom this Mother's Day! If you're looking for a way to show your mom (or a mom in your life) your appreciation, why not say it with homemade?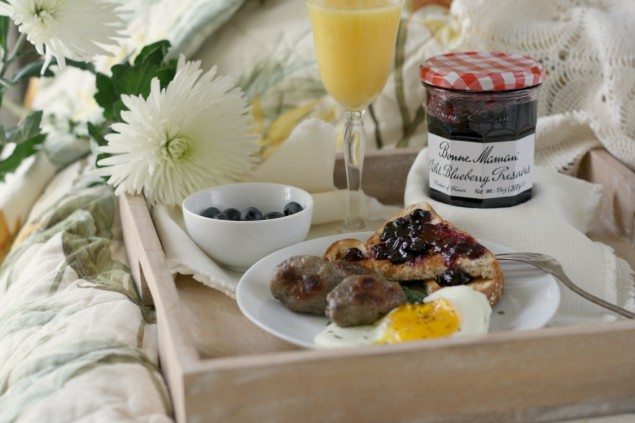 You also won't want to miss the amazing sweepstakes (grand prize value $1270) that they have going on right now – you can click the photo below to learn all about it and enter for your chance to win fabulous prizes
See Also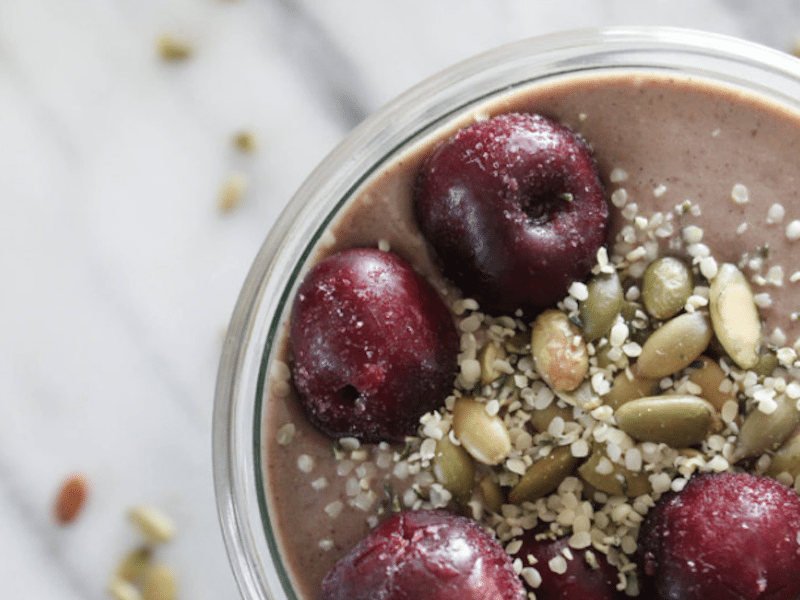 For another recipe idea, check out these strawberry muffins.
Click here for the written recipe.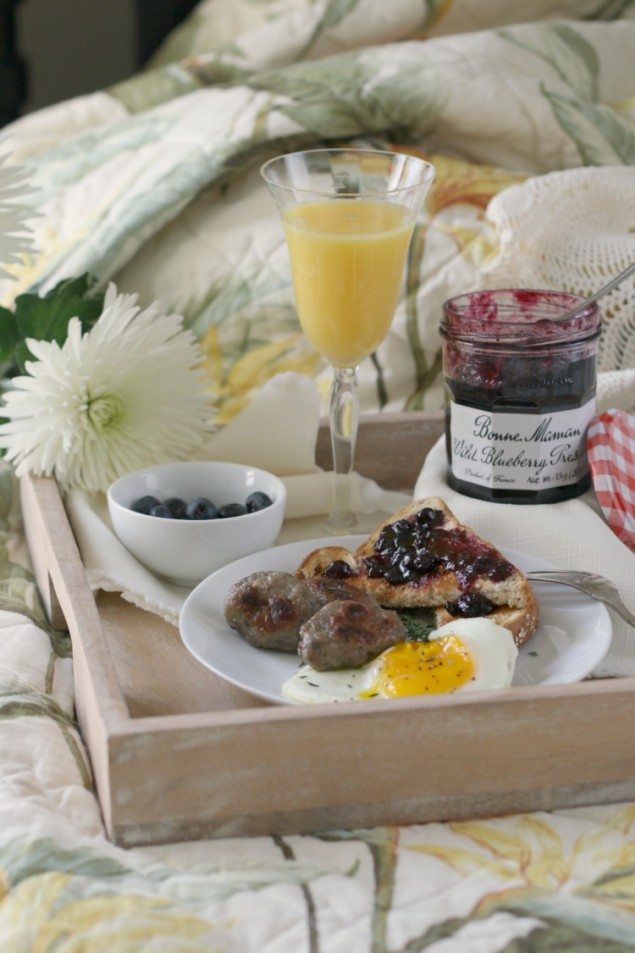 Print
Wild Blueberry and Thyme Breakfast Sausage
Make breakfast special by serving a homemade breakfast sausage infused with the flavors of wild blueberry and fresh thyme. Perfect alongside pancakes, waffles, or eggs and toast.
Author:

Heather

Prep Time:

30 minutes

Cook Time:

25 minutes

Total Time:

55 minutes

Category:

Breakfast
1 1/2

pounds ground pork

1 cup

fresh bread crumbs

3 tablespoons

Bonne Maman Wild Blueberry Preserves

2

green onions (finely chopped)

1 1/2 tablespoons

fresh thyme leaves

1

large egg (lightly beaten)

1 1/4 teaspoons

kosher salt

1/2 teaspoon

ground black pepper
Instructions
Preheat oven to 350° F. Line a baking sheet with parchment paper or foil.
Using wet hands (this makes it easier), form the sausage mixture into 24 "links" or patties. Line them up on the prepared baking sheet (if your sheet is too small, use two), leaving about an inch between each sausage.
Slide into the preheated oven and bake for 20-25 minutes or until an instant-read thermometer inserted in the center registers at least 165° F, flipping halfway through baking.
Notes
This sausage doesn't adapt well to cooking in a skillet due to the addition of preserves, which contains sugar that makes the outside burn quickly.
Individual sausage portions can be formed, lined up on the prepared baking sheet, then covered and refrigerated overnight. Remove from refrigerator for at least 15 minutes before cooking.
Heather Schmitt-Gonzalez
Heather Schmitt-Gonzalez is a Michiana-based food writer with a fondness for garlic, freshly baked bread, stinky cheese, dark beer, and Mexican food—who believes that immersing herself in different cultures one bite at a time is the best path to enlightenment.