Get your paper and pen out bakers and beer-heads (the folks who live for micro-brews and shudder at the thought shot-gunning a Miller Light), we've got some invaluable advice coming your way courtesy of Jackie Dodd (aka The Beeroness).
By Emily Arno for Relish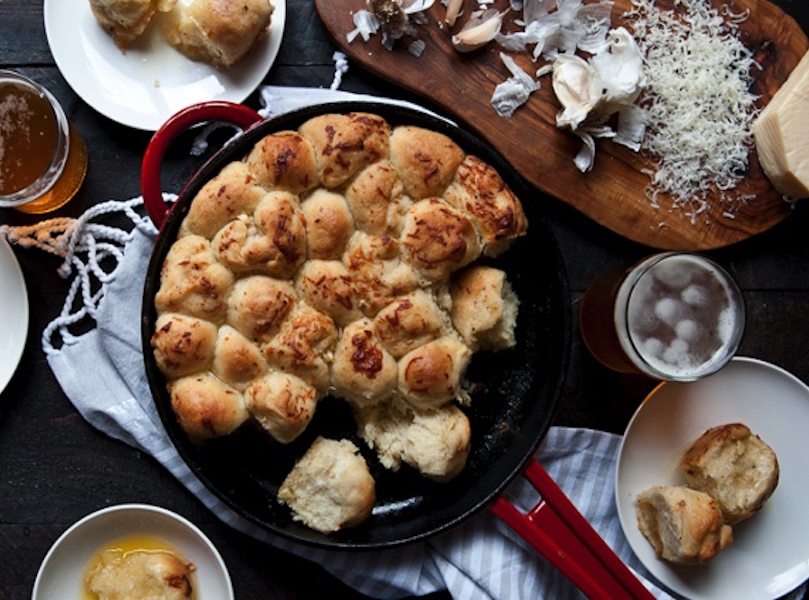 Jackie Dodd
Dodd's prolific blog teaches the ins and outs of baking and cooking with craft beer—think recipes for Beer Velvet Cake and Garlic Parmesan Hefeweizen Pull Apart Bread. We couldn't think of anyone better suited to share top tenets for working with the stuff.
5 Must-Know Principles for Baking with Craft Beer
1. Beer is fat free.
When adapting a baked goods recipe for using beer, keep in mind that baked goods need fat, and beer is fat free. If you're replacing a liquid like buttermilk or cream, make sure to account for that by adding extra oil or egg yolk to compensate.
2. Beer is a natural leaving agent.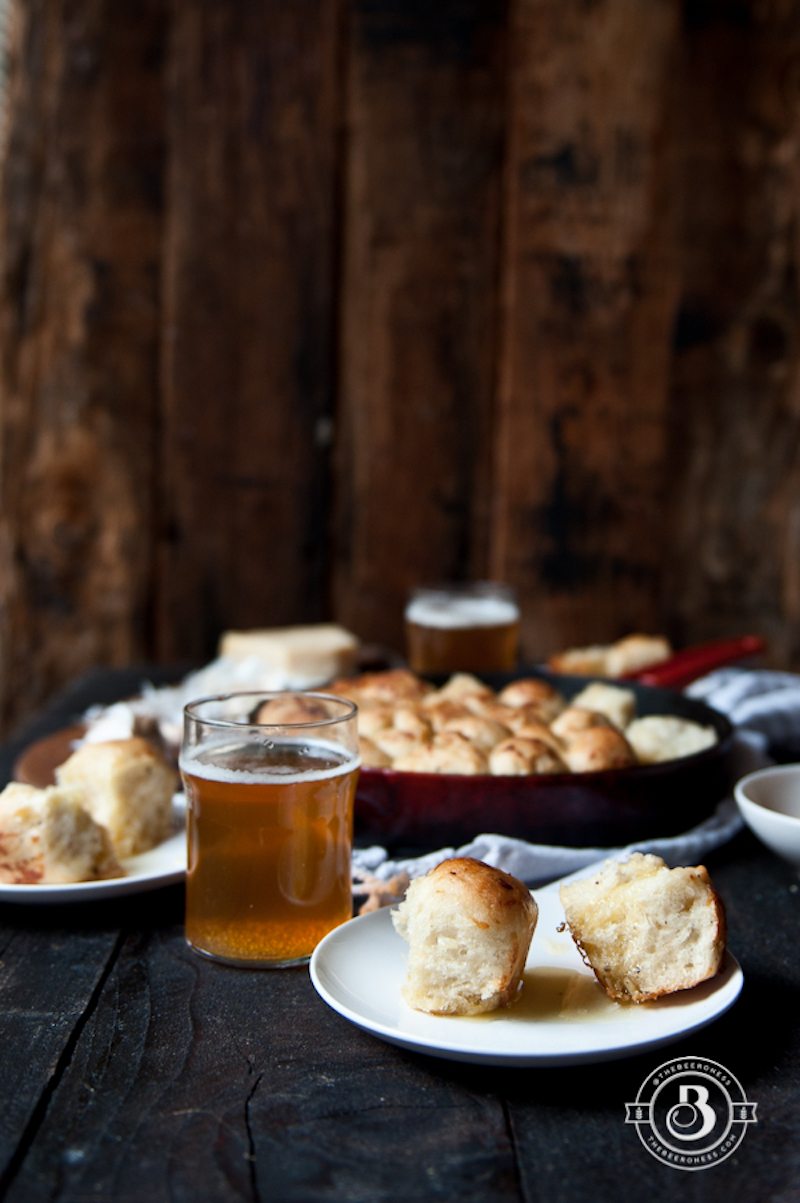 Use it as a replacement for the water you usually use to bake bread with and you'll notice that loaf is extra fluffy and delicious. Wheat beers, like hefeweizens work well for this (avoid high hop beers like IPA's and pale ales)
3. Hops = bitter = big beer taste.
Hops are delicious. Hops are spectacular! But not once high levels of heat get involved. If a beer needs to be cooked for an extended period of time, or reduced at all, stay away from higher hop beers like IPA's or Pale Ales or anything named "American" (i.e. American Brown Ale) because the hops will be too intense. Save those beers for drinking and just cook with the lower hop beers. Not sure how hoppy that beer is? There is a number assigned to every beer called an IBU number, this is how bitter the beer is. The higher the IBU number, the higher the bitterness. For baking, try to stay below 30 IBU's.
4. Malt is better for baking.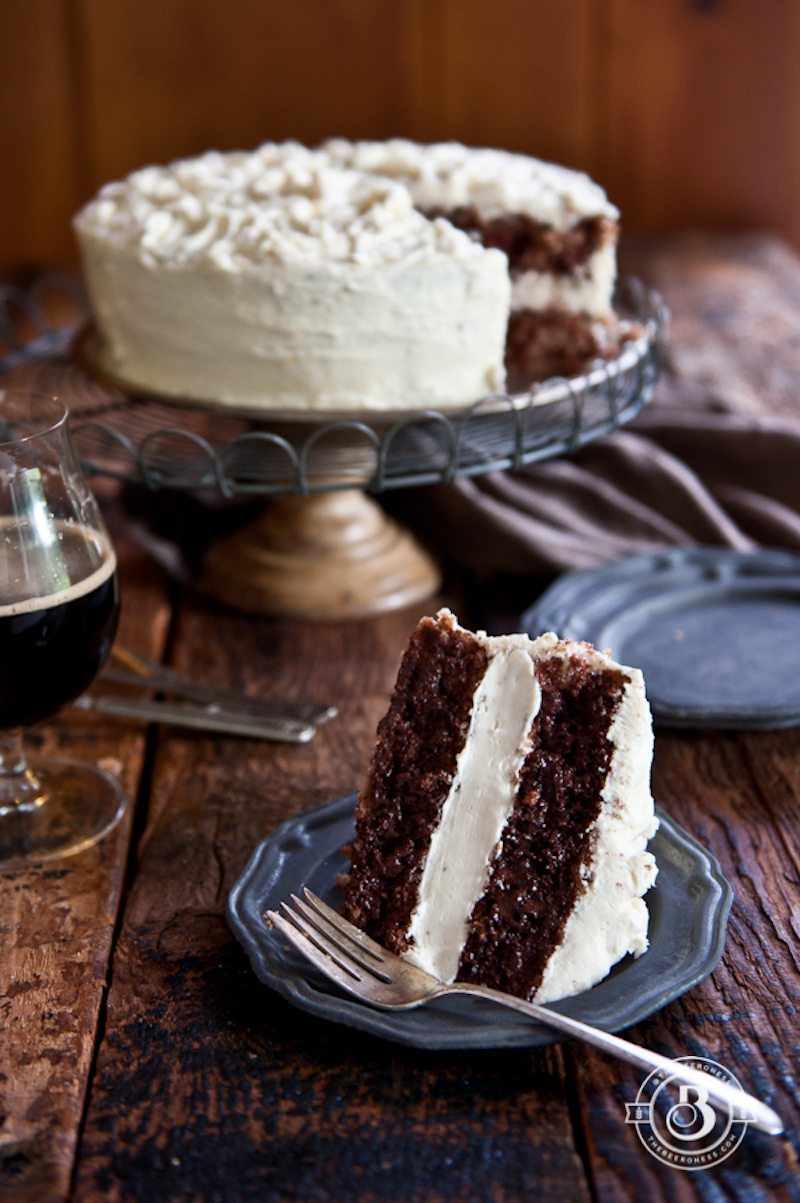 Essentially, malt is the opposite of hops. It adds a sweetness to balance the bitterness of the hops. Use a beer that has a high malt profile, like a stout, English style brown ale, or Belgian ale for better results when baking.
5. Sugar Balances bitterness.
Just like malt and hops, sugar will balance out any bitterness you might get when you bake with beer. Add a bit more sugar than you normally would to balance out the bitterness of beer.
This article has been posted with permission and originally appeared as, "5 Must-Know Principles for Baking with Craft Beer" on Relish.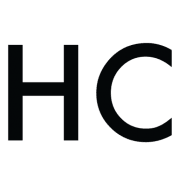 Relish
Offering more than 14,000 recipes plus features and DIYs on cooking, dining and entertaining, Relish celebrates America's love of food. Relish is about honoring cooking traditions while exploring new trends and ideas, which is why millions of people turn to both Relish.com and Relish Magazine for special occasion recipes, quick and easy weeknight suppers and culinary adventures.