Traveling in Finland or cooking an authentic Finnish meal can be a real treat. Check out these iconic foods that must be tried or join us at NORTH Festival for a taste of Finnish cuisine.
By Visit Finland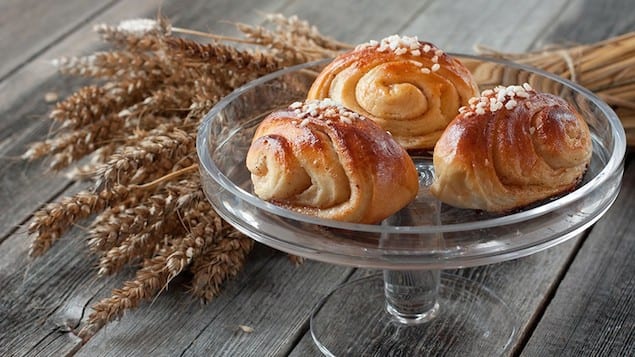 Finns are passionate about their food and they know how to celebrate it. Finns are also fiercely loyal to their culinary roots. Although you can buy just about anything your heart desires in Finland these days, go native when you are traveling and you will be in for a treat.
From September 23rd to September 28th, Honest Cooking will be hosting the Third Annual NORTH Festival celebrating Nordic food and chefs in the USA and abroad. Join the in on September 25th for a day of Finnish art, a pop-up dinner with Michelin-starred Chef Kari Aihinen, and an outdoor barbecue complete with Finnish cocktails. Stay tuned for ticket information on NORTH's website.
In Finland, market stalls everywhere overflow with seasonal produce and local delicacies. Festivals mark the arrival of favourite foods throughout the year. Finns even name pastries after their poets!
We've compiled a list of ten iconic foods that you must try – go on, don't be shy.
1. Karjalanpiirakka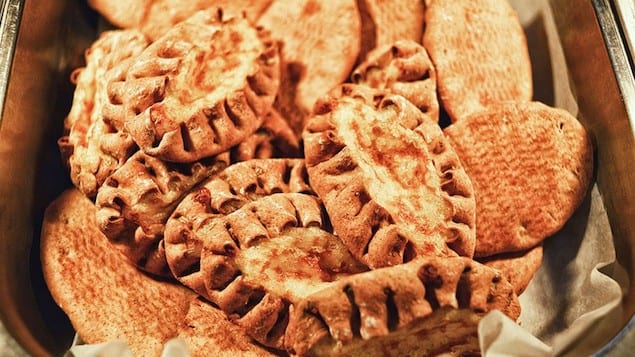 Karjalanpiirakka or Karelian pies, as they are also known, fit into your hand and melt in your mouth. The crust was traditionally made with rye flour and filled with potatoes, rice or carrots. They are particularly delicious with an egg butter spread on top! These pastries originated in the eastern province of Karelia. This is the mythical birthplace of Kalevala, the epic 19th century poem that has become an essential part of the Finnish national identity.
2. Kalakukko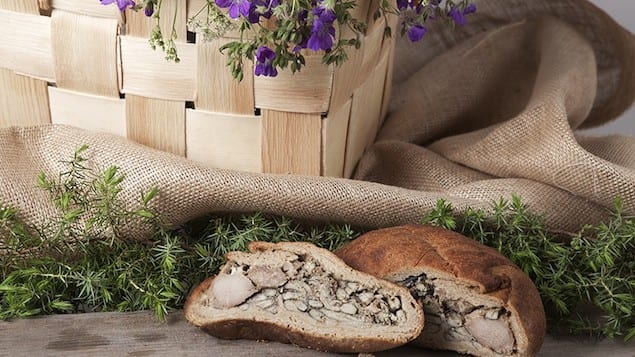 People used to think of Kalakukkos as a packed lunch, the rye-dough pie containing everything you needed for a complete meal. Kalakukko are similar to Karjalanpiirakka, but bigger in size and made with fish. They are most commonly filled with Muikku, a small herring-like fish found in the Lake District of Eastern Finland.
3. Grillimakkara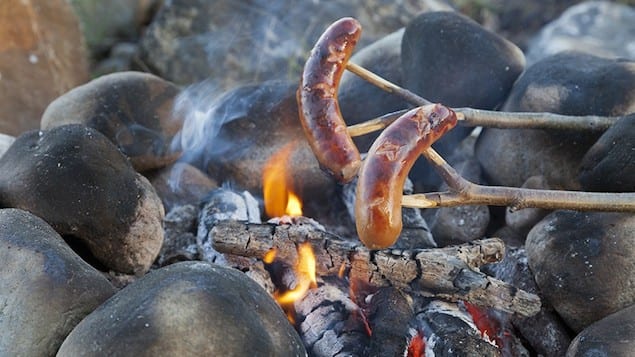 Children grow up eating this snack food both at the summer cottage and during winter around a campfire or at winter events such as Laskiainen. A Finnish summer is not complete without Grillimakkara. These big, fat sausages made for grilling are eaten with mustard and washed down with beer. Finns love them.
4. Rye Bread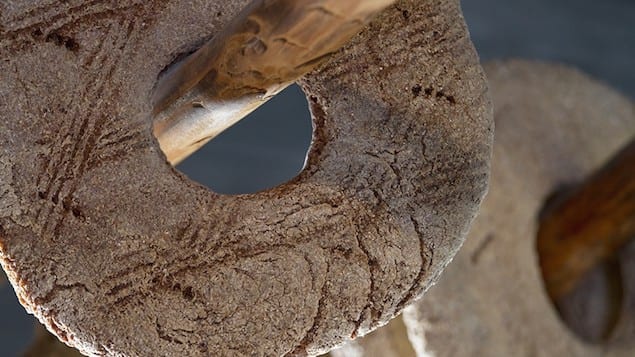 Rye Bread is dense and flat and very heavy but Finns will have it sent through the post when they are living abroad. Never mind the cost. Näkkileipä is the cracker version of rye bread and there are also many kinds, including the internationally-sold Finn Crisp cracker. They are eaten at breakfast with butter, cheese and other spreads, with soups at lunch or as an evening snack. Ruisleipä – Rye Bread, made from sour dough, is a staple of the Finnish diet. There are many varieties but the most popular and widely available is reikä leipä, meaning a bread with a hole. People used to hang their bread on poles from the rafters.
5. Korvapuusti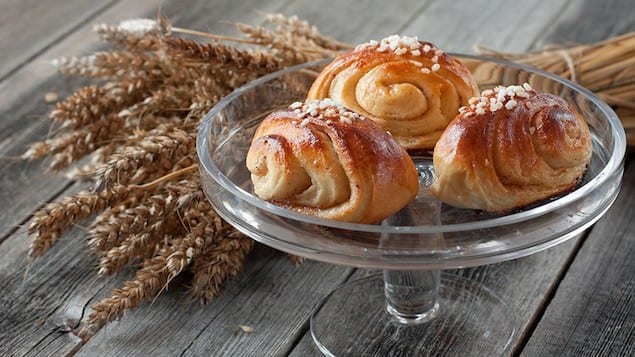 Usually eaten with a cup of coffee (Finns consume more coffee and perhaps more cinnamon buns than any other European nation), it is difficult to stop at just one. Or two. Korvapuusti translates into "slapped ears" in English but they are essentially cinnamon buns. And while Finland doesn't hold a patent on cinnamon buns, they might seriously make the best.
6. Summer Berries (and pies)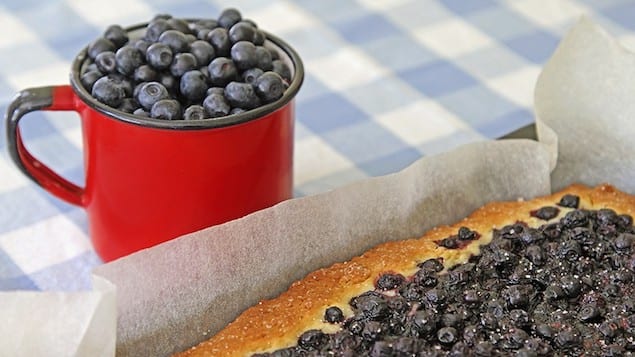 In July and August blueberries paint the Finnish forest. They are everywhere and could cause a sense of panic if you are not used to seeing them in such abundance. You will want to pick them all and freeze them for winter. Which the Finns do but they are best enjoyed in the summer months, on their own or in homemade pies. The Lingon is a wild Finnish berry which is tart and often made into jams and juices. But by far the most exquisite of the berries is the Cloudberry, which grows in the north of the country. Bright orange and sour, it is a delicacy whose appearance in the southern markets is fleeting and highly anticipated each summer.
See Also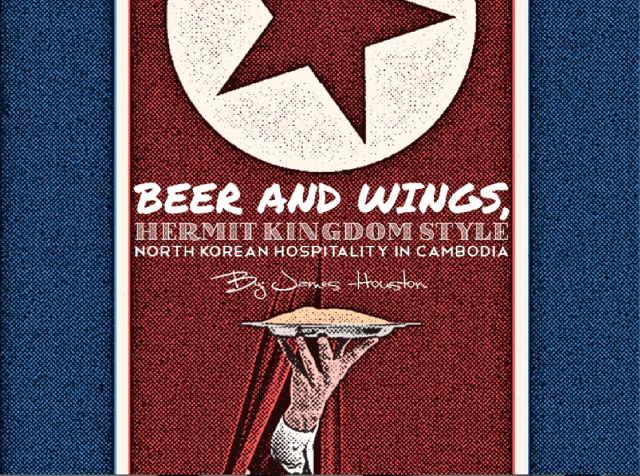 7. Fresh Fish, Mäti, New Potatoes and Chantrelle Sauce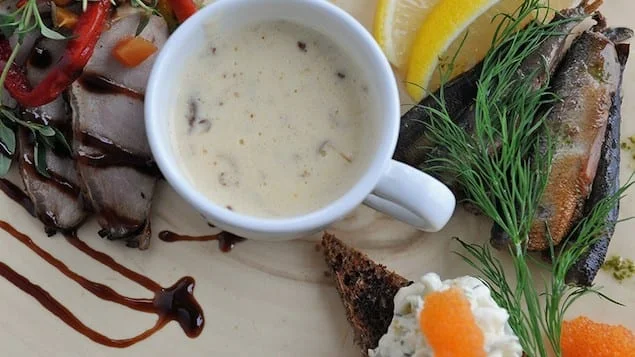 New potatoes are about as close to religion as you can get in Finnish food. Finns can talk about new potatoes for a long time, as the little spuds hold the promise of a summer still uncorked. They start to appear around midsummer and their harvest makes the local papers each year. ´New potatoes are superb with butter, dill and a little salt but with chanterelle sauce they are simply divine. Wild chanterelles are picked in the fall and form a sea of yellow in the forest when you find them. Fried in butter and mixed with cream, they are spectacular. But add a secret ingredient of browned baby carrots and you might actually die and go to heaven. This is a magic summer food combination. Salmon is often smoked in custom-made ovens that can be everything from an empty oil drum to a more elaborate structure made of wood or brick. It is essential to use low heat, allowing the fish to cook slowly and infusing it with a pleasant wood smoke taste. Mäti is fish roe, a sought-after delicacy, from common fresh water fish such as Whitefish and Vendace. It is traditionally served on top of toast and mixed with Smetana, a type of sour cream.
8. Crayfish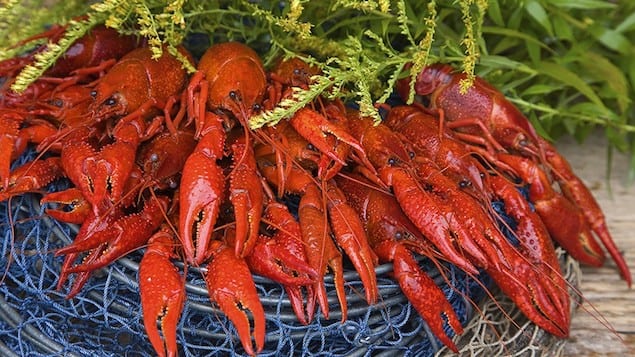 Crayfish parties or "kraftskiva", were originally a Swedish tradition that the Finns adopted and celebrate with finesse each summer. These small fresh water lobsters are considered a gourmet treat and they are not cheap. Which is why they are feted in style. Elegant and elaborate parties are thrown in honour of the Crayfish season which runs typically between July 21st and early fall. Crayfish parties or "kraftskiva", were originally a Swedish tradition that the Finns adopted and celebrate with finesse each summer. These small fresh water lobsters are considered a gourmet treat and they are not cheap. Which is why they are feted in style.
9. Reindeer Meat and Potato Mash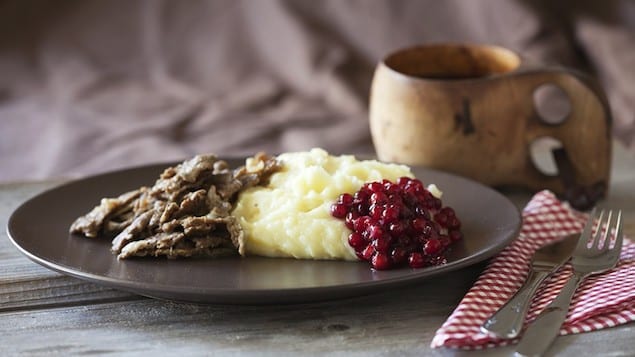 Reindeer are found in Finland's northern province of Lapland and their meat is one of the healthiest foods you can put on your plate according to recent studies. It is high in B-12, omega-3, omega-6 and lean. And it is delicious! Served with mashed potatoes, this dish is eaten throughout the country, in all seasons.
10. Leipäjuusto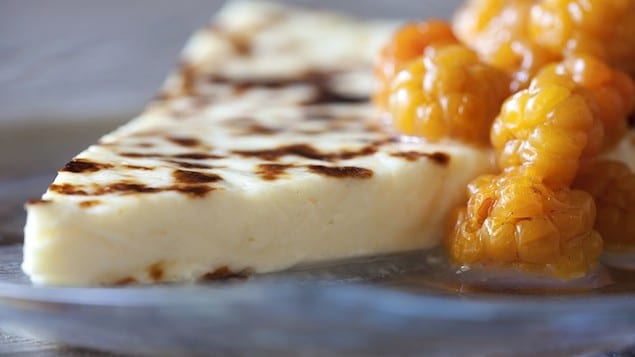 You can find these iconic foods in the markets and restaurants across Finland but there is no where better to sample the local fare than in someone's home. Known in English as "Finnish Squeaky Cheese" and also called Juustoleipä or "cheese bread", this mild cheese is most often made from cow's milk but can also be made from reindeer or goat's milk. The milk is first curdled and then fried or baked in a pie tin and cut in wedges. It is most delicious with cloudberry jam!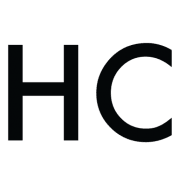 NORTH Festival
NORTH is the first ever Nordic Food Festival to be held in New York City. At NORTH, you will have the chance to taste the food from some of the most famous Nordic chefs, learn how to cook Nordic specialities and be inspired by master classes featuring the best of what the Nordic region has to offer.