From Pinot Noirs to Cabernet Sauvignon, California's premium wine area; Sonoma County makes an adventure to NYC. Introducing the East Coast to what great premium quality wines taste like.
Within the 17 wine regions of the county including the Russian River Valley, Alexander Valley and Sonoma Valley, over 100 great wines are produced. Hence, no need to travel to Italy, France or Spain, when California's Sonoma County is blossoming, rather overflowing with red, white and bubbling wines.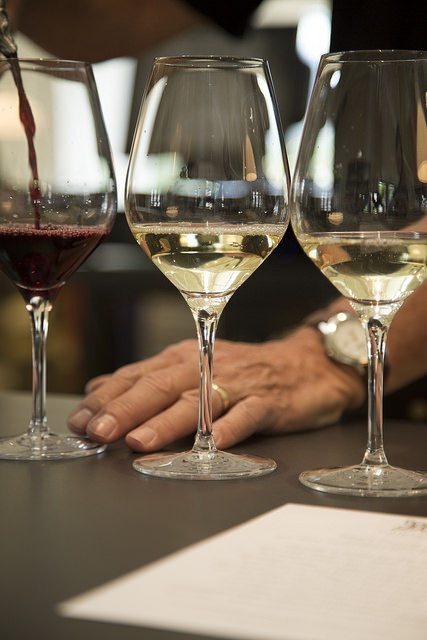 Sonoma in the City; is the annual event where the great wines of Sonoma county comes to NYC. Here knowledgeable, passionate wine stewards and grape growers of the 17 regions share and inform Sonoma's great wine culture to guests.  Tables are set up with the wines, guests walk around freely, swirling, smelling and tasting, the great wines. Making sure to note what wines should be selected for their next gathering and where the great wines can be purchased in New York.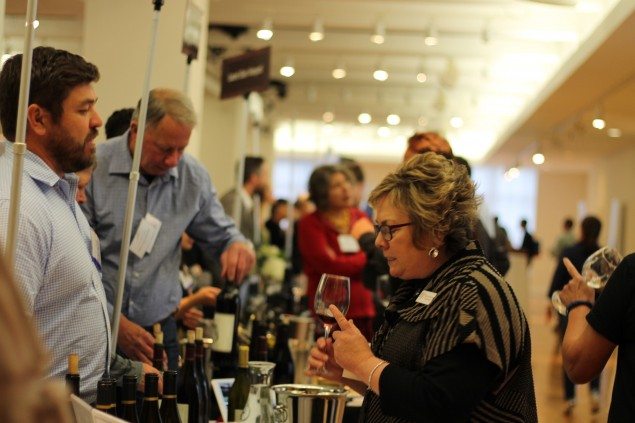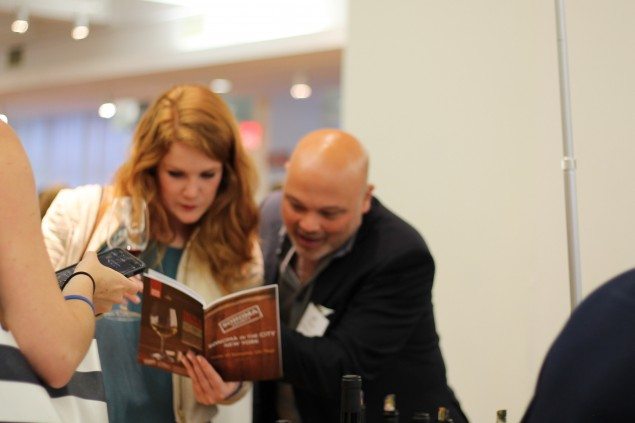 What makes these wines great is the fact that each regions' grape growers share the similar mindset to not treat grapes as a commodity, rather as a natural product of the land.  Vinters and winemakers use these grapes with varying textures and tastes (dependent on the climate and ageing process) to create Sonoma's premium wines.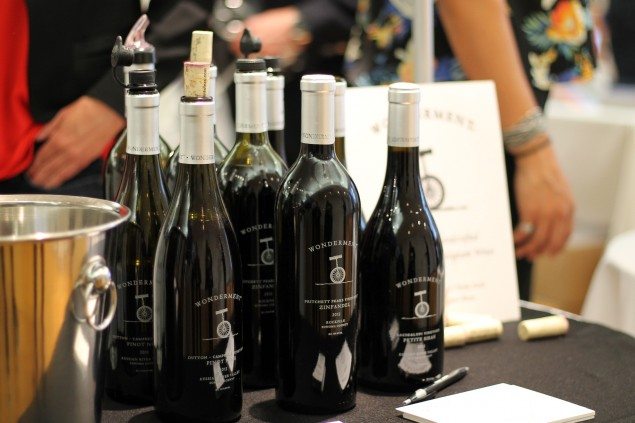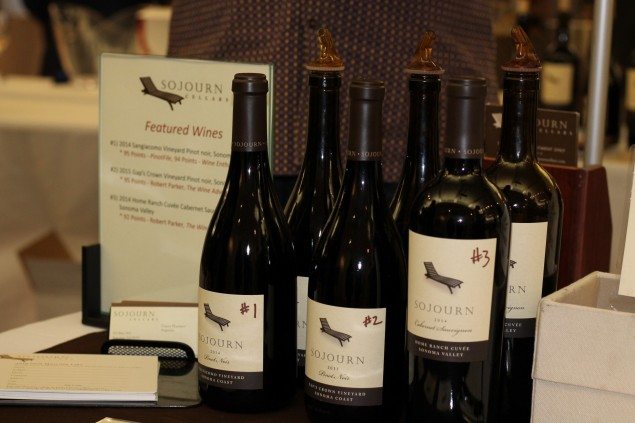 According to Laura Williamson, Master Sommelier and Bestselling Author of the book, Unlock Your Palate, she states "It is the layered diversification of grapes and wine styles anchored by extraordinary quality yield the unique vantage point for Sonoma County, providing numerous options for food-friendly wines across multiple cuisines."
Popular varietals from the regions include:
Pinot Noir:  a Native to the Burgundy region of France which has the perfect climate combined with  complex soil types. The soil and climate results in wines having bright fruit focused aromas; from wild red berries to red and black cherries. Also notes of baking spices like cinnamon are common. They have a rich taste ripe balanced by bright acidity.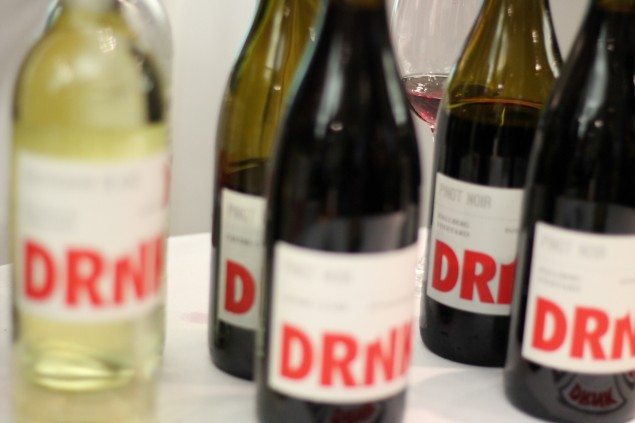 Sonoma County's Selects include:
Bruliam Wine– Their 2015 Russian River Valley Pinot Noir (Torrey Hill) has notes of  baking spice, berries and flowers. A light pinot noir with bursts of pomegranate  and cranberry, a touch of earthiness and cinnamon and a smooth finish.
DRNK Wine– Try their 2014 Pinot Noir, Cavers Cuvée, Russian River Valley. An aromatic, ruby red wine. The wine exudes primary aromas of red fruits like cherry, raspberry, and pomegranate. Then secondary aromas of cola, baking spice, toffee, vanilla, and roasted beans. The finish is spice and peppercorn.
Try pairing the heavy red with a Roasted Rack of Lamb recipe.
Chardonnay is a full bodied wine and dominates Sonoma County's white wine category similar to that in Burgundy France. Like Pinot Noir, Chardonnay rarely has to share a bottle with other grape varieties in a blend.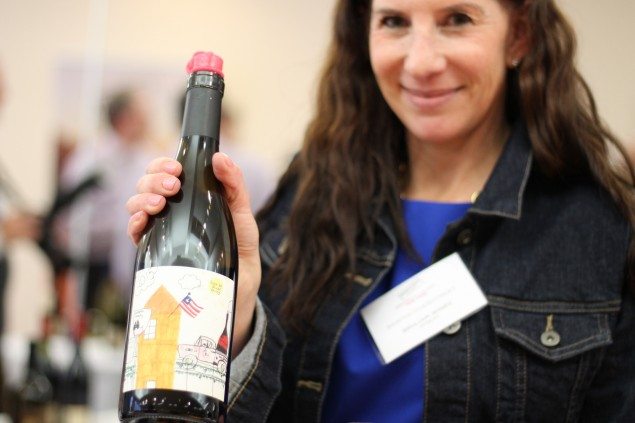 See Also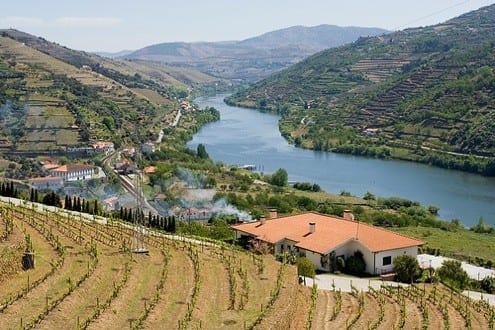 Sonoma County's Selects include:Portfolio of wines that represent the heart of Sonoma County
Fog Crest Vineyard– fine-grained, marine sandstone from this vineyard located in the Russian River Valley yields their Chardonnay Laguna West and Estate 2014
Merriam Vineyards: also located in the Russian River Valley, California-crafted French-style wines. Have a tropical experience with their Bacigalupi, 100% Chardonnay wine. Scents of papaya, orange honeysuckle, butterscotch and spice, and textures of stone fruit, honey and melon.
Frei Brothers– An appellant from the Russian River Valley, Frei Brothers Chardonnay is a soft and complex wine displaying flavors of  apple and oranges, complemented with notes of butter and toast.
Pair this white wine with a Barley and Tuna Stuffed Tomatoes appetizer for an upcoming soiree.
Sauvignon Blanc: Also from France, this dry wine is often compared but is different from Chardonnay.
Sauvignon Blanc has more herbal flavors and is commonly paired with foods that use more green vegetables in their preparation and goes well with lighter vinegar-based sauces or green sauces. It is recommended to pair this wine with soft, goat cheese, here is a recipe on How to make your own goat cheese.
Other available popular wine varietals in the County include:
Cabernet Sauvignon
Malbec
Merlot
Pinot Gris
Zinfandel
Rosé
For more information on the Great Wines of Sonoma County visit Sonoma County Vintners, Sonoma County Winegrowers & Sonoma County Tourism.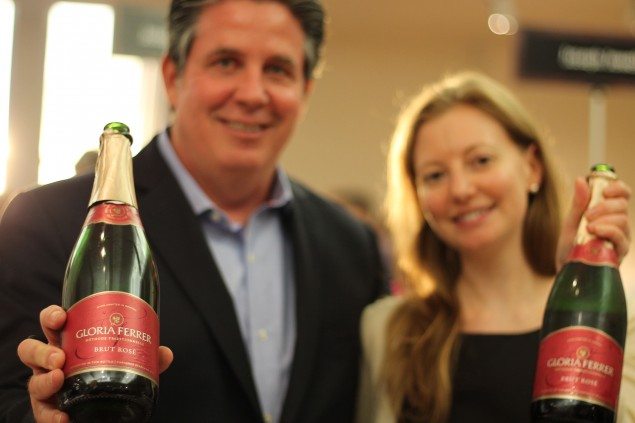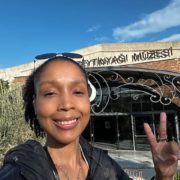 Alyssa Holder
Alyssa Holder is a writer specializing in food and travel topics since 2015.