Tuna is arguably the most versatile of proteins; you can eat it raw, canned, with fruit, salad, or grilled. With it's healthy properties and ease of preparation, use these ideas to bring tuna to the table as a regular staple on the family menu.
By Lauren Clason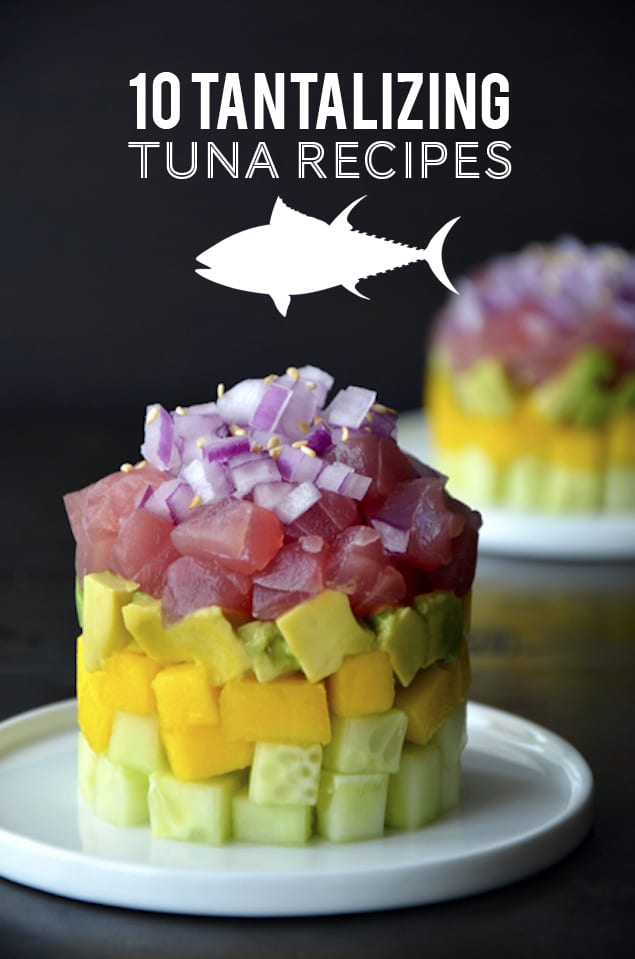 The nutritional aspects of tuna can't be ignored: loaded with omega-3 fatty acids, protein and iron. Since it only takes a few minutes to cook (or to not cook at all), and since it pairs so beautifully with a wide range of foods, tuna is an easy way to break from the norm.
The benefits of omega-3 foods include reduced cholesterol, higher immunity and lower blood pressure. While there is a lot of talk about mercury ingestion, an average intake of fish twice a week is generally considered safe. (Pregnant and breastfeeding women, of course, should be more careful than most.) Additionally, canned tuna has developed a bad rap among the gourmet foodie crowd, but that doesn't mean it's all tuna should be ignored. If you are not using fresh tuna, choose the canned brands that sell their tuna in olive oil instead of water, which locks in nutrients and preserves the healthful components of the fish.
Here are some great ways to include tuna in your kids' meals as well as your cocktail parties.
1. Ahi Tuna Stacks with Ginger Lime Dressing
A simple, elegant appetizer to dress up a cocktail party or an easy weekday lunch, this dish combines fruity flavors with the tuna's buttery texture. Plus, avocado tastes good with anything, but it pairs particularly well with this fish. Get the recipe.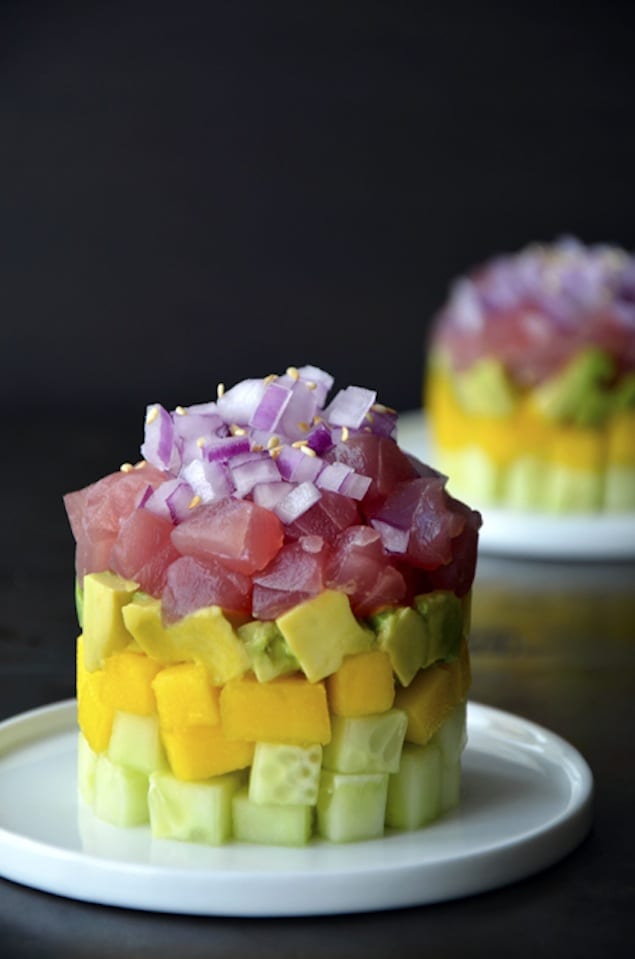 www.justataste.com
2. Tuna Stuffed Tomatoes
Cut the carbs and try this version of a tuna sandwich, with a tomato in place of the bread. These little vegetable poppers are the perfect pre-dinner snack. Get the recipe.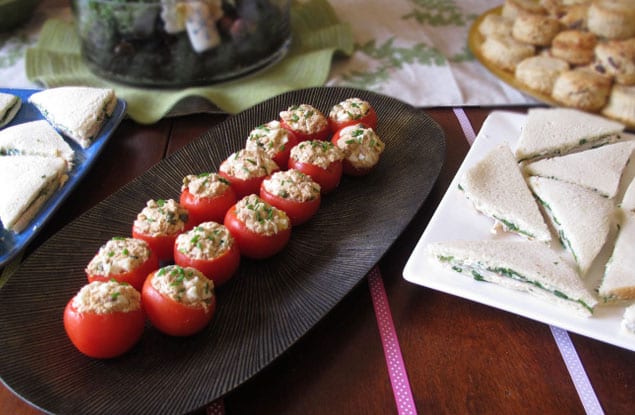 www.motherwouldknow.com
3. Tuna and Broccoli Quinoa Patties with Lemon Caper Patties
No need for a bun with these seafood burgers. Quinoa and tuna are a healthier filler than beef, and the lemon caper sauce is enough pizzazz to fill in for the rest of the typical burger condiments.  Get the recipe.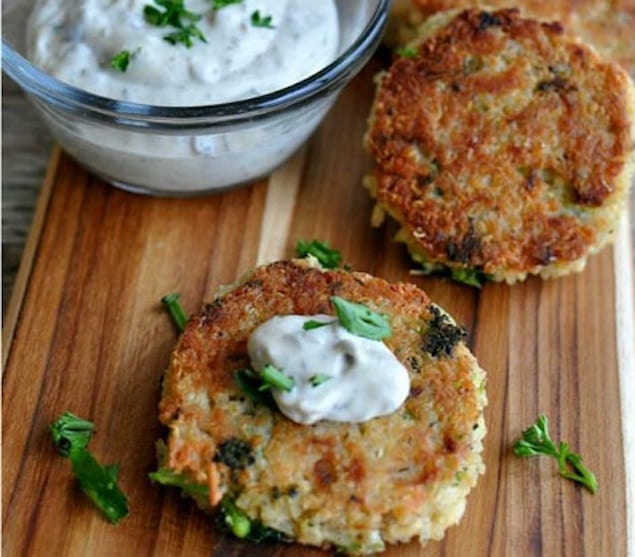 www.allergyfreealaska.com
4. Tuna Avocado Boats
A perfect combination of lightly balanced flavors. Pita or tortilla chips could offset the creamy texture. Bonus: it comes in its own serving dish! Get the recipe.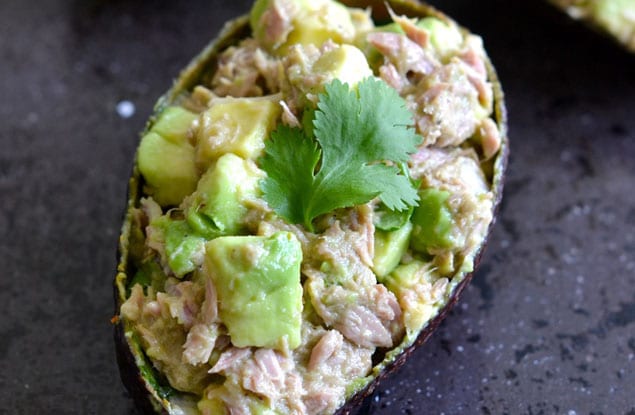 notenoughcinnamon.com
5. Tuna Cheddar Lunchbox Bites
Mini tuna quiches make a fun and tasty lunch for the kids, and the fun size makes them more appealing for tiny fingers. Get the recipe.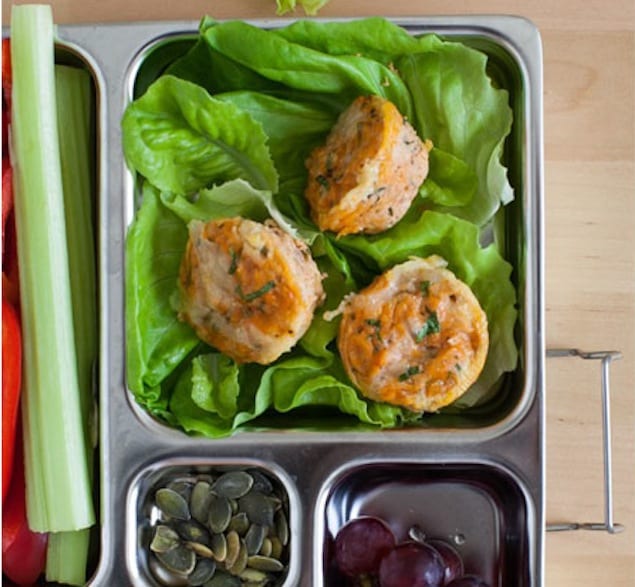 www.simplebites.net
6. Tuna Poke
Tuna is a staple of the Hawaiian diet, so who better to turn to for a refreshing break from the norm? Dice and toss raw tuna with scallions, seaweed and sesame oil for a luau in your mouth. Get the recipe.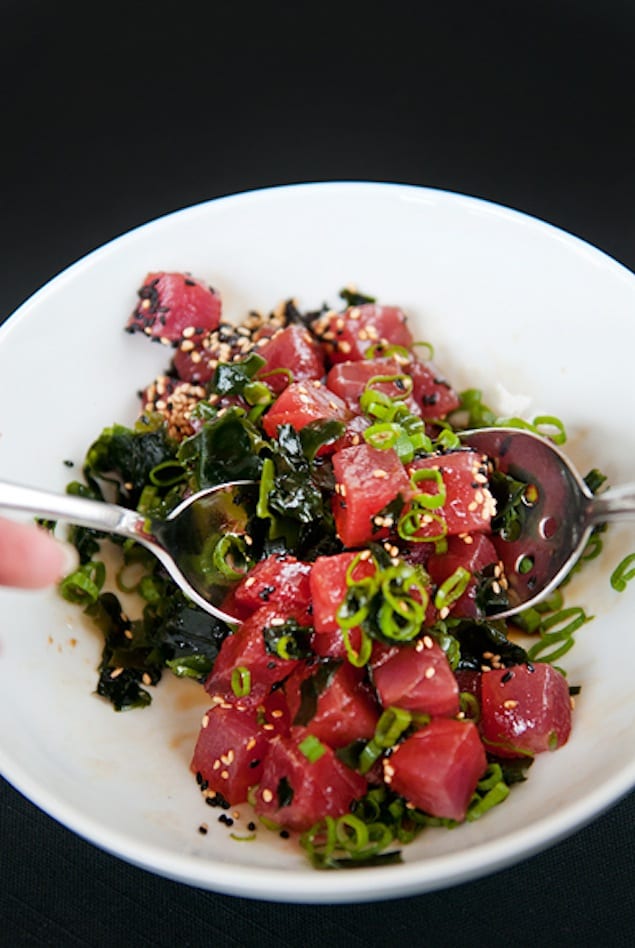 userealbutter.com
7. Grilled Salt and Pepper Tuna Steaks
Sometimes we get so caught up in creating new combos that we forget the brilliance of simplicity. Nothing complements a grilled seafood entree like a little salt, pepper and a good olive oil. Get the recipe.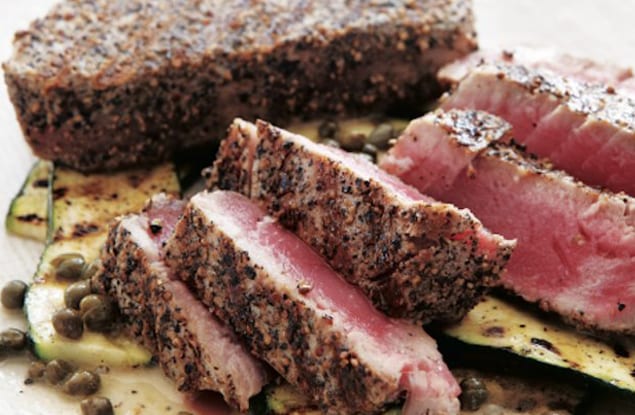 foodrepublic.com
8. Grilled Tuna with Mango Salsa
Tuna is a protein that pairs beautifully with fruity flavors like this mango salsa, and you can easily save the extra marinade to use for other summer dishes as well. Get the recipe.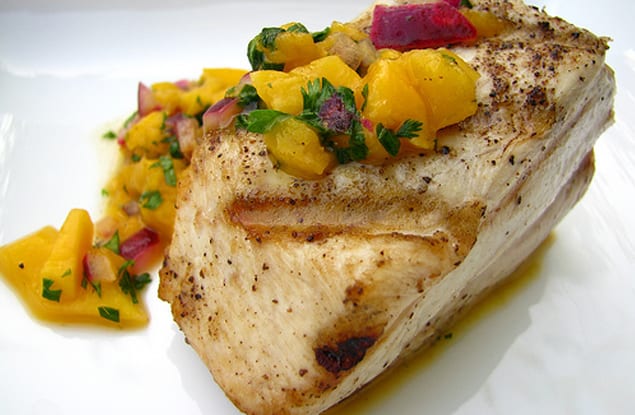 foodista.com
9. Grilled Tuna Cheese Sandwich
A healthier twist on the classic we all know and love. Whole-grain bread, coconut oil, Greek yogurt and avocado pack this sandwich full of nutrients. Your kids won't suspect a thing. Get the recipe.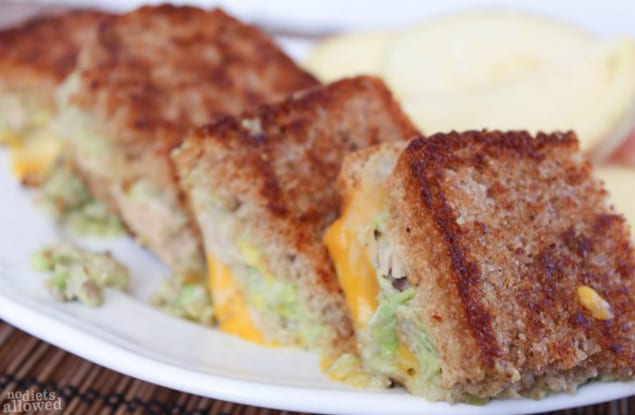 whatscookingwithruthie.com
10. Grilled Tuna Avocado Kabobs
A lime juice marinade makes these fishy skewers sizzle with the tang of a summer barbeque. Grapefruit and zucchini are offset by the fresh mint and chives. Get the recipe.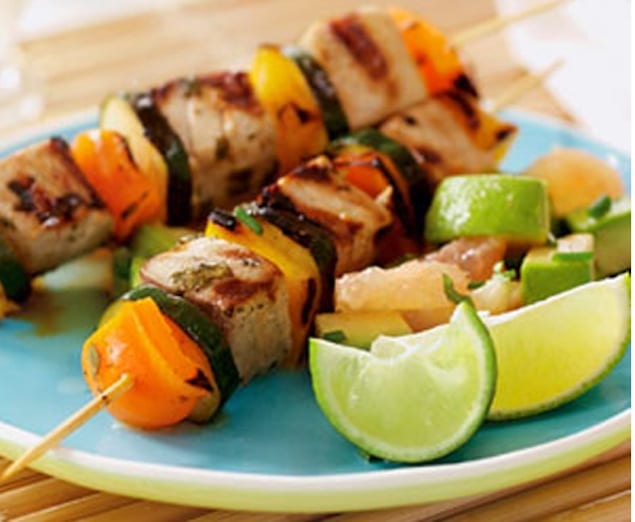 recipe.com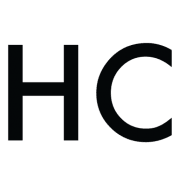 Lauren Clason
Lauren is a freelance writer based in Washington, DC. She is known to order the most bizarre thing on the menu when dining out, and she still calls her mother when she can't remember Grandma's recipes.