This fresh Tart Cherry can be served with chips, over cream cheese or as a side dish.
By Kurt Winner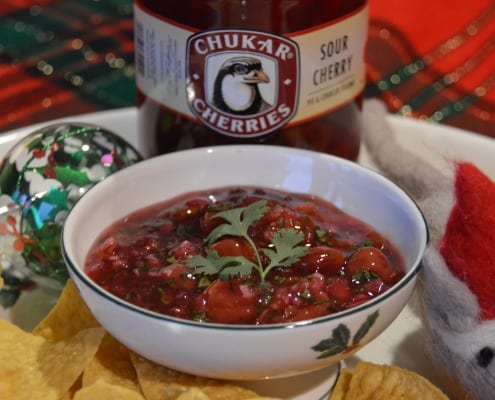 Tart Chukar Cherry Salsa - Perfect Holiday Treat From The Pacific Northwest
This fresh Tart Chukar Cherry can be served with chips, over cream cheese or as a side dish.
Ingredients
1 29.5 Ounce jar of locally grown Chukar Cherries brand sour cherry pie/cobbler filling
½-3/4 Jalapeno pepper seeds and ribs removed and diced. Set the seeds and ribs aside and add if you want more heat
½ Red onion cut into eights
4 Cloves of garlic roughly sliced
4 Tbs cider vinegar
Juice of ½ lime
¼-½ Cup fresh cilantro roughly chopped
Pinch of sea salt
Instructions
Pour entire contents of the cobbler filling into a large enough bowl, set aside.
Place the garlic, lime juice, jalapeno salt and vinegar in a food processor and run it until the garlic is fully incorporated. If you like your cilantro very fine you can add it here and grind more.
Next add the onion, pulse the mixture until you reach the desired consistency.
Pour the entire contents into the cobbler filling and gently stir.
Adjust the seasoning levels here to your liking. I would suggest ordering a lot of the filling, because if you have salsa lovers, one jar will just not be enough. This would also make perfect as a holiday or hostess gift. Chukar Cherries offers flat rate shipping for $8.95. So it's worth your while, and much more economical to purchase multiple items. They also carry jellies, candies, cakes, nuts and of course all things cherry. This salsa would also make a delicious side dish for a holiday ham. For up to date information on specials, wedding favors, corporate gifts, recipes and the Chukar story visit http://www.chukar.com/.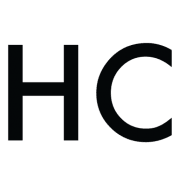 Kurt Winner
Raised in New York, Kurt enjoyed the homestyle German cooking of his grandmother, who in Germany owned a bakery, and of his Italian stepmothers rustic food. He then moved to live in Hawaii for ten years turning him into a sashimi fanatic. Kurt now calls the Portland Oregon area home. You can find his writing and photography in The Epoch Times, Afar.com and the East County Gazette.