There's nothing fancy about this appetizer, just the layer of great flavors that compliment each other like spice sweet potatoes and sweet-tangy chevre.
By Soni Sinha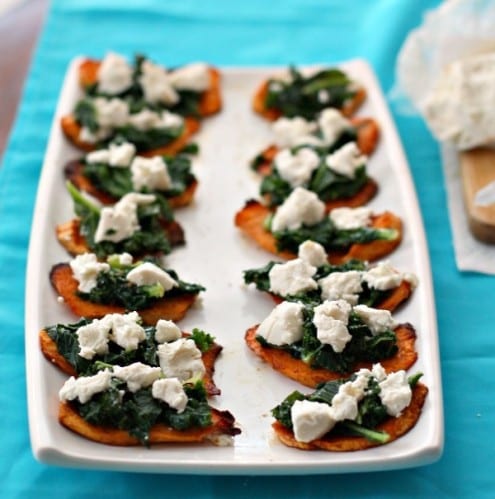 Sweet Potato, Kale and Goat Cheese Bites
There's nothing fancy about this appetizer, just the layer of great flavors that compliment each other like spice sweet potatoes and sweet-tangy chevre.
Ingredients
Chevre with Honey-1/4 log
Sweet Potatoes-3 sliced at an angle
Ground Cumin-2 tsp
Cayenne or Red chili Powder-1/2 tsp
Salt- to taste
Olive Oil-2 tbsp
For the Kale
Fresh Kale leaves chopped-3 cups
Crushed Garlic- 1 clove
Extra Virgin Olive Oil-1 tbsp
Salt- to taste
Instructions
Preheat the oven to 375 degrees.
Mix all the spices and coat the sliced Sweet Potatoes on both sides.
On a foil lined oiled baking sheet, arrange the Sweet Potatoes in a single layer.Drizzle Olive Oil all over on both sides.
Bake for about 20-25 minutes until you see them turning slightly golden.
Turn off the oven.Arrange them in a tray using tongs.
Meanwhile in a pan heat the olive oil.Add the crushed garlic followed by Kale.Add a little salt and cook just until they've wilted just a little.
Empty in a bowl and keep aside.
To assemble
Top about a tbsp of Kale on top of each Sweet Potato bite followed by some roughly crumbled Goat's Cheese. Enjoy!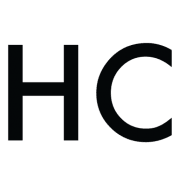 Soni Sinha
Soni is a recipe developer, food writer/blogger who creates recipes with a healthy Indian twist. She is a passionate cook and her recipes cater to readers who are are willing to try contemporary Indian flavors in wide ranging fusion dishes that she creates.She shares all her cooking adventures on her blog Soni's Food.