Spelt Apple Pancakes. This recipe has all the flavors of apple pie, without the sugar.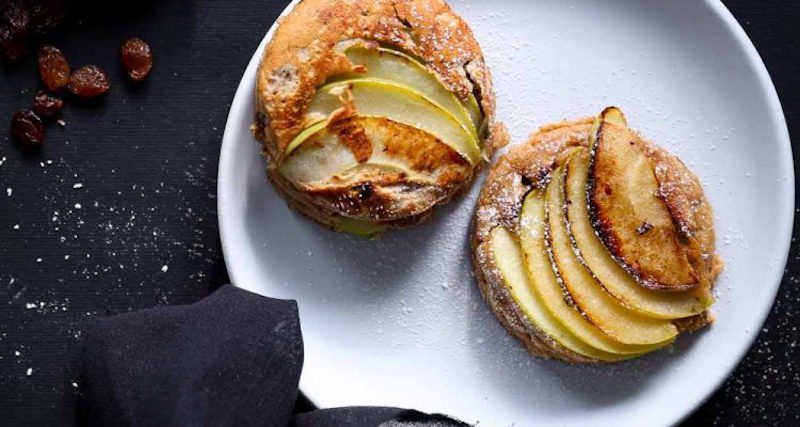 It's time for roasts, hearty stews and mushrooms. Blankets and hot chocolate. Crisp apples and poached pears. The scent of cinnamon in the morning, and a big mug of steaming hot tea to get you going.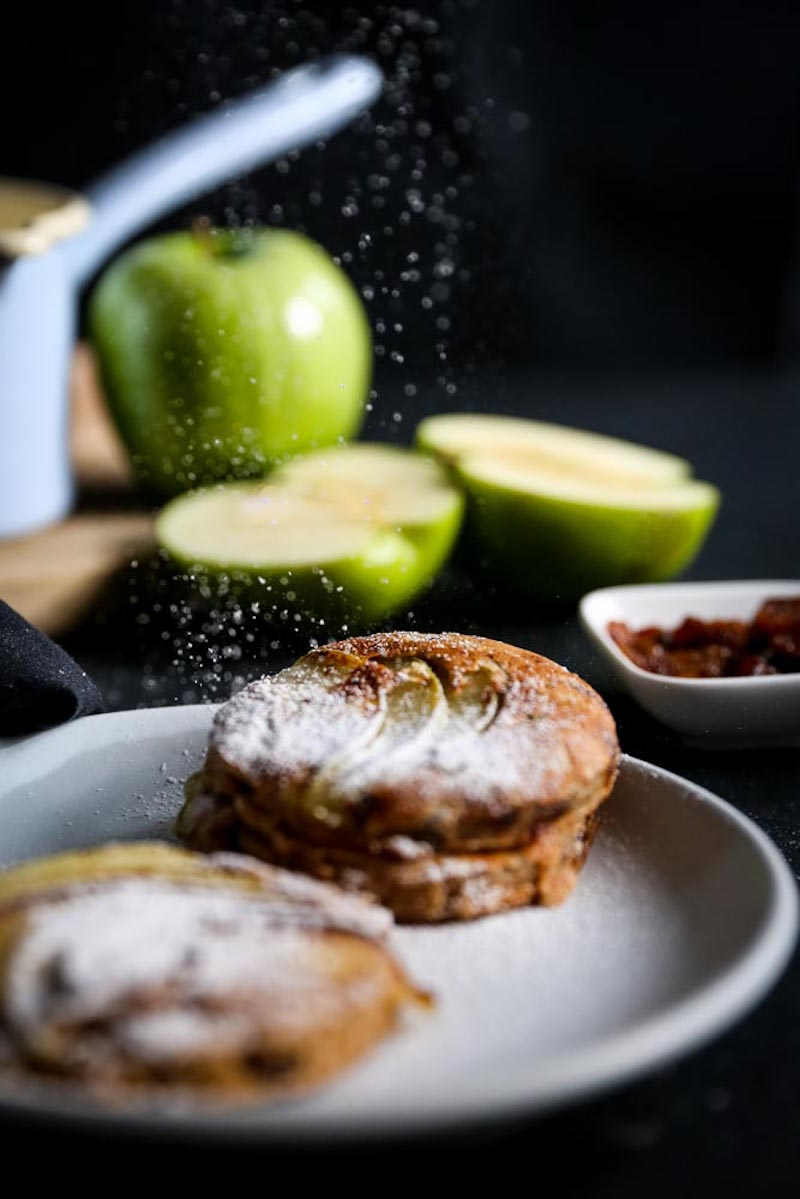 These spelt apple pancakes are everything a lazy Sunday morning could ask for. Sweet like apple pie and healthy-ish because there's no added sugar (the apple pie flavour comes from the cinnamon, raisins and apples). I decided to dust over some icing sugar for a bit of a sweet touch (and because it's pretty) but they can perfectly do without.
See Also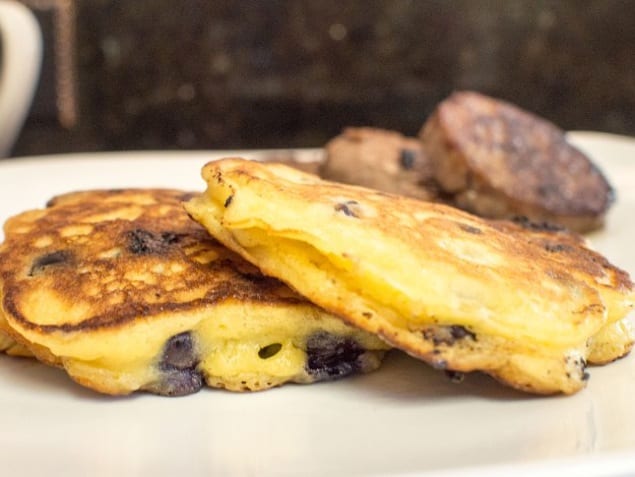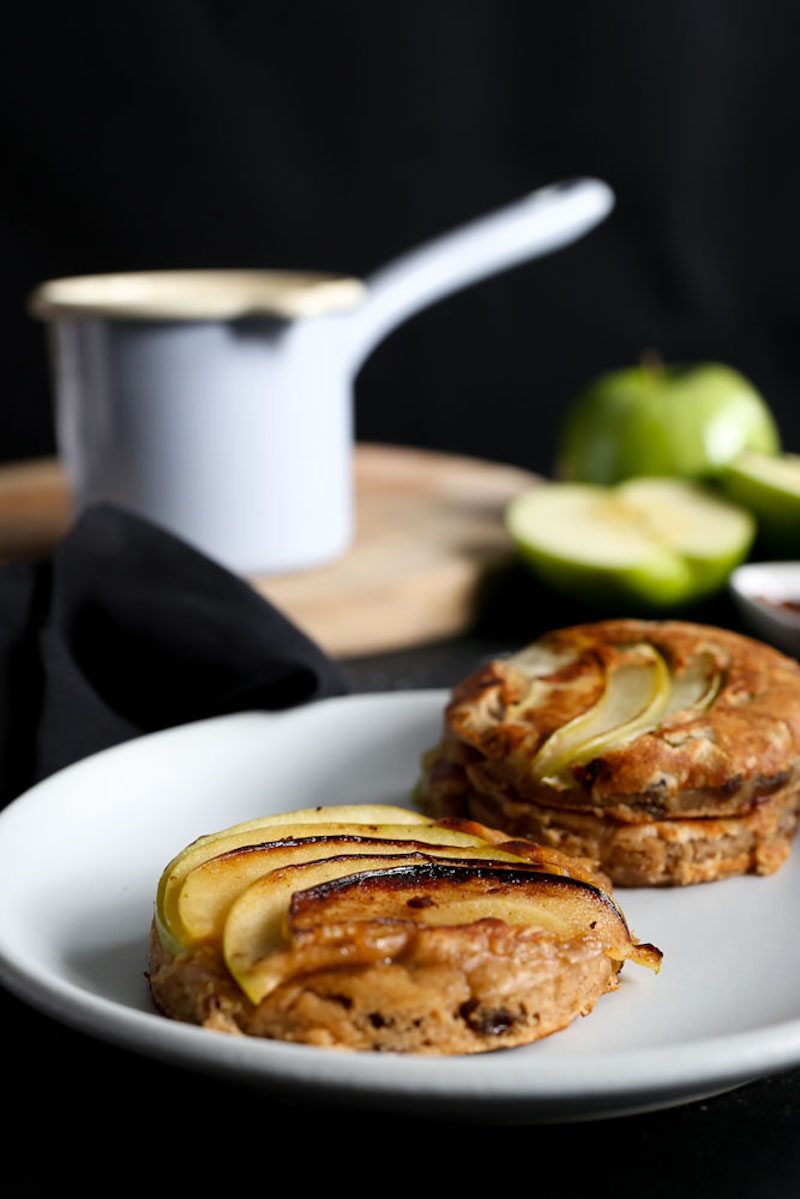 Print
Spelt flour

100

gr (

2/3 cup

)
Baking powder

2 tsp

Ground cinnamon

1

(

5 tsp

)
Pinch of salt
Egg (1)
Milk

100

ml (

1/3 cup

+ 2,

5 tbsp

)
Raisins (2 tbsp)
Apple (1 in very thin slices)
Oil (for baking)
---
Instructions
Mix the flour, baking powder, cinnamon and salt together in a big bowl
Add the egg and milk, whisk until well combined
Gently stir in the raisins
Heat a bit of oil in a non-stick skillet
Use a big spoon to scoop in a bit of the batter for your first pancake
Let bake on low heat and after about 2 minutes, once the batter is a bit firmer, lay on a few slices of apple in a fan shape (this way they don't sink immediately to the bottom)
Bake until golden on both sides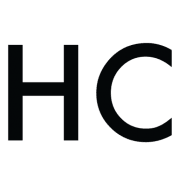 Eva Lambooij
Eva blogs on www.evainthekitchen.com and writes for Dutch the Magazine. Eva is Dutch and lives in both Paris, France as Utrecht, the Netherlands. Cooking for the people she loves is what makes her happy. On her blog she shares her favourite recipes, along with her favourite restaurants in Paris. She believes food should be enjoyed and although she loves cooking, her recipes don't require a full chefs training, nor 25 ingredients. Cooking is fun, so she encourages you to experiment, don't be afraid of making mistakes in the kitchen (because frankly, we all do). Who know's what you'll come up with. Bon appétit!