Sponsored Post: It's the perfect time of the year to remember to be a little sweeter. Whether it's dropping off dinner for a neighbor or bringing in a treat for your coworkers, let's be sweet more often. We've partnered with the North Carolina SweetPotato Commission to bring you some sweet inspiration.
Roast some sweet potatoes and be inspired with these six different, delicious ways to stuff them. There's a topping for everyone.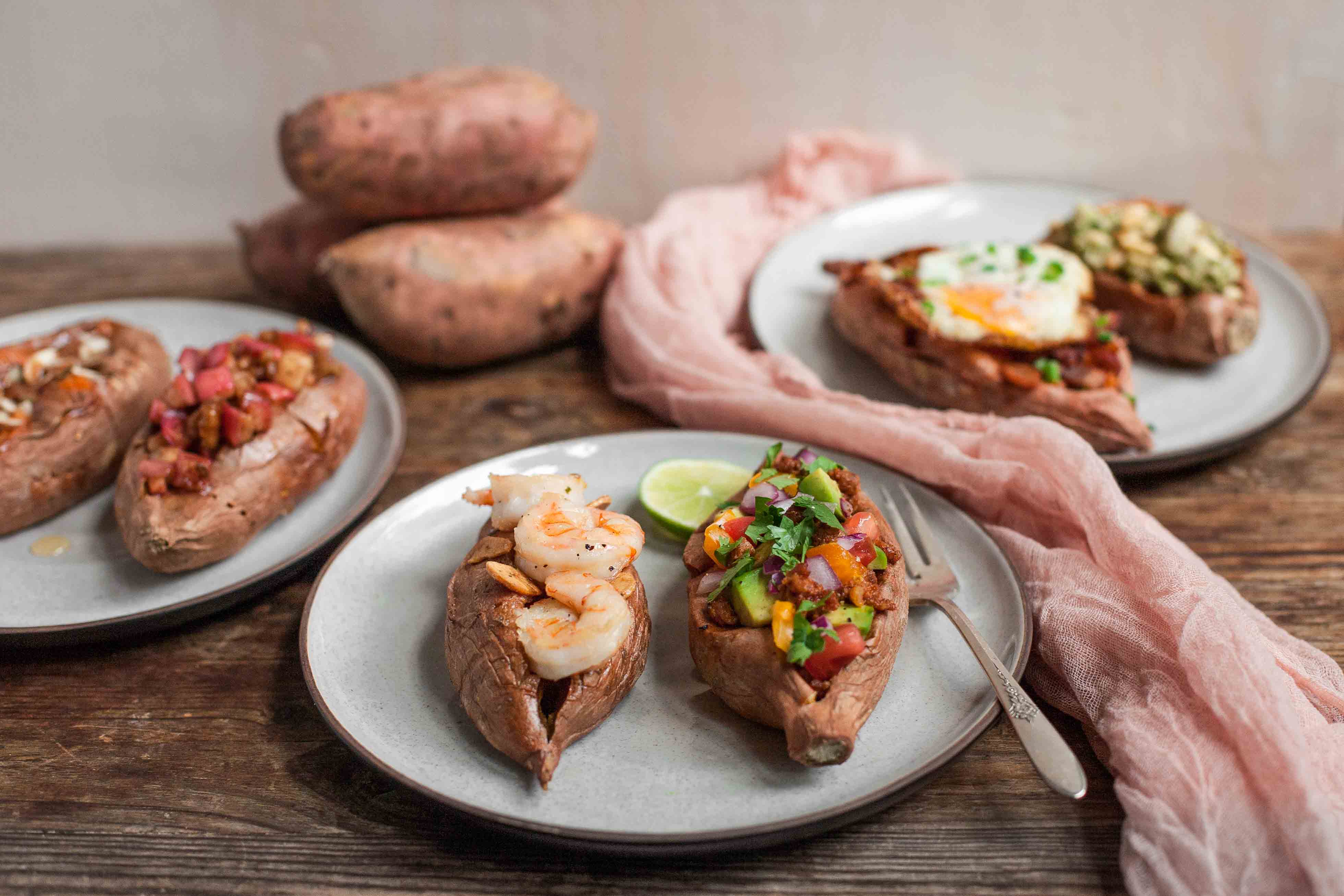 I'm here today to tell you about a delicious meal idea that that is certainly perfect for any busy night (or day or even morning) of the year when you need some fast and healthy grub.
It's six ways to top roasted sweet potatoes! With four savory and two sweet options, there is something for everyone here. In the savory camp, we've got a breakfast sweet potato, a pesto chicken sweet potato, a chorizo avocado sweet potato, and a garlic shrimp sweet potato. And playing for team sweet sweet potato (double sweet!), we have an apple walnut sweet potato and a spiced almond butter and honey sweet potato.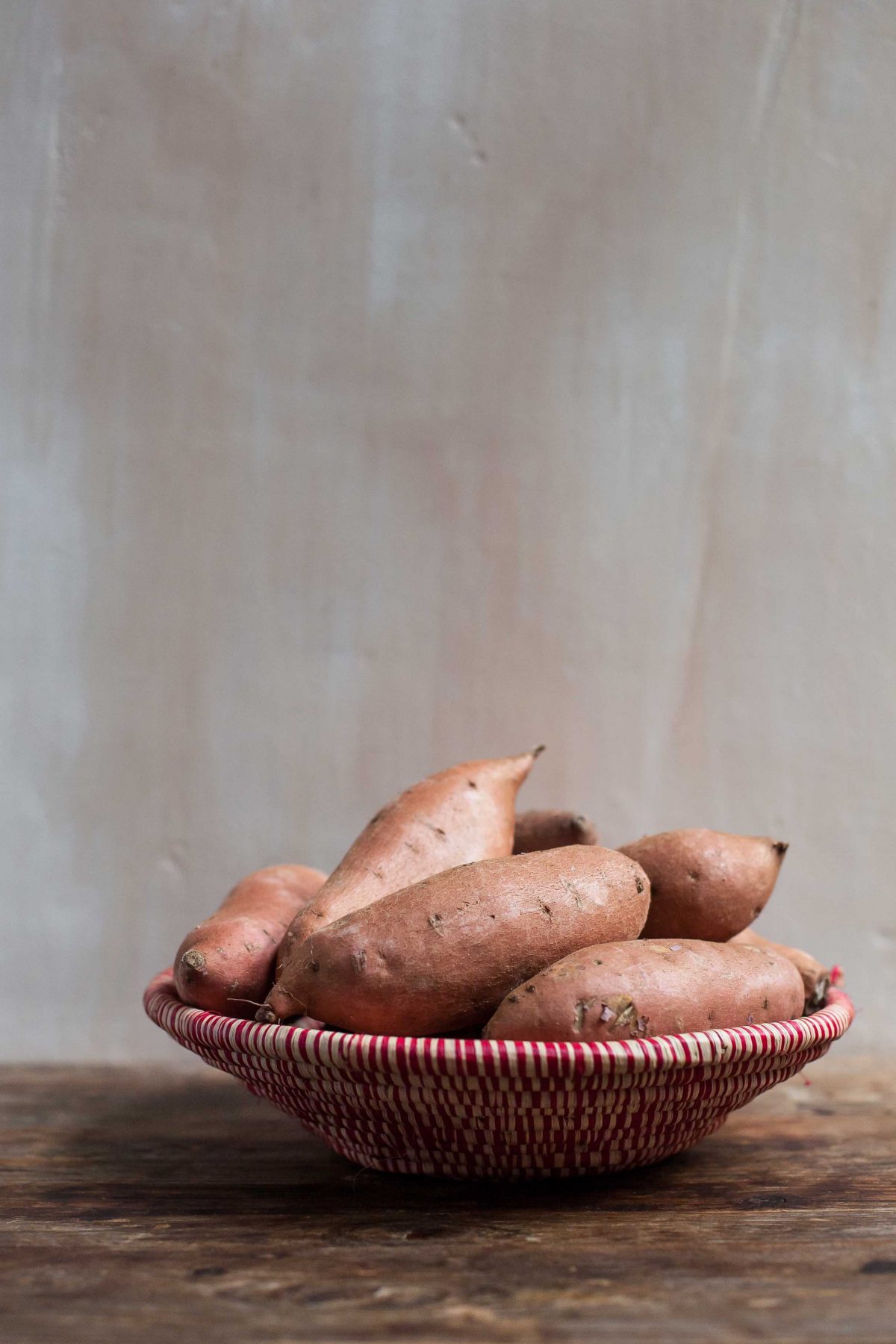 The canvas for all these delightful combinations is the humble sweet potato, which is full of Vitamin A, fiber, and plenty of natural sweetness. It's so easy to roast a bunch of sweet potatoes and prep a few toppings, and then everyone can dress their sweet potato up to taste. Although it's really hard to pick a favorite, I have a particularly large amount of love for the breakfast sweet potato and the chorizo avocado sweet potato. Which one do you think you'll like best?
I was so excited when the North Carolina SweetPotato Commission asked me to help them spread some sweetness and sweet potato love around World Kindness Day, which was on November 13th. Things can be super busy this time of year, but it's important to remember to be sweet as often as possible, whether that means whipping up these roasted sweet potatoes and toppings for your friends and family or taking the time to help someone in need. I love the idea of sweet potatoes adding more literal sweetness to our lives as well as reminding us to be sweet to the people around us.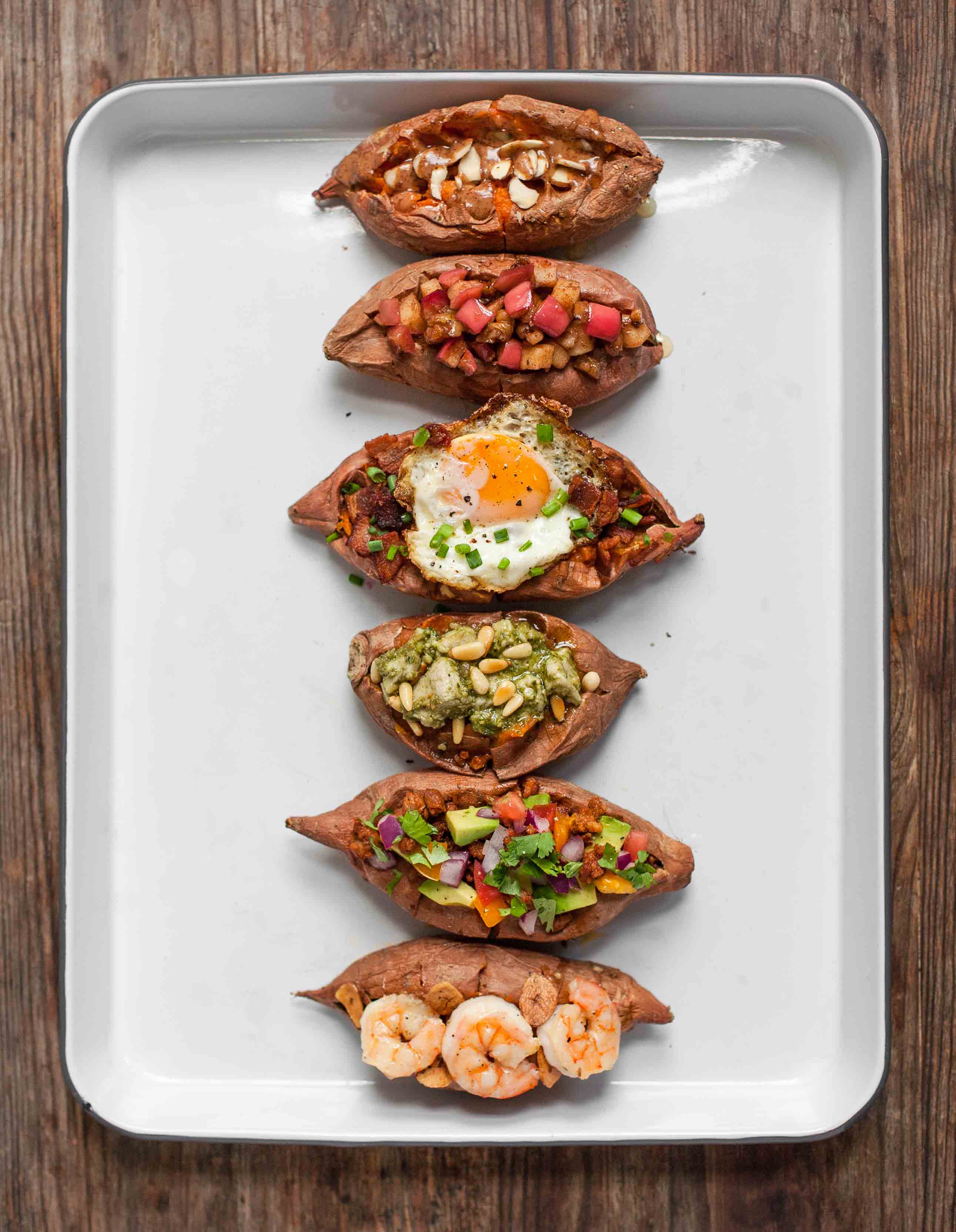 Speaking of sweet, the North Carolina SweetPotato Commission will be giving a lucky reader TWO Vitamix blenders–one to keep and one to give away. Scroll to the bottom of this post to enter!
CLICK HERE FOR THE STUFFED SWEET POTATOES RECIPES.
Fun fact: North Carolina has grown more sweet potatoes than any other state since 1971. Isn't that cool? And you probably already know this, but sweet potatoes are good any way you slice them, from spiralized into pasta to shredded into latkes to thinly sliced into a gratin. You can even use them as burger buns! You can also try sweet potato crostini, sweet potato toast's more elegant, cocktail-party-ready cousin: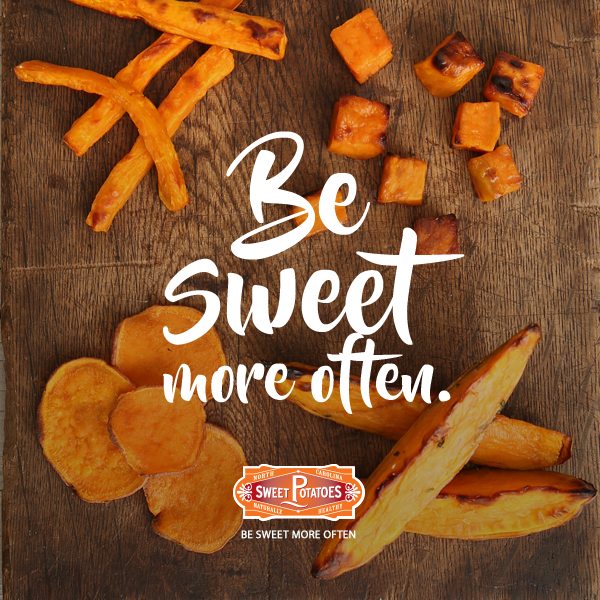 For even more sweet inspiration, check out this video.
Becky Winkler
Becky Winkler is an enthusiastic eater who shares paleo and gluten-free recipes on her blog, A Calculated Whisk. She enjoys chopping chocolate, salting dessert, searing short ribs, and taking pictures. In her other life, she's a grad student in Boston.