Try this flexible salad to incorporate your favorite grain and a plethora of available spring produce and then top it off with a simple, but super delicious lemon dill dressing.
By Taylor Kadlec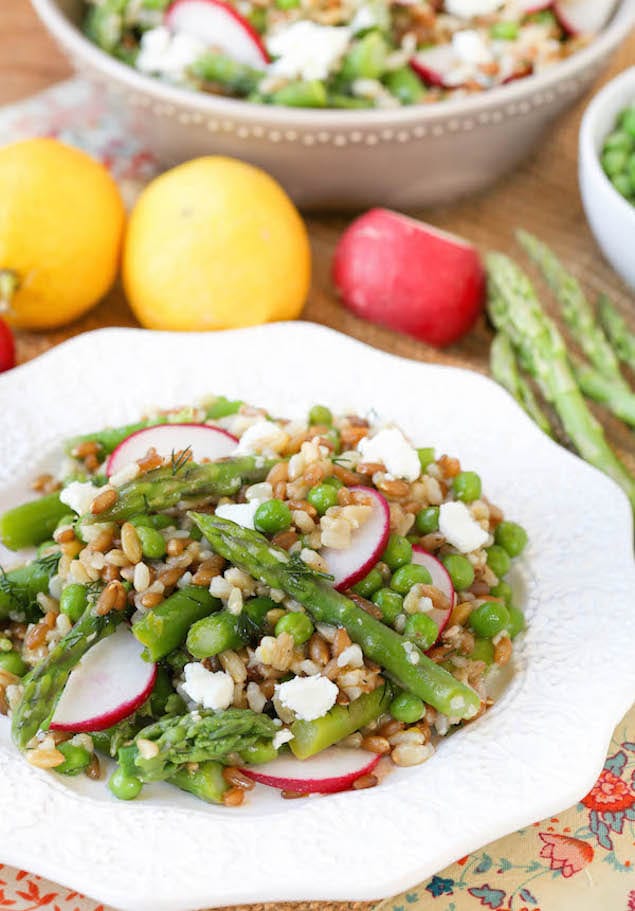 Doesn't just looking at spring produce make you happy? I can't be the only weirdo that gets giddy over a new season of produce.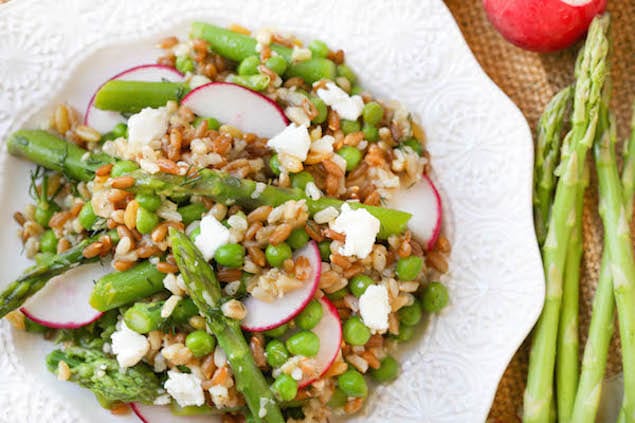 First of all, let's clarify what I mean by a "grain salad." While I could have called it a faro salad, quinoa salad, or wheat berry salad, among others, I want you to use whatever your favorite grain is. Any of them will work here! I used Bob's Red Mill Grande Whole Grains mix which is a lil' bit of everything – from brown rice, oats, and barley, to Kamut berries and buckwheat seeds. It's hearty and wholesome and I just love it.
See Also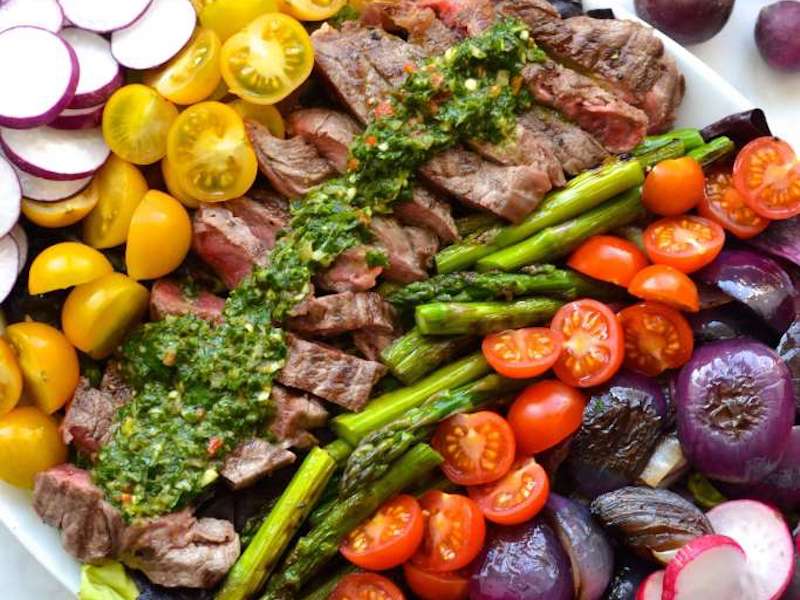 Along with the grains, we've got loads of asparagus, peas, and radishes packed in for maximum crunch and flavor. Other spring produce ideas to throw in there, if you please? Green onions, artichokes, and spinach would all be perfect.
Then to top it all off, there's a super simple but super delicious lemon dill dressing. I played around with whether I wanted to use dill or parsley for this salad, and ended up choosing dill and absolutely loved it. Though if you aren't a fan, go ahead and use fresh parsley instead! This salad is your oyster.

Spring Vegetable and Grain Salad with Lemon Dressing
Try a flexible salad to incorporate grains and a plethora of spring produce and then top it off with a simple, but super delicious lemon dill dressing.
Serves:
4-6 side dish servings
Ingredients
2 cups of your favorite grain, cooked (farro, wheat berries, couscous, rice, etc.)
For the dressing:
3 tablespoons lemon juice, about 2 small lemons
zest of one lemon
4 tablespoons olive oil
2 cloves garlic, minced
¼ teaspoon salt
2 tablespoons fresh dill, finely chopped
For the vegetables:
2 cups, or about 15 stalks, asparagus, cut into bite sized pieces
1 cup peas, frozen or fresh
3 radishes, thinly sliced
½ cup crumbled goat cheese
Instructions
Prepare the dressing by whisking all dressing ingredients together, or placing them in a mason jar and shaking until well combined.
Set aside until ready to use.
Bring medium pot of water to boil.
Add asparagus, and cook until bright green to blanch, about 2 minutes.
Add the peas for the last minute.
Immediately drain and run cold water over the vegetables.
Add asparagus, peas, and radishes to grain, then toss with the dressing.
Top with goat cheese.
Taylor Kadlec
Taylor Kadlec is a lover of all things food including baking, cooking, and of course, eating. She is a self-taught baker and cook, and she shares her kitchen adventures on her blog Greens & Chocolate, where healthy cooking meets sinful indulgence.