Avocado and Seaweed Salad Sandwich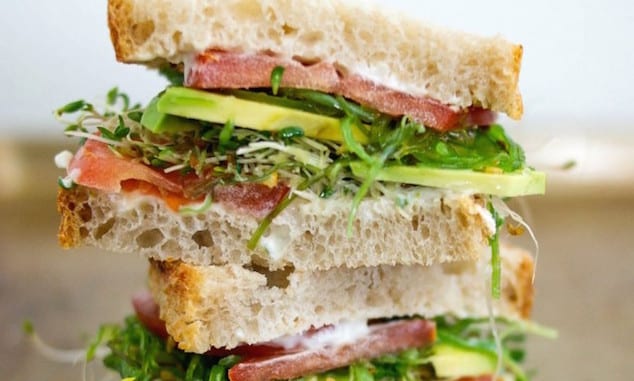 A vegetarian avocado sandwich full of goodness, with alfalfa sprouts, Japanese seaweed salad, tomatoes and sea salt for pure yum.
By Kathy Steger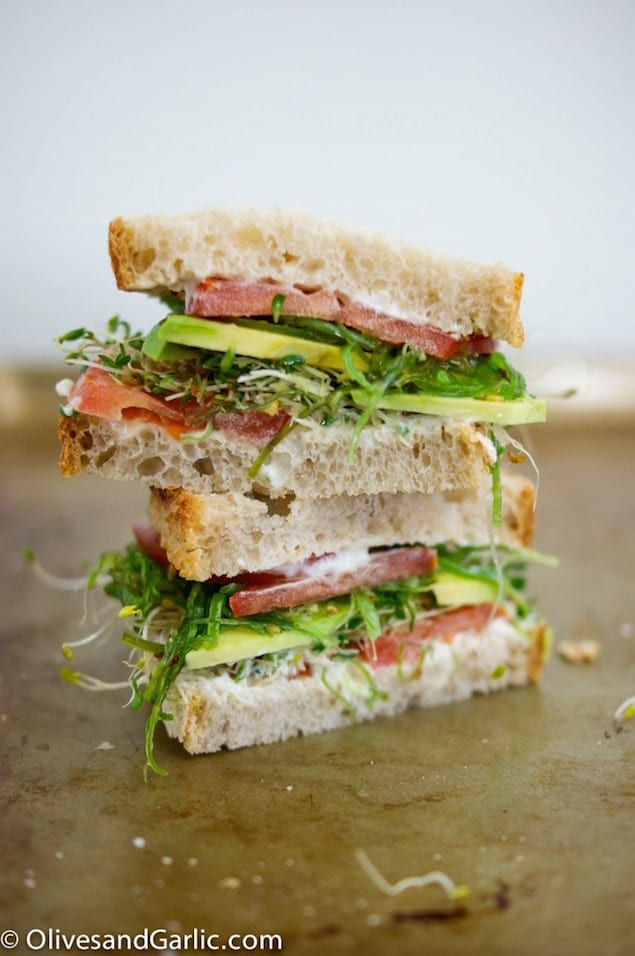 In a generation where lives are hectic, eating out might seem like the easiest choice. Although my passion for cooking allows me to spend extra time in the kitchen without it feeling like a chore I realize that not everyone shares the same view. I'm hoping that simple, healthy recipes like this avocado sandwich will inspire you to cook at home, realize the benefits of preparing your own food and inspire you to get creative.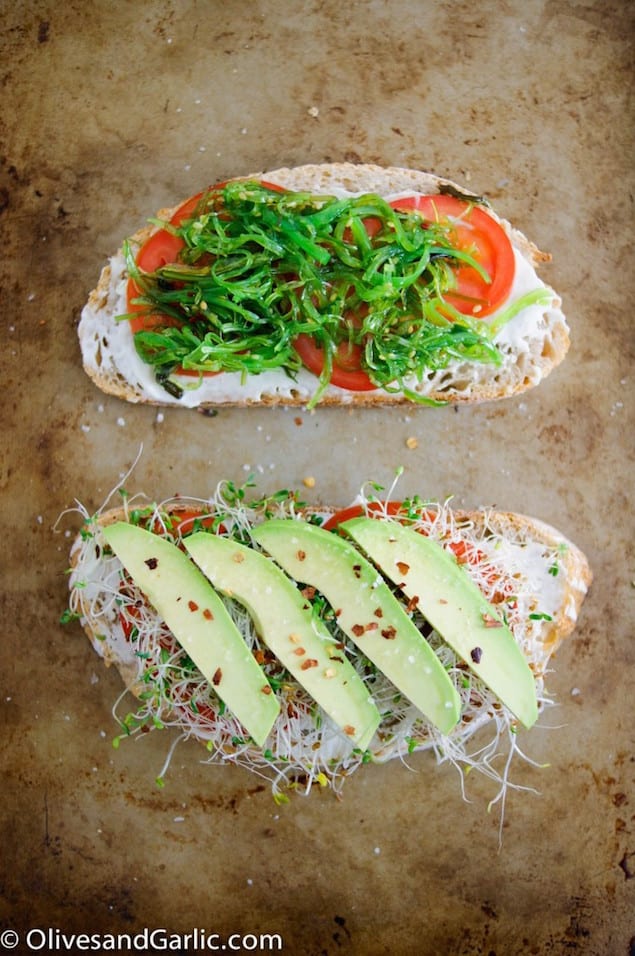 I could eat an avocado sandwich anytime. Breakfast, lunch, dinner, doesn't matter. I'll take it. For breakfast adding a fried egg is the perfect choice. I prefer to mash it onto toast for lunch and serve it with a salad for dinner. It's satisfying and delicious not to mention super healthy. The beauty of it is that you can add your favorite ingredients or change them up as you please.

Avocado and Seaweed Salad Sandwich
A vegetarian avocado sandwich full of goodness, with alfalfa sprouts, Japanese seaweed salad, tomatoes and sea salt for pure yum.
Ingredients
2 slices Pain De Campagne bread, or French Sourdough
¼ avocado, sliced
½ tomato, sliced
alfalfa sprouts
Japanese seaweed salad (from Japanese restaurants) optional but highly recommended
good quality salt such as Himalayan or Italian sea salt
pinch of red pepper flakes
1 tbsp Vegenaise mayo (or regular mayo)
Instructions
Spread mayo over both slices of bread and top with tomato slices.
Arrange avocado slices over one side. Season with salt and red pepper flakes.
Top the other slice with Japanese seaweed salad and alfalfa sprouts.
Press both sides together to close the sandwich. Slice down the middle and enjoy!
Kathy Steger
Kathy is a blogger, a career woman and a mom from New Jersey. On her blog, Food Wine Thyme she shares her love for food, travel and family fun. She believes in eating foods that are whole, fresh and homemade.