What better way to celebrate the spring season than with these mini lemon tarts topped with berries and served in a gluten free oat and coconut crust.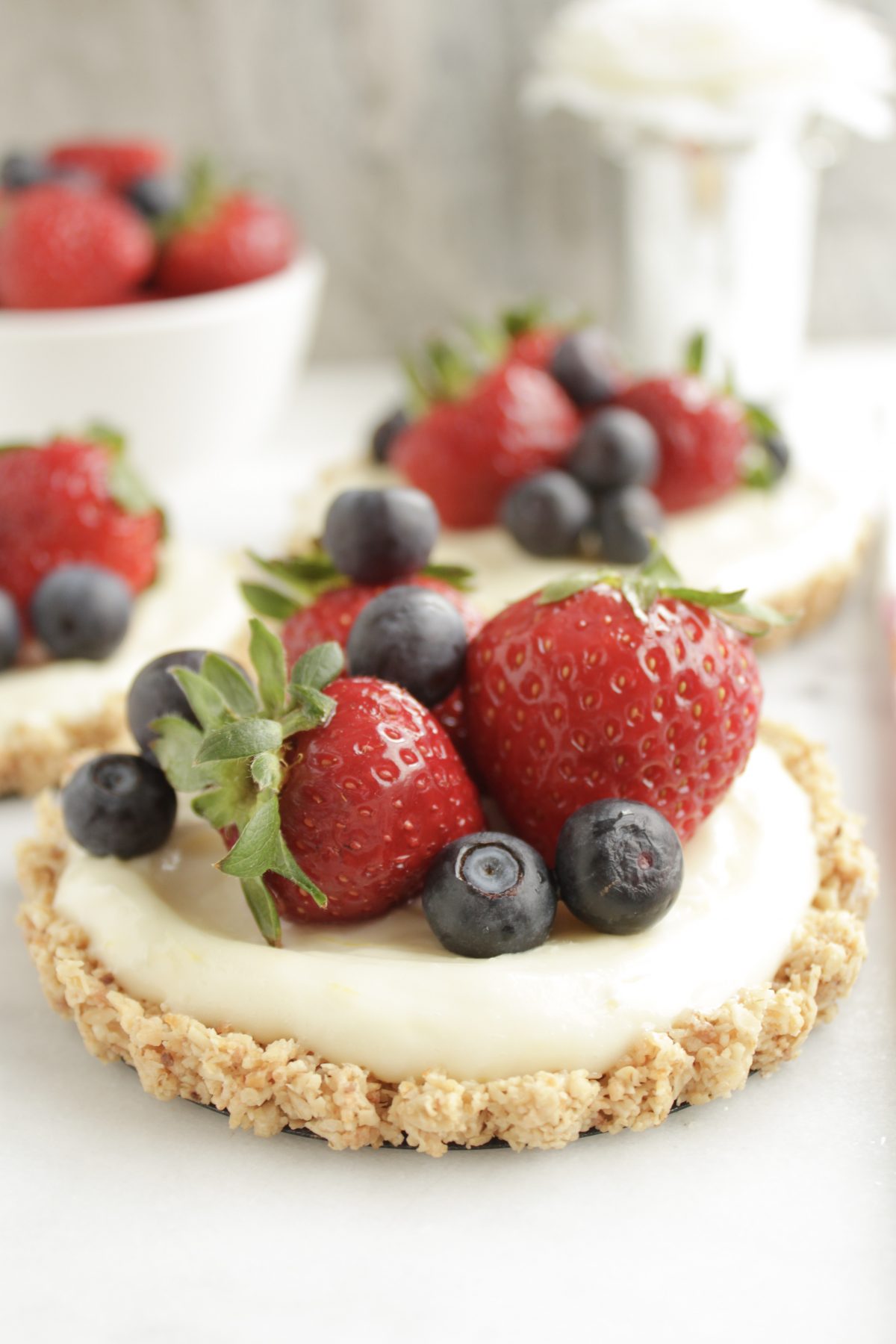 These lemon berry tarts have a wonderful gluten-free oat and coconut crust. This crust is so simple to make and presses into the tart tins easily. I toast the oats and coconut first to bring out their flavor. Then place them in a food processor to grind them up into a fine texture. I bring them together and add sweetness by using a light honey and few tablespoons of butter. This crust is simple and delicious.
I can't think of anything more spring than a creamy lemon dessert topped with colorful berries. The lemon juice and zest lighten this filling up so much by adding a delicious bright flavor. I love seeing the flecks of lemon zest throughout the filling.
See Also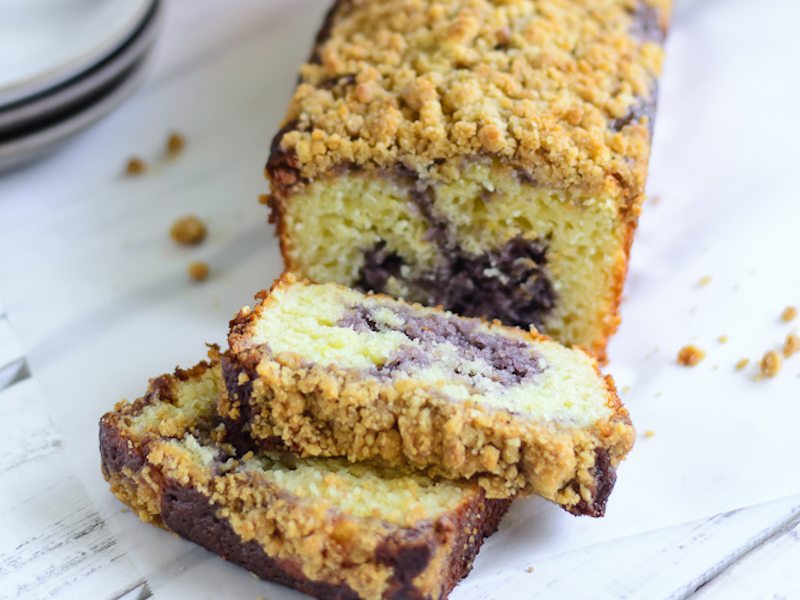 Click here for the crust recipe.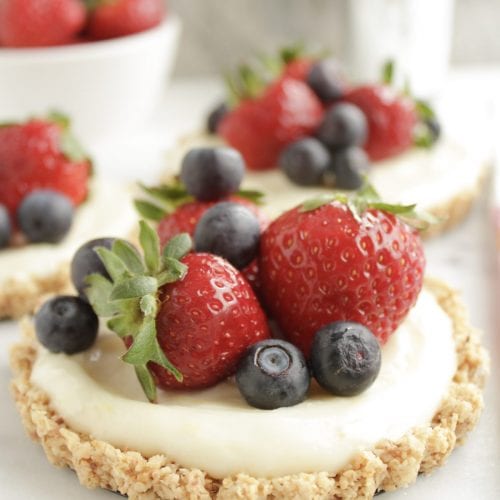 Spring Berry Lemon Tarts
Ingredients
CRUST
Click the link above for the recipe.
FILLING
Click the link above for the recipe.
Instructions
Preheat oven to 375*. Set aside 3 mini tart tins.

Place oats and coconut on baking sheet in even layer and bake for 4-5 minutes. Until golden brown.

Let cool. Put oven on 350*.

Place oats and coconut in food processor and pulse several times until oats are ground but not too finely.

Add in honey add butter. Pulse until combine.

Place 2-3 tablespoons into each tart tin and press mixture firmly down on the bottom and sides of tin.

Place in oven for 4-5 minutes.

Remove and let cool.

In a medium bowl beat together cream cheese and powdered sugar.

Mix well and add in lemon juices, zest and pinch of salt.

Place about 1/3 cup of mixture into each tart and spread evenly. Top with berries.

Place in fridge until ready to serve.
Jenna Edmiston
Jenna Edmiston is the blogger behind www.petitfoodie.com. Here you can find recipes that are healthy, seasonal and delicious. Her food philosophy is all about balance. Living a healthy well-balanced life is everything. You can find out more about Jenna at www.petitfoodie.com and instagram @petitfoodie.