This spring critically acclaimed chefs from New York, Lima, Tokyo, Bilbao, Marbella and Copenhagen will join forces for a never before seen event of gastro trends and collaborations in Eastern Europe.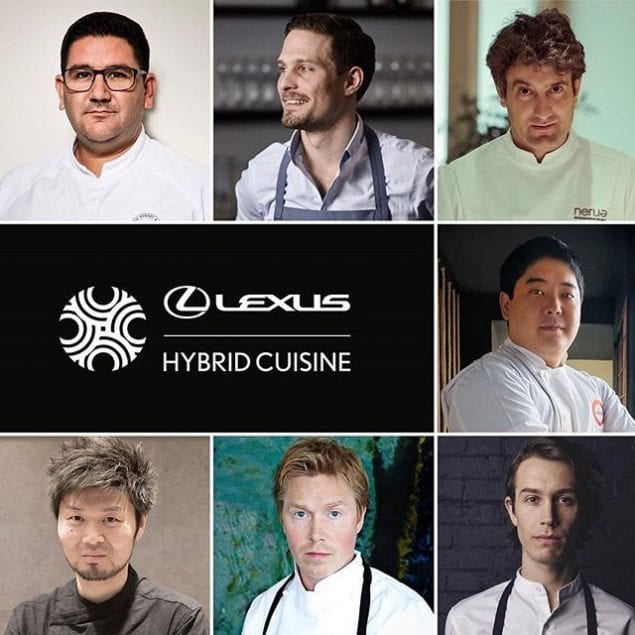 When you think of the most noteworthy food capitals of the world, your top five would probably consist of heavy hitters like Tokyo, San Sebastián, New York, Paris or Copenhagen. In fact, your mind probably wouldn't stray towards the eastern parts of Europe at all. But it seems like this is about to change, as the cream of the crop of the international food scene will assemble in Poland's capital of Warsaw for an extravagant three-day event in April.
A combination of passion, design and 10 Michelin stars
Titled Lexus Hybrid Cuisine, the event will take place on 11-13th April in carefully selected venues across Warsaw. Monika Malek, PR Manager at Lexus Poland, the main sponsor of the event, describes the event as unlike anything Poland, or Eastern Europe, has ever seen.
"Lexus Hybrid Cuisine is a 3-day event celebrating passion, design and omotenashi philosophy [the Japanese idea of hospitality] by culinary forward thinkers from 7 different parts of the world. Our main goal is for these chefs to experiment, share and exchange their knowledge with local talent from Poland", she explains to Honest Cooking.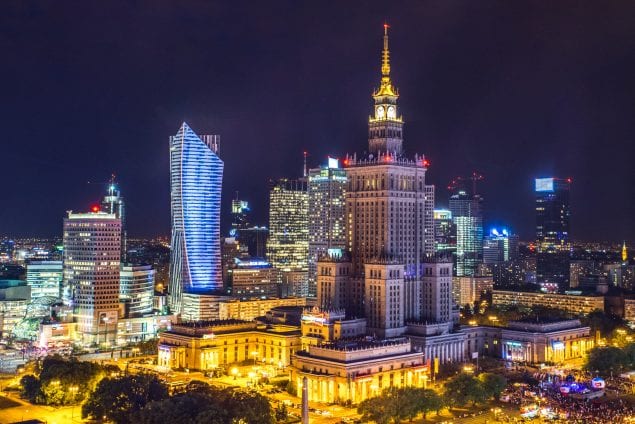 And the international chefs filling out the seats at the round table of fine dining aren't just anyone. Between them they have 10 stars in the Michelin guide and several spots on the coveted annual list of San Pellegrino's best restaurants in the world, like Søren Selin of Danish 2* Michelin AOC and Mitsuharu Tsumura from Maido – the best restaurant in all of Latin America, and No. 8 worldwide. The seven chefs were all carefully selected using criteria that fit the brand of Lexus Poland and qualities they envision true trendsetters have, as Monika explains.
"The chefs we have invited are young chefs between the age of 30 and 40, who all have a reputation in the industry of being dynamic change makers who impact their respective regions. These chefs don't simply follow the trends – they help create them. They are passionate about everything from the produce to the plating, which is what we were looking for in our inauguration event".
An interactive experience
Unlike other events around the world, Monika is aiming for the event to become more of an interactive festival, where both good and bad ideas are being spitballed between local and international talents, as well as curious spectators with a passion for food.
Instead of a seminar, where an audience attends a live cooking show or a lecture, the aim is to facilitate creative conversations between the participants. Instead of simply watching, it's going to be an immersive experience for the local chefs and visitors to dive in and experience everything first hand.
The first day will bid welcome to the more than 60 national and international media present, before hosting a discussion panel with the 7 guest chefs, a representative from The World's 50 Best Restaurants, the leading culinary ambassador from Bon Vivant Communications as well as 80 local chefs. Day 2 will host an exclusive gala dinner for selected guests, while day 3 is Open Gourmet – which is open for anyone who value a exceptional cuisine and want to discover it up close and personal.
On this day you'll be able to taste 7 different dishes made by the world renowned chefs, in a relaxed atmosphere while getting a chance to see them work live and asking them any questions you might have. The price tag for this is a measly and symbolic €42 ($52), and for that price visitors will experience different cooking styles spanning from Peru through Spain and Denmark all the way to Japan and more.
"It will be a day where people get to taste quality dishes made with Polish produce, while listening to the chefs speak about culinary trends, new restaurant concepts, hot spots and – if Central and Easter Europe has what it takes to be a destination for food tourism", Monika says, and adds that each day the event moves to a new spectacular venue in the center of Warsaw.
The rich culture of Poland

But how will the exquisite style of each international chef mix with the culinary style and culture of Poland? The local star chefs of Poland will use the first day to introduce the media and guest chefs to the quality and subtlety behind Polish cuisine, by creating signature dishes that is based on local products and traditions. An example being a twist on an Andalusian classic where the Iberico ham is substituted with native Polish bred pork.
Monika believes that Poland has enough culture and tradition for it to be viewed as a definite rising star, when it comes to international gastronomy.
"The food scene in Poland is still fairly young, but it has the energy and the hunger to develop. Poland definitely has the foundation to be viewed as a serous player internationally with everything from strong bistronomy to fine dining restaurants, as well as the growth of Polish winery and the ability to quickly catch on to the zeitgeist of the industry", she explains.
The rise of Easter European gastronomy
However, it is not only Poland that Monika feels is on the rise. She also believes that the simmer of Eastern European cooking is about to come to a boil. Spearheaded by the rising popularity of Budapest in Hungary, who currently has 4 Michelin-awarded restaurants (three on-starred and one two-starred), Eastern Europe is definitely starting to shine a lot brighter, when it comes to the finer things in life. This includes the spectacular pastry scene of Kiev and significant chefs in Sankt Petersburg and Moscow. Monika hopes that this event will cast a bright light on this hidden gem on the gastronomy world map and its unpolished qualities.
"This is the first time we produce this event, so our goal is to attract the attention of the worldwide culinary people and make them aware that Poland has a lot to offer. That would be an accomplishment for us".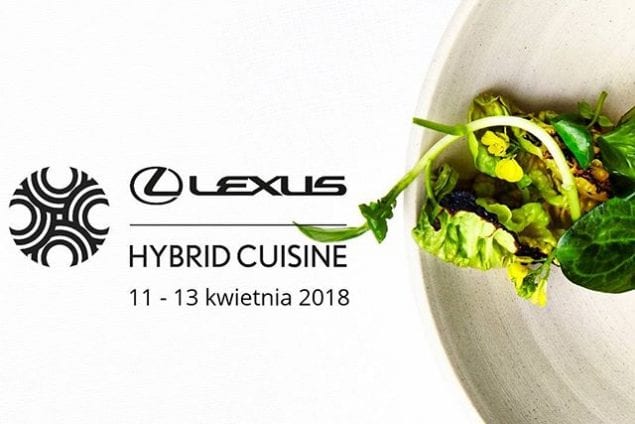 Ticket sales have started and you can buy your ticket at www.hybridcuisine.pl, where you can also find more information about the event.