Just in time for the warm weather, Denver's LOW Country Kitchen is throwing open the door to their rooftop and it has stolen our hearts and tastebuds. Take a peek at our new favorite brunch spot.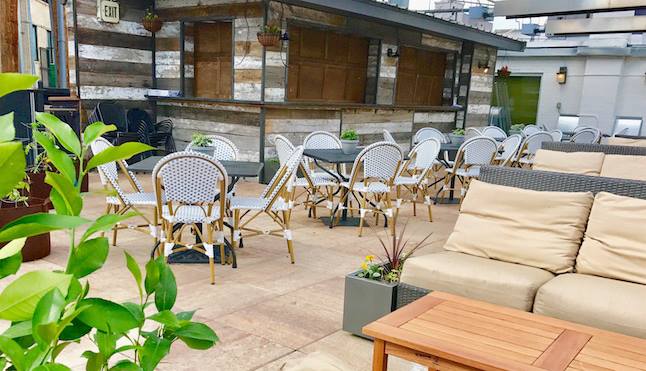 Having opened last summer in Denver's ever-growing LoHi neighborhood, LOW Country Kitchen has become a staple for us. Throw a rooftop into the mix? You will be sure to find us on the upper patio enjoying their southern-inspired menu until it's too cold out.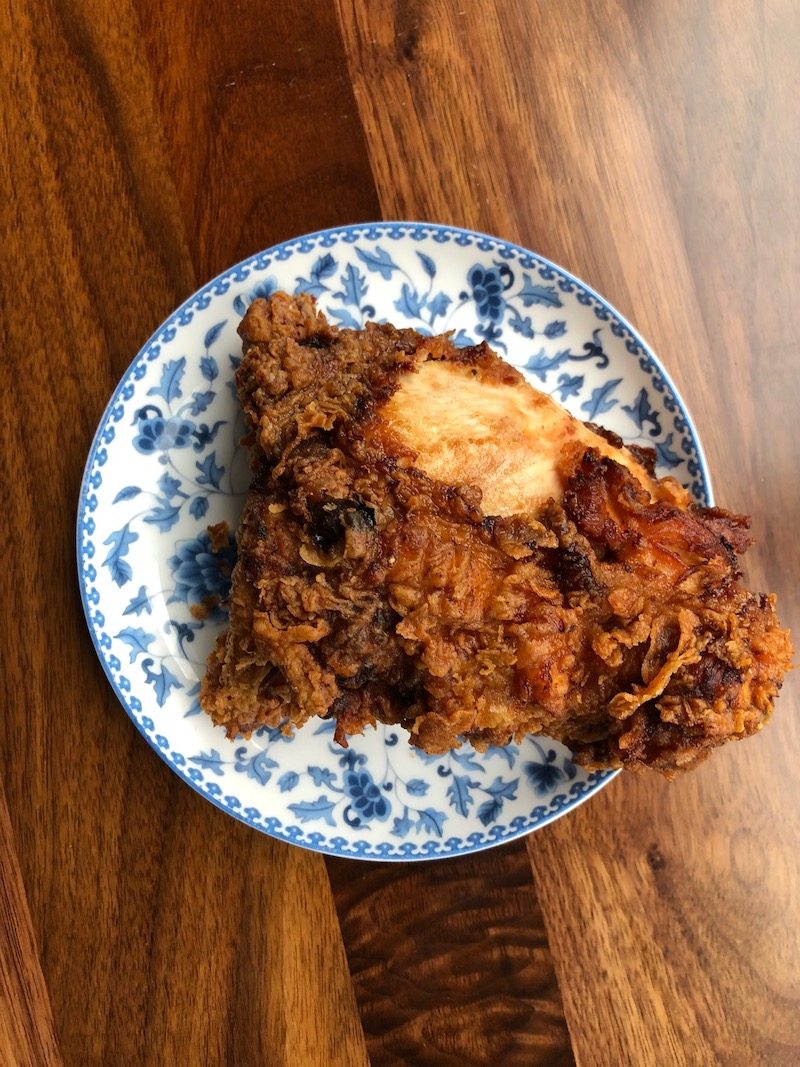 Our favorite brunch spots of the past (Don't worry, we still love you!) include Jelly Cafe and Morning Collective, but we are so excited to throw a new one into the rotation. LOW's outdoor seating with a view, greenery and bistro lights spoke to us, and it was the bucket of buttermilk fried chicken and a bottle of bubbling Cava for $32 that seriously sealed the deal.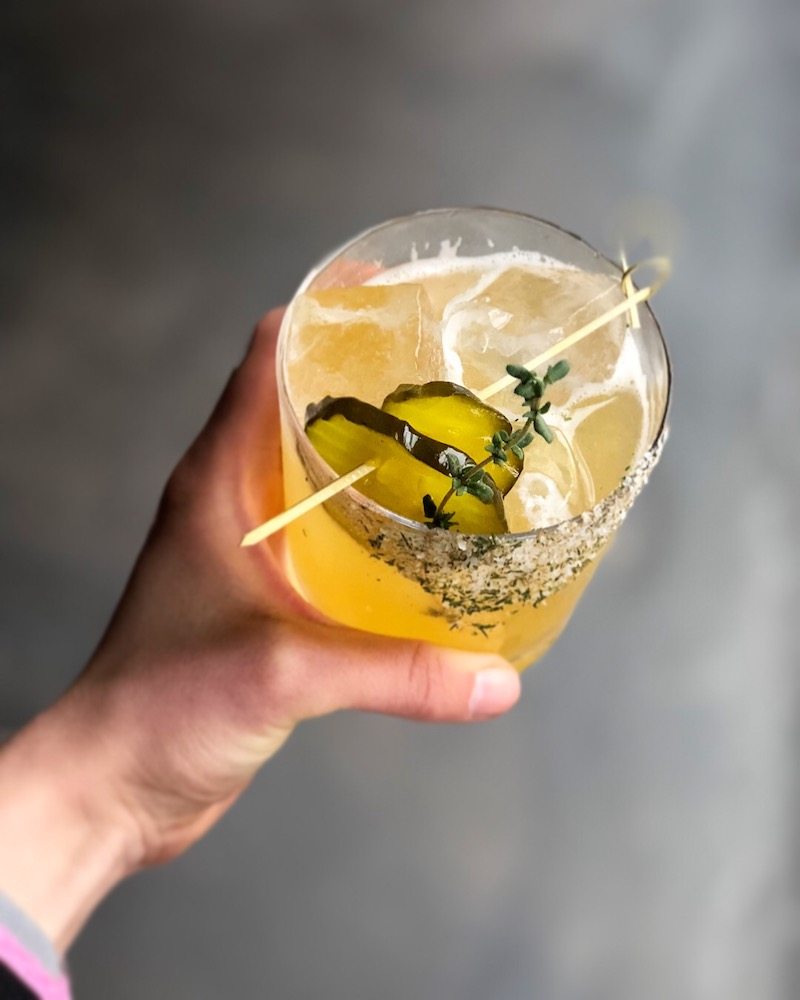 Owned by husband-and-wife duo, Brian and Katy Vaughn, their brunch, lunch and dinner menus all feature locally-sourced ingredients, smart cocktails, comfort food and plenty of bourbon behind the bar. We had a chance to also try their house-made buttery buttermilk biscuits, fried green tomato with avocado puree and their beautiful deviled eggs with mustard seeds, pickled celery and ham. Anything you order is sure to impress! The rooftop officially opened on March 31 complete with a brunch DJ. Be sure to get up there this spring and summer!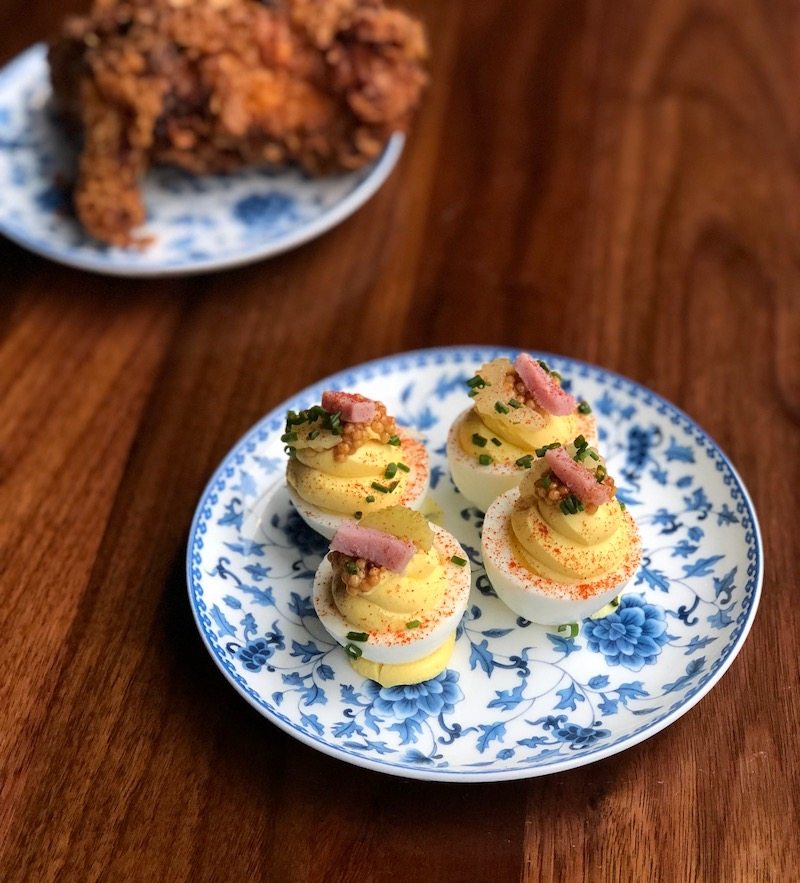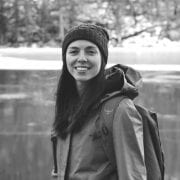 Annelise McAuliffe
Mandatory family outings to the Detroit farmers' market and nightly home-cooked meals cultivated Annelise's respect and curiosity for food. A graduate of The Culinary Institute of America, she spends her free time in New York City recipe testing, eating breakfast all day, and dreaming up international culinary adventures.