A runny brunch egg is topped with flavorful sriracha gems and Japanese flavors to remind you of a bowl of ramen with a soft egg.
By Kristin Guy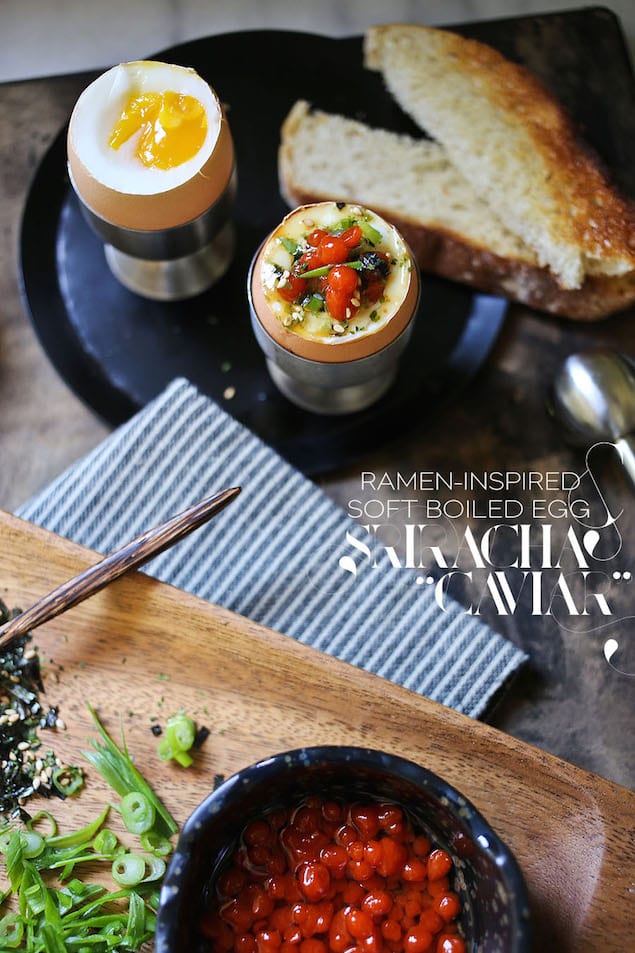 I'm a huge ramen fan. Nothing quite like a large messy slurpy bowl of noodles and savory ingredients that you get to mix, add and improve upon with each spoonful. That and the guaranteed comfort food qualities that really only soup can bring.
This egg dish is a play on Ajitsuke Tamago – a Japanese marinated soft boiled egg typically served with ramen.
The result?! An oozing, perfectly undercooked soft boiled egg topped with some of our favorite ramen-esque flavor notes including Japanese seaweed mix Furikake, green scallions, a savory tamari sake fish sauce blend….and probably the most exciting part…sriracha "caviar".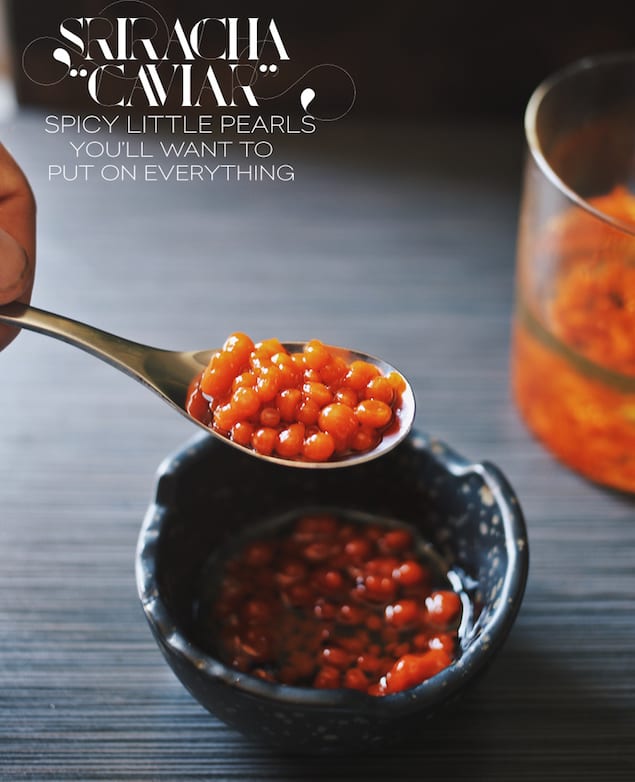 See Also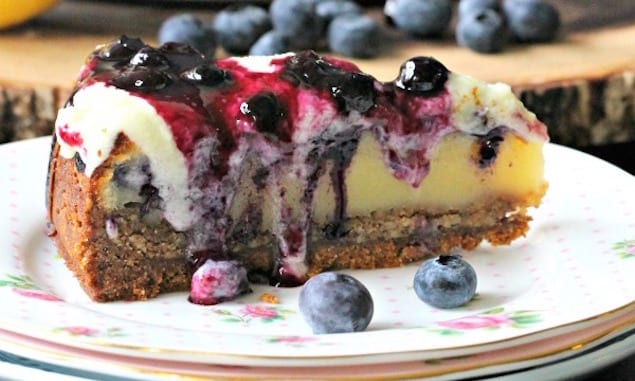 This is truly an exciting brunch to make at home and the caviar really steals the show. You'll want to plop these subtle fire bombs on everything from oysters on the half shell, tofu ginger scallion noodles, to poached eggs and skillet potatoes.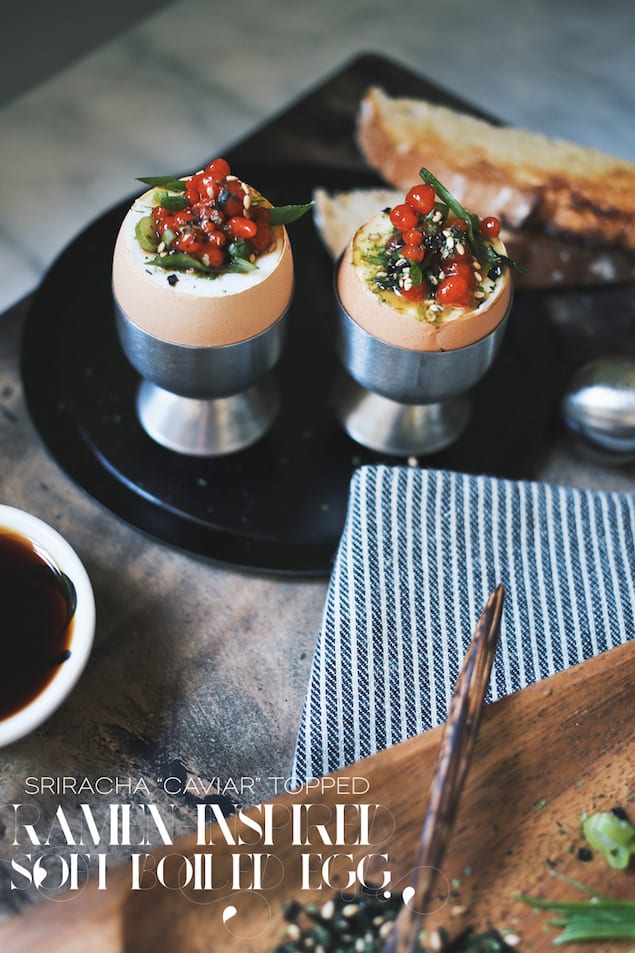 Brunch Idea: Soft Boiled Egg with Spicy Sriracha Caviar
A runny brunch egg is topped with flavorful sriracha gems and Japanese flavors to remind you of a bowl of ramen with a soft egg.
Recipe Type:
Main, Side, Breakfast
Cuisine:
Japanese-Inspired
Serves:
2 soft-boiled eggs
Ingredients
Ramen Egg Ingredients
2 eggs
1 TBS tamari
1 TBS sake
1 tsp fish sauce
1 Green onion
1-2 tsp Furikake spice mix
Sriracha "Caviar" Ingredients
¾ cup sriracha
½ cup water
2 grams agar agar
2 cups vegetable oil
Buttered toast cut into thin spears for egg dunking
Instructions
Pour vegetable oil into a tall glass or wide mouth pitcher and place in the freezer for at least 30 minutes.
Mix sriracha, water and agar agar into a sauce pan and bring to a boil. Remove from heat and let stand for 5 minutes.
In a pot, bring salted water to a boil and gently add your eggs. Reduce heat to low and cover for 5 minutes. Remove eggs with slotted spoon and dunk in ice water bath.
Using a pipette or eye dropper, release small drops of sriracha mix into chilled vegetable oil. Let stand in oil for 2 minutes before removing with a slotted spoon. Occasionally stir the sriracha mixture in your sauce pan between caviar creation to avoid hard film from forming.
Mix tamari, sake and fish sauce into a small bowl and set aside.
Cut open the tops of your soft boiled eggs and top with tamari mix, furikake, green onion and sriracha caviar.
Notes
To store additional caviar, place in an air tight container with a little remaining oil and store in the refrigerator for up to a week.