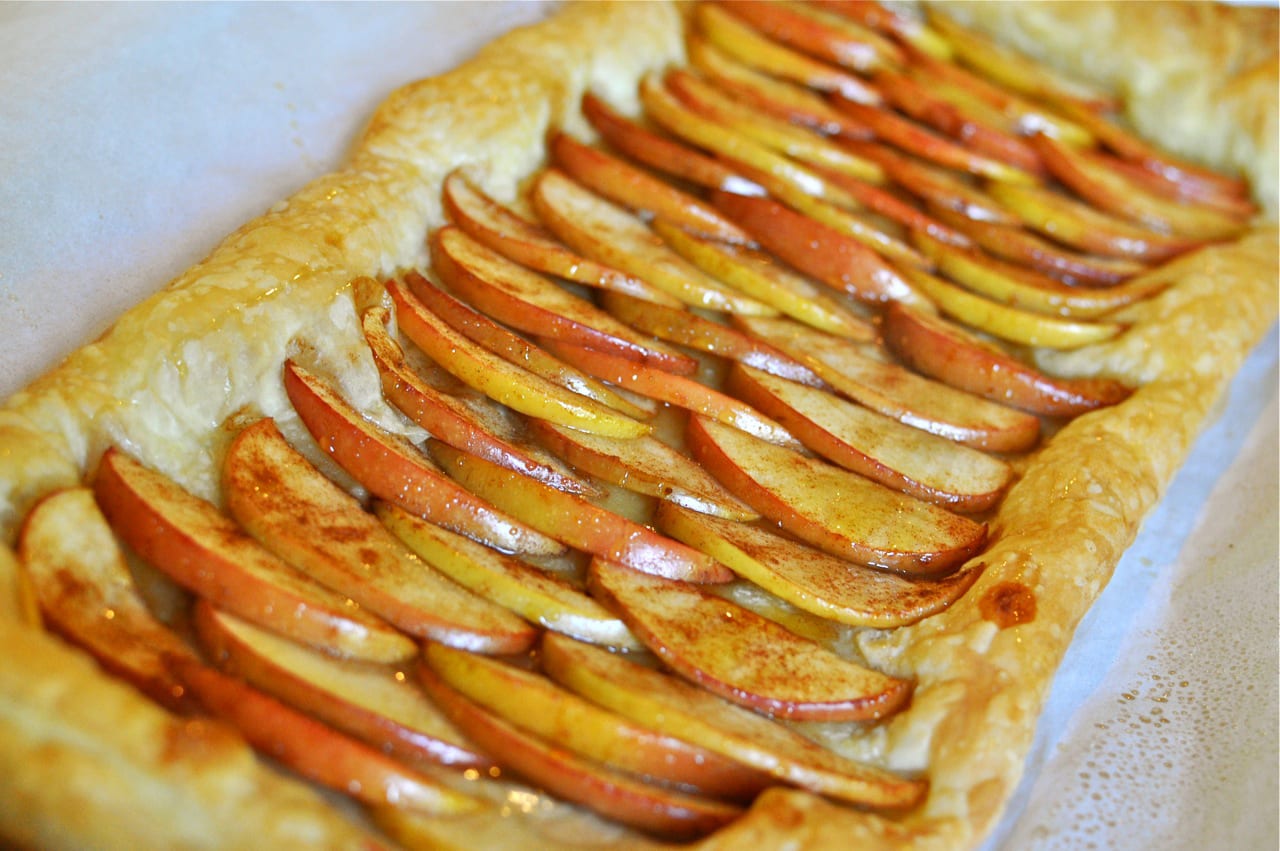 This quick and easy rendition of an American Classic is sure to become a staple for last minute guests or party invites.
By Jerri Green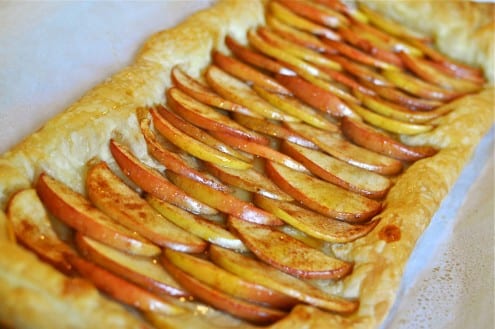 Shortcut Apple Pie
This quick and easy rendition of an American Classic is sure to become a staple for last minute guests or party invites.
Ingredients
1 sheet of puff pastry, thawed
1-2 medium apples, breaburn or honeycrisp are my favorite
1 heaping table spoon of sugar
1 tsp of cinnamon
local honey, for drizzling
flour for dusting
Instructions
Preheat the oven to 400 degrees. Line a baking sheet with parchment paper and prep with non-stick spray.
Slice the apples thinly.
Place in a large mixing bowl and toss with cinnamon and sugar til well coated. Set aside.
Roll of the puff pastry very thin into a rectangle shape. Use flour as needed to keep from sticking to working surface and rolling pin.
Place dough on baking sheet. Top with apples in a single layer.
Bake for 20 minutes, until crust is golden.
Remove and drizzle with honey.
Jerri Green
Jerri Green is a vegetarian that lives with and loves a self-proclaimed carnivore. She makes meals work for everyone while juggling the mounting demands of motherhood. Nothing fancy but always fresh, she draws on her southern heritage to bring satisfying food to the table each and everyday.