Learn to make this savory staple to keep at home or collect pretty glassware to give it as a gift.
By Jehanne Ali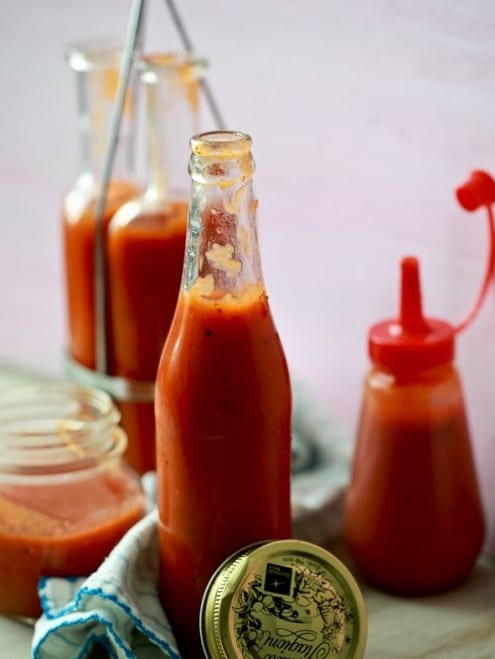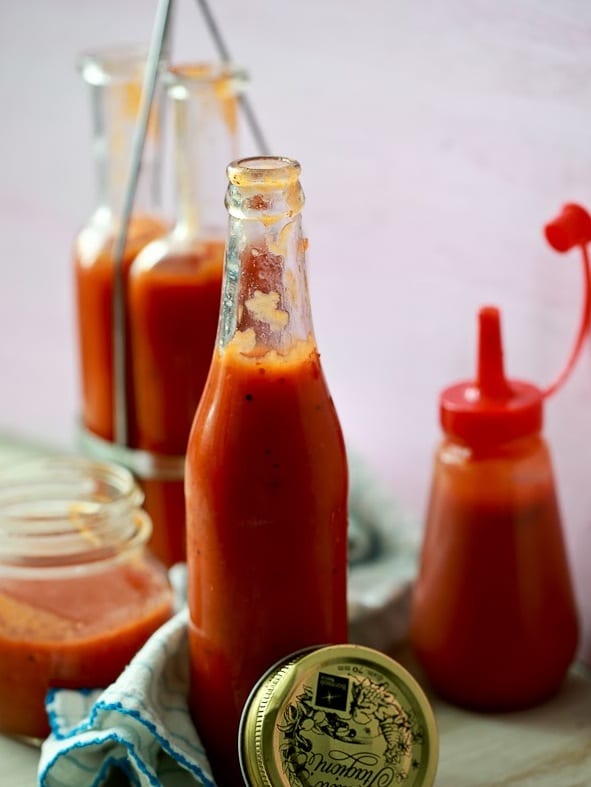 How to Make Homemade Ketchup
Learn to make this savory staple to keep at home or collect pretty glassware to give it as a gift.
Ingredients
1 kg ripe tomatoes, chopped
1 half red pepper
1 medium sized chilli,
1 clove garlic
1 onion
1 celery
2 cloves
a pinch of nutmeg
100g brown sugar
50g rice vinegar
few basil leaves
¼ cup ( 3 heaped tbsp corn flour)- mixed with ½ cup water
2 tsp salt
1 tsp olive oil
Instructions
Chop all the tomatoes, chilli, red pepper, celery, garlic and onion.
Heat the oil in a heavy bottomed pan, and add the cloves and saute the garlic and onions.
Add in the tomatoes, red chilli, pepper, celery, brown sugar and nutmeg.
Stir regularly until tomatoes are mushy.
Add the basils, and puree using hand blender or food processor. Transfer back to the pot and simmer for another 10 minutes.
Add in the corn flour mixed with water, along with vinegar and stir until thickens.
Immediately transfer into sterilised bottles or jars, the ketchup will thicken more in the fridge.