In the absence of summer weather, Jeanne Schwartz decides to at least cook food that tastes like summer.
By Jeanne Schwartz
Summer never really came to Berlin this year. It's been cloudy and rainy and I haven't worn shorts in weeks. Which makes it all the more important to cook (well, there's not much "cooking" here) foods that taste like summer and somehow manage to create sunshine all on their own.
I found this on the site of another Berlin based food blogger and knew I had to try it. Sweet and tangy, it's perfect for a main course or side. Just remember to serve it with spoons or extra bread. That way you can at least appear civilized as you desperately slurp the gorgeous nectar at the bottom of your bowl.
The perfect sauce to showcase gorgeous summer tomatoes.
Author:
Jeanne Schwartz via The Wednesday Chef
Ingredients
¼ Cup extra virgin olive oIl
6 Cloves of garlic, thinly sliced.
1 small bunch basil leaves
2 Tablespoons (about 20g) capers (optional)
8 Ripe, in season, tomatoes
salt & pepper
red pepper flakes
1 Ball fresh mozzarella cut into small chunks
1 Box dried pasta
Instructions
Heat ¼C olive oil in a pan over low heat.
Add garlic and capers (if using). Cook slowly, watching to make sure the garlic does not brown for 5 minutes.
Turn off pan and add basil leaves.
While oil is cooling, dice tomatoes and place in a container.
Once oil is cool, pour it over the tomatoes, adding salt, pepper and red pepper flakes to taste.
Cover and let sit for at least 4 hours.
When ready to serve, cook pasta according to box instructions, toss with mozzarella chunks and coat with sauce.
Notes
Some similar recipes I have seen, including the one I based this on, say you can marinate your tomatoes for only a few hours. I'm sure you could and it would be fine, but when it comes to tomatoes and oil the flavors really do grow over time. Try making this quickly in the morning or even the night before you plan on serving it.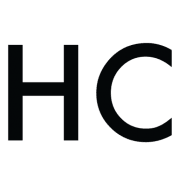 Jeanne Schwartz
Jeanne is a drifting food blogger originally from New York and currently based in Berlin, Germany and Los Angeles, CA. She is passionate about cooking with real foods and exploring other food cultures both in her own kitchen and on her travels. You can read about her adventures in and out of the kitchen at her blog Drifting Kitchen.