Sadly for Mike and Whitney, this turned out to be one of the best meals Brady Evans cooked all week.
By Brady Evans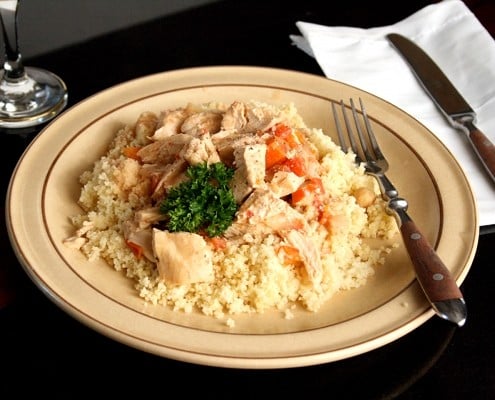 "Poor Whitney."
"Poor Mike."
That's what my husband and I basically chanted throughout this entire meal.  You'd see, when I planned this meal, I had chosen it to serve at a small dinner party with our best friends.  But life, or the Las Vegas airport delays, got in the way and Mike and Whitney cancelled.  And poor Mike and poor Whitney missed out on one of the best meals of the week.
See Also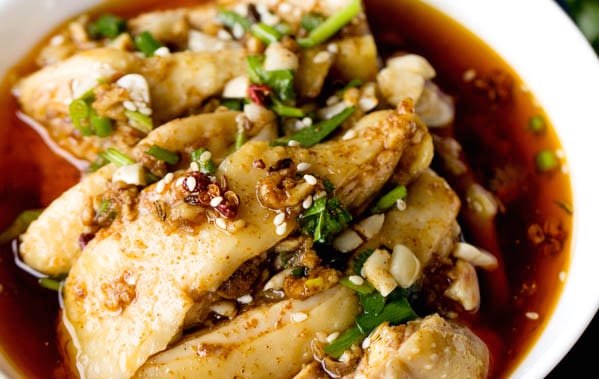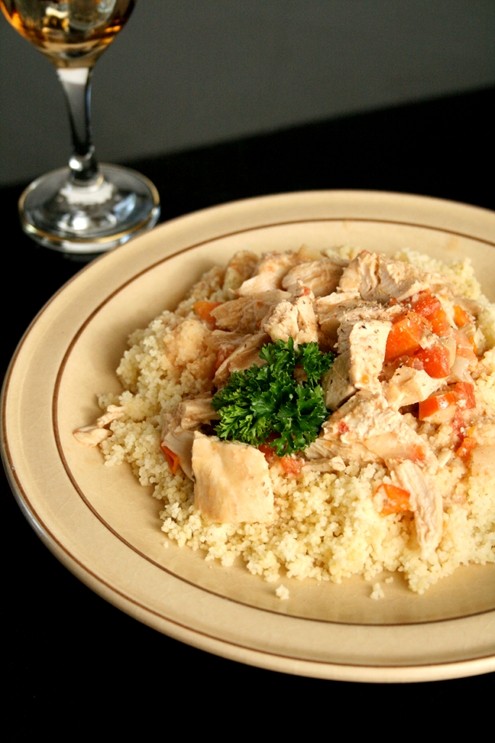 Next time I'm going to make this completely vegetarian, subbing out chicken for garbanzo beans and perhaps cauliflower.  It was, of course, delicious with the chicken but I can't help but think there's tons of potential as a vegetarian feast here!

African Chicken in Peanut Sauce
A delicious chicken meal that finishes with a rich sauce of peanut butter and coconut milk
Author:
adapted from Norma Jean Darden
Ingredients
for the Spice Rub
¾ teaspoon(s) salt
¾ teaspoon(s) ground black pepper
1½ teaspoon(s) chopped garlic
1½ teaspoon(s) onion powder
¾ teaspoon(s) ground cayenne pepper
for the Chicken
2 pounds (900 grams) bone-in chicken pieces, skin removed
3 tablespoon(s) vegetable oil
Peanut Sauce
2 cups (475 mL) chick peas
1 small onion, finely diced
1 red bell pepper, seeded and finely diced
1 medium carrot, finely diced
1 clove(s) garlic, minced
4 cup(s) (950 mL) chicken broth
½ cup(s) (120 mL) smooth peanut butter
1 tablespoon(s) tomato paste
½ tomato, seeded and diced
1 teaspoon(s) chopped fresh thyme leaves (or ½ tsp. dried)
½ teaspoon(s) peeled, grated fresh ginger
½ cup(s) (120 mL) well-mixed coconut milk
½ teaspoon(s) salt
¼ teaspoon(s) finely ground black pepper
¼ cup(s) (60 mL) chopped parsley, for garnish
Instructions
Stir together the spice rub ingredients.
Remove skin from chicken and rub spice blend onto chicken pieces.
Heat 1 tablespoon oil in a large nonstick skillet over medium-high heat.
Working in batches, add half the chicken and brown on all sides, taking care not to burn the spices. Transfer browned pieces to a platter and set aside. Brown remaining chicken and transfer to platter.
With a paper towel, wipe skillet dry; then add remaining 2 tablespoons oil.
Add onion, red peppers, carrot, and garlic.
Cook until vegetables are soft, about 5 minutes.
Add chicken broth and simmer until reduced by half, about 20 minutes.
Reduce heat to medium-low, stir in remaining sauce ingredients and chick peas, and simmer 2 minutes.
Return browned chicken to skillet.
Cook 25 to 30 minutes, or until chicken is tender and cooked through, stirring frequently to prevent sauce from sticking.
Turn chicken pieces over midway through cooking time.
If desired, remove chicken from pot. Separate meat from bone and chop. Return to pot.
Serve, garnish with parsley.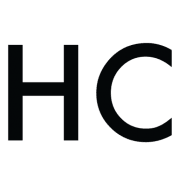 Brady Evans
Brady Evans is a cook who specializes in stretching cooking boundaries towards a more healthy lifestyle. She loves making recipes with unexpected ingredients and share her passion for cooking through her very successful and mostly-vegetarian blog, Branny Boils Over.