Zita Nagy claims this is the best raw chocolate ganache cake in the world. Why not put it to the test?
By Zita Nagy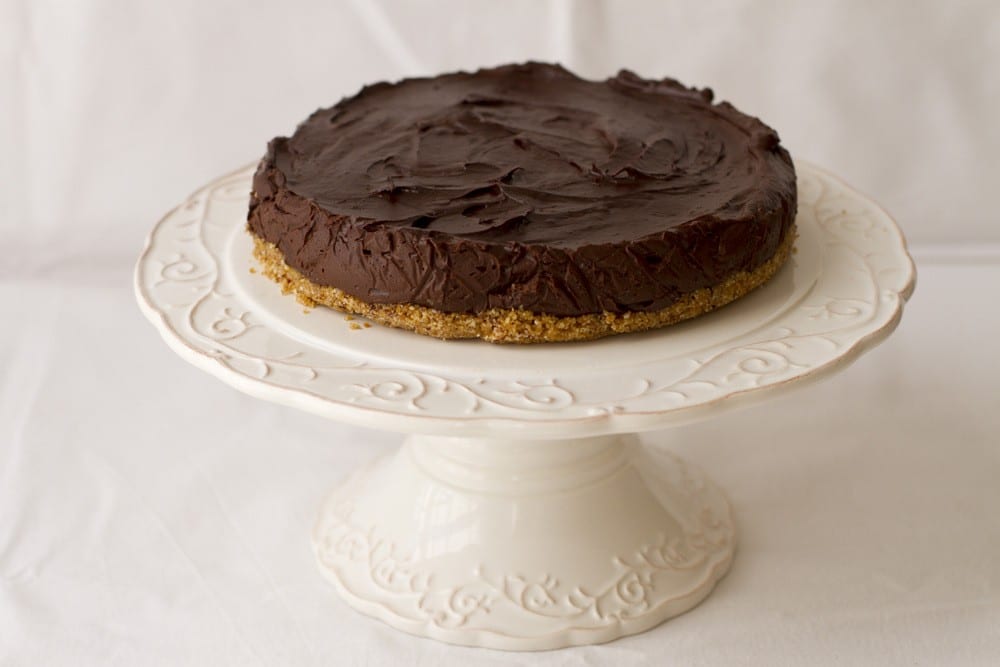 The base of this delicious cake contains dates, almonds and Himalayan salt. The foundation of the ganache is avocado, cocoa, coconut oil, coconut flower sugar, vanilla bean and Himalayan salt, which makes for a healthy but still decadent chocolate cake.
Raw Chocolate Ganache Cake
Raw, vegan and full of chocolate? How can this happen? Does this mean this is a healthy, sweet, very chocolate-y experience? Yes!
Author:
Zita Nagy, adapted from Laura Coxeter
Ingredients
For the base
3,52 oz (100 g) almonds
2,47 oz (70 g) dates, pitted
½ teaspoon Himalayan salt
For the filling
1 and ½ medium sized ripe avocados
2,47 oz (70 g) raw cocoa powder
1,76 oz (50 g) coconut oil
3,52 oz (100 g) coconut flower sugar (you can substitute with raw cane sugar)
1 vanilla bean, split and seeded
pinch of Himalayan salt
Instructions
If you have time soak the almonds for at least 6 hours then drain and dehydrate them (The soaking releases the enzyme inhibitors and makes them easier to digest.). In a food processor blend the almonds. Add dates and salt and blend until you get a 'dough' or until the mixture forms a ball (if it's too dry, add 1-2 teaspoons coconut oil to the dough).
Line the spring form pan with cling film and press the dough into the bottom of the pan. Place it in the freezer to harden until you make the ganache.
Place all the filling ingredients in a food processor then blend everything until smooth. Pour the ganache over the base. Set in the freezer for 1 hour (it should be firm enough to slice up). If you're impatient you can take out after 45 minutes freezing. :)