A refreshing summer drink with the added bonus of powerful health benefits.
By Nicole Criss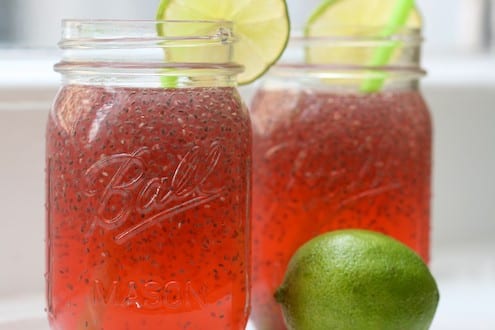 I'll do anything to cool off these days.  Spending most of the summer in New York City isn't exactly the easiest, especially since I'm in my third trimester of pregnancy.  Hydration is a big deal for me, and sometimes plain water just isn't enough.  The other day at a fancy health food store, I found a beverage with chia seeds and paid $4.00 for it, and when it was gone I decided I could probably easily recreate it for much less.  Chia seeds are ancient but have very relevant health benefits.  The oils inside these little seeds are Omega 3 and 6's and they are also teeming with anti-oxidants. They are a natural energy booster, aid digestion and can help maintain blood sugar levels.  Pretty amazing stuff for such tiny seeds.  I don't think bubble teas can claim any of those attributes!

Raspberry Limeade with Chia Seeds
A refreshing summer drink with the added bonus of powerful health benefits.
Ingredients
¾ cup sugar
1½ cups raspberries (6 oz. container)
¾ cup water
1 tablespoon chia seeds
12 ounces of water
1 lime
Instructions
Make the simple syrup by bringing the sugar, raspberries and ¾ cup water to a boil in a small saucepan.
Turn the heat to medium-low and simmer for five minutes.
Remove from the heat, cool, and strain over a fine sieve.
Meanwhile, soak the chia seeds in 12 ounces of water for an hour or more.
They will clump together, stir well with a spoon to break them apart.
Once the syrup is cooled, combine about 3 tablespoons per glass (more or less to taste) in a tall glass.
Add ½ the soaked chia seeds to each glass, and the juice of ½ a lime to each.
Top off with additional water.
Chill well before serving.
Leftover raspberry syrup can be stored in the refrigerator.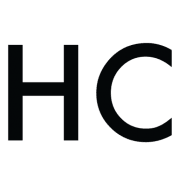 Nicole Criss
Nicole Criss is passionate about international foods and the cultures from which they stem. Nicole writes the blog 'And Baby Cakes Three,' chronicling stories of her global food adventures from New York City where she resides with her husband and toddler.