Sponsored Post: We're celebrating Vinho Verde wines this season. These Portuguese bottles are young, fresh, vibrant, and affordable. It's the perfect wine for all your favorite summer recipes, beach trips, and vacations. It truly is like no other wine in the world.
Can it be true? Is the summer season really coming to a close? September 22nd is the official last day of summer and we are going to make every single day count until then. Check out delicious food and Vinho Verde wine ideas that are a great way to transition from summer to fall. Vinho Verde wines are unique, fresh, and food friendly, so they'll pair well with all the summer classics and even those early fall dishes, too. We can only hope we are making Portugal proud with our summer send off featuring their renowned wine.
Make a Fun Appetizer
Headed to a backyard BBQ? Don't show up empty handed! Make one of these fun bites and bring a bottle of Vinho Verde wine to help kick things off. It's such a food-friendly varietal, you can't really go wrong, no matter what your host is serving.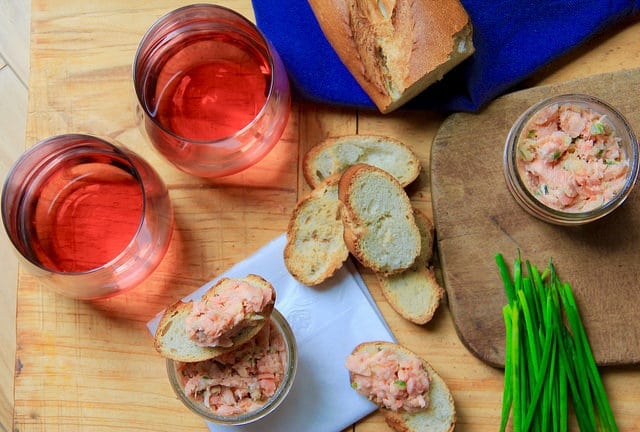 Vinho Verde Rosé Wine and Salmon Rillettes
A buttery salmon rillette and vibrant Vinho Verde rosé. What could be better? See the recipe and pairing.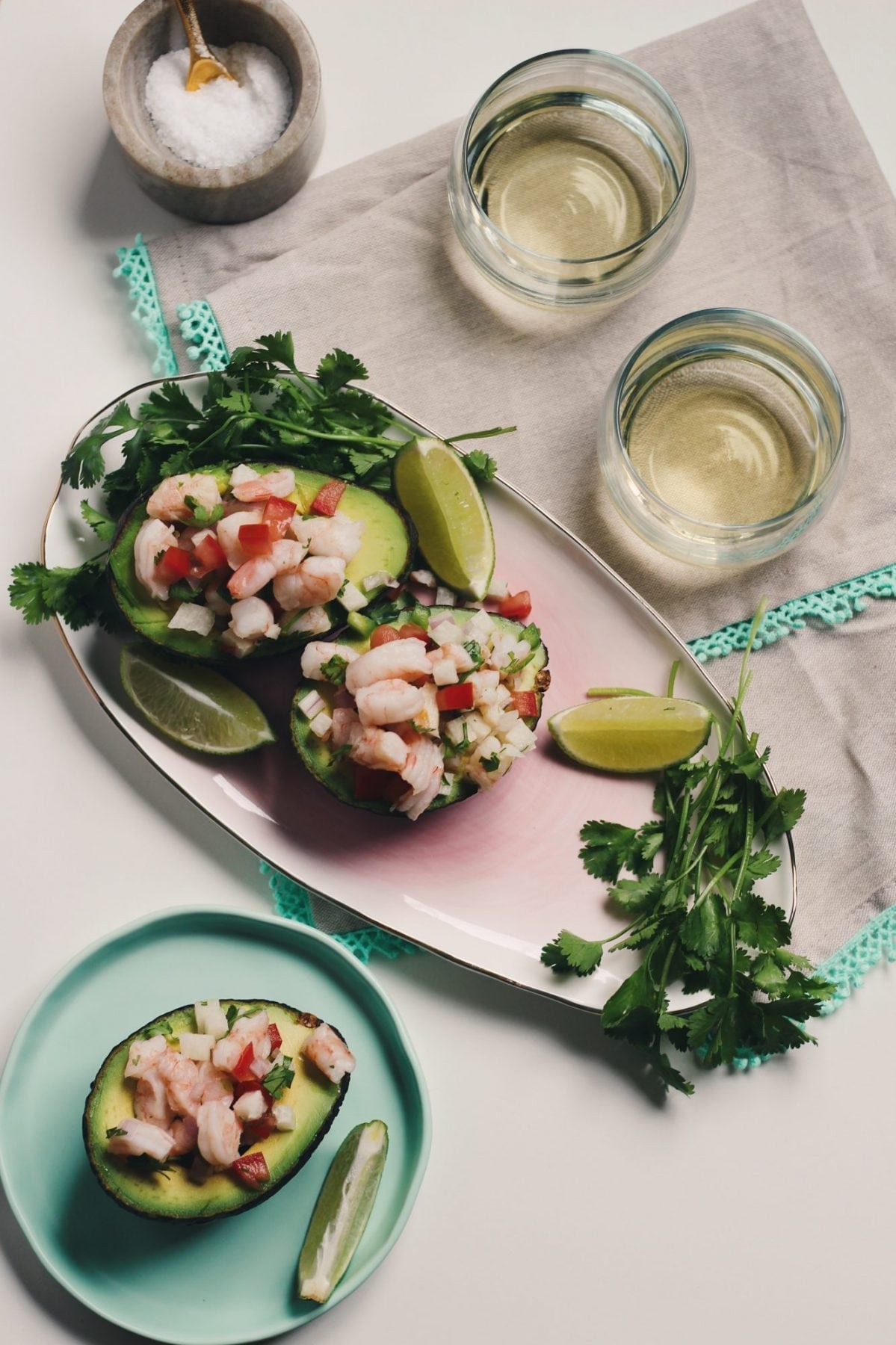 Shrimp Ceviche-Filled Avocados and Vinho Verde Wine
Show up to a Labor Day barbecue with avocados and ceviche in one hand and a bottle of Vinho Verde wine in the other. You're sure to be the favorite guest. This duo takes the boring, usual American BBQ to a whole new level of class and flavors. Plus, no need to takeover someone else's kitchen as these Shrimp Ceviche Filled Avocados require no cooking. See the recipe.
Grill it Out
Does your grill go away in the winter? Then you need to make these dishes before the season is over.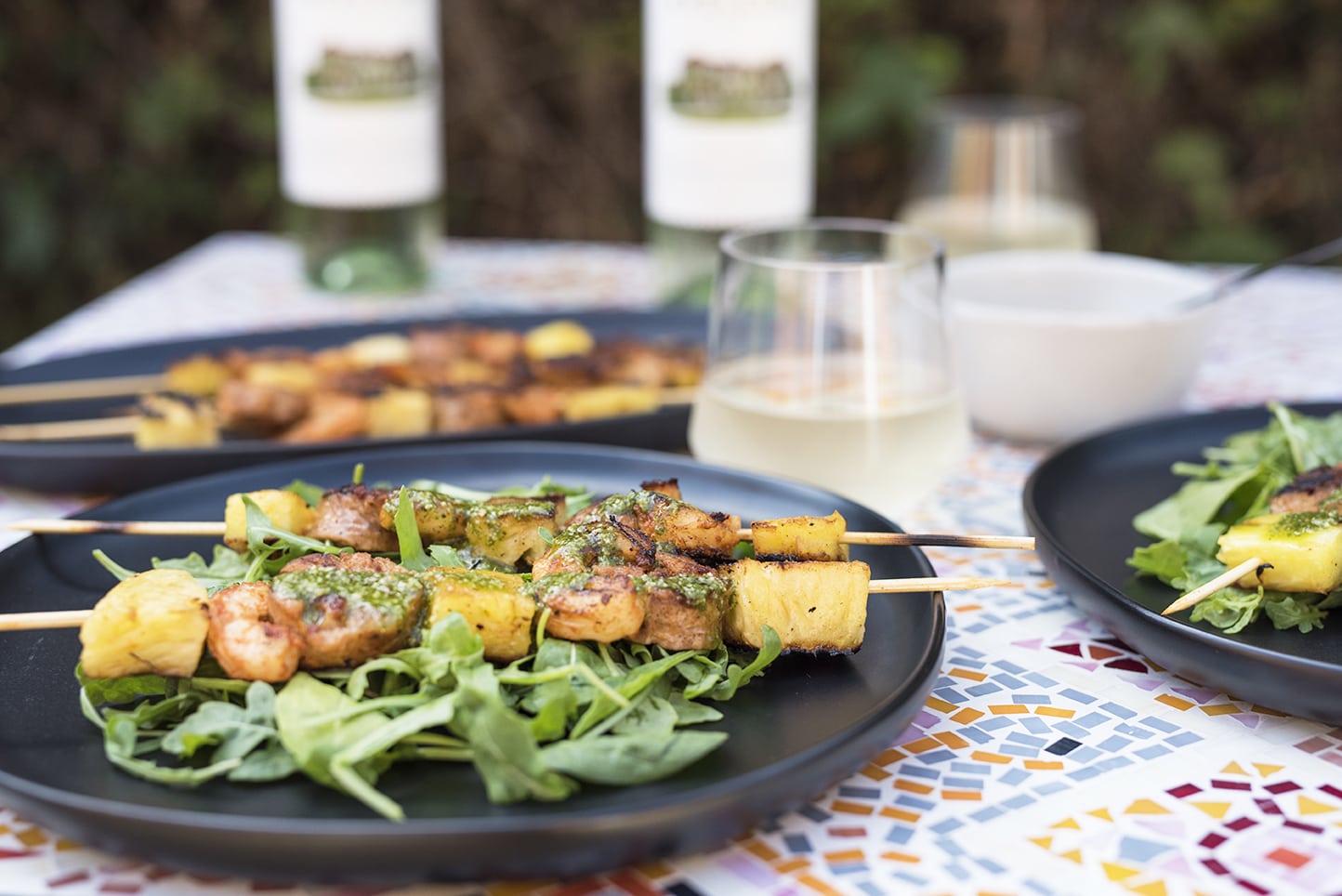 Shrimp and Chorizo Skewers with Vinho Verde Wine
Escape to Portugal in your own backyard with grilled shrimp and chorizo skewers and a bottle of Vinho Verde wine. This wine is seriously a best friend to the flavors of seafood. (And so many other dishes, too!)See the pairing and recipe.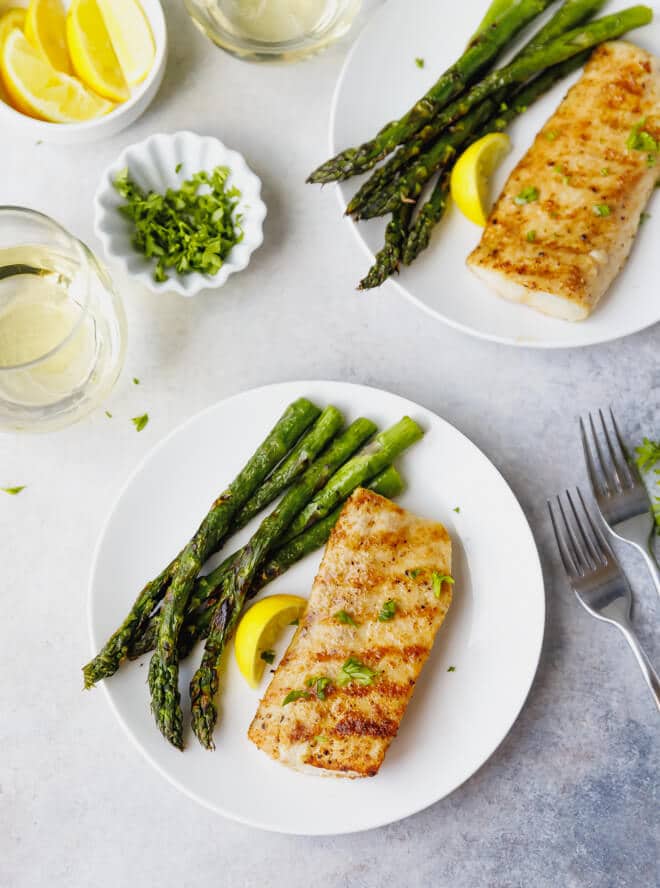 Easy Grilled Mahi Mahi
Summer evenings go slow. We eat on the patio, and go to bed later. This recipe is the perfect excuse to celebrate the last nights of summer, even on a weeknight. It's quick, easy and feels so fancy with a bottle of chilled Vinho Verde Estreia. See the recipe and pairing.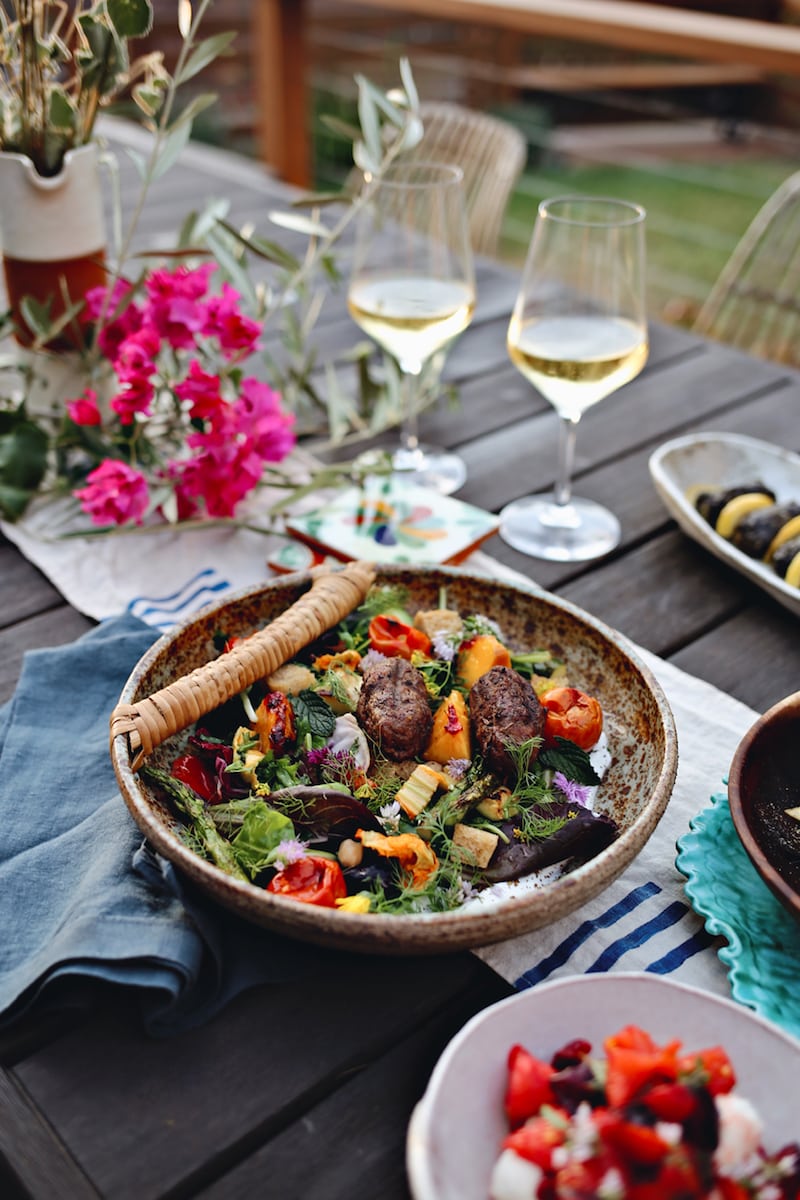 Have an International Backyard BBQ
Want to celebrate the end of summer with friends? Switch things up! Give your party an international theme and serve a grilled fattoush salad with a za'atar spice blend and Portuguese Vinho Verde. It's a food-friendly wine that is totally up for the challenge of pairing with foods that aren't Portuguese. We suggest a Vinho Verde wine made with the Alvarinho grape. This particular grape varietal enhances the salad's smoky grilled vegetables, sweet stone fruit and the crisp fresh herbs with it's perfumed floral qualities and sweet citrus notes. What a way to elevate a summer evening! See the recipe and pairing.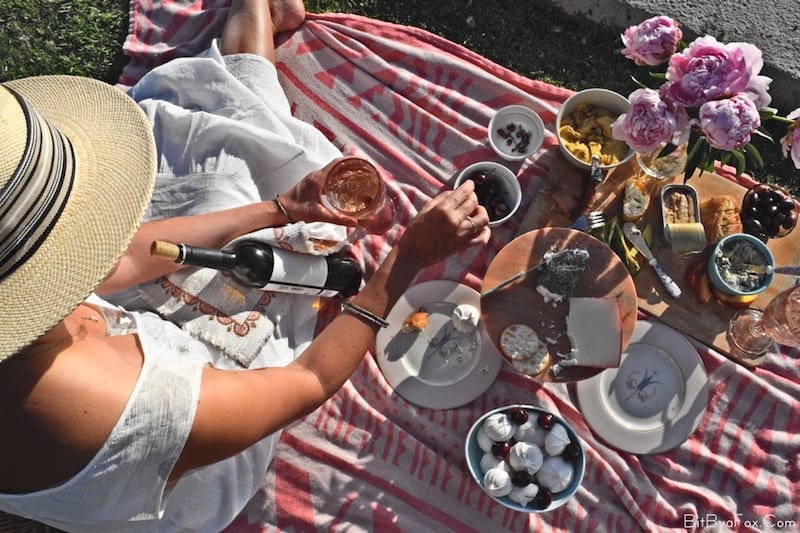 Plan a Picnic
What would be a better summer sendoff than spending an afternoon outside in nature? Make a spread of easy picnic foods, head outside and enjoy a bottle of Vinho Verde wine with some friends under the summer sun. It's our favorite way to give ourselves a little bit of fresh air and #selfcare before we head into a new season. Get the tips here.
Serve a Sweet Summer Treat
We stay up later, eat more ice cream, and never skip dessert. That's the vibe of summer and we are living it out until the end.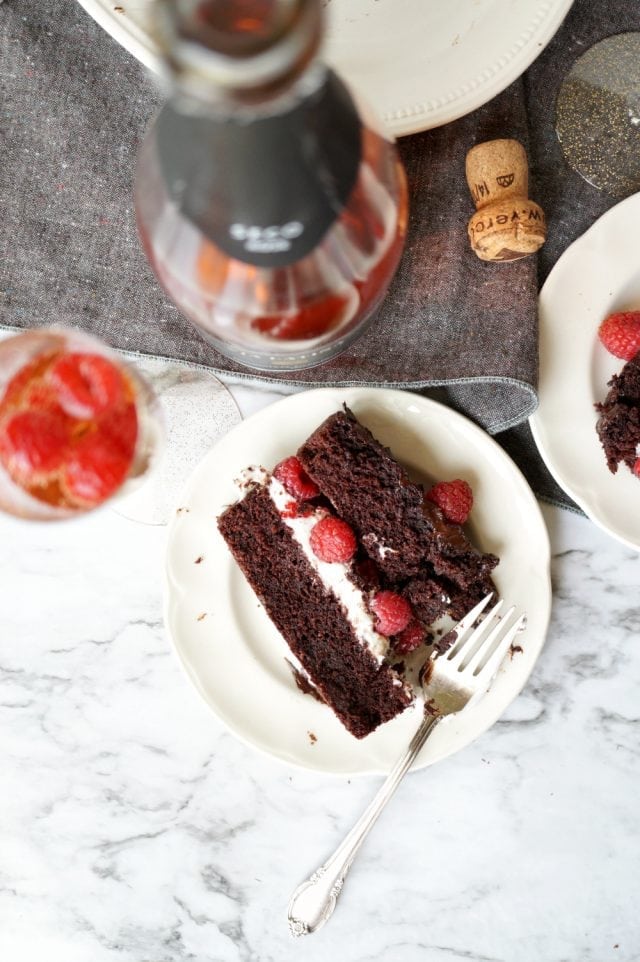 Vegan Dark Chocolate Raspberry Shortcake
Sweeten summer with a gorgeous layered Vegan Dark Chocolate Raspberry Shortcake dessert, served with a refreshing sparkling dry rosé wine by Vinho Verde. Pro tip: take this duo to the next BBQ you're invited to. It's going to be such a hit! See the recipe and pairing.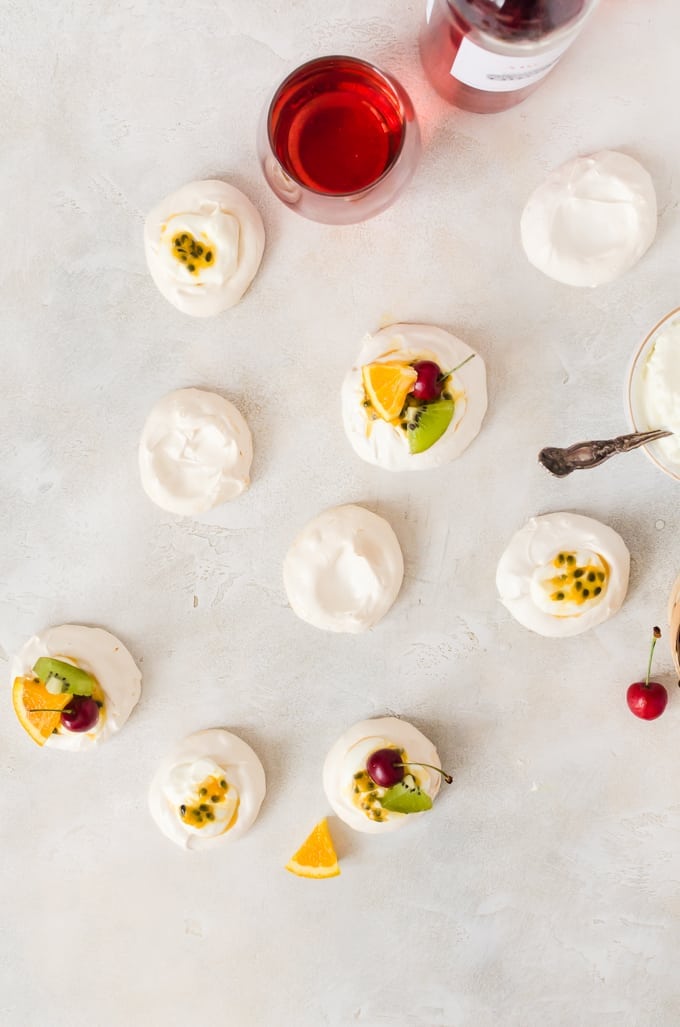 Mini Fruit Pavlova and Rosé Wine
Send off summer in sweet style. Light and airy mini pavlovas are perfect to eat by hand alongside a glass of chilled rosé wine. A dessert in one hand, a glass of wine in the other? That's the kind of double-fisting we like. Looking forward to fall? Top with apples instead. See the recipe.
Use Up Summer Produce from Your Garden
Not sure about your world, but in ours, the garden is bursting with jalapeños and lots of fresh herbs that need to be picked before the first frost hits. Not to mention the last of summer corn we are seeing at the farmer's market! Check out these recipes that use up fresh summer produce that match the bright, often vegetal notes of a beautiful Vinho Verde wine.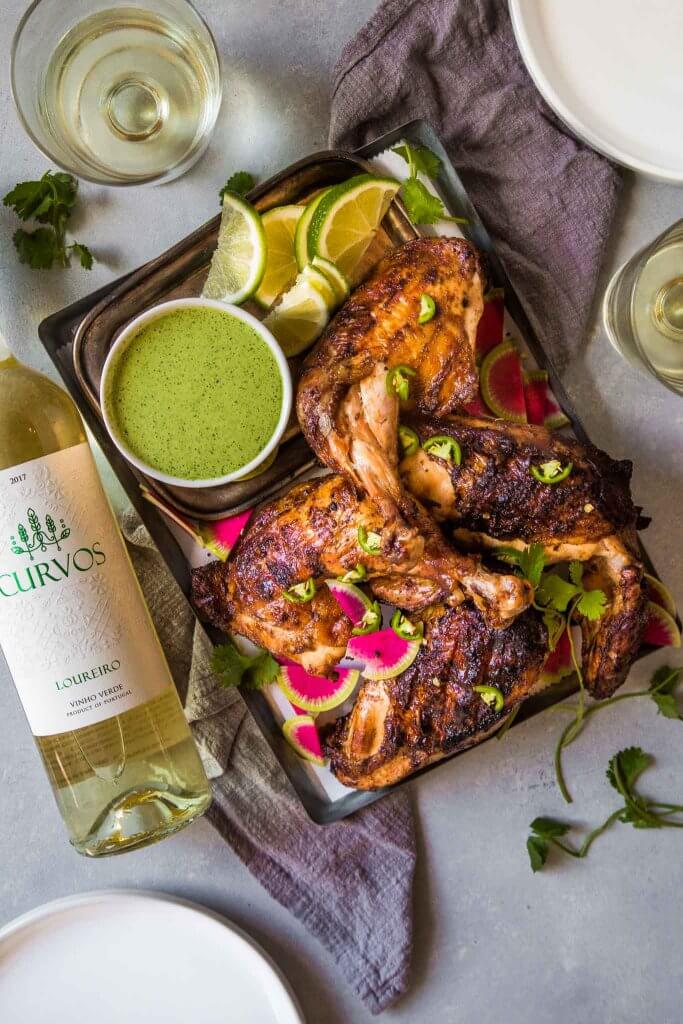 Peruvian Grilled Chicken with Creamy Herb Sauce and a White Vinho Verde Wine
This Peruvian Grilled Chicken is packed with flavor and served with a creamy, herb sauce. Add some international flair to your end-of-summer barbecue with this chicken recipe and a bottle of Portuguese Vinho Verde to pair. See the recipe.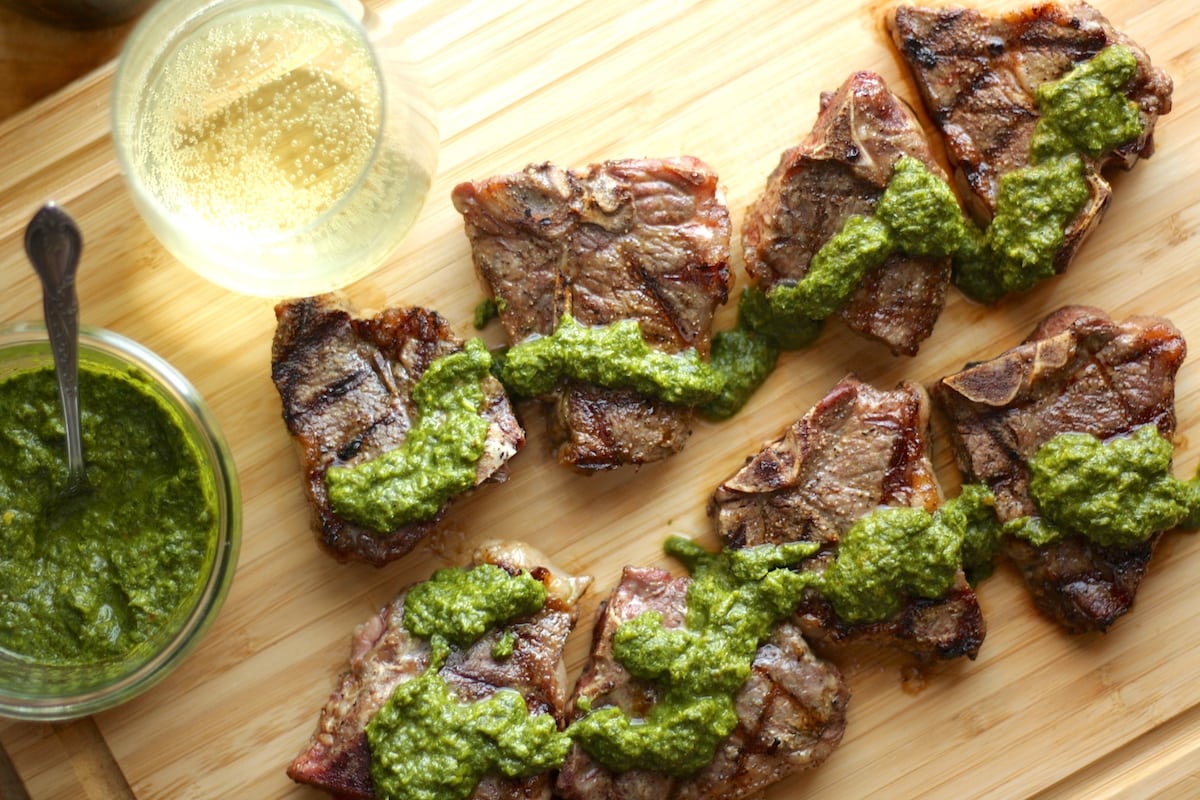 A Stunning Trio: Vinho Verde Wine, Grilled Lamb, and Mint Sauce
Use up your fresh mint and parsley in this cool mint sauce pairing playfully with grilled lamb and a versatile Vinho Verde wine. A delightful summer trio that together shines brighter than each part on its own. See the recipe.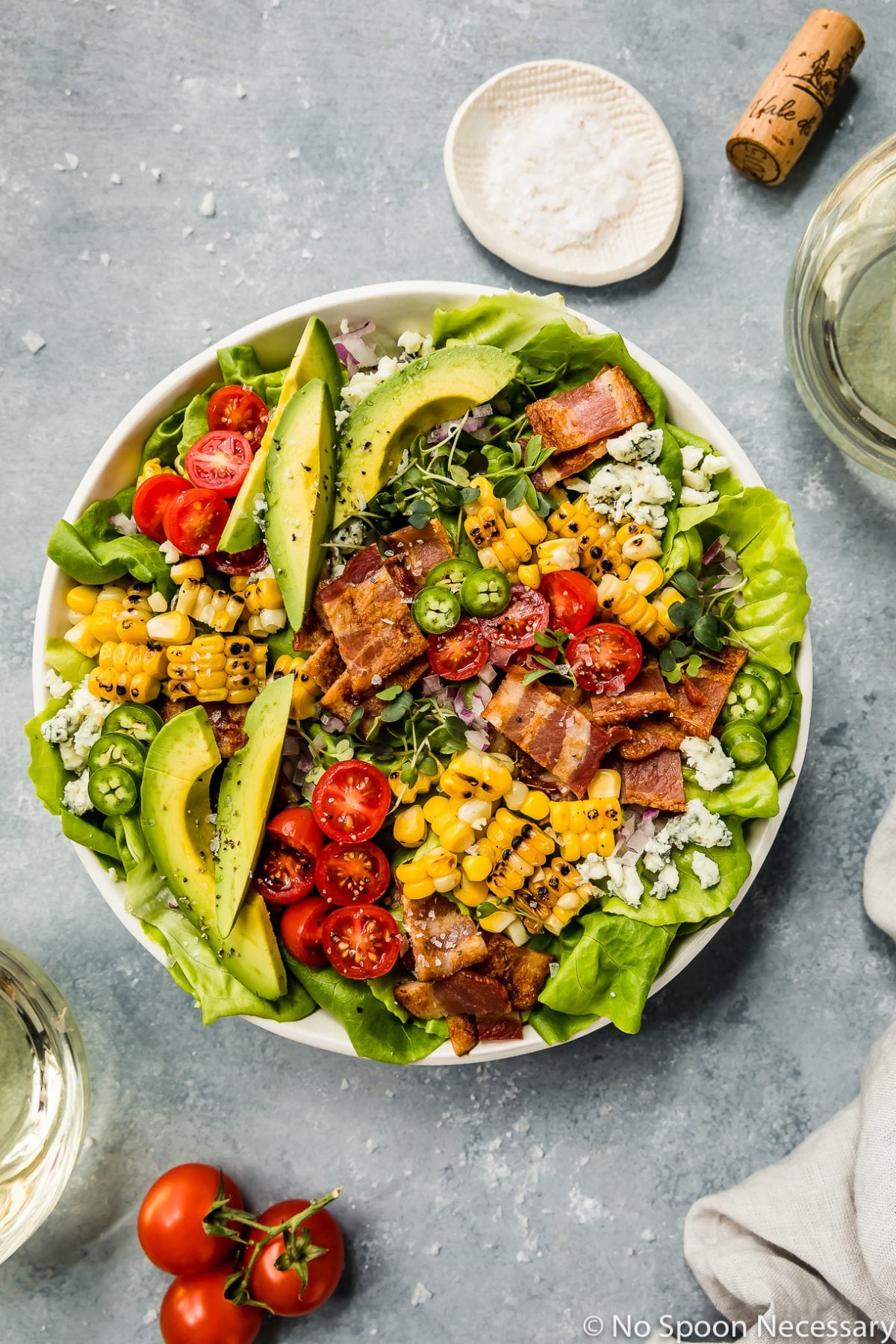 Summer Corn BLAT Salad
That last bit of summer corn? Let's celebrate it! Simply. If it's still hot where you are, keep things cool with a crisp salad and chilled white Vinho Verde wine bursting with flavors that will cool you down, refresh your palate and pair perfectly with summer's corn. Who said having a salad for dinner couldn't be elegant?! See the recipe.