The Perfect Greek Breakfast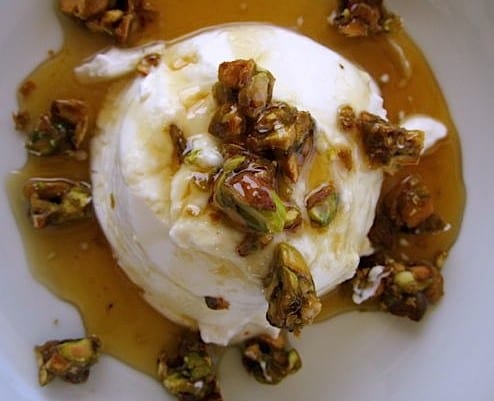 A deliciously satisfying breakfast of Greek yogurt, pistachios and honey.
By Olivia Caminiti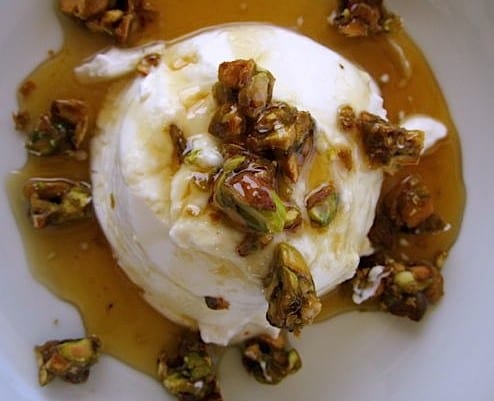 Breakfast in Mykonos never got old. Eight mornings total; four consisting of Greek yogurt, dotted with pistachios and generously drizzled with honey. There is no recipe for this set of balanced ingredients. If you have a sweet tooth like me, then bring on the honey. If you have a fetish for crunch then let it rain pistachios. However you make it, don't leave a bite.

Flavor Match Maker- Breakfast in Mykonos
A satisfying breakfast of Greek yogurt, pistachios, and honey.
Ingredients
1 cup (240 mL) Greek yogurt
¼ cup (60 mL) chopped and toasted pistachios (add more to taste)
⅛ cup (~30 mL) honey (add more to taste)
Instructions
Empty Greek yogurt into bowl. Rough chop pistachios. Dry toast over medium-low heat till slightly browned. Let pistachios cool in a separate bowl for 1-2 minutes. Sprinkle nuts over Greek yogurt; then add honey over the top.
Olivia Caminiti
Olivia's passion for food is rooted in California's Bay Area though now regrowing in Austin, Texas. She mixes with her travel experience, eye for beautiful food and intuition to find the next ingredient to keep a balance in life. See what she incorporates next and check-out her website at oliviacaminiti.com