Vermicelli is traditionally a type of Italian Pasta that look like small, thin worms.
By Kavitha Iyengar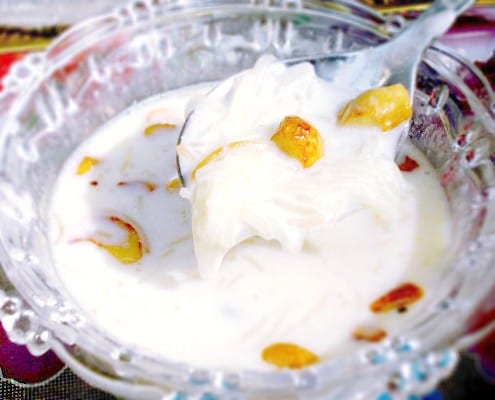 Vermicelli is very popular in India & we make sweet and savory dishes with this ingredient. This Vermicelli Pudding (as we call – Semiya Paayasam) is a traditional South Indian sweet that is prepared on special occasions.

Vermicelli or thin rice noodles cooked in sweet milk garnished with fried cashew nuts.
Ingredients
Vermicelli - ¼ cup | 50 grams
Milk- 1 cup | 200-250 ml
Sugar - ¼ cup | 50 grams or as per taste
Cardamom power - ½ teaspoon
Cashew Nuts - 5-6
Raisins - handful, optional
Ghee/ Clarified Butter - 2 tablespoons
Condensed Milk - 1 tablespoon (optional)
Instructions
Heat 2 tablespoons of ghee & roast the cashews until they are light brown. Remove & keep aside. If using raisins, roast them separately & keep aside
In the same pan, roast the vermicelli for about 1-2 minutes until they turn light brown
Bring the milk to boil & add the vermicelli & mix well
Stir frequently to avoid the semiya/vermicelli settling at the bottom or burning.
As the vermicelli cooks, you'll find the milk thickening. (takes around 10-20 minutes depending on your quantity
When the consistency is thicker, add sugar & cardamom powder and let it cook for another 2 minutes. (don't let it thicken too much coz it anyways tends to thicken on cooling)
If you are using condensed milk, add that in now & mix. Condensed milk helps the sweet to thicken well and also gives it a great taste. But it is not necessary
Add cashews/raisins & mix well.
Serve warm or chilled
Notes
- Indian vermicelli works best for the recipe, but you can easily substitute with any vermicelli or even any thin pasta variety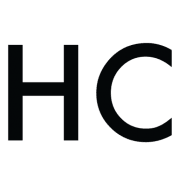 Kavitha Ramaswamy
Kavitha Ramaswamy is the founder of www.Foodomania.com, a vegetarian and vegan Food Blog where she shares over 500 easy recipes with step by step pictures.